Lady Gaga gave a powerful speech and confirmed that she's engaged
Embed from Getty Images
Following Lady Gaga's critically-acclaimed performance in A Star is Born, it's not surprising that the 32-year-old was recognized as one of ELLE Magazine's Women of Hollywood. At the awards ceremony held on Monday night, Gaga, dressed in an oversized Marc Jacobs suit, delivered a moving speech. She discussed a sexual assault by an unnamed man "in the entertainment industry" that occurred when she was just 19, and has left her with long term physical and emotional pain.
During the 25-minute speech, Gaga gave an in-depth explanation as to her outfit choice for the event:
"I tried on dress after dress today getting ready for this event, one tight corset after another, one heel after another, a diamond, a feather, thousands of beaded fabrics and the most beautiful silks in the world. To be honest, I felt sick to my stomach. And I asked myself: What does it really mean to be a woman in Hollywood? We are not just objects to entertain the world. We are not simply images to bring smiles or grimaces to people's faces. We are not members of a giant beauty pageant meant to be pit against one another for the pleasure of the public. We are women in Hollywood, we are voices. We have deep thoughts and ideas and beliefs and values about the world and we have the power to speak and be heard and fight back when we are silenced.
So, after trying 10 or so dresses, with a sad feeling in my heart, that all that would matter was what I wore to this red carpet, I saw an oversized Marc Jacobs suit buried quietly in the corner. I put it on to a resounding view of eyes glaring at me in confusion.But the Rodarte was so beautiful! one said. But the Raf Simons for Calvin Klein was so stunning on you! said another. But what about the Brandon Maxwell? What about the Dior? Lots of questions. They were all dresses. This was an oversized men's suit made for a woman. Not a gown. And then I began to cry. In this suit, I felt like me today. In this suit, I felt the truth of who I am well up in my gut. And then wondering what I wanted to say tonight become very clear to me.
As a sexual assault survivor by someone in the entertainment industry, as a woman who is still not brave enough to say his name, as a woman who lives with chronic pain, as a woman who was conditioned at a very young age to listen to what men told me to do, I decided today I wanted to take the power back. Today I wear the pants.
She went on to say that after the assault, "part of me shut down for many years" and detailed her struggles with PTSD and Fibromyalgia. She implored the women in the room "to work together…to heal each other. And we can also try to find the strength in the best way that we can to ask for help when we need it." And, as an outspoken advocate for mental health education, she said it was her "personal dream" to have a mental health professional installed in every school in the nation and around the world. She challenged the audience to "lift our voices," adding,
I know we are, but let's get louder. And not just as women. But as humans. And see that there are great men in the world. And ask them to hold our hands. For justice. That our voices be heard. Whatever our story may be. For an equal standing. We will fight for justice for women and men and those with other sexual identities. For me, this is what it means to be a woman in Hollywood. It means, I have a platform. I have a chance to make a change. I pray we listen and believe and pay closer attention to those around us to those in need….Be a helping hand. Be a force for change."
[Quotes via Marie Claire]
After her emotional comments which brought the audience to tears, Gaga thanked many people, including her "fiancé Christian." It was the first time she has publicly acknowledged that she and talent agent Christian Carino, whom she's been dating since February of 2017, are engaged. But, we all kind of knew they were engaged long before this.
Even if you're not a Lady Gaga stan like I am, you have to admit that she is really trying to use her voice to effect some positive change. I admire her for sharing her story, being so honest and forthright and helping inspire others to do the same.
Embed from Getty Images
Embed from Getty Images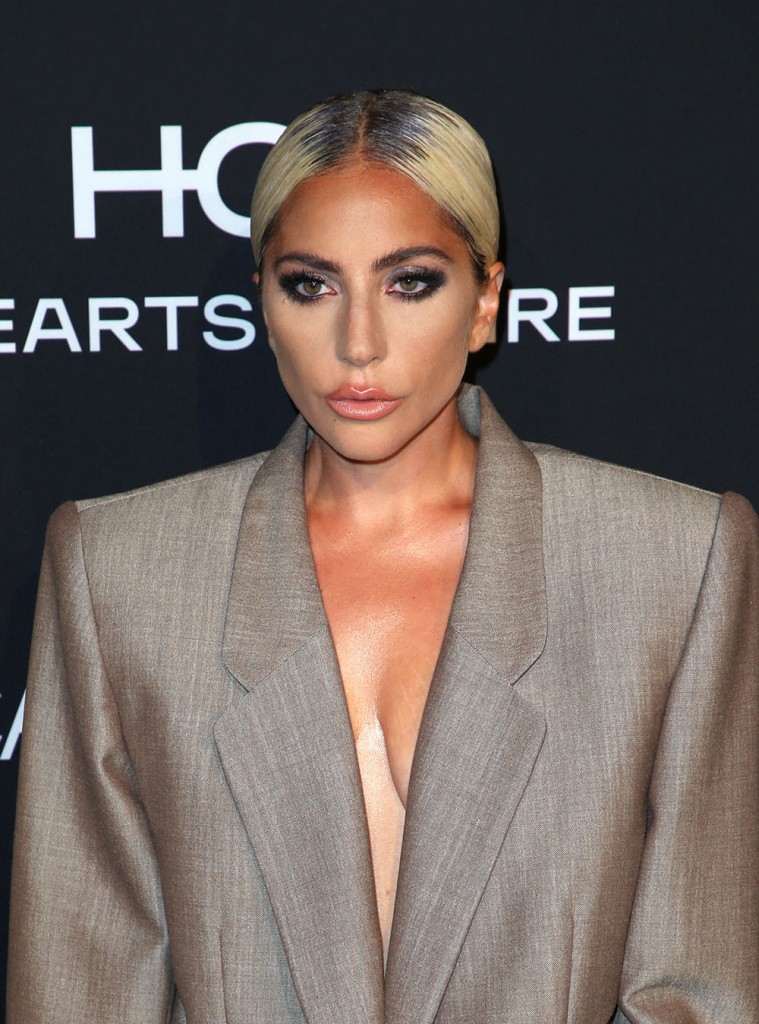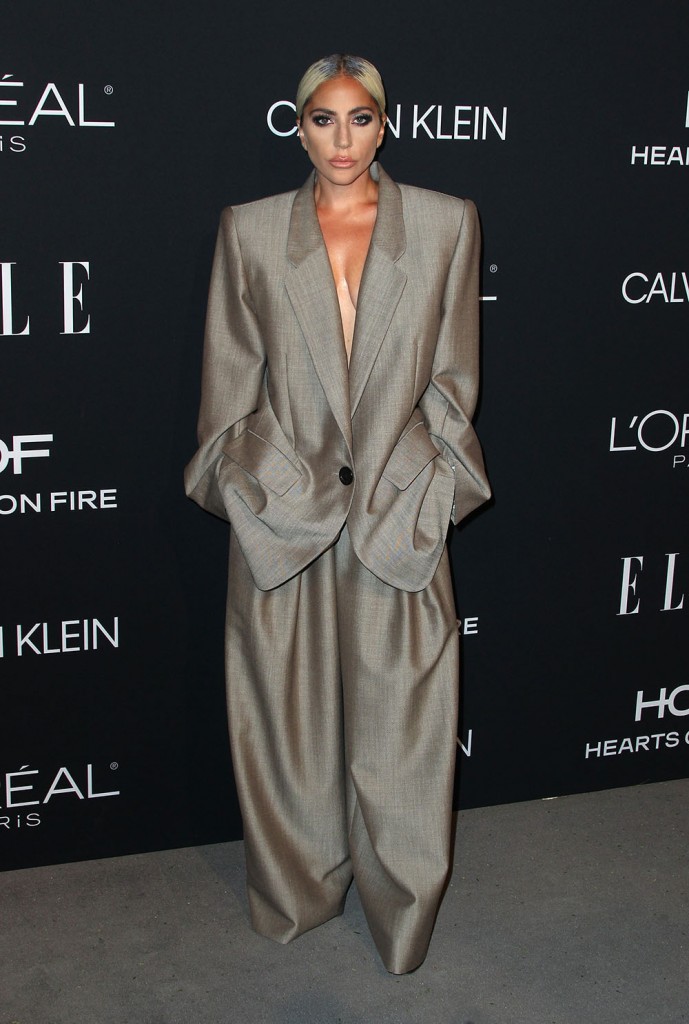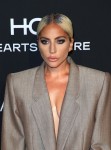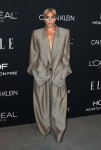 Photos: Getty, WENN
Source: Read Full Article