Azhar sees the funny side of farcical run out
Abu Dhabi:  It was a dismissal likely to feature in packages of cricket's greatest blunders for decades to come and Azhar Ali is even bracing for sledging from his own sons after his farcical run out at Sheikh Zayed Stadium on Wednesday.
By the end of the day, Azhar could see the funny side of what happened when he and non-striker Asad Shafiq were stranded mid-pitch as Australian captain Tim Paine whipped off the bails, with the batsmen having erroneously thought Azhar had registered a boundary when he edged Peter Siddle to third man.
The ball however held up in the slow Abu Dhabi outfield, and while Azhar and Shafiq convened mid-pitch, Mitchell Starc threw the ball in to Paine to prematurely end Azhar's innings on 64.
Not that Azhar laid any blame at the feet of the Australians.
"I don't think it's bad sportsmanship," Azhar said.
"I'll take all responsibility on myself that I've been a little bit ignorant. No one came in my way, no one distracted me or anything. It's my own fault."
The experienced batsman knows the incident is unlikely to be forgotten any time soon.
"Obviously I know I will be asked this question for a long time now, especially when I go back home," he said.
"My [three] sons will ask it in a more funny way. At that time obviously it's a shock. There is no explanation about it. You shouldn't be not watching the ball for long.
"I didn't realise that the ball has stopped at the boundary and someone ran and picked it up. It was one of those things where neither Asad or I had a sight of it that it's going to stop or someone is running behind it.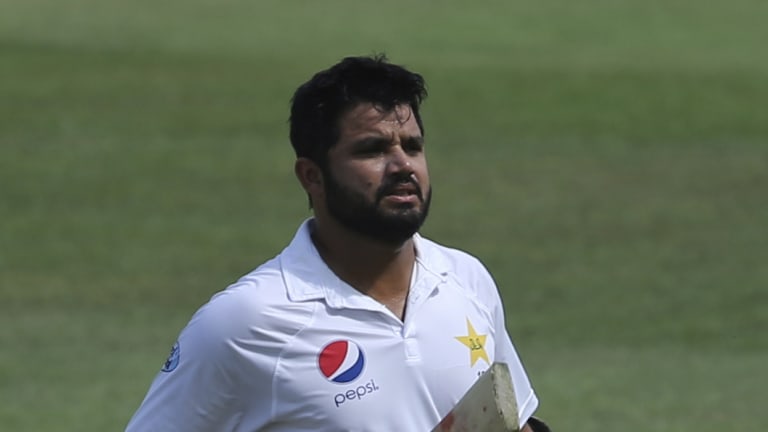 Boundary rider: A bemused Azhar Ali leaves the field after being run out.Credit:AP
"Even when the throw was coming back I thought he's just thrown it after the ball hit the skirting. When Tim Paine started to run towards the stumps then I thought a little bit something funny about it, then it was a shock after that."
Source: Read Full Article