10 Most Expensive Things That Prince Harry and Meghan Markle Own
The royal family has recently experienced great changes. Those which are apparent not only in their way of living but also in the items that they purchase. It's hard to hide luxury when your part of this family. No strangers to displaying their luxuries are the Duke and Duchess of Sussex, more commonly known as Prince Harry and his wife Meghan Markle. These royals have been known to splurge on commodities that common people only ever dream of having. These come in the form of jewelry and clothing, properties, and cars. Prince Harry and his wife have come a long way from their dating years, and it is apparent to the whole world watching.
Click the button below to start this article in quick view
10

Wardrobe Collection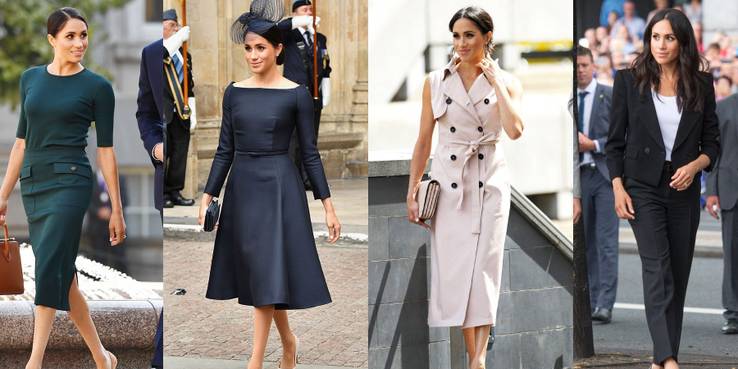 The Duchess of Sussex is no stranger to fashion trends. Her wardrobe boasts countless formal outfits that some say have put Kate Middleton to shame. The Duchess is known to go above and beyond with some of her clothing items, having an Altuzarra bag worth $2,000, which sold out the instant she appeared in public with it. In addition, there are countless designer items ranging anywhere from $700 to $3,000. The Duchess has been known since before marrying into the Royal family to have super fashion sense. That fashion sense has earned her outfits much recognition from the public and other royals.
RELATED: 10 Times Victoria Beckham's Fashion Choices Were Stunning (And 10 Times They Weren't)
9

Jewelry Collection
Meghan is not only known for her clothes, but she is also said to have an extensive jewelry collection. Many of her daily items are constantly changing, and these items come with a hefty price tag. Many of the items can range from $800 to $350,000. Amongst these items, there is a Snowflake Ring she wore on her visit to Edinburgh valued at $3,471 and the priciest item ever seen on her, her wedding ring. The ring given to her by Prince Harry is valued at $350,000, and once belonged to his mother. The ring has sentimental value to the Duchess, bringing her closer to the late princess.
8

Breitling Aerospace Watch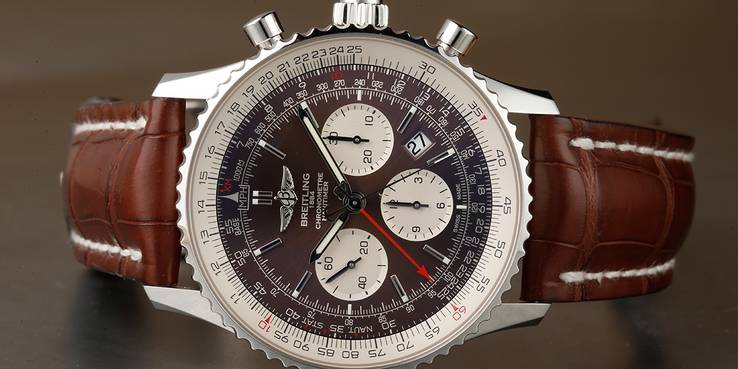 Prince Harry does not let himself be outshined by his bride. The Prince has his own set of jewelry that he gladly shows off as a part of his collection. The Breitling Aerospace watch, a timekeeper coated in titanium with a luminous finish. This accessory retails at $4375, due to its modern and advanced design. With a digital screen, waterproof feature, and end of life indicator, the watch stands out amongst all others. The perfect timepiece for a watch enthusiast. Although not the only one that will be featured amongst his luxuries. This is by far the most advanced one.
RELATED: The Top 10 Most Expensive Cartier Watches
7

Rolex Explorer II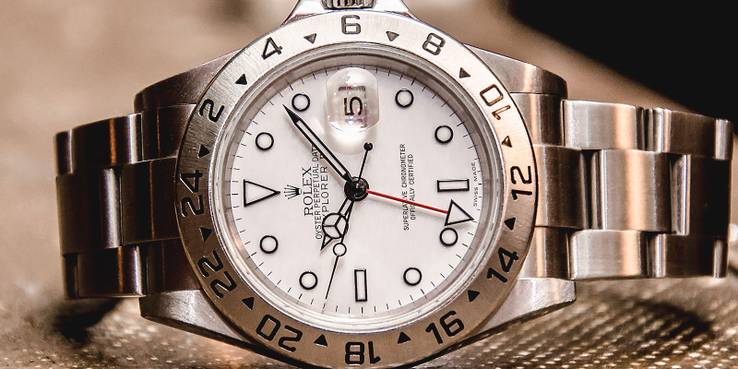 Amongst the Duke and Duchess, Harry is the watch enthusiast. Bringing his second acquisition into one of the most expensive items in his possession. The Rolex Explorer II is a timeless watch. The classic style hides within its mechanism's modern improvements. The stainless-steel watch retails for around $6,072. With waterproof features, lighted markers, and a classic hour marker, it is not the most advanced, but truly befitting of the Prince's formal looks. The watch completes a suited look or a casual style. Complementing any outfit, the watch ensures that the wearer will have a completed look.
6

Mini Countryman Cooper
Prince Harry spared no expense when gifting his wife with a car. A sophisticated car which would be able to take her wherever she wanted to. The car retails at around $37,652, although with added features we are sure the price would spike up even more. Which is undoubtedly did, to accommodate all the Duchess' needs, regarding transportation? The car was a wedding gift at the Royal wedding, that no one could ignore. The German make and model is one of the chicest cars of its time, a unique and comfortable all-wheel-drive. A perfect way to transport the new Royals.
5

Nottingham Cottage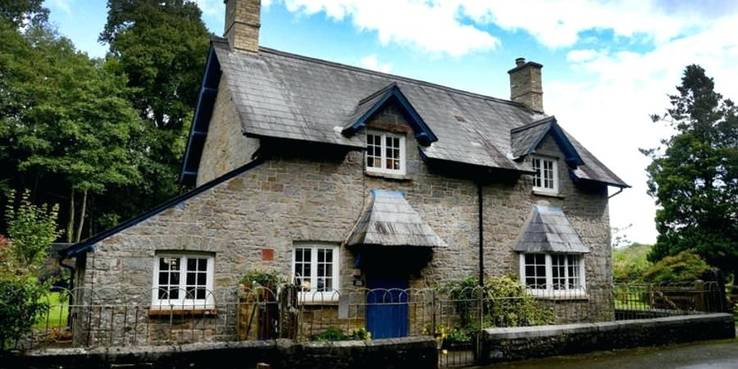 It has never been unusual for direct members of the Royal family to live on Kensington Palace grounds. Before their children, Prince William and Kate lived in a quaint home. The Duke and Duchess of Sussex now occupy the 1,375 sq. ft. home, gifted to them by Queen Elizabeth II herself at their wedding. The 2-bedroom and 2-bathroom apartment may seem small for most, but the perfect size for newlyweds. Amongst other things, its location provides the best of the best, year-round security patrolling the grounds, and access to the main palace always, they will never be more comfortable. Especially since they are isolated from most.
4

Wedding Dress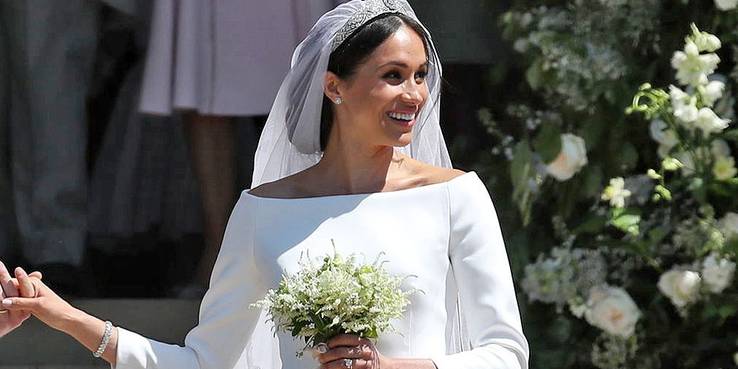 There is nothing more exciting than a wedding. Especially when it's a royal one, the price is a one of a kind experiences that is very much awaited. So is the wedding dress worn by the bride, which is often the most expensive item at a wedding? Meghan's dress was no exception. The all-white gown has been estimated to coast around $400,000 (the actual cost has never been published). The sophisticated dress paired with the borrowed crown tied the wedding together. Much like Kate Middleton's wedding dress in 2011, it was simple yet gorgeous. The wedding had a lot of celebrity faces and family members who were able to witness the stunning and expensive dress worn by Meghan.
RELATED: Most Expensive Celebrity Dresses
3

Toronto Home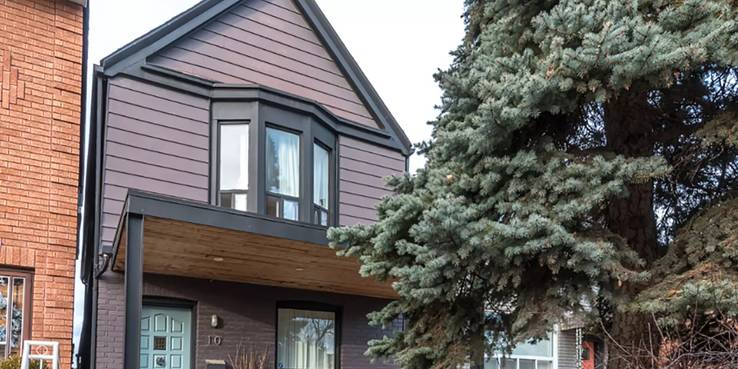 This modern chic house was previously home to Meghan Markle and Prince Harry. The home is a 3 bed 3 bath home with new amenities. The home was recently purchased for a value of $1.4 million. The home was one of their best pieces of property, is worth so much and in a central part of Toronto. The home also held many memories of Meghan's life before royalty. The home was a part of Meghan's life before she was introduced to Harry, so it contains memories from before her marriage that are irreplaceable.
2

York Cottage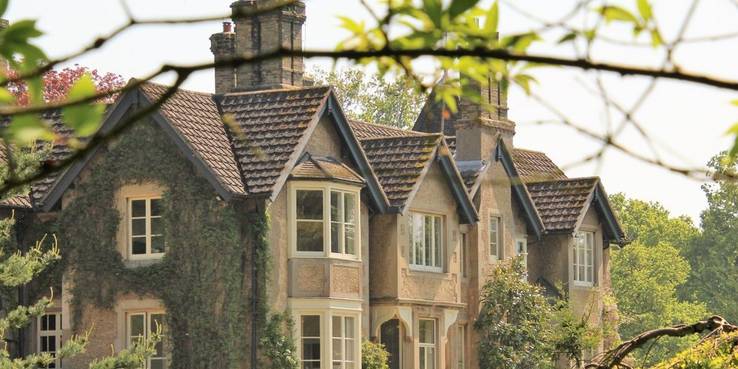 Previously considered a bachelor pad when under the rule of the Duke of York, this estate is 19,000 acres of land. Located on the premises of the Sandringham Palace, holidays and other events are made easy. Valued at $1.5 million it is unknown how many rooms are located within the estate. Prince Harry and Meghan received this as a gift from the Queen, who previously had the estate unoccupied. They benefit, however, by having Prince William and Kate just a walk away in Anmer Hall on the same premises. York Cottage is one of the many estates owned by Harry and Meghan apart from their royal gifts. Although it is not yet the most expensive.
1

Malibu Home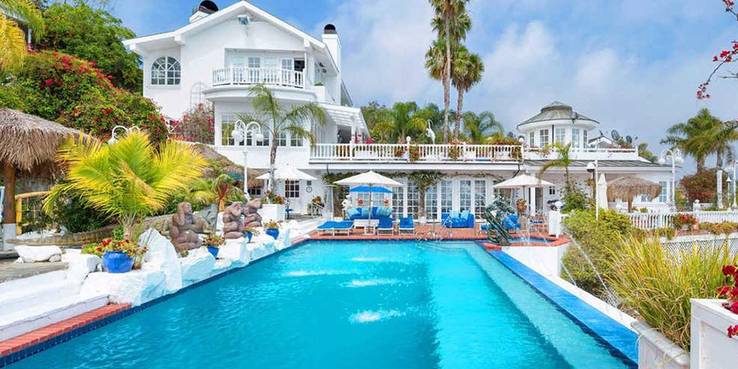 This is the pinnacle of all their properties. The most expensive home they have purchased is not even their permanent home. The Malibu summer home is valued at $16 million and has more than ever imagined. With 8-bedrooms, 8-bathrooms, and private rooms, as well as a separate guest house, the home is incredibly private. Built-in European architecture style, the house is beachside. While the home is not as grandiose as the places in England, the home is befitting of Royalty and has enough character to entertain. With royal work yearly, the home provides a sunny get away from Royal duties, in the most comfortable manner.
NEXT: 10 Luxurious Beach Resorts That Rich People Love
Tags:Luxury
Source: Read Full Article