Christina Aguilera's Vagina Nails, Ladies and Everyone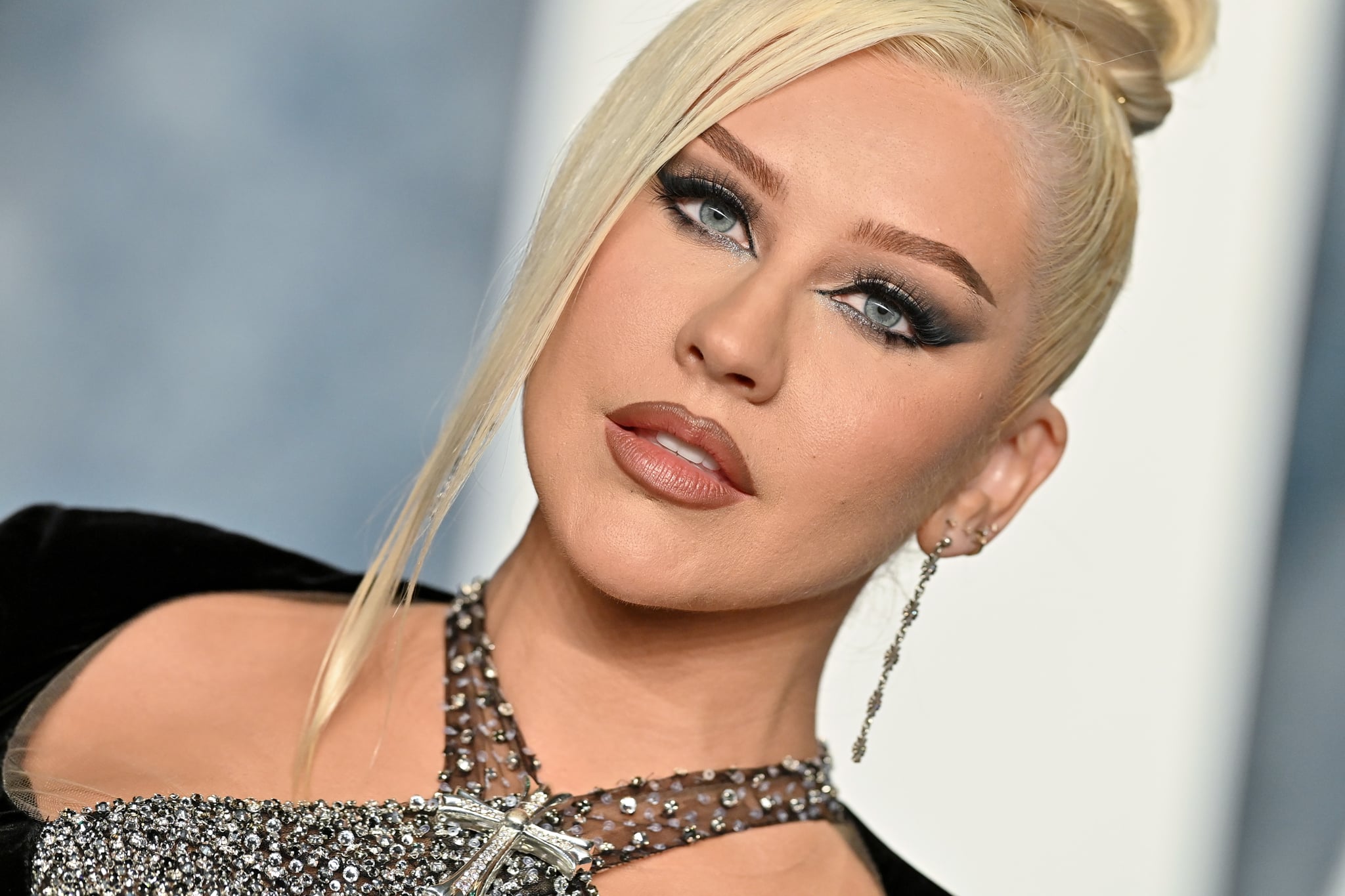 Image Source: Getty/Axelle/Bauer-Griffin/FilmMagic
Yes, you're seeing correctly — those are, in fact, vaginas on Christina Aguilera's nails. The singer recently appeared on the "Call Her Daddy" podcast to talk about her new sexual-health brand, Playground, wearing the aptly-themed manicure in a conversation with host Alex Cooper.
To promote her new line of personal lubricants, the singer enlisted the help of celebrity manicurist Zola Ganzorigt to create the special nails. Aguilera was fitted with extra-long extensions that were filed into a stiletto shape and painted a pastel baby-pink color. Then, sculpted 3D charms of vaginas were added to each finger in a similar pink-and-red color scheme. The manicure was then topped with a shiny topcoat for an extra slick finish. (OK, we'll stop now.)
Textured nails and 3D motifs have been trending heavily over the past few months. Everything from seashell, water droplet, and pierced nails have been spotted on some of Hollywood's biggest stars. Sculpted vagina nails are undoubtedly one of the most unique takes on the trend that we've come across, but coming fresh off the heels of Women's History Month and going into festival season, something about them feels . . . right. Whether you're an over-the-top nail-art lover like Aguilera or you can just appreciate a good head-turning manicure, take a closer peek at the look below.
Source: Read Full Article