Ginger Zee and husband celebrate son's fifth birthday with the cutest lookalike photos
Ginger Zee had a big reason to smile on Thursday as she took to social media with a sweet family update.
The Good Morning America meteorologist was delighted to reveal her son Miles with Ben Aaron, just turned five.
Alongside several photos of the adorable little boy, she wrote: "My baby is 5. I want to be him when I grow up. The jokes, the sweetness and the spiciness. There is only one Miles and he is so loved. Happiest birthday my boy."
WATCH: Ginger Zee debuts huge hair transformation – wow!
Fans rushed to comment and said: "Holy moly 5!!! Goodness," and, "How can Miles be 5 already?"
They loved the snapshot into Ginger's family life and also added what a lovely family they are.
MORE: Kelly Ripa reacts to Live! co-star's long-awaited baby news
MORE: All the details on the new NCIS spin-off – who will star in it?
Ginger and Ben are also proud parents to Adrian, seven, and she adores being a mom. When her oldest had a birthday in December, Ginger gushed about him too.
https://www.instagram.com/p/CocSgRUuNp1/
A post shared by ginger_zee (@ginger_zee)
Ginger shared several photos of her son to celebrate his birthday
"The love that's grown for this little human in the last 7 years is overwhelming in the best way," she endearingly wrote in a caption which accompanied some photos of the birthday boy.
She added: "Happiest birthday my sweet boy," and the meteorologist's followers were quick to send Adrian loads of best wishes in the comments section under the post.
MORE: NCIS: LA star Daniela Ruah's new project following show revealed
MORE: Kelly Ripa's daughter Lola set to start new chapter in life – and it's bittersweet
Last year, Ginger and Ben decided to stop posting photos of their boys on social media, telling fans: "We have made an active decision not to share as much," before adding: "Good news. We have two other boys that love to be exploited," making reference to their dogs.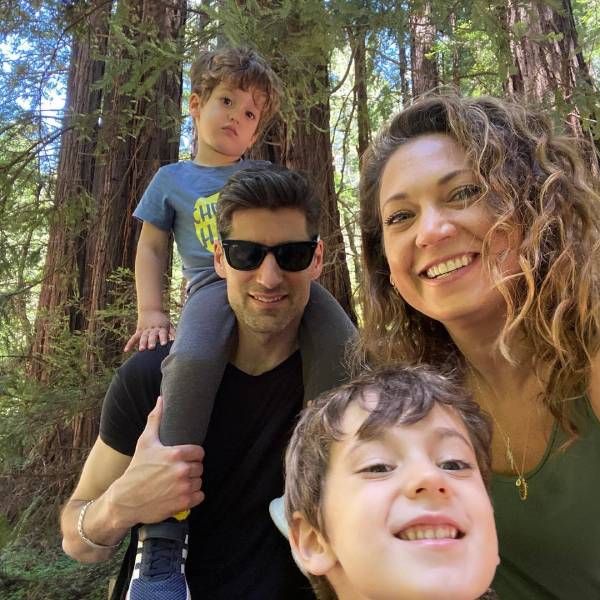 Ginger and Ben love being parents
However, it appears the couple's children are proving too cute to keep away and fans are thrilled that they get to see Adrian and Miles growing up.
Read more HELLO! US stories here
Source: Read Full Article