Is IT Cosmetics' New Night Cream Really as Good as It Sounds? I Put It to the Test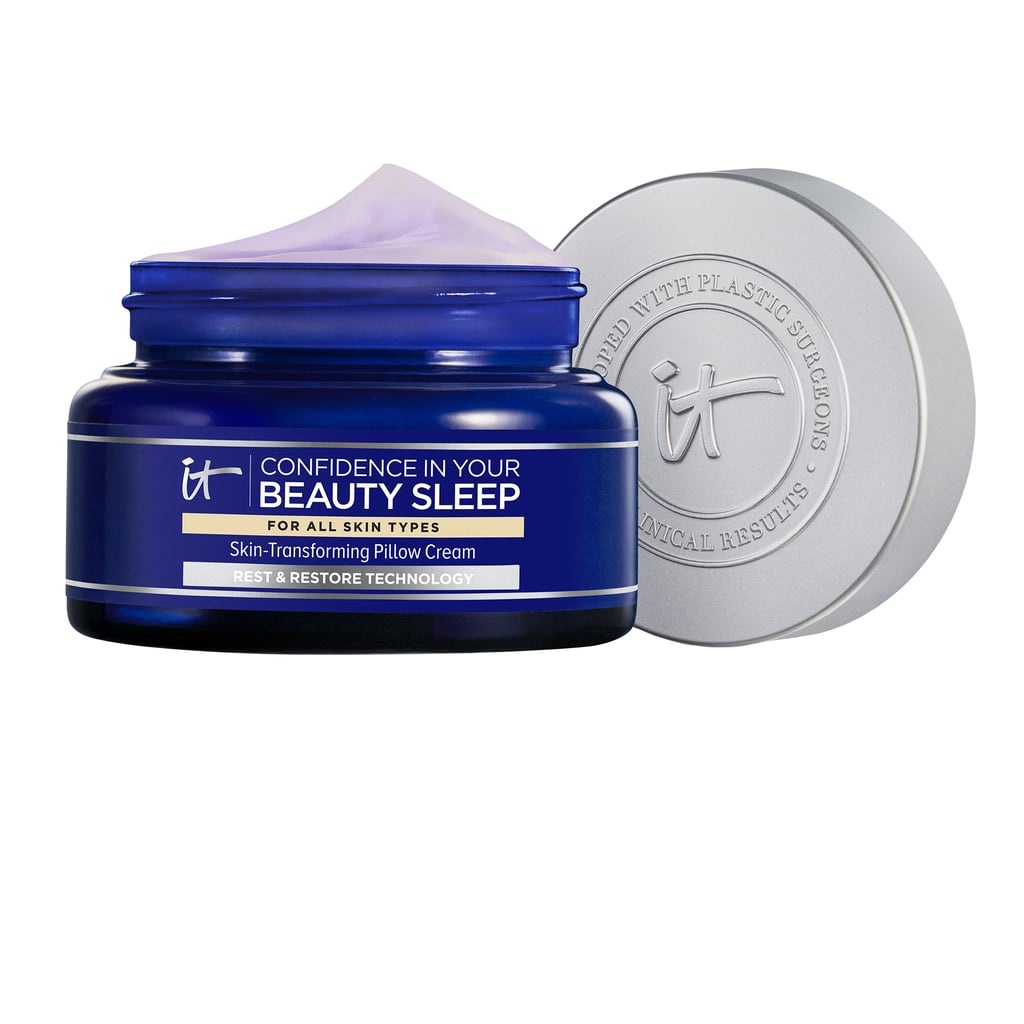 Is IT Cosmetics' New Night Cream Really as Good as It Sounds? I Put It to the Test

It Cosmetics launched its first Confidence in a Cream Hydrating Moisturizer ($49) to exceedingly positive reviews — a covetable 4.6-star average out of five among 3000-plus reviews on ulta.com. Now, the release of a follow-up cream makes for a skincare one-two punch.
The new product, touted as a skin-transforming "pillow cream" moisturizer, is called Confidence in Your Beauty Sleep Night Cream ($54) and promises to breathe new life into your skin at night, when the skin's natural repair process is at its height and cells regenerate the fastest. Let's break down how it works.
Think of this formula as your skin's glass of water before bed. First up is hyaluronic acid, modern skin care's active ingredient of choice. Able to hold 1,000 times its weight in water, hyaluronic acid is easily the most powerful natural moisturizer known to science. (So, exactly what you want on your face.) Then come ceramides, which keep the skin's moisture levels in check and seal in hydration. Ceramides make up some 50 percent of skin's natural barrier, so applying them topically goes a long way in moisturizing skin from the inside-out. Finally, a gentle dose of anti-inflammatory jojoba oil evens out tone and makes skin glow with a vitamin drip of fatty acids, antioxidants, and vitamins E and B complex.
With a velvety, almost whipped texture, Beauty Sleep has a luxury feel that goes well beyond the weighty glass jar it comes in. (The dusty purple color is a nice touch.) I'm of the fragrance-free clean beauty ethos, but the lavender scent actually works here: it's mild, for one, but what you do catch doubles up as light aromatherapy. Another plus is how fast it absorbs into skin considering how rich it is, which also means it doesn't transfer to your pillowcase easily.
After two weeks of nightly use, my skin looks noticeably smoother and more dewy by the day, even throughout sweating profusely at the gym, doing laps in chlorinated pools, and taking an outrageous number of showers. For my own skin woes — dryness, dullness, and bumps in my T-zone — this formula is a winning one. Beauty Sleep makes good on its promise to combat skin's top signs of aging, and for that it's earned a place in my previously all-Kiehl's nighttime regimen. As far as night creams go, it's a brilliant all-around option: you could even say it's got that It factor.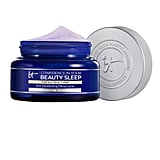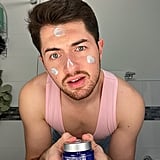 Source: Read Full Article