John Mayer, Official Beauty Blogger, Swatched Chanel Lip Gloss On His Guitar
It's no secret that the makeup world has expanded to include more genders than just women, but recently we've had an unexpected beauty vlogger star: John Mayer. And just like any beauty guru worth their salt, he has found entertaining ways to review his swatches. Mayer swatched Chanel lipstick on his guitar and makeup lovers are here for it.
His makeup testing career started back in 2016, when he shared his skin care routine on Snapchat, revealing he washes his face with Proactiv and rubs $600 cream into his complexion, which he then layers with a $200 eye cream and a $400 skin repair lotion. Attainable? Not for many of us, but let's just pretend that that was his stab at the "high end favorites" videos that beauty bloggers love to throw out there once in a while.
Then in February he shared that the secret to his smooth skin was loneliness and never leaving the house, and in April he posted a smokey eyeshadow tutorial on Instagram Stories using a Chanel palette, which led us to this newest video today.
Loving his blending skills in his first makeup video, Chanel sent the artist their We Love Coco compact press kit, which they send to their biggest influencers. Shaped like a Chanel compact, it's filled to the brim with goodies, including 16 lip products, four makeup compacts, and four brushes. And Mayer gave us the tea on the products with an unboxing video.
He started off the vlog with an "I'm intrigued" photo caption, giving us a closeup of the covetable box.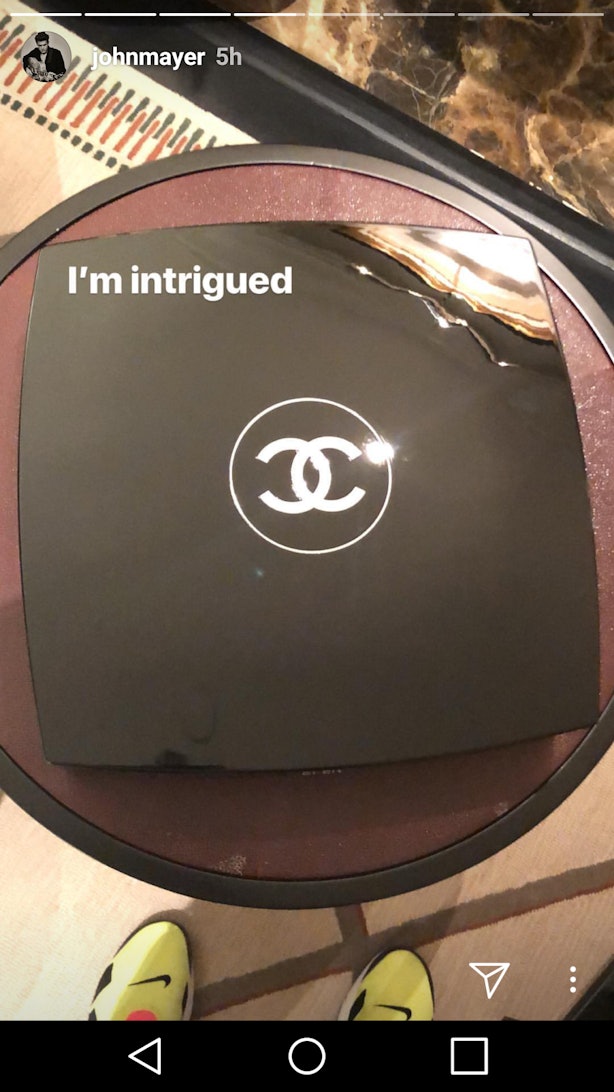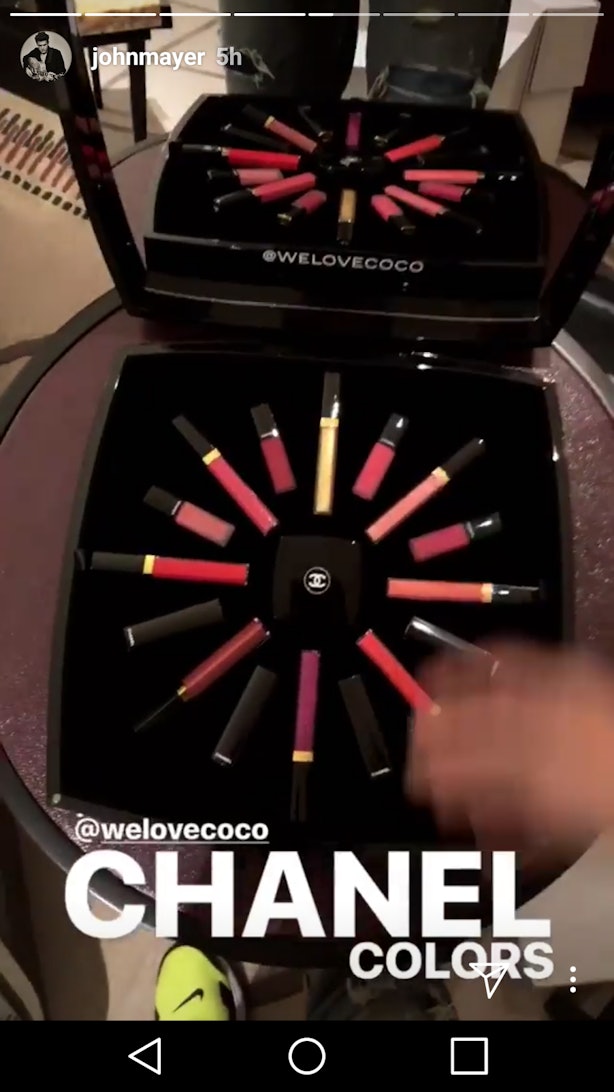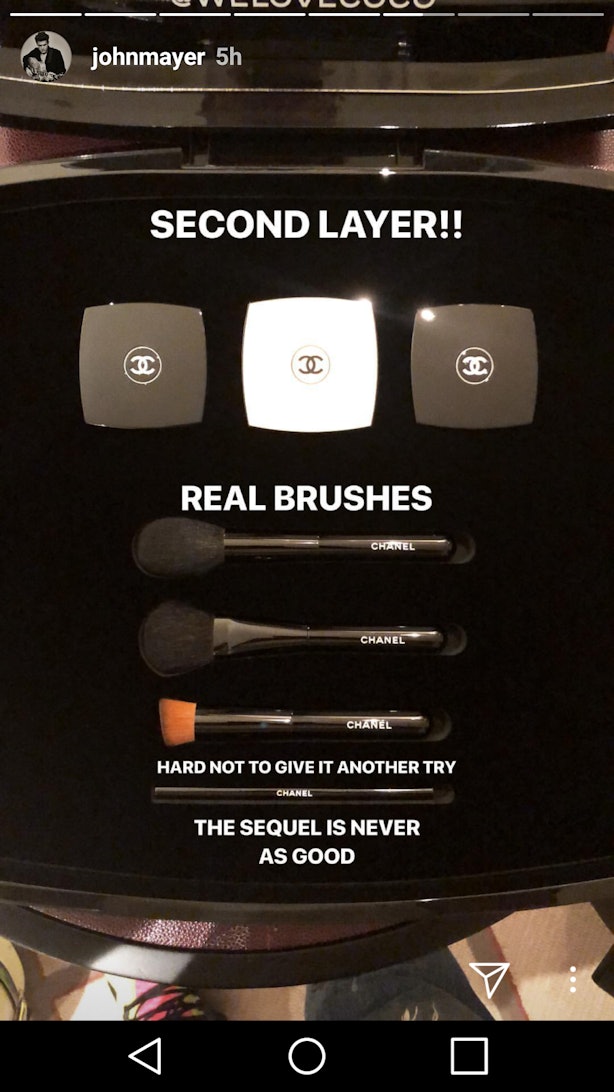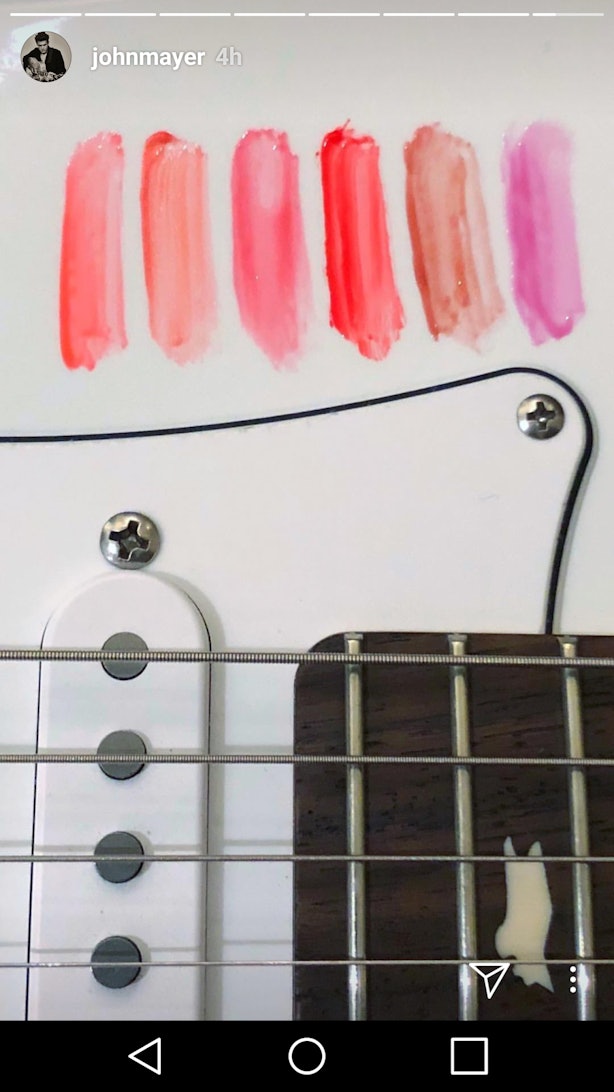 It looks like he swatched some of the glosses, but he didn't share what he thought of the texture, colors, or staying power. Maybe he's saving that up for another tutorial — especially considering there are some palettes and compacts to test drive.
As expected, people loved his makeup video, where Twitter came together to applaud his new beauty-guru venture.
Some began to already wonder when the two will get together to collaborate a new collection for the high-end brand.
Others just thought it was hands-down hilarious.
Keep your eyes peeled for his next tutorial, because it will definitely be entertaining.
Source: Read Full Article