Kim K Is FINALLY Releasing Shimmer Highlighters & OMG
Spring has been a big season for Kim Kardashian and her burgeoning beauty empire. From launching her concealer kits to collaborating with long time makeup artist Mario Dedivanovic, she's kind of doing the most (but in the best way). Now, Kardashian has teased KKW Beauty highlighters, and they're just the latest in her string of beauty releases sure to send her fans into a tailspin.
On Wednesday, Kardashian slyly took to her personal Instagram (not her brand's account) to show off an arm full of highlighter swatches, but they weren't from other brands, they were her own formula. In the corner of the Instagram story, she wrote, "New highlighters coming soon #KKWBeauty."
Based on the swatches, Kardashian isn't playing around. Not only do they look beautiful, but there appears to be several shades seemingly designed for a multitude of skin tones. From vanilla to pink to bronze, she's clearly been working on the shade range for these glow-crafting products.
As of press time, however, there have been no more teases regarding the highlighters. Questions about their release date and price still remain unanswered, but Kardashian is showing off swatches already seems to indicate that they're well on their way to hitting those KKW internet shelves.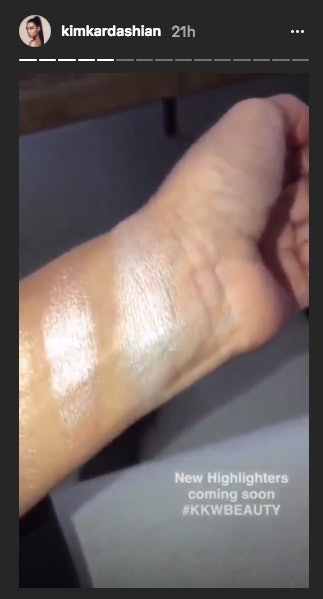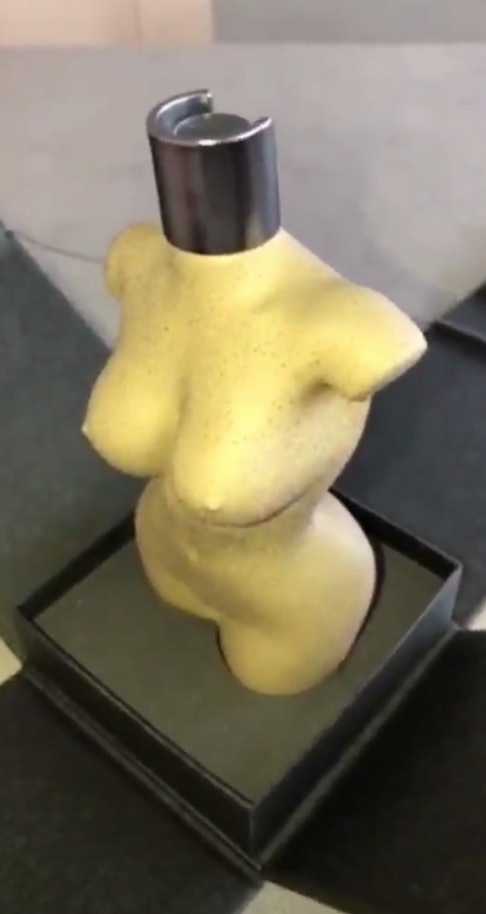 In fact, the KKW Fragrance creator showcased the bottle on Wednesday night, and well, it's pretty spot on (obviously). The product basically looks like a statue of the reality star, and if you're a serious fan, it could basically be considered a collector's item.
If, however, you're less about KKW Fragrance and more focused on KKW Beauty, you're in luck. Kardashian isn't letting either of her brands fall to the wayside. Those KKW highlighter teases are proof that she's got more up her sleeves (when she wears them).
Keep your eyes peeled to the KKW Beauty social media and Kardashian's personal account because more teasers certainly seem like they could be headed fans' way. Until then, everyone can just imagine what it'll be like to get that signature KKW glow.
Source: Read Full Article