Pinterest Now Lets You Search Beauty Tutorials Based On Skin Tone & Here's How It Works
While everyone is posting to their Instagram story or lamenting Snapchat's changes, there's one social media site that's seriously holding it down — and it's Pinterest. The beauty, food, wedding, fashion, anything you could possibly want site is still a major hub for inspiration, and now Pinterest's inclusive search feature has just upped the site's beauty game to the next level.
It's no secret that Pinterest is filled to the brim with pins, images used for inspiration or used to direct a user to another website. Sometimes, though, they can get overwhelming. They basically seem to be never ending, and when it comes to beauty, it's not one size fits all. Beauty is diverse, and in a sea of images it can be hard to find what you're looking for without modifying your search criteria. Well, Pinterest is making that happen.
Now, when you search for beauty tutorials or best products using the site's search feature, you can narrow down your request to skin tone. Pinterest currently gives you four options for your search: light, medium, dark, and deep. While the feature isn't perfect, and things can get a little jumbled in these categories, it's still new and is a total step in the right direction.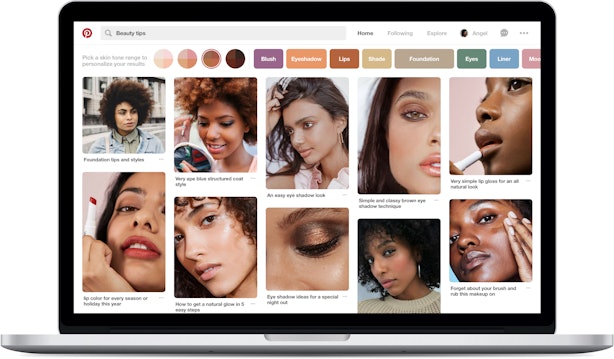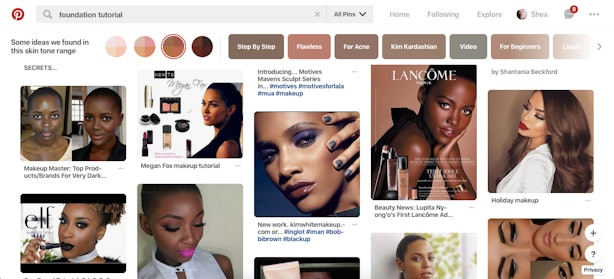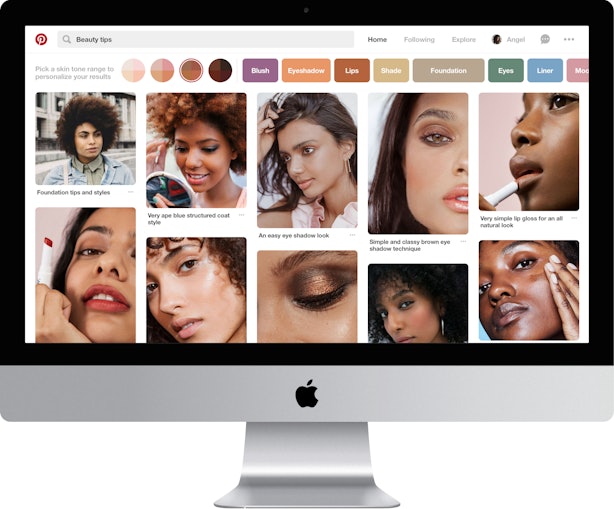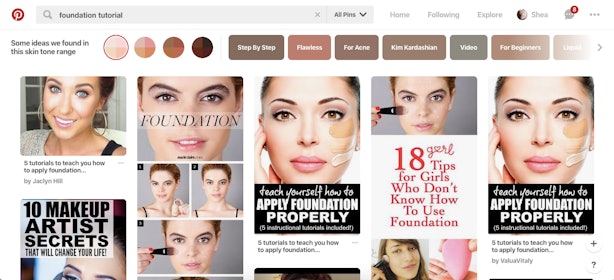 While Pinterest may appear like a small way to work toward inclusivity, small steps are still meaningful. With brands expanding their shade ranges (thanks to Rihanna and Fenty Beauty) and calls for more inclusive marketing in the beauty community, it makes total sense that a site with an expansive collection of hair, makeup, and skin care tips and tricks would also begin to make inclusivity a priority.
Kudos to Pinterest for crafting a tool that welcomes all skin tones on their site. By creating the ability for users to find themselves and people who look like them, they're increasing representation on the site, and never forget that representation matters.
Source: Read Full Article