Rihanna May Have Teased New Fenty Products In An Impromptu Makeup Tutorial
When Rihanna posts an impromptu makeup tutorial, you drop whatever it is that you are doing and you tune in. You absorb everything she says or does. But Rihanna may have teased new Fenty Beauty products in a 51-second makeup tutorial. The video premiered on the Vogue official Instagram as part of the Puma Creative Director and Fenty Beauty makeup mogul's June 2018 cover promo.
In this cute clip, Rihanna is all of us. The normally glam queen acts like a goofball and makes us feel like she could totally be our makeup-loving bestie. She also shares legit tips that work IRL and serves up a lewk on her lips and lids.
But even more importantly, Fenty Beauty reposted the video on the brand's official Instagram with a caption that asked: "You ready? May 21, 2018."
Immediately, Rihanna's Navy and Fenty fans leapt into analysis mode. Did the brand just drop a hint about possible new Fenty Beauty products dropping in two weeks? Did she just tease those products by using them in the tutorial in which she tells viewers that she has been watching people like her mom do their makeup for a long time? She also stops to note that the best course of action is to practice on your own face.
She's not wrong, BTW. Once you are fully cognizant of what colors and textures work best with your skin tone and type and are fully aware of the typography of your face, you can truly create your best makeup lewks.
In the original video shared by Vogue, we see a different side of Rihanna. When not acting silly and sweet or flipping her hair and giggling, Rih expertly applies eyeshadow. She shows off a compact featuring pink and gold hues directly to the camera. She applies to her lids with a fluffy brush and says, "Beach, please. Get it?"
Oh, we get it, Rihanna!
Did we just pick up what she was putting down? Are these new Beach, Please! items? That's quite a possibility. It could very well be a product extension of her Beach, Please! body products, which include the sold-out Body Lava liquid illuminators and the Fairy Bomb glittering pom pom puff.
Bustle reached out to Fenty Beauty for more information.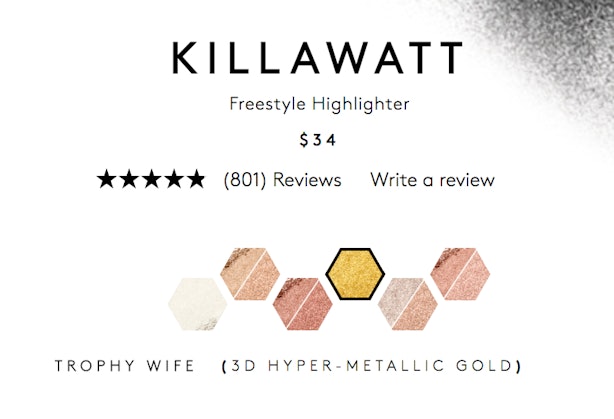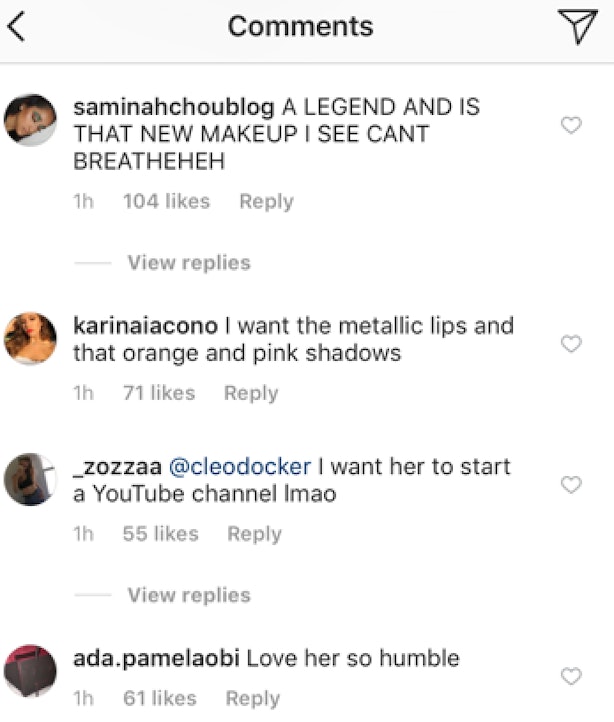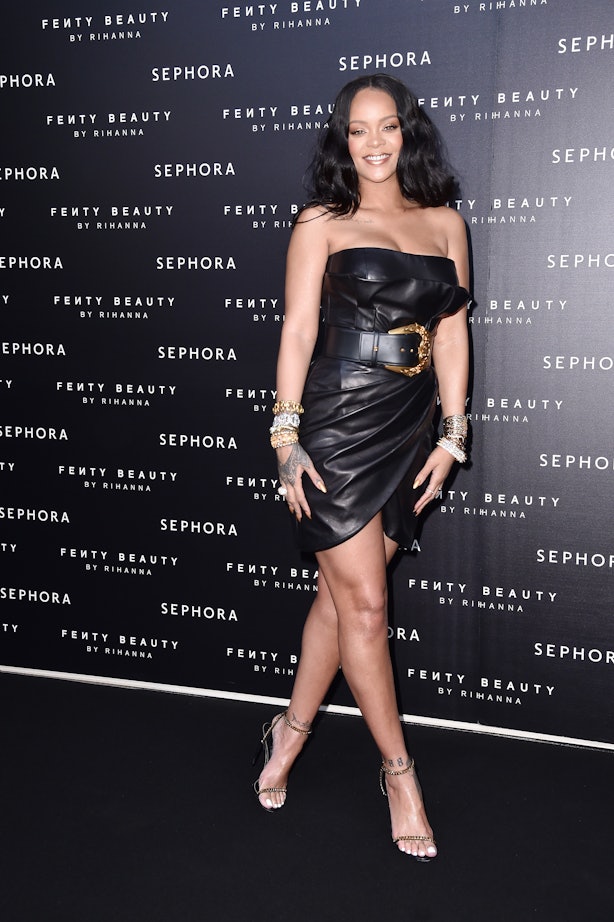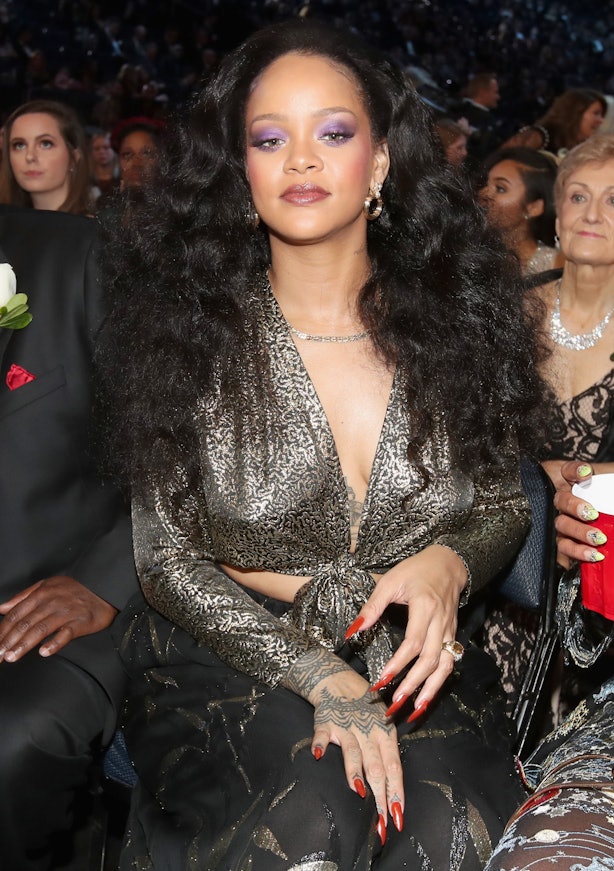 Another awesome piece of advice dispensed by Rihanna in the tutorial? She says that it's sometimes best to go natural with your dewy glow. But it's also very acceptable to be super dramatic.
Her June 2018 Vogue cover is the former of her tutorial suggestions — soft, natural, and aglow!
Here's to hoping a new batch of Fenty Beauty products are on the horizon for our lips and lids.
Source: Read Full Article