Blake Shelton Shadily Tweets About Karma Amid Miranda Lambert Cheating Rumors
Blake Shelton woke up on the shadier side of the bed on Thursday morning. 
The country singer seemingly took a shot at ex-wife Miranda Lambert, who's been accused of beginning a relationship with her current boyfriend, Turnpike Troubadours frontman Evan Felker, while he was still married. 
"Been taking the high road for a long time.. I almost gave up," the "Voice" coach wrote on Twitter. "But I can finally see something on the horizon up there!! Wait!! Could it be?! Yep!! It's karma!!"
Shelton went on to retweet a fan's response to the tweet with a lyric from girlfriend Gwen Stefani's song "This Is What The Truth Feels Like."
Shelton and Lambert, the country music world's former golden couple, announced their split in 2015 after four years of marriage and another six years together. 
While neither has commented on the reason for the divorce, rumors about Lambert's infidelity have long swirled thanks to Shelton's 2016 song "She's Got a Way with Words," which takes aim at a cheating ex. 
"When we recorded the vocals for some of these songs, I was only six months removed from when all the crap went down," Shelton told Billboard about the inspiration behind his post-divorce album. "When you have a broken heart — at least, when I do — you got to get it out of your system. You want people to sympathize with you. I was at rock bottom, in the middle of hell."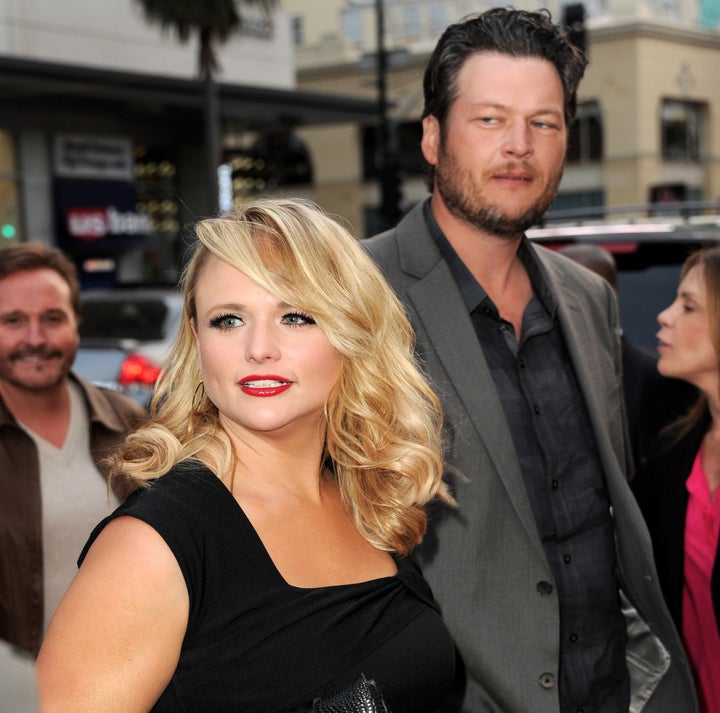 Months after the split, Lambert found love with singer Anderson East, whom she dated for two years. Multiple outlets confirmed earlier this month that the two were no longer a couple.
In January, she invited Felker's band to join her on her Livin' Like Hippies tour. At the time, the frontman was reportedly still married to wife Staci Nelson, who later filed for divorce in February, according to People. Reports claim that Lambert and Felker's romance began while they were both still in relationships. 
"Staci found out that he had filed for divorce because a friend called her after seeing it in a local newspaper," a source told E! News. "Staci wasn't even served with divorce papers so she filed her divorce papers a couple weeks after finding out that Evan filed. He never communicated that to her." 
The "Tin Man" singer seemingly made mention of her recent relationship struggles in an ACM Awards speech earlier this month as she accepted the trophy for Female Vocalist of the Year.
"Thank you guys so much for sharing my broken heart with me," she said onstage.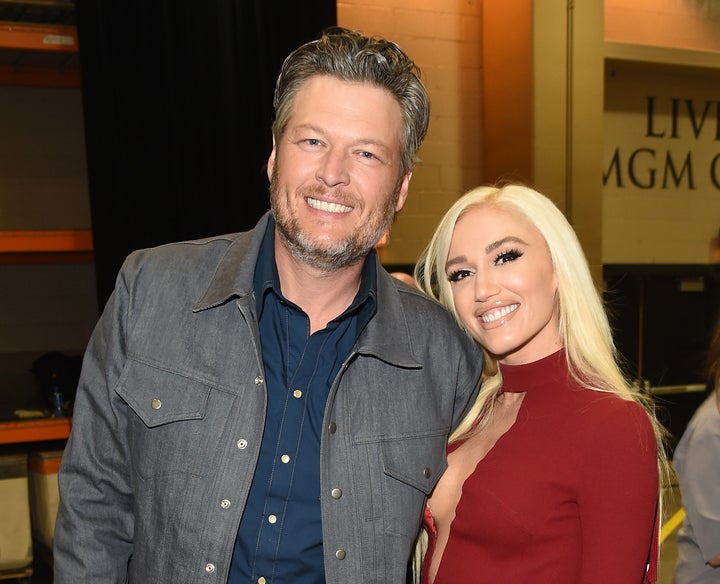 Shelton, meanwhile, has been dating Stefani for nearly three years after the fellow "Voice" judges bonded over mutual heartbreak. In 2015, the former No Doubt singer was also going through a divorce from her husband of nearly 13 years, Gavin Rossdale, who reportedly cheated on her with the family's nanny. 
″[I]t it was like being handed this gift of a friend who was going through the exact same thing at the exact same time," Stefani told Vanity Fair in 2016.
"Gwen saved my life," Shelton later explained. "Who else on earth could understand going through a high-profile divorce from another musician? You can't even imagine the similarities in our divorces." 
Source: Read Full Article