Carrie Underwood Looks Absolutely Gorgeous in New Close-up Video of Her Face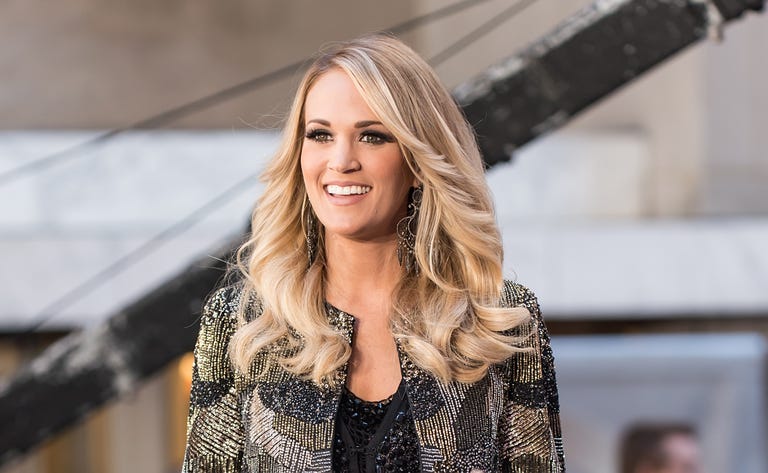 Carrie Underwood is back to sharing (more) pictures and videos on Instagram, and it's a blessing, because her Insta stories are FANTASTIC.
The country singer posted a story in which her husband Mike Fisher makes some very annoying noises to entertain their 3-year-old son, and she reacts to said annoying noises. It's all Very Real. Parenting looks hella annoying! (But rewarding! Don't write me emails about how parenting is the hardest job you ever really loved, or whatever! I believe you!)
Anyway, watch the fun familial scene on repeat below:
And here's some stills, because they're adorable: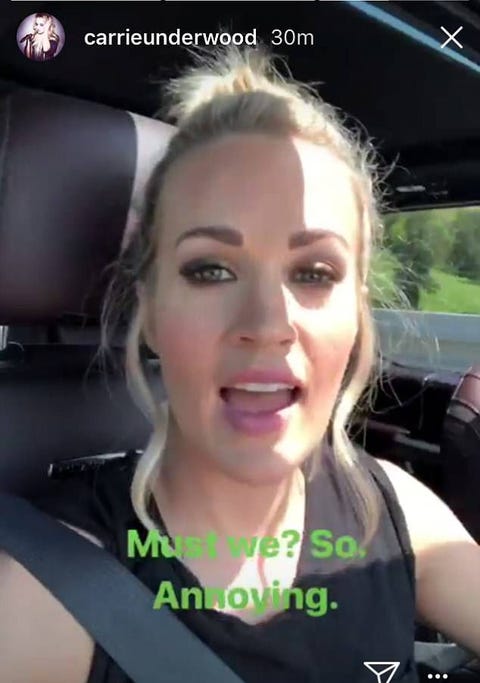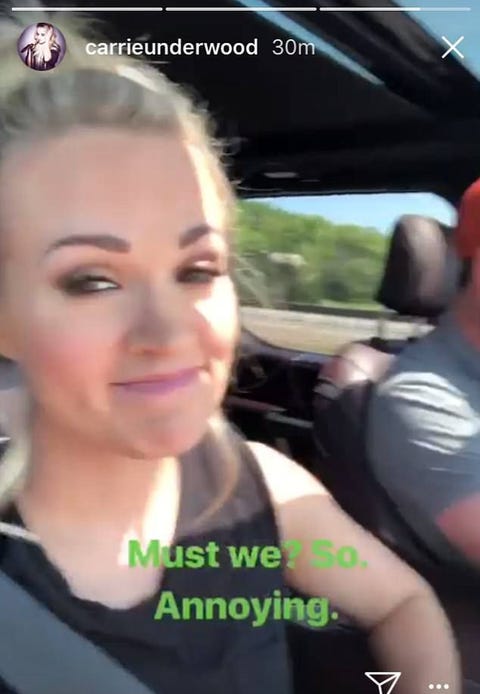 In November 2017, Carrie took a bad fall outside her home that left her with a broken wrist and an alarming face injury that required 40-50 stitches.
Carrie explained the accident on a visit to iHeartRadio's The Bobby Bones Show on Thursday.
"I was taking the dogs out to go pee one last time, and I just—I tripped," she said. "There was one step, and I didn't let go of the leashes! Priorities! So that's why my left hand's fine. But I went to catch myself and I just missed a step."
She continued: "If I had fallen anywhere else, I would have been perfectly fine," she added. "But it was one step that messed everything up."
Later, in an Instagram post, she wrote, "I want you all to understand why I might look a bit different. I'm hoping that, by then, the differences are minimal, but, again, I just don't know how it's all going to end up."
Earlier this month, Carrie performed her new single "Cry Pretty" during the Academy of Country Music Awards on Sunday—her first performance since the 2017 Country Music Awards, and the first time fans saw her post-accident face in person.
??? #ACMawards pic.twitter.com/VupYIKyuse
Source: Read Full Article