CEO Caught On Camera Abusing Dog Charged with Animal Neglect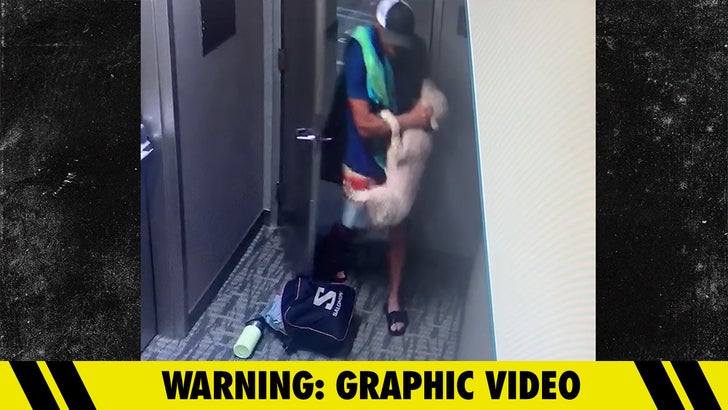 The dog owner who was caught on camera slapping around his dog has just been charged … TMZ has learned.
The Santa Monica City Attorney's Office charged Jeffrey Previte, CEO of an environmental consulting firm in L.A., with 1 count of animal neglect … a misdemeanor. If convicted, he faces up to 6 months in county jail and a maximum fine of $500.
As we reported … Previte snapped on the dog, Bici, back in August in the hallway of his Santa Monica apartment building. The video was pretty damn disturbing … showing Previte dragging, choking and slapping his poor dog after it started peeing.
Previte ultimately apologized for the incident and went as far as saying the pup would be getting a new home. As we first reported … Previte said he truly regretted the way he attempted to discipline Bici. Previte fessed up to losing his temper and said he "took unreasonable and unjustifiable action."
Source: Read Full Article