Here's What You Need To Know About Meghan Markle's Siblings Before The Royal Wedding
Siblings: Sometimes you love them, and sometimes they can be a thorn in your side. But for better or worse, they're family, and nothing can change that — not even becoming actual royalty. Which begs the question: Does Meghan Markle have siblings? The answer is yes, and both siblings have spoken about Markle's royal engagement and royal wedding to the media and had some, erm, interesting things to say.
Before we figure out what her siblings have said, let's take a look at who they even are. According to The Sun, Meghan Markle has two older half-siblings through her father, Thomas Markle Jr. and Samantha Grant. Markle's parents, Thomas Markle Sr. and Doria Loyce Ragland, "divorced when she was six-years-old, and the siblings are from her father's previous marriage to Roslyn Markle."
According to the site, Markle's oldest sibling, Samantha, is 53 and "lives in Florida, has three children, and has used a wheelchair since 2008, when she was diagnosed with multiple sclerosis."
Her older half-brother, Thomas, is 51, and was "14-years-old when Meghan was born, and lived with his father, step-mother (Doria), and Samantha during Meghan's early years" and has "two sons that live nearby."
Sounds like a nice, happy, modern family, right?
Wellll.
Markle's siblings have both garnered media attention for speaking about the soon-to-be royal on multiple accounts.
Back in December of 2017, Prince Harry spoke about how Christmas spent with his family and with Markle was "amazing" and that his family is like one that he "supposes she's never had." In his interview with Radio 4 Today, he said,
Markle's half-sister, Samantha, took to Twitter to clarify that their upbringing was "amazing" and "fun," so take that to the bank, Prince Harry. She wrote, "She has a large family. She always did. Our dad is amazing and completely self sacrificing. We made it so she had two houses. How fun it was!"
She also wrote that their upbringing was "very normal," and if anyone wanted more deets about the Markles, they should go out and read her book:
And about that whole book thing: Samantha is reportedly writing a memoir called The Diary of Princess Pushy's Sister, and, despite the interesting choice of title, the novel will be more about her and her siblings' cultural upbringing, according to Vanity Fair.
But more recently, Samantha showed her disapproval for the royal wedding guest list — because she's not on it. She claims that she has yet to receive an invitation, and on April 11, she took to Twitter to express her disappointment, reportedly tweeting, "The Markle family is looking forward to our wedding invites. No one has one yet. Still waiting. I hope London is wheelchair friendly. Excited!" Cosmopolitan captured screengrabs of the tweet and the others that ensued, including one that read,
So, is this just a little bit of sibling rivalry, or something much more complicated? Who knows (except maybe the Markle family).
Hm. Well, what about her half-brother, Thomas Markle Jr.? He must be beyond elated for Meghan, right?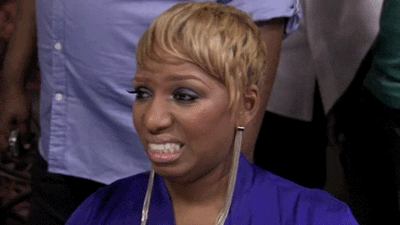 Ehhh, not so much.
He's apparently not too thrilled to have yet to receive an invite to the royal wedding as well. Thomas Jr. spoke with The Daily Mirror about his sister, and told the publication that Markle's decision to exclude them from the wedding has "torn [his] entire family apart," adding, "She's clearly forgotten her roots." Elite Daily reached out to Meghan Markle's team for comment, but did not hear back by the time of publication.
Thomas Jr. also said that the Meghan Markle the public sees is a completely different persona from the "real" Meghan Markle. He said,
Regardless of whether or not Meghan Markle will send out last-minute invites to her siblings, I think it's safe to say that this is some family drama that will be talked about at the dinner table for many years to come.
Source: Read Full Article