Internet's Newest Mystery Involves Justin Timberlake Hooking Up With A Spice Girl
No longer is "Who bit Beyoncé?" the biggest mystery on the internet.
Former members of boy band *NSYNC reunited for a game of "Never Have I Ever" on Tuesday's episode of "The Ellen DeGeneres Show" — and Justin Timberlake pretty much revealed that he once hooked up with a Spice Girl.
But now everyone wants to know: Was it Melanie Brown (Scary), Melanie Chisholm (Sporty), Geri Halliwell (Ginger), Emma Bunton (Baby) or Victoria Beckham (Posh)?
For the segment, host Ellen DeGeneres asked the five former bandmates (who split in 2002) a series of questions — and told them to answer by holding up a paddle which had "I Have Never" written on one side and "I Have" on the other.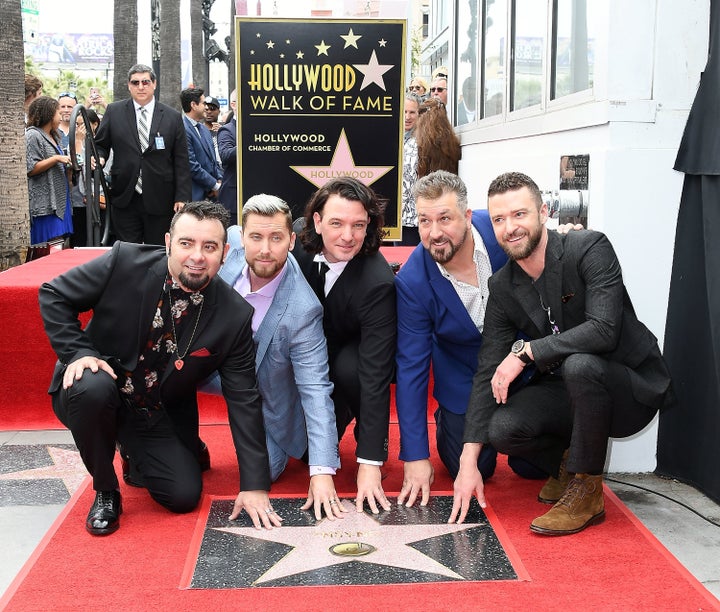 DeGeneres kicked off with a softball question about who'd hooked up with someone twice their age, before quizzing them on who had been romantically involved with a Spice Girl.
Timberlake deliberated about how to answer as his former bandmates — Lance Bass, Joey Fatone, JC Chasez and Chris Kirkpatrick — held up the "I Have Never" side of their paddles.
The "Man of the Woods" singer then reluctantly began to hold up the "I Have Never" side before DeGeneres firmly placed an "I Have" sign on his thigh, and he briefly flipped his own paddle to the "I Have" side too — to the delight of the audience.
DeGeneres sadly didn't press Timberlake — who dated Britney Spears and Cameron Diaz prior to tying the knot with Jessica Biel in 2012 ― on his answer, however.
Source: Read Full Article