Jack Harlow stopped drinking because he hated feeling like hell the next morning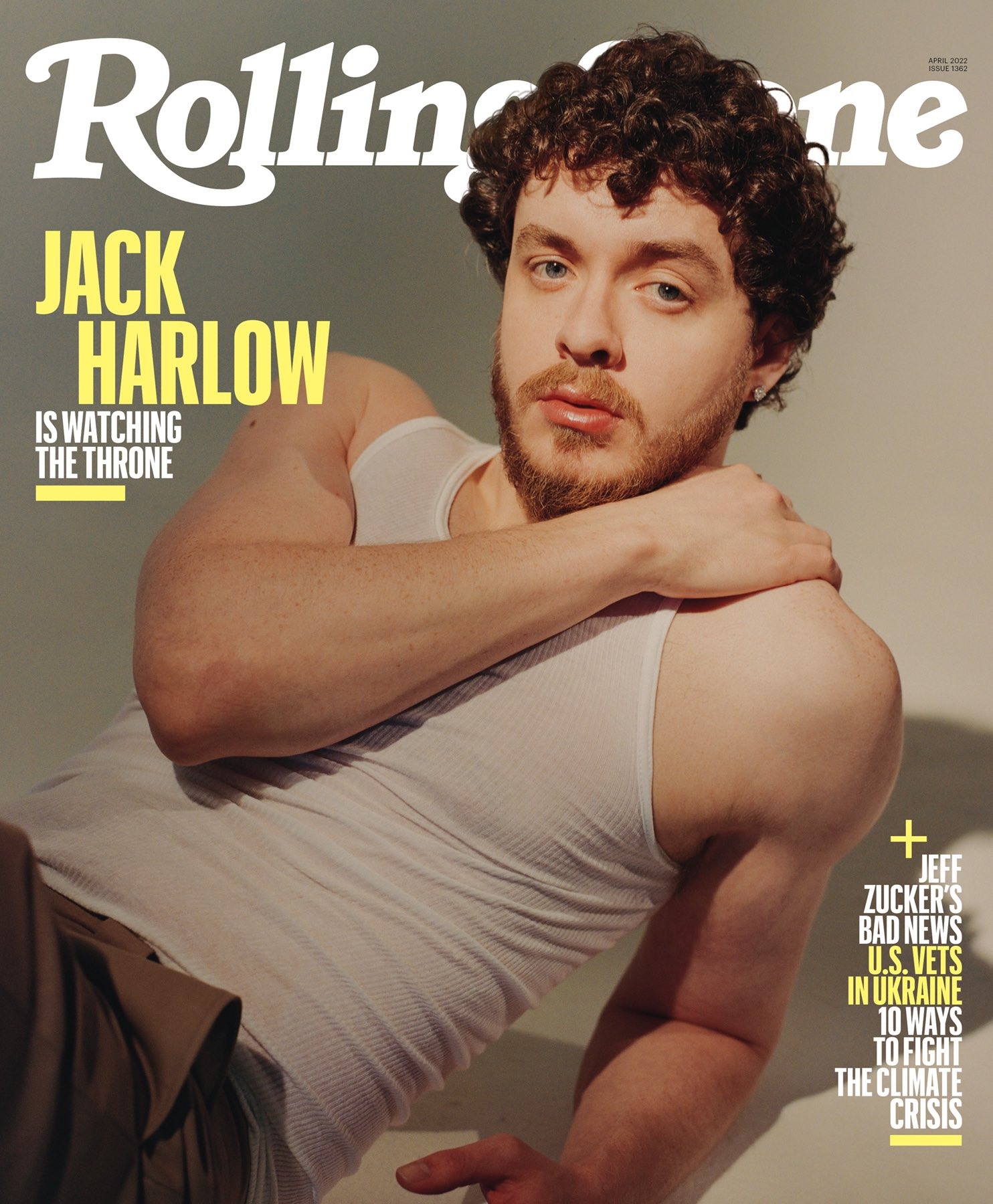 I'm someone who finds Jack Harlow to be very attractive. He has that half-wholesome, half-sleazy good ol' boy energy which I enjoy. But this is a terrible cover! Rolling Stone did him no favors by using this photo on the cover. Perhaps he wanted to look a little bit soft, a little bit dorky though. Jack is very image-conscious and branding-conscious. He understands that he can't roll up to the music industry as, like, the next Eminem. That's what his RS profile reveals, that he's still figuring out how he wants to position himself in the industry, but he has big f–king plans. Some highlights:
Working with Tory Lanez on the "Whats Poppin" given what Lanez did to Megan Thee Stallion. "I know I'm a good person. My character, my integrity are very important to me. And I think I've done such a good job that now I'm being forced to answer for other people's actions. It doesn't feel right as a grown man to speak for other grown men all the time. … One thing's for sure, is that Megan got shot. And I wish her nothing but love and respect."

It was difficult for him to shed his nerdy aesthetics early on: "It took me a while to take my glasses off. I felt literally tethered to them, because I felt like, 'You're the rapper with glasses that can spit really well.' But when I started to blossom is when I let go of anything gimmicky. I'm as goofy as I am. I'm as smooth as I am. I'm as funny as I am. I'm as serious as I am. I'm all those things. The totality of myself that I'm honoring is why I'm being embraced by hip-hop."

His fanbase is mostly women: "I f–k with it! . . . To be able to make a song that women like is what it's all about for me. There's a lot of things it's all about, but that's a huge one. That's really what you want, to make something that your crush wants to hear," he said

He quit drinking even though he didn't have a 'problem': Jack looked back at how drinking on tour – one time six nights in a row – was having a noticeable impact on his professional and personal life. "I'm sick of waking up with a dry throat, sick of feeling bloated, I'm sick of the decisions I make on it. I'm in my well-oiled-machine era. Because I can see my future right in front of me. And I feel there's so many people counting on me outside of myself. I just feel like I'm a man. I don't feel like I need to do boyish things anymore."
[From JustJared & Complex]
It's a powerful thing, when you reach the moment when you decide to stop drinking simply because you're tired of feeling like sh-t and you want control over your own life. I applaud him for that, although I'm sure he probably still smokes weed or takes edibles. The drinking is such a thing for men in music too, they pride themselves on partying and drinking heavily and still being able to "perform." For Jack to eschew alcohol at the age of 24 says a lot. As for the Tory Lanez stuff… his answer isn't great, but it's good enough. From what I understand, he worked with Lanez before Lanez shot Megan. I also trust that if Megan has beef with Jack, she'll tell us.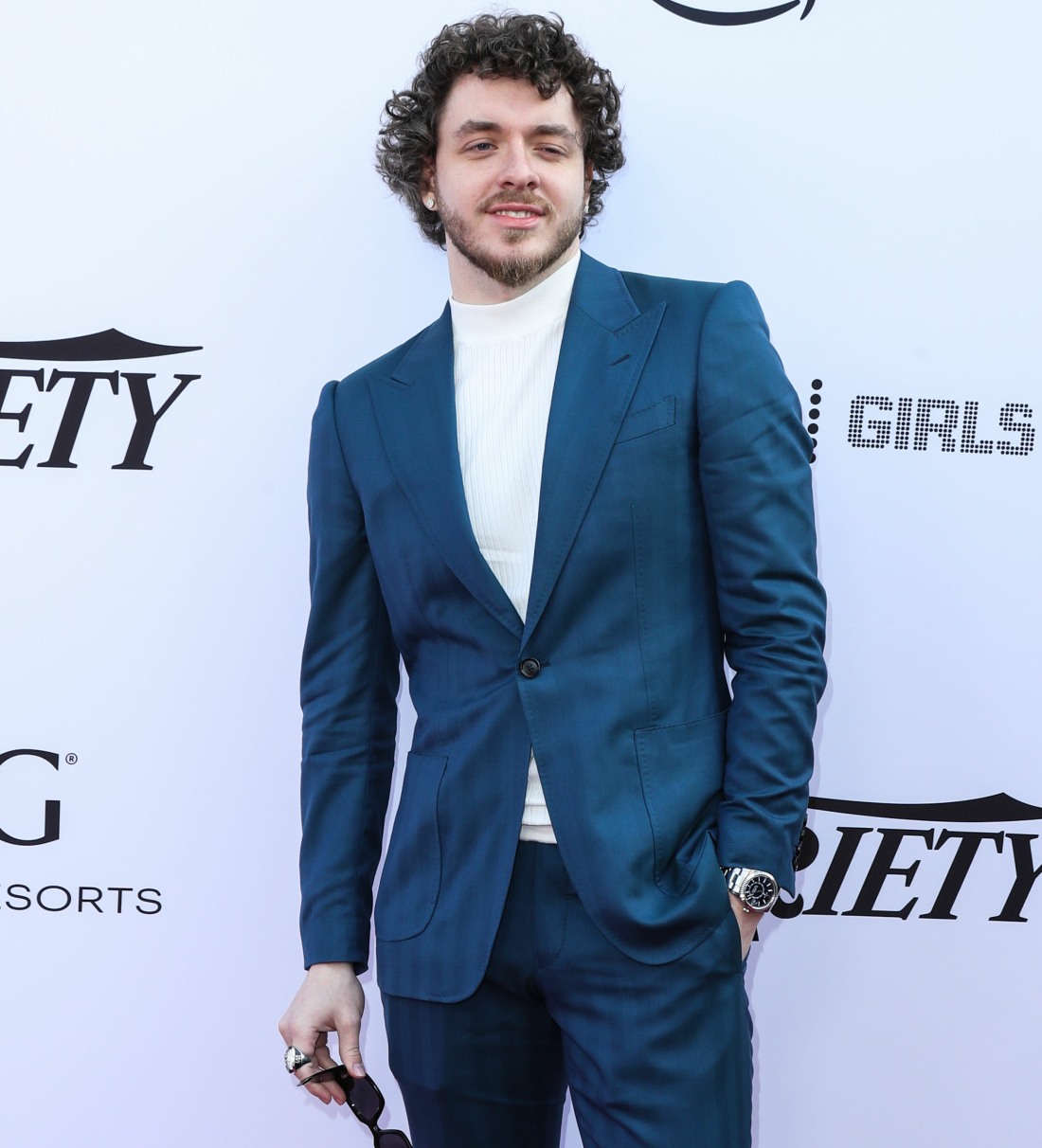 Cover courtesy of RS, additional photo courtesy of Avalon Red.
Source: Read Full Article