What Jenna Dewan Wants for Her First Mother's Day After Split From Channing Tatum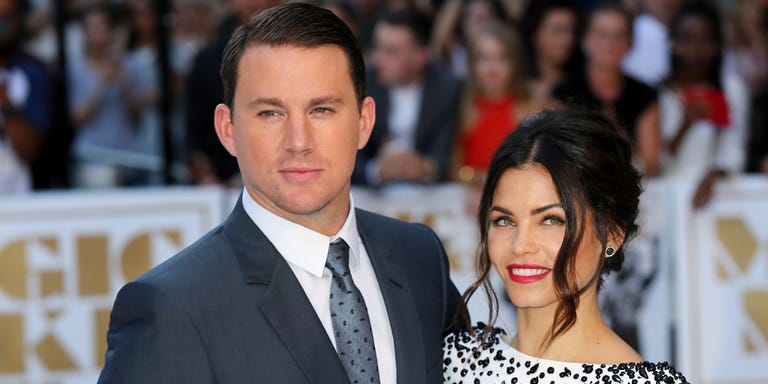 Since Channing Tatum and Jenna Dewan announced their split last month, they've been coping in different ways. Channing, for his part, is off hanging with former Bachelor Arie Luyendyk Jr., but Jenna, who talked to Entertainment Tonight while promoting her show World of Dance, said that she's doing "really good" after her breakup. She's looking forward to spending Mother's Day with her 4-year-old daughter Everly.
"I always want Mother's Day to be, like, family. I want to do something together, I want to be with Evie, I just have a really nice day and then the next day, I want to go to the spa," she told ET. "That's what I want. I want the balance. I want the mommy time and then I want the me time. So that's my plan."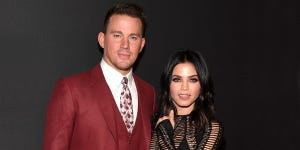 She said that at Everly's age, the traditional "breakfast in bed" routine isn't really an option for gift-giving holidays. "I mean, that would be terrifying. No one wants Evie cooking breakfast for anybody ever," she said, but her daughter likes to hand paint mugs, so she has "a million" lying around her house.
Earlier this week, Jenna made an appearance on the Ellen show that got very awkward very quickly when Ellen accidentally introduced her using Channing's last name. Ellen felt so bad that she apologized for it on air.
"I have to say, before we go to break, I'm so sorry," she said. "I introduced you and it was just such a habit, and I have to say the way that you and Channing are handling everything is beautiful for your daughter and the statements have been great. And I apologize. I just have known both of you for so long, and I'm so used to saying…"
"I know, I know," Jenna said. "Thank you. Honestly, thank you and everybody for all the love and support. It's truly, so moving. It's all love!"
Follow Emma on Instagram.
Source: Read Full Article