Justin Trudeau and Prince Harry Became Instant Best Friends at Last Night's Commonwealth Dinner Party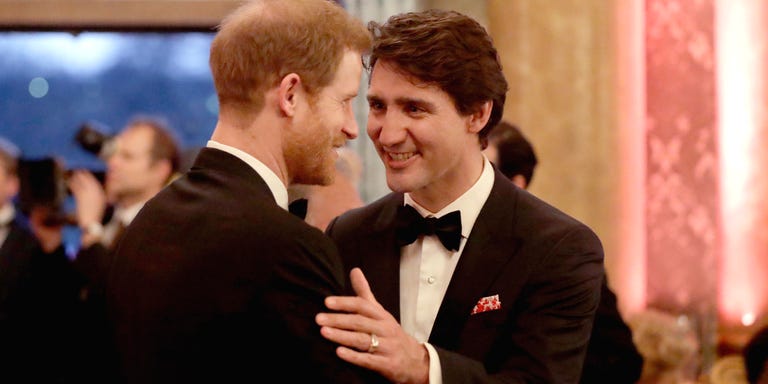 Last night, the long-awaited Commonwealth Dinner finally took place, and photos of the event do not disappoint.
Leaders of all of the Commonwealth nations met this week to discuss who should take over from Queen Elizabeth II as Head of the Commonwealth in the event of her death. But despite having some serious decisions to make, that didn't stop anyone from attending the extremely enviable party.
Firstly, Prince Charles and Justin Trudeau became instant best friends: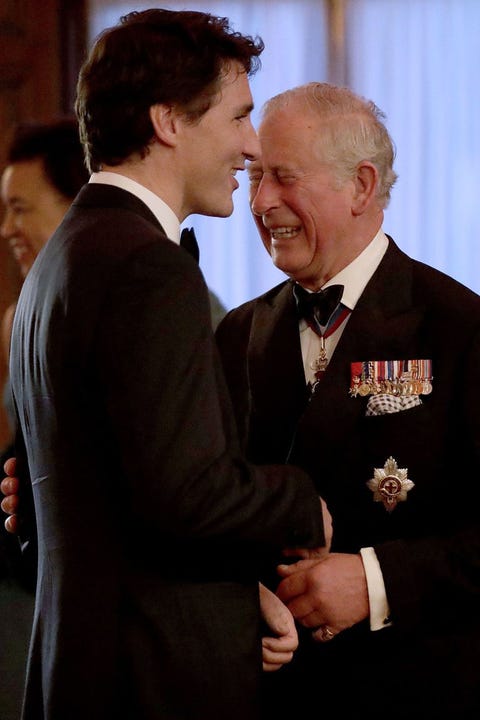 Prince Harry and the Canadian Prime Minister also looked like they were having a great time together, probably having previously bonded over Meghan Markle's close ties to Toronto, having lived there throughout her time on Suits: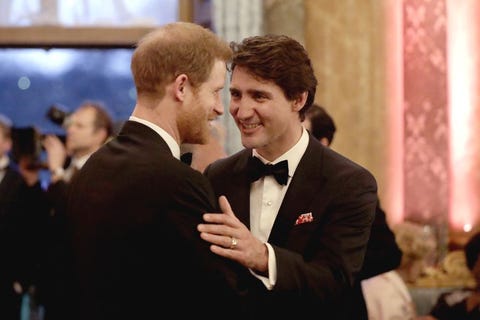 Trudeau charmed the Queen, who looked completely stunning: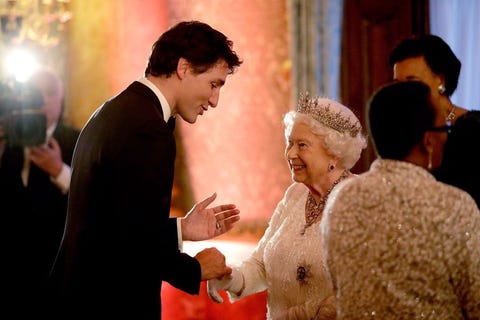 And then Trudeau appeared to tell an amazing joke that had Prince Andrew and his daughter, Princess Beatrice, laughing uncontrollably: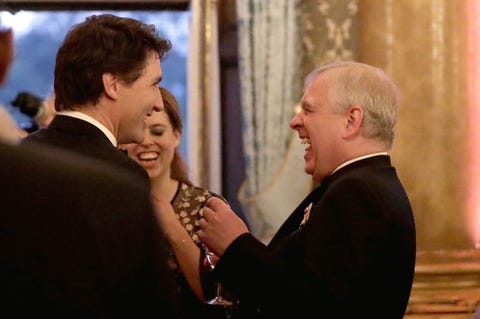 Good Housekeeping even has a photo of Princess Beatrice looking adoringly at Trudeau, clearly enamored with whatever he's saying.
Prince William was also in a jovial mood: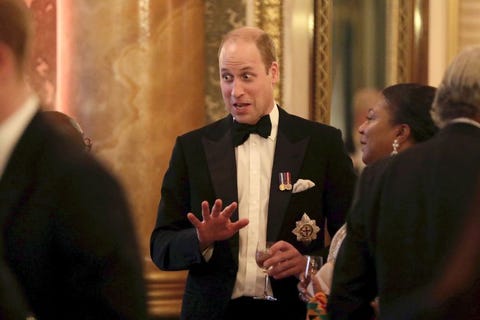 And even though none of us were invited to the party of the year, at least we can live vicariously via photos like this one: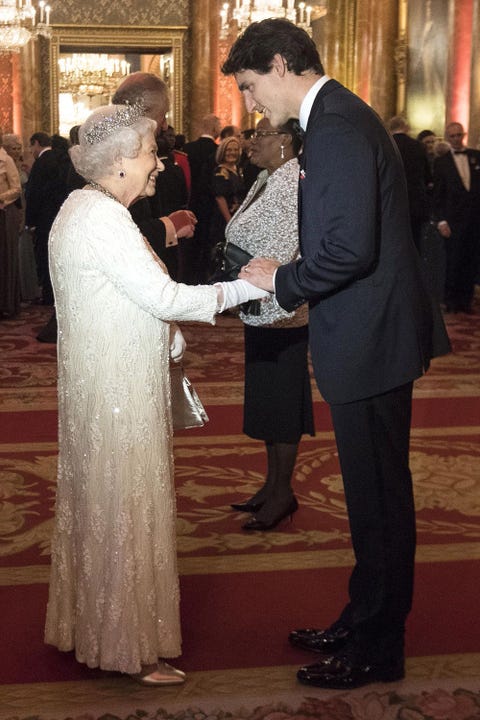 After much speculation regarding who would take over as Head of the Commonwealth following the Queen's death, today it was finally announced that Prince Charles would officially step into the role. British Prime Minister, Theresa May, confirmed the news (via BBC), saying that it was only "fitting" that Prince Charles be given the position, following "more than four decades" of "proud support" of the Commonwealth.
Want more royals? Now you can watch all of the best episodes from Bazaar's Royal Watch—right here on Prime Video.
Source: Read Full Article