The Most Likely Names for Kate Middleton and Prince William's Third Baby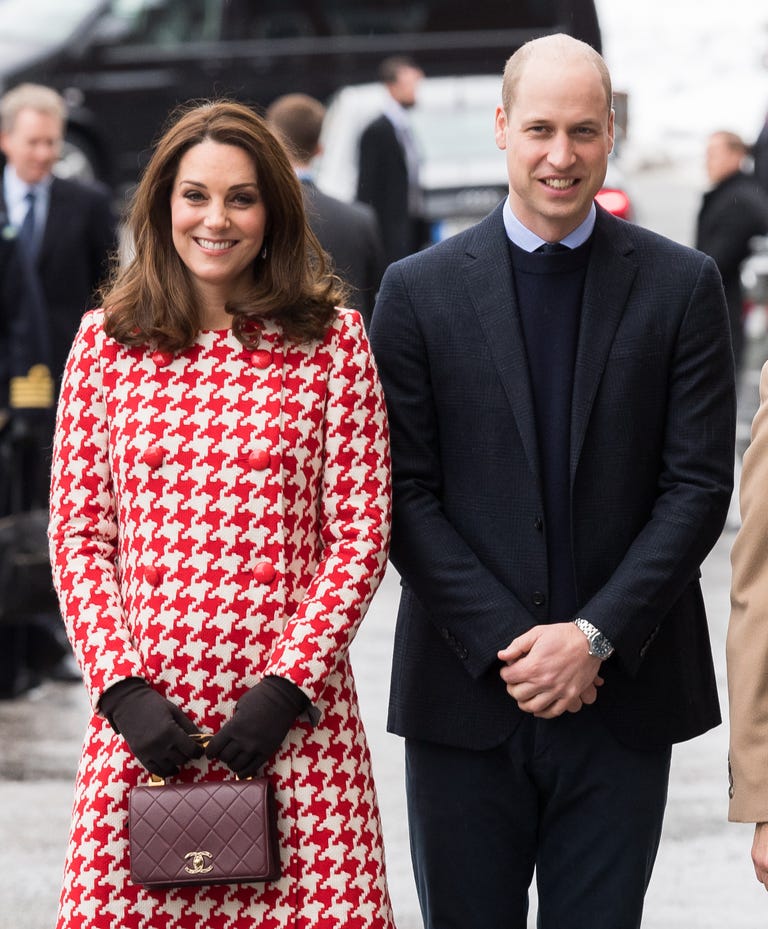 On April 23, 2018, Kensington Palace announced that Kate Middleton had given birth to her third child, a baby boy weighing in at 8lbs 7oz.
Her Royal Highness The Duchess of Cambridge was safely delivered of a son at 1101hrs.
The baby weighs 8lbs 7oz.
The Duke of Cambridge was present for the birth.
Her Royal Highness and her child are both doing well.
The palace also confirmed that Prince William was present for the birth, which took place at the Lindo Wing maternity ward at St. Mary's Hospital in London, and that mom and baby are "doing well."
Kate and William have yet to announce the baby's name, but that extraordinary event is expected to happen in the coming days. In the meantime, here are the top contenders for George and Charlotte's new baby brother:
Albert
After Prince Albert, Queen Victoria's husband.
Arthur
After William and Charles, who both have Arthur in their full names. Queen Victoria's seventh child, a boy, was also named Arthur, which has Celtic roots and means "bear."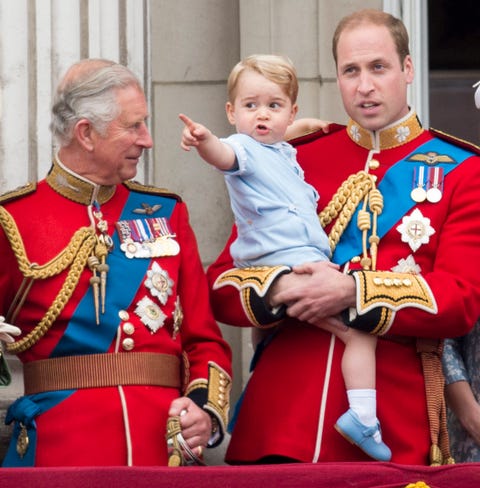 Frederick
In March 2018, Ladbrokes had Frederick as the third most likely royal baby boy name. The odds were at 16 to 1, so if you haven't placed your bets, don't make another move.
Henry
After the baby's uncle, Prince Harry, whose full name is Henry Charles Albert David. If this turns out to be true, 2018 will be remembered in history as the Year of Harry, which sounds pretty nice right now.
James
After a ton of kings (two English, six Scottish). James was also a top contender for names when Kate was pregnant with George and "Prince James" has the most lovely ring, doesn't it?
Philip
After the baby's great grandfather, Prince Philip. The baby's father also has Philip in his name (William Arthur Philip Louis).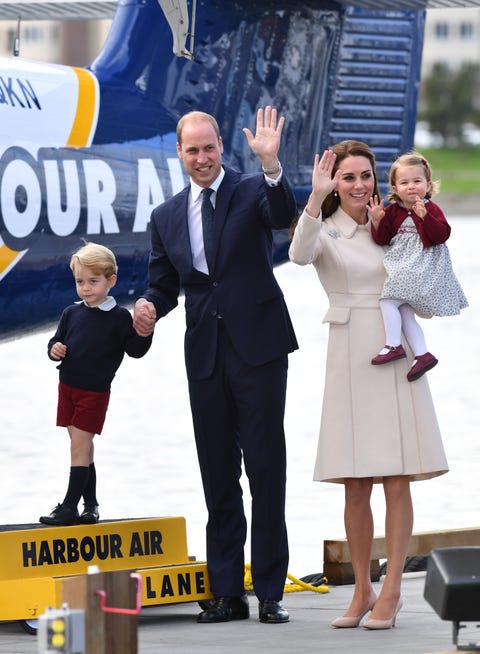 Prior to Kensington Palace's announcement of the third royal baby's arrival and sex, several popular girl names were in contention:
Alice
After Alice Maud Mary, daughter of Queen Victoria and Prince Albert. Princess Alice was an outspoken member of the royal family when it came to women's rights. During the Austro-Prussian war, a pregnant Alice tended to the wounded and was close friends with Florence Nightingale.
Mary
After Queen Elizabeth II (whose full name is Elizabeth Alexandra Mary). Mary would also be a tribute to Alice Maud Mary. According to bookies in the UK, including Ladbrokes and Betfair, Mary recently took over top spot from Alice as a top contender.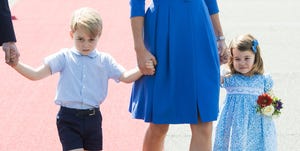 Victoria
After Queen Victoria and of course, the other great British icon, Victoria Beckham.
Alexandra
After Queen Elizabeth's full name. The name would also be a tribute to Prince George's first middle name, Alexander, and Queen Victoria's first name, Alexandrina.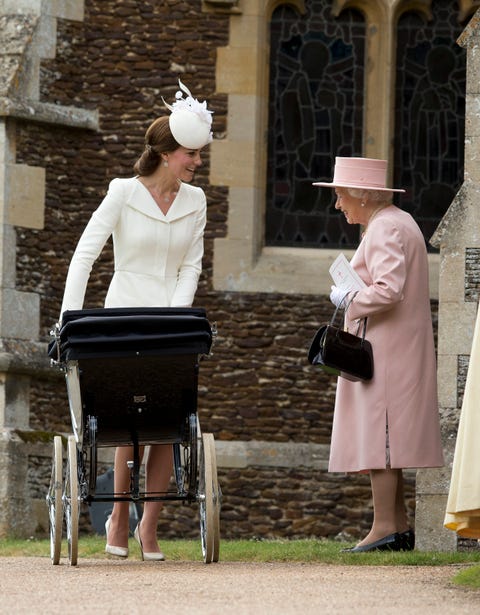 Diana
After the baby's paternal grandmother, Princess Diana. Diana is also part of Charlotte's full name (Charlotte Elizabeth Diana). Still, it would be a bold move for Kate and William to choose Diana as a first name for their third baby, if they're having a girl. In May 2015, shortly after Charlotte's name was announced, royal writer and Diana's close friend Richard Kay told Vanity Fair, "Had it been the first name, I think it would have been terrible for the child," adding that the baby would have constantly been compared to her grandmother. Kay also said at the time, "Certainly not the Queen, but there are people at the palace for whom the name 'Diana' evokes storm clouds."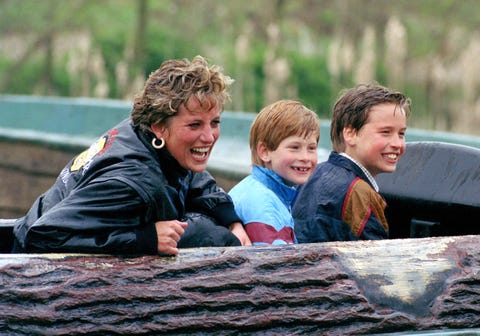 Elizabeth
After Queen Elizabeth II. The name was also a top contender for when Kate was pregnant with Charlotte, who ended up with Elizabeth as a second name.
Frances
After Princess Diana's middle name (she was Diana Frances Spencer before she married into the royal family). According to Nameberry.com, the name "seems to be on the cusp of a possible revival."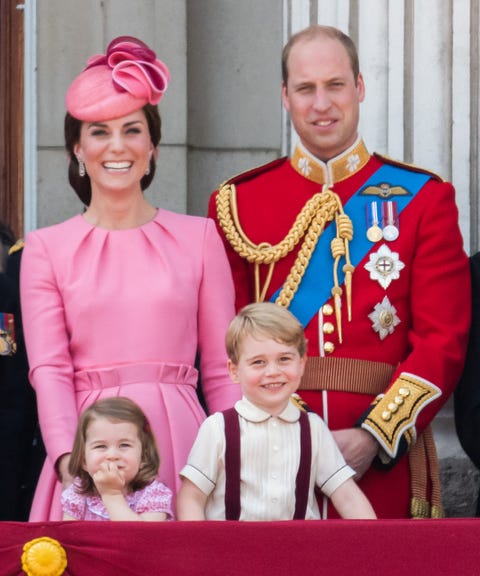 One can dream…
Gary
After Gary Janetti, genius creator of the Prince George meme Instagram account, which is, hands down, the best thing on the internet right now.
Nala
After Prince George's favorite movie, The Lion King. In October 2017, Prince William revealed that George "quite likes The Lion King, we've watched that a few times," adding that he's also seen the Lego movies. "Trying to keep him off the television is hard work."
This post was originally published on March 26 and has been updated with news of the third royal baby's birth.
Follow Peggy on Twitter.
Source: Read Full Article