Madonna Had a Surprise Performance at the Met Gala and It Was Heavenly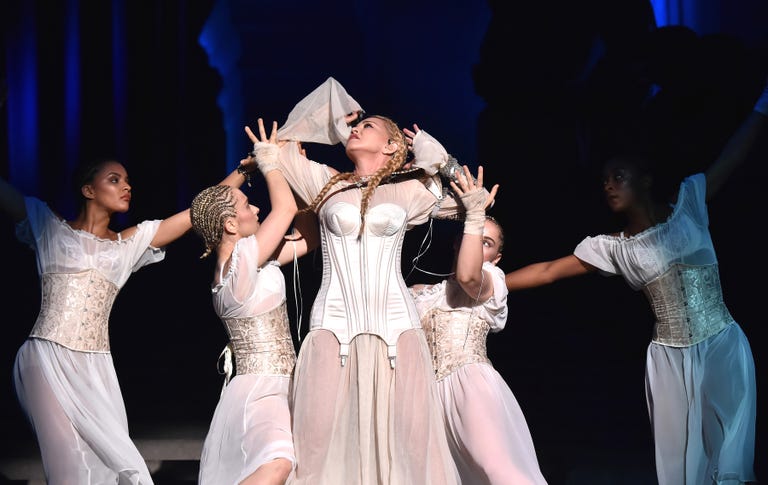 Madonna knows how to stick to a theme. As the poster child of "Fashion and the Catholic Imagination," the pop queen nailed the Met Gala dress code in a dark Jean Paul Gaultier gown, complete with a cross-covered crown, mesh veil, and black roses. But her red carpet entrance was only practice for the real show inside the venue.
Madge staged a surprise performance on the grand staircase of the Met museum, and proved her commitment to "Heavenly Bodies" throughout her whole set. She started out with a rendition of "Like a Prayer" accompanied by a whole choir of monks on Gregorian backup vocals.
Compare that to her 1989 original:
Naturally, the pop star made her entrance at the top of the staircase in a hooded robe, but her backup dancers helped her change out of the garment to reveal a white corseted look underneath. For the second half of her performance, she covered Leonard Cohen's "Hallelujah," once again following the theme.
Though Madge brought enough drama to fill an arena-sized stage, she also got up-close and personal with her A-list audience, sitting on the steps and mingling with the crowd to make her grand performance a little more intimate.
Mic drop. You best believe she posed for a solo photo op on those steps, too.
Madonna acknowledged how fitting the Met Gala theme was for her religious-inspired aesthetic. "Religion and spirituality has informed my work for my entire career, and fashion also, and combining the two is the perfect marriage," she told Associated Press on the red carpet. "And then we bring in Jean Paul and it's the perfect three-way!"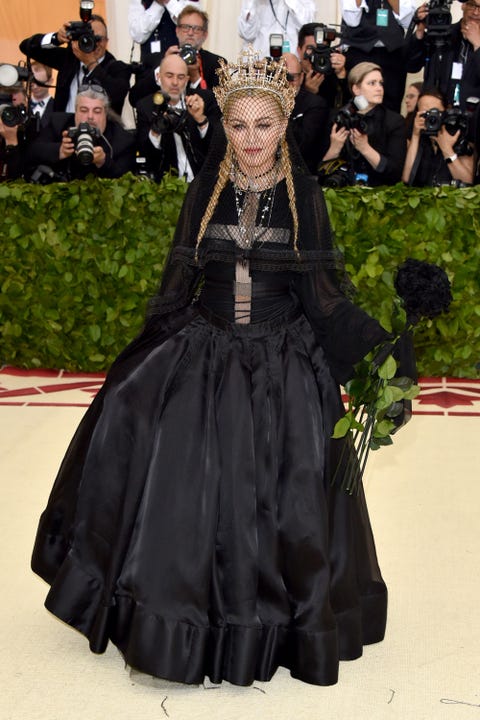 Source: Read Full Article