Manti Te'o's Bond With His Baby Girl Is Incredibly Sweet: "When I Look at You . . . I'm Home"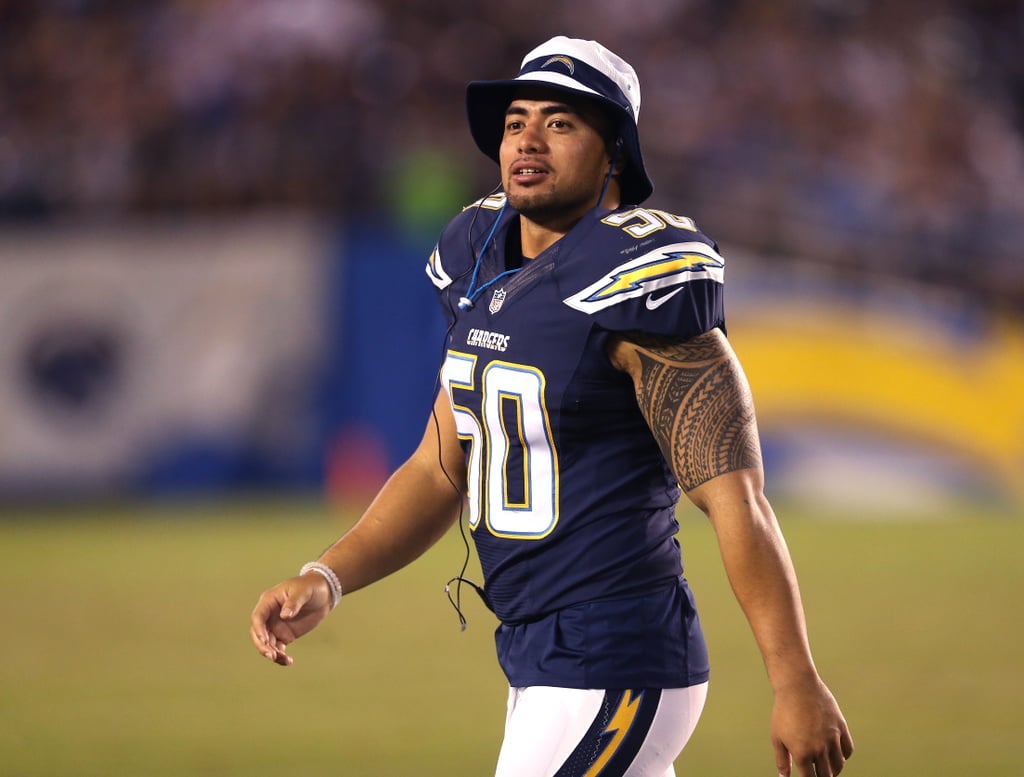 Manti Te'o's Bond With His Baby Girl Is Incredibly Sweet: "When I Look at You . . . I'm Home"

Manti Te'o has overcome a lot since being very publicly catfished while in college, which is the subject of the Netflix documentary "Untold: The Girlfriend Who Didn't Exist." Fortunately, today, Te'o has a beautiful family — he's married with a baby girl and a second child, a son, on the way.
Te'o, 31, married 34-year-old Jovi Nicole Engbino in La Jolla, CA, on Aug. 29, 2020. Engbino is a fitness instructor and currently training to be a nurse. According to her Instagram bio, she's a "future nurse injector," or a nurse who specializes in providing Botox injections and other types of cosmetic procedures.
A few months after the couple tied the knot, Te'o posted a sweet message of support for his wife on Instagram, writing, "My wife. My best friend. The Bonnie to my Clyde. The yin to my yang. I've made a lot of mistakes in my life but dang I got this one right. Through all the injuries, jokes, memes, hashtags, doubts, mistakes, she held me down and stood up for me just like my family did and that's how I knew. When the world turns their back on you, look around. . .those that are still there are the ones that will ALWAYS be there."
Te'o and Engbino welcomed their first child, a daughter named Hiromi, in August 2021. Te'o often shares cute pictures with his baby girl, and on April 12, he posted a video on Instagram of himself and his daughter, along with the adorable caption, "When I look at you…I'm home ❤️ #daddysgirl."
The couple also have another baby on the way. In an Aug. 16 interview on "CBS Mornings," Te'o shared that he's expecting a baby boy. "I am a loving and caring husband, I have a great wife. I have a daughter, and we have a son on the way," he said. His family also includes an English bulldog named Prince.
Te'o has come a long way since his time at Notre Dame. He was a star football player being enthusiastically recruited by the NFL when his girlfriend and grandmother passed away on the same day. He continued to play well, and his story of resilience brought him nationwide attention and support — until an investigation revealed that his girlfriend actually didn't exist. Te'o had been catfished, and though he did go on to play in the NFL, he was the subject of scrutiny and criticism for years. However, the Netflix documentary highlights his pure heart and good intentions, and it's spurred fans new and old to offer their apologies and words of support, leading him to share his own message of thanks.
Ahead, check out some of the cutest photos of Te'o's growing family.
Source: Read Full Article