Pete Davidson & Emily Ratajkowski looked pretty official at the Knicks game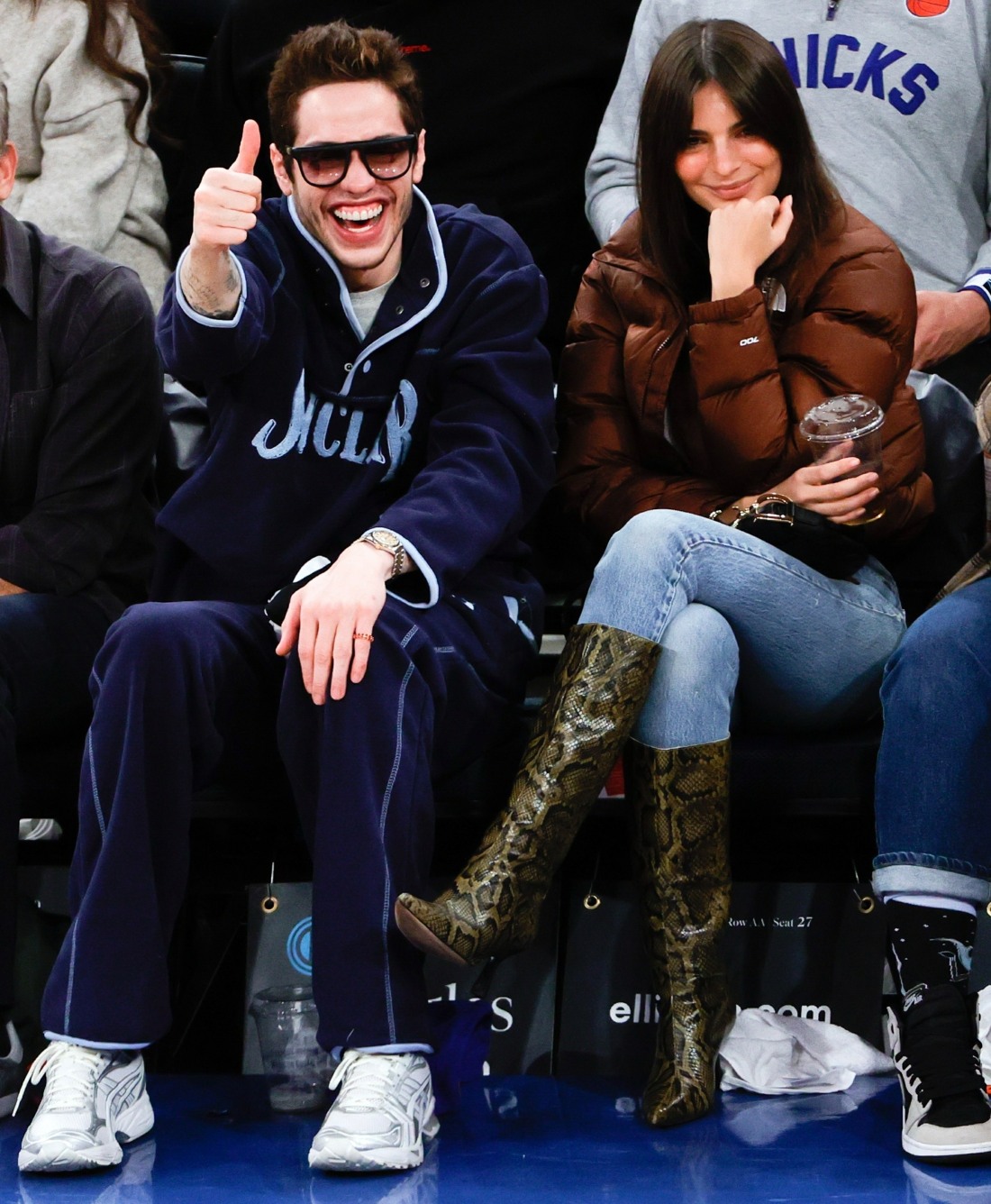 As I've said before, I used to not "get" the Pete Davidson thing, but I started to understand his appeal when he dated Kim Kardashian. His appeal: he's nice and thoughtful, he takes women out on real dates, he makes an effort, he's confident without being conceited, he's funny in a normal-dude way. Yeah. I get it now. So it's not surprising at this point that Pete is scoring all of these beautiful women. His latest girlfriend is Emily Ratajkowski, who left her husband earlier this year. Emily has been dating and keeping it breezy, but I think this marks a new step.
Last night, they went to the Knicks-Grizzlies game at Madison Square Garden. They sat courtside beside Ben Stiller and Christine Taylor. Pete has abandoned the blonde hair, and he looks pretty healthy. Emily seemed smiley and happy. I think this means they're official, right? A date in public, at MSG, courtside tickets? The one thing which I find a tad red-flaggy is that Pete tends to move super-fast when he likes someone. By most accounts, Emily and Pete started seeing each other (at most) three weeks ago. It feels pretty fast to be this public and official-y. But what do I know? While some fast-moving relationships seem like love-bombing, I doubt that's what is happening here. I think Pete just… moves fast.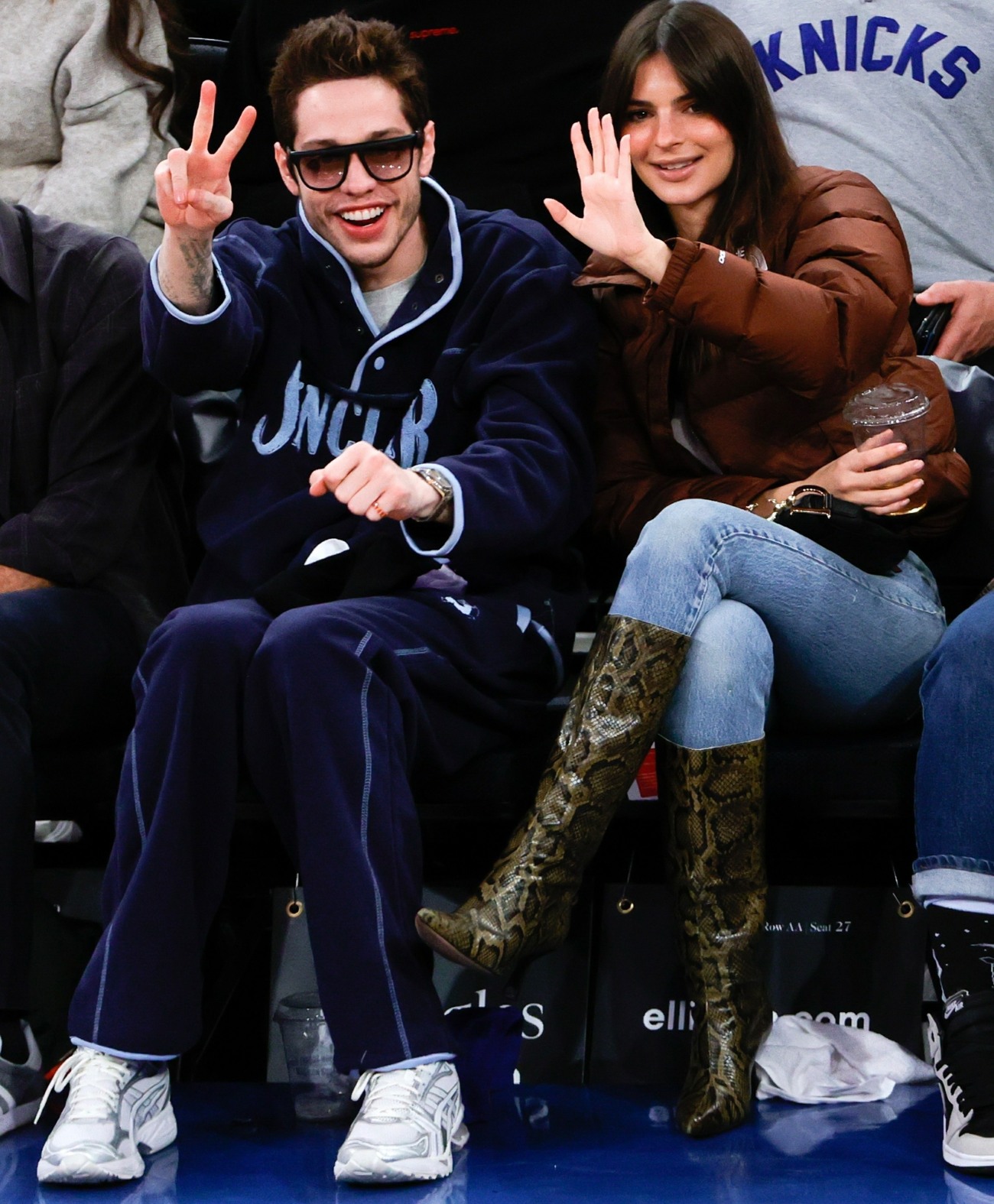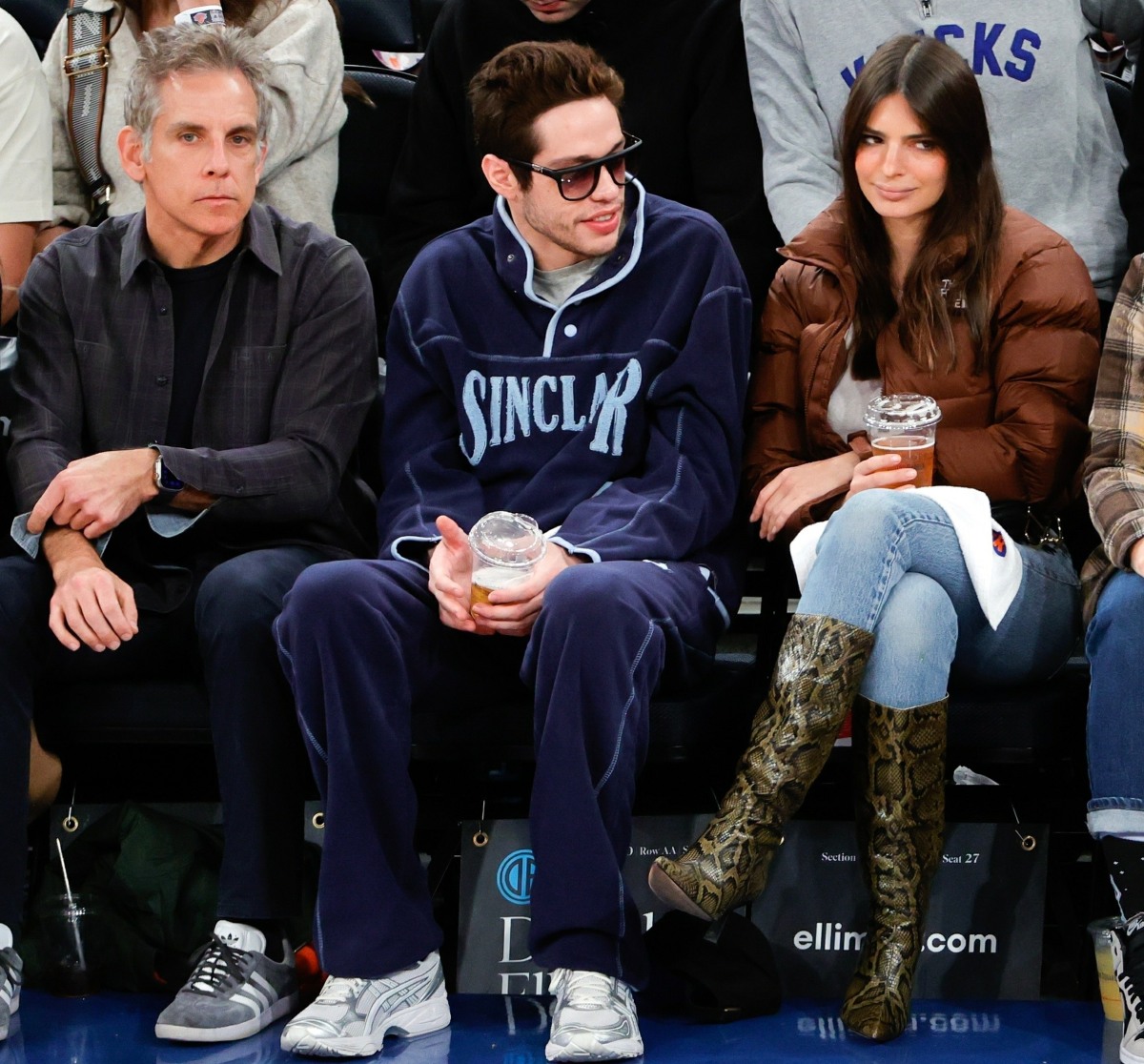 Photos courtesy of Backgrid.
Source: Read Full Article