Princess Charlotte Just Made History for a Very Important Reason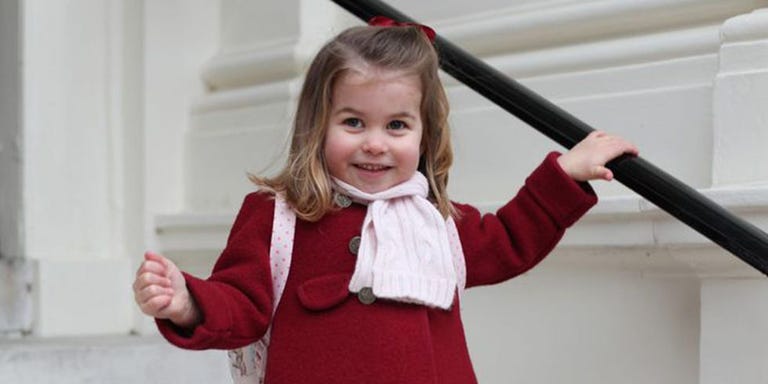 As of this morning, Prince George and Princess Charlotte have a brand new baby brother, which is very exciting news for all those who are royally obsessed or those who just like cute kids, tbh. Despite this new addition, Princess Charlotte still makes history by keeping her spot in line for the throne.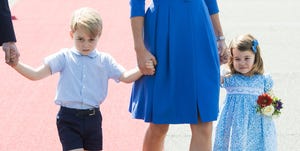 The Succession to the Crown Act of 2013 ensures that Charlotte wouldn't have to give up her place in the line of succession. Basically, before 2011, any girl who was in line to the throne would lose her place if a male sibling came after her. That would mean that before this rule, Charlotte would have had to give up her place in the line of succession to her new baby brother. Now, any royal born after October 28, 2011 (so, all of Will and Kate's children) will keep their place in line regardless of gender or sex.
As a quick reminder, currently Queen Elizabeth is still doing her thing as Queen/head of the monarchy. Prince Charles is next in line for the throne, followed by Prince William, and then George, Charlotte, and now the new baby boy Windsor. Prince Harry is technically sixth in line because of the the birth of Kate and Will's third child. So technically, if something happened that prevented George from being king someday, Charlotte would be queen before her little brother would have a shot at it.
Glad to hear that girl power is alive and well in the U.K.! Happy royal baby day everyone!
Follow Emma on Instagram.
Source: Read Full Article