Private Sydney: Karl Stefanovic comes out stinging
Karl Stefanovic launched into the week with a stinging attack on yet another women's magazine, this time Woman's Day, after it ran claims that his fiancee, Jasmine Yarbrough, had been "banned" from the Logies telecast and his bosses at Nine had "forced her into hiding".
Replay
Before jetting off to Capri, where he and "Jas" were soon on the sun deck of the not-so-reclusive billionaire James Packer's "temporary" super-yacht and dining at swanky restaurants, Stefanovic wrote on Instagram: "Another week another BS cover. Enough is enough. Jas was invited to the Logies and the red carpet by Nine. We had a wonderful time. These mags are bullies, hurtful and always wrong. Pls stop."
And it is true that as a former Gold Logie winner (who could forget his acceptance speech in 2011 when he paid tribute to his former wife, Cassandra Thorburn, before declaring her to have "the best arse I have ever seen"), he is entitled to bring a date to the Logies in perpetuity.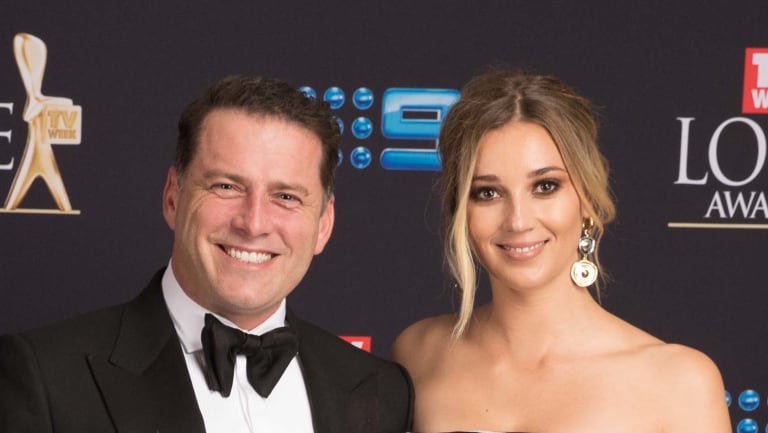 All smiles: Karl Stefanovic and Jasmine Yarbrough posing before the Logies.
The official line from Nine's spokeswoman this week was that there was no "ban" on Yarbrough. But other sources within proximity to management and the Today show confirmed there had been concerns within Nine's senior ranks about the constant press scrutiny Stefanovic's private life generates.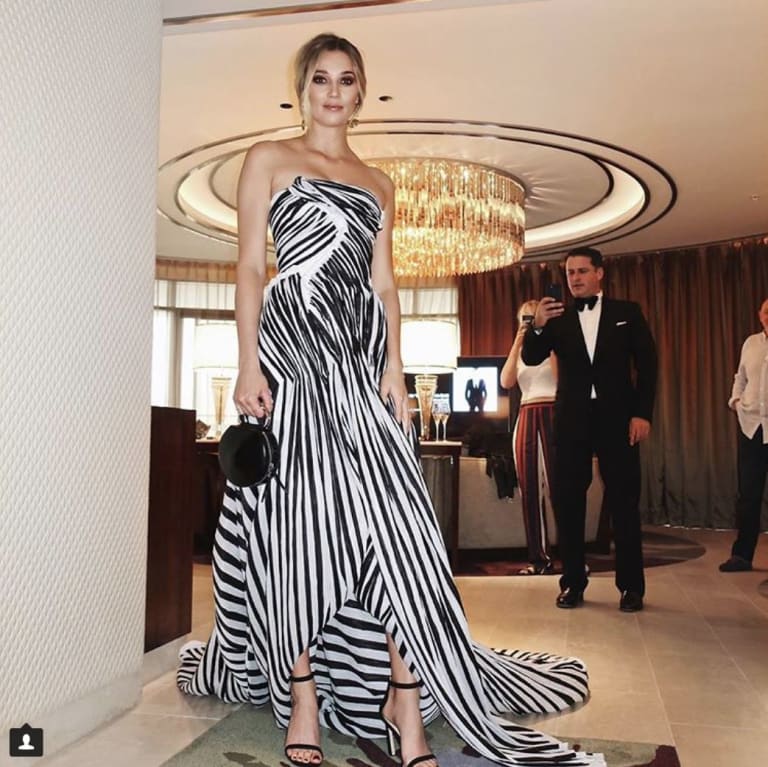 Karl Stefanovic captures his fiancee, Jasmine Yarbrough, for social media.
Stefanovic was certainly busy uploading pre-Logies shots of his pretty young date on social media, while the Nine spokeswoman said: "Jasmine was invited to walk the red carpet as well, but she declined, but she posed with Karl for our photographer and she was seated next to him and did appear in a few shots during the telecast."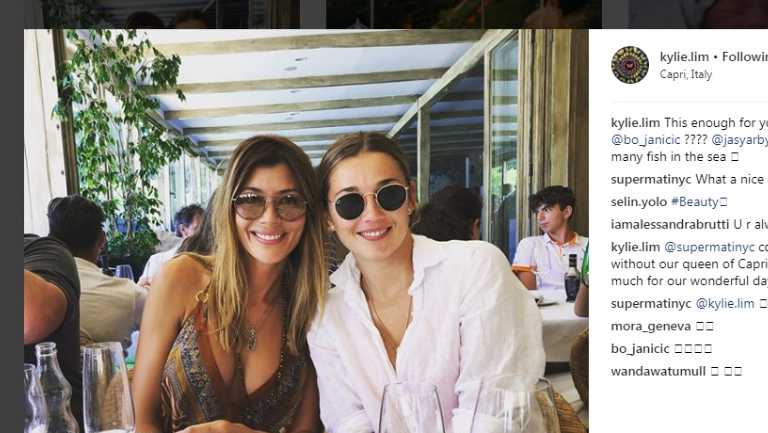 James Packer's girlfriend, Kylie Lim, left, with Jasmine Yarbrough in Capri this week.
Meanwhile, PS has learnt that Thorburn and Stefanovic's two youngest children have gone on a road trip with their mother to see her parents in Mildura for the school holidays, staying in a motel opposite a truck stop on the Hume Highway. No red carpets in sight, and not quite a luxury super-yacht on the Med.
NAPOLEON PERDIS SAYS IT'S A DAGGER HE FEELS BEHIND HIM
Napoleon Perdis says he makes no apologies for his larger than life persona, but when it comes to this week's sensational claims made in a lawsuit filed by one of his closest employees, his message is clear: "I feel like I've been stabbed in the back by someone I considered family".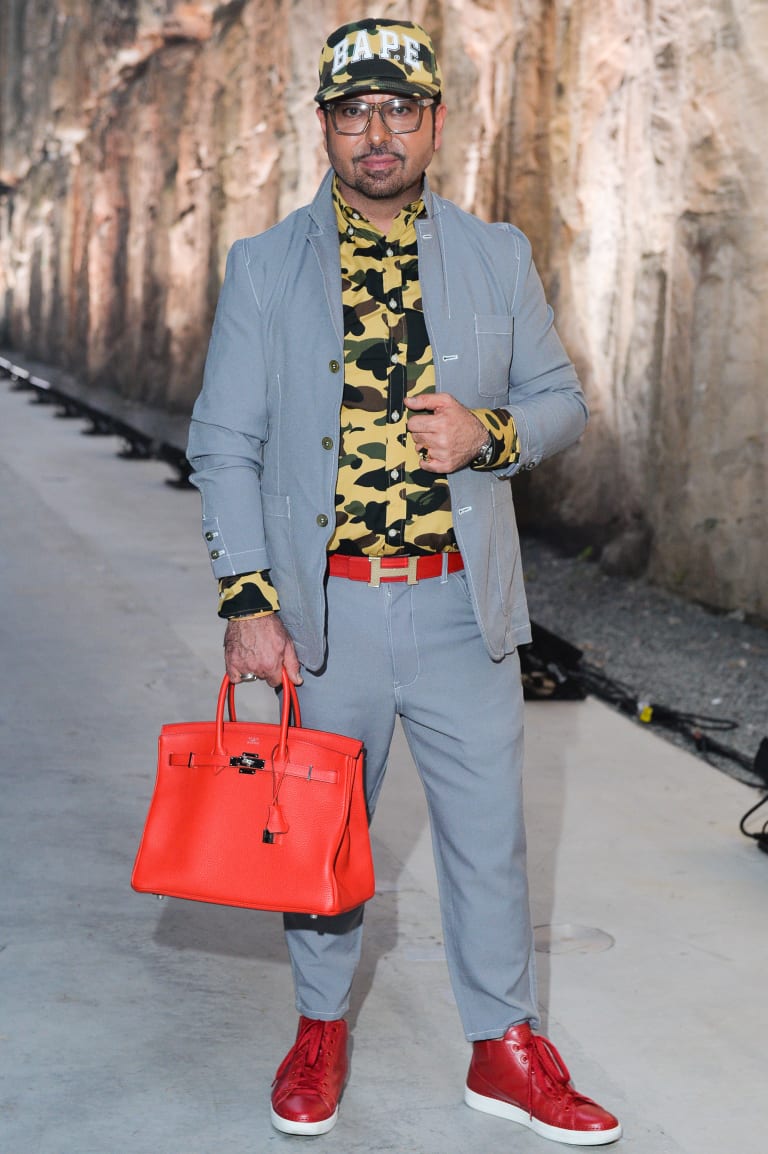 Won't go changin': Napoleon Perdis.
Self-made make-up millionaire Perdis spoke exclusively to PS from the Greek Islands following Tuesday's Herald report revealing his former right-hand man and he were at loggerheads in the Federal Court.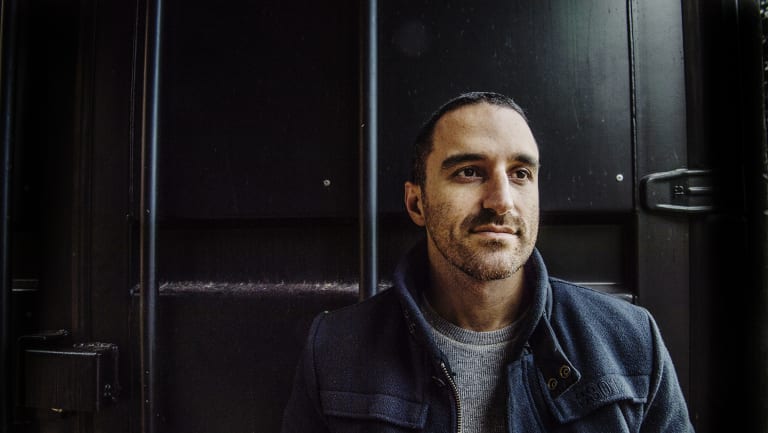 Giovanni Rosiello is suing his former friend and employer, Napleon Perdis.
Giovanni (John) Rosiello, who had been general manager and was paid $245,000 a year at Napoleon Perdis Cosmetics, is suing his former employer for nearly $100,000 in allegedly unpaid bonuses and other outstanding contractual payments.
Rosiello also claims in the court documents that he was bullied and that Napoleon allegedly demanded he undertake personal errands, from making sure his Sydney home was in order for his regular journeys home from Europe, to "artificially inflating" his daughters' social media followers.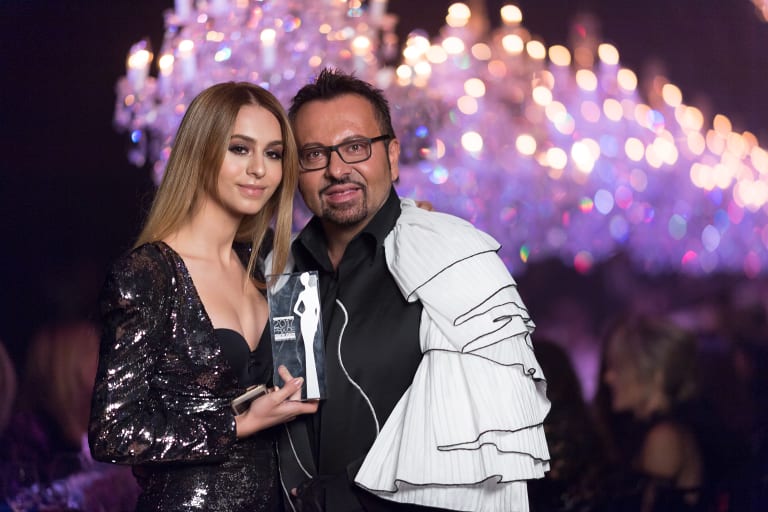 Lianna Perdis and her father, Napoleon Perdis, in Sydney last August.
While Perdis said he was unable to comment specifically on the claims, he told PS: "It is very upsetting to have such a personal attack made against me. We treat our staff like family, they are incredibly loyal to us. This is from someone who we nurtured for 15 years, my parents treated him like a son, he was family.
"But I can assure you we are looking forward to filing our defence and having our day in court as we have complete faith in the legal process. You know, everyone has an opinion of me, about what I wear, what I say or how I behave, but I make no apologies for that … I see this as a very personal attack, but I am never going to shy away from being me."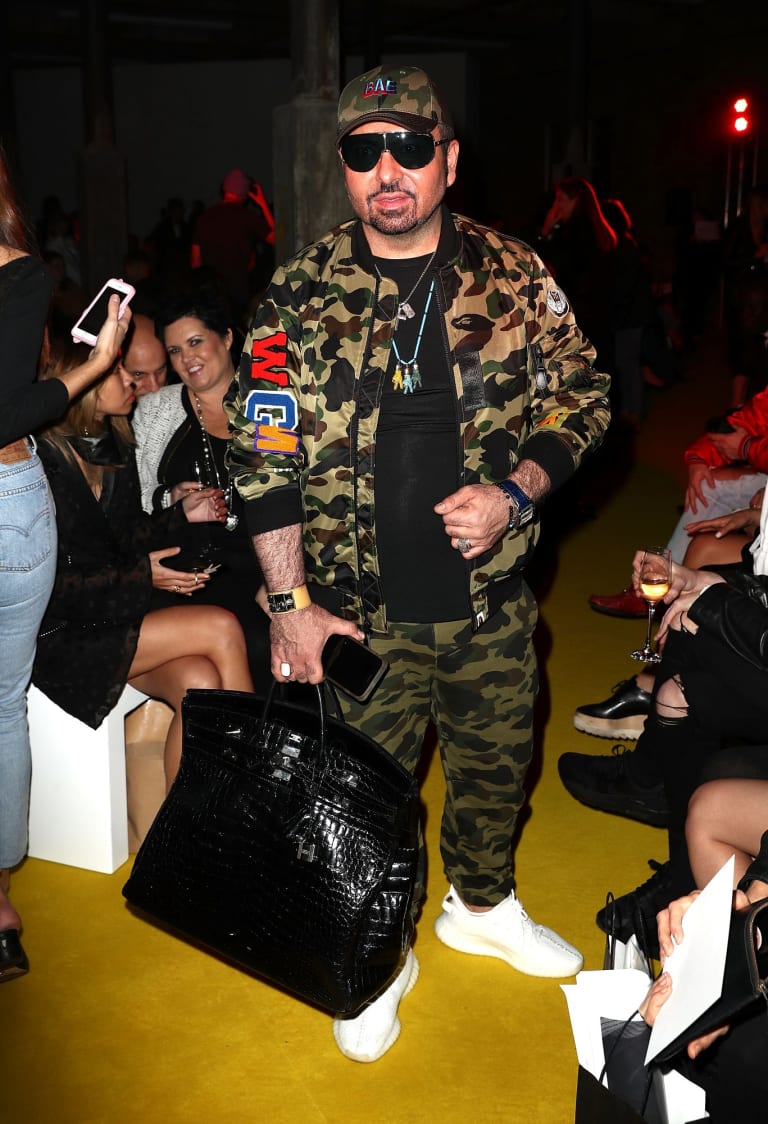 Perdis and his unique sense of style in 2017.
Perdis, who launched his products into Myer by arriving at the Melbourne department store driving an army tank, his wife Soula Marie and their four daughters, including eldest daughter Lianna, are due back in Australia in August, when Perdis launches 90 products under his brand into the Priceline chain.
"We had to make changes in our business, but that is what all businesses do constantly. We go to where the customers are, and Priceline is a very big deal in Australia. I'm not a snob about how we market our brands … our most loyal customers are out in the suburbs and country towns too, we would be nothing without our customers," he said.
Lianna, who is attending university in Sydney, has been groomed by her parents as a rising star of their empire, along with her younger sisters, triplets Angelene, Alexia and Athina.
Napoleon argued it was common knowledge within the world of social media marketing that followers were bought, and that "everyone's doing it". But Lianna, who has nearly 73,000 followers on Instagram, was "genuinely popular with our market, she resonates with young women, those 'bots' are part of the business, everyone's got them, but her appeal is legitimate and it shows in our bottom line".
As for reports that the Perdis empire was not profitable, with the most recent financial accounts available for Napoleon Perdis Cosmetics Pty Ltd showing the company made losses in both the 2014 and 2015 financial years, Perdis said they were "fake news".
Having previously spoken to PS about withdrawing from the huge American market so he could focus on more profitable territories elsewhere, Perdis said: "I mean 2015 and 2016? We are in 2018. Amongst other things, opening with 300 new retail outlets with Priceline, 90 new product lines with minimum order quantities of over 10k each … And we have more big plans, including re-entry to the USA, our business is adapting and growing."
COURT COMES TO DIVIDED PARTY
Three years after David Grant succumbed to brain cancer, a judge has ruled on a dispute over the late Sydney party king's $4.4 million estate.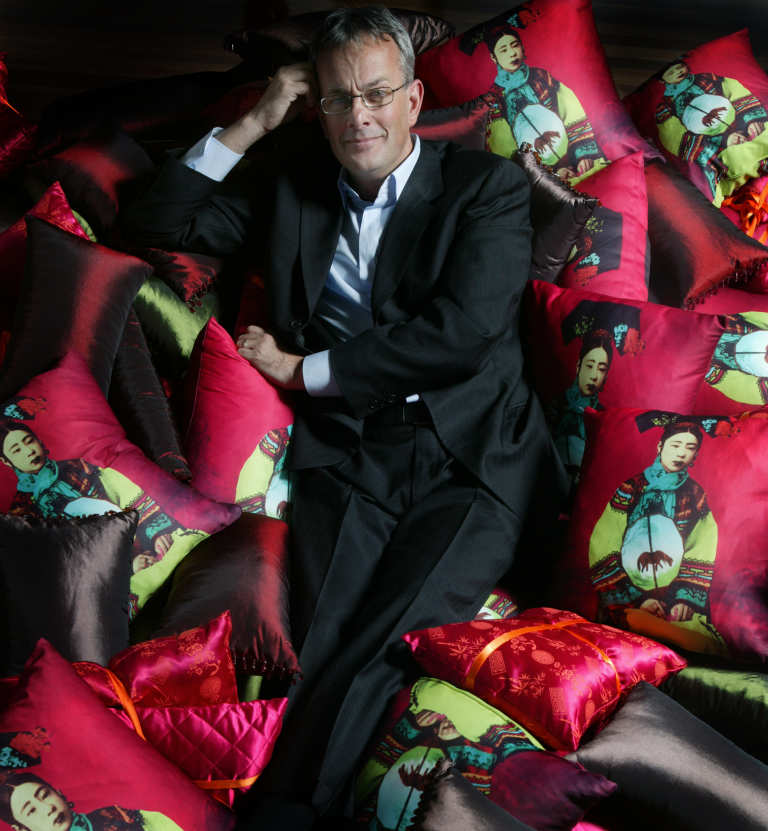 The late Sydney events pioneer David Grant, who died in 2015 of brain cancer, aged 55.
And with legal costs mounting to an estimated $500,000 and the public airing of much delicate family "laundry", it is unclear who the true victor is.
Legal action was launched in 2016 on behalf of one of Grant's two stepsons as well as his twin sons from his first marriage, while his second wife, Katerina, who was widowed three months after marrying Grant in 2015, also launched litigation over the estate.
Justice Geoff Lindsay has ruled in the Supreme Court that stepson Max Grant will receive $750,000, his other stepson Zig, who did not ask for anything and was estranged from Grant, will not receive anything, while his twins Jack and Lewis will receive almost $1 million.
Katerina is to receive about $2.4 million. But if she is to continue to live in the McMahons Point property, which comprises the vast majority of the estate, as her family home she will have to service a bank debt of about $900,000 and make arrangements for Jack and Lewis Grant to be paid their due.
At the time of his death, Grant was described as Australia's "greatest event producer and quite possibly the best the world has seen", according to his obituary.
Having grown up in Killarney Heights on Sydney's northern beaches, in a family of ordinary means, his work took him into the world of kings, queens, presidents and billionaires.
He produced nine of the famous Cointreau Balls throughout their 11-year run and burnt down a Port Douglas sugarcane field for the Fields of Fire party.
He turned scantily clad models into human lampshades and was the first to illuminate an Australian city when he lit nine buildings blue – including the Opera House, Harbour Bridge and Centrepoint Tower – for a perfume launch in 1990.
He was the first known person to put dodgem cars in a ballroom; he created a white water-rafting track for an underwater-themed party in a six-storey car park. He was the first to have a party on a floating pontoon, in a sewer, on a beach and in a jail.
RUBBING SHOULDERS AT THE HELPMANNS
The annual Helpmann Awards honouring the worlds of Australian theatre and live performance will be held over two nights this year, with the first evening set to happen on Sunday at Sydney Town Hall.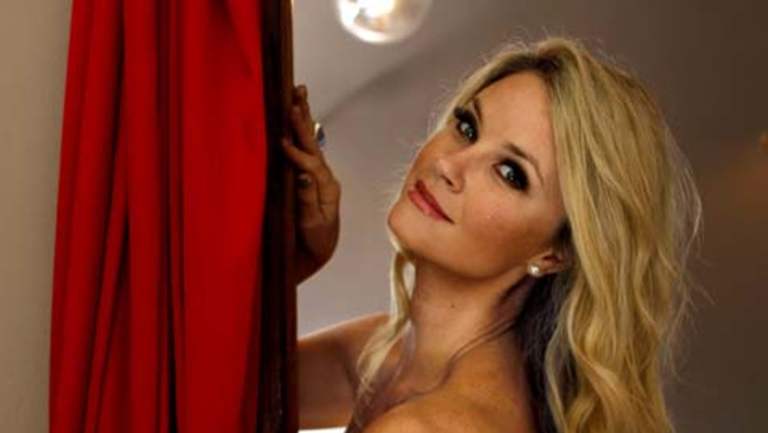 Chrstie Whelan Browne is nominated at Sunday night's Helpmann Awards for her supporting role in Muriel's Wedding.
It promises to be an interesting evening.
Christie Whelan Browne is up for best supporting actor for her role in the stage show of Muriel's Wedding. But also due at the Town Hall that evening is Helpmann Awards musical director Vanessa Scammell, the partner of actor Craig McLachlan, who has launched defamation action against PS's publisher, Fairfax Media, the ABC and Whelan Browne after her allegations of sexual harassment against him during their time together on The Rocky Horror Musical were published this year.
JOY TO TRIUMPH OVER STICKY SITUATION
The worlds of Sydney newspapers (once unkindly described to PS as showbiz for ugly people), television and big money will converge in Oxfordshire this weekend for the wedding of Australian Financial Review editor-in-chief Michael Stutchbury and television business commentator Ticky Fullerton, who ranks as one of the few more watchable personalities among the endless parade of crackpots appearing on Sky News these days.
Ticky Fullerton set to marry Michael Stutchberry in Oxfordshire.
Billed as the "Ticky and Stutch wedding" – though PS prefers the portmanteau "Sticky" – it will be held on Saturday in a "very old church" in a village in Oxfordshire next to where Fullerton's father lived with her late mother.
Sydney multimillionaire Mark Carnegie is due to speak at the reception about the bride and groom. He's an old pal of Fullerton's from their Oxford University days. However PS has learned another "old buddy", Boris Johnson, who was rumoured to be on the guest list, will sadly not be attending.
Stutchbury's sons Alex and Harry (president of the NSW Young Liberals who recently called for the privatisation of the ABC) will no doubt adhere to the wedding party dress code: morning suits.
SNEAK PEEK AT PRIVATE ART COLLECTIONS
All the action of September's Sydney Contemporary Art Fair will not be taking place at Redfern's Carriageworks. On Wednesday night Sydney art collectors Peter Wilson (pictured), the chair of Playwriting Australia, and his partner, James Emmett, the chair of the National Australian Visual Arts Association, opened their extraordinary Woolloomooloo warehouse for the VIP launch of the popular fair, their five-level home purpose-built as a private gallery to showcase their collection.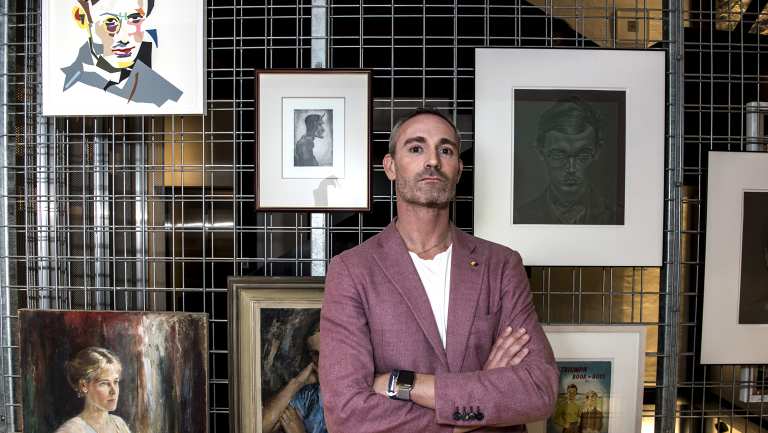 Peter Wilson and just some of his extraordinary art collection in Woolloomooloo.
The home is expected to be included in a series of tours of private Sydney art collections that will become a major part of this year's fair, promising a rare peek inside some of this city's most extensive but rarely seen art collections held in private hands.
Source: Read Full Article