Rachel Hollis' Scandals Explained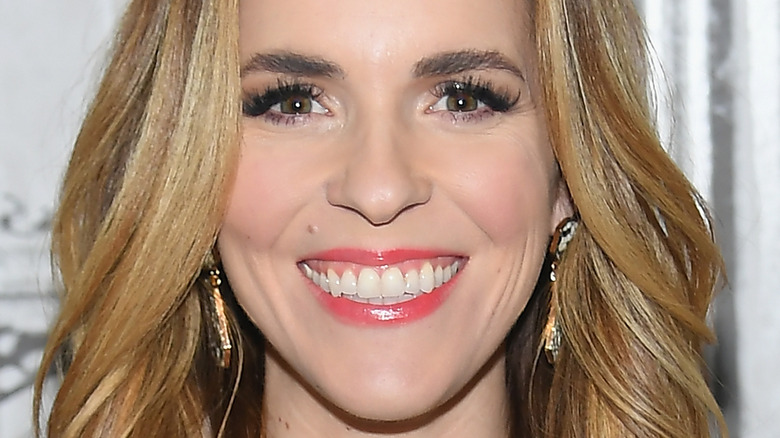 The downfall of motivational speaker Rachel Hollis was inevitable; her perfectly curated life that often came accompanied by a stream of cliched inspirational quotes created a persona that seemed almost unbelievable. And while constructing a fake reality hardly seems remarkable on social media, Hollis' brand as a self-reliant #girlboss found itself in her numerous self-help books, a podcast and conferences – all preaching the message: "You, and only you, are ultimately responsible for how happy you are" (via Washington Post).
However, the toxic positivity in her rhetoric of "giving women the tools to change their lives"(via Instagram) was just a few controversies away from being refuted, as Hollis' ignorance of her privilege as a white, rich woman couldn't be ignored in 2021. The New York Times best-selling author of "Girl, Wash Your Face" posted a (now deleted) Instagram video that may have been the last straw for many of her fans.
Rachel compared herself to Harriet Tubman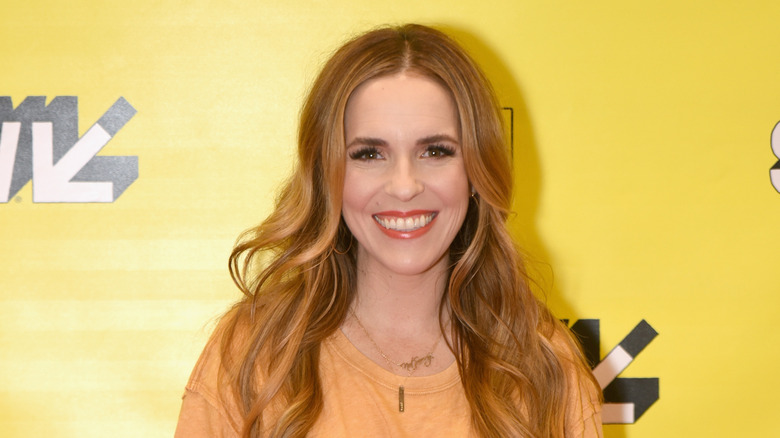 In the video shared to Instagram, Rachel Hollis responded to a commenter who found her "unrelatable" after she mentioned having housekeeper "come twice a week to clean my toilets" and the influencer did not take it too well. 
"Someone commented and said 'You are privileged AF.' And I was like, 'You're right, I'm super freaking privileged. But also, I worked my ass off to have the money – to have someone come twice a week and clean my toilets,'" she said in the clip. Followers watched as she approached the hole she wouldn't stop digging herself into, adding, "What is it about me that made you think I wanna be relatable?" It could be the fact that all of her books try to relate to her audience with cutesy anecdotes and revelations about herself (via Time).
"No sis, literally everything I do in my life is to live a life most people can't relate to. Most people won't work this hard. Most people won't get up at 4 a.m. Most people won't fail publicly again and again just to reach the top of the mountain," she continued, finally coming to the conclusion, "Literally every woman I admire in history was unrelatable. If my life is relatable to most people, I'm doing it wrong."
While the video was already tone-deaf, ignoring structural and racial privileges that helped her career, Hollis' caption rubbed salt to the wound: "Harriet Tubman, [Ruth Bader Ginsburg], Marie Curie, Oprah Winfrey, Amelia Earhart, Frida [Kahlo], Malala Yousafzai, Wu Zetian… all Unrelatable AF. Happy Women's History Month!"
Rachel lost 100,000 followers after the video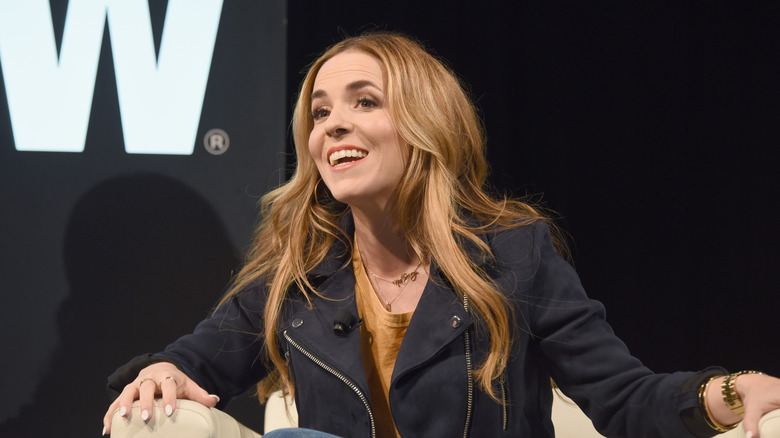 Needless to say, the author of "Girl, Stop Apologizing" isn't great with apologies. Rachel Hollis blamed her team in her first apology (that has again, been deleted) – "I listened to my team instead of my gut." Her second apology resembled the carefully PR vetted "notes apologies," and was slightly less narcissistic as social media user suggested. However, it did not stop the backlash.
Louiza Doran, an anti-racism educator called Hollis out for diminishing her housekeeper's work to "cleans the toilet" as "the most disgusting capitalistic, privileged flex that was so quick, but it said so much about how she as a human being views the power dynamic and the social hierarchy," on her Instagram Live. It wasn't a widely contested view as Twitter agreed vehemently, leading to the unrelatable girl boss losing 100,000 followers in the aftermath (via The New York Times).
But like Hollis likes to remind people, she has failed publicly many times, "again and again just to reach the top of the mountain."
Rachel profited off her marriage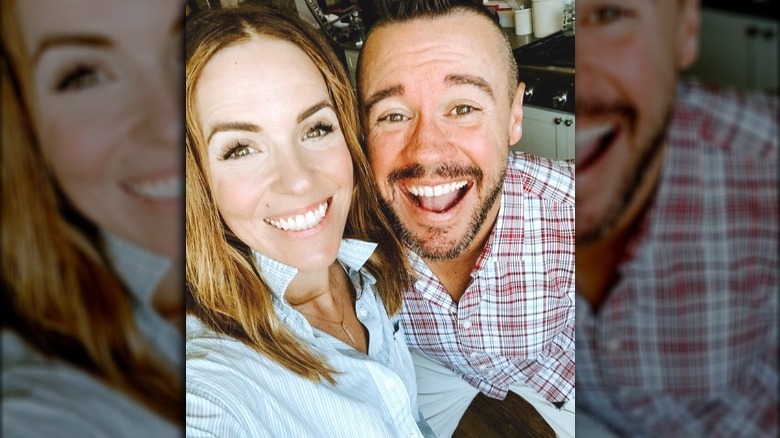 Rachel Hollis is no stranger to being cancelled or having to release apologies – no matter how unreceived they are. However, the self-help author managed to stay on top of The New York Times bestseller list for 46 weeks, despite many of her ventures being blatantly problematic. 
She's been accused of plagiarizing inspirational quotes, including a line from Maya Angelou's poem "Still I Rise" (via BuzzFeed), which she again blamed her team. Her "Rise Together" couples conference was a culmination of the hundreds of happy Instagram posts Hollis posted with her husband, Dave. The conference for women and couples marketed her and her husband as relationship pros, offering "some tangible advice for improving their relationship." Attendees paid $1,800 to hear from them and possibly save their marriages, only to find Rachel and Dave divorcing two years after. Ironically, she denounced pseudo happy couples in a 2019 leadership conference (via YouTube).
Hollis entered the realm of self-help and entrepreneurial feminism when it was still cool, and filled a gap for women who couldn't identify with liberal feminism (via Washington Post). However, the impending end of #Girlboss and corporate feminism (via The Atlantic) calls for Hollis to revamp her brand. If only she took her own advice: girl, wash your face.
Source: Read Full Article