Sarah Jessica Parker's Twin Daughters Made a Rare Red Carpet Appearance Last Night!
Important life update: Hocus Pocus 2 is coming out in time for you to sit around the house and surround yourselves with pumpkins this weekend, and Sarah Jessica Parker just hit up the premiere with her family!
Sarah was joined by her twin girls, Tabitha Hodge and Marion Loretta Elwell, at the New York City premiere of Hocus Pocus 2 on Tuesday night, along with her husband Matthew Broderick (FYI, their 19-year-old son James Wilkie didn't make an appearance).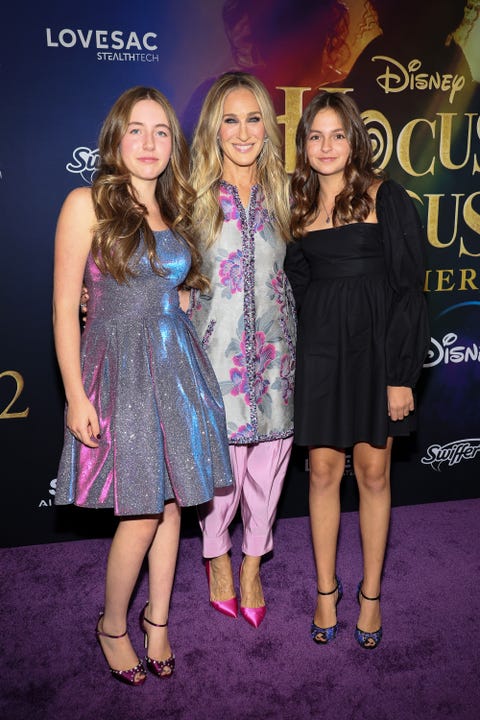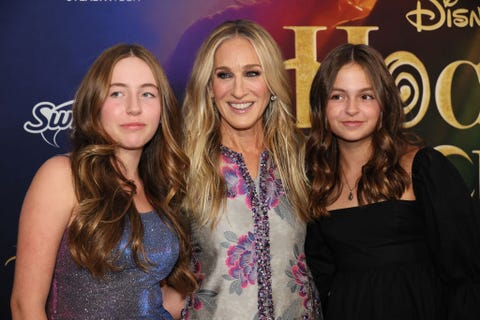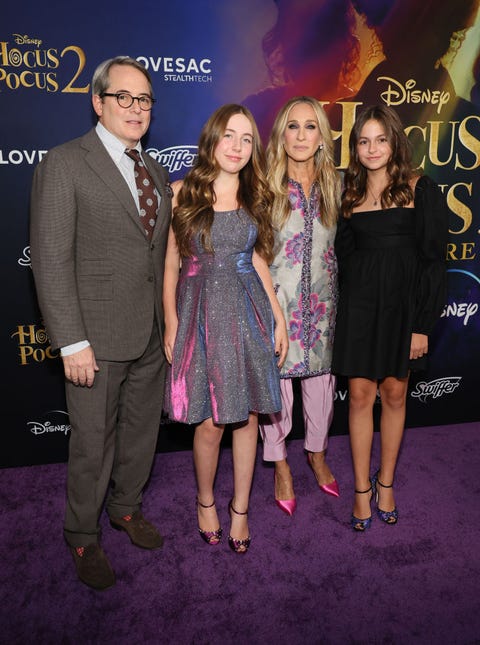 They truly look just like their mom—especially in those SJP collection shoes: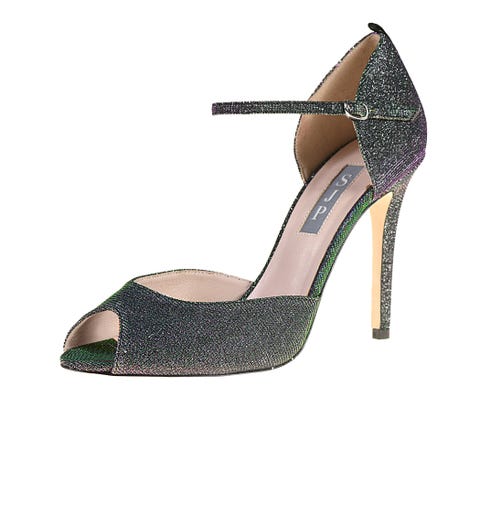 Sarah is pretty private about her kids for the most part, though last year she celebrated them going back to school with a cute Instagram post that said "In the span of 7 days. One crosses the threshold into his freshman year of college. The other 2 into 7th grade. The house is different. We are different. They need us more. And far less. So many know. Gutted at the time passed. Passing. Exhilarated by the possibilities that await them. The love. The love. The love."
https://www.instagram.com/p/CTm-xUwlIKx/?utm_source=ig_embed&utm_campaign=loading
A post shared by SJP (@sarahjessicaparker)
Cuuuute. And side note before we go: if you're inevitably wondering whether or not we'll get a Hocus Pocus 3, Sarah told Entertainment Weekly that she'd be down: "Kathy had a good idea that the third one should be animated. That would be cool and a smart idea. It's fun, funny, and could be interesting and innovative, like old-fashioned or new [animation]. Of course I'd be happy to have a conversation [for a third film], it just depends on what Kathy and Bette want!"
Source: Read Full Article