The Bachelor Season 26 Release Date, Cast, And Who Is Now The Host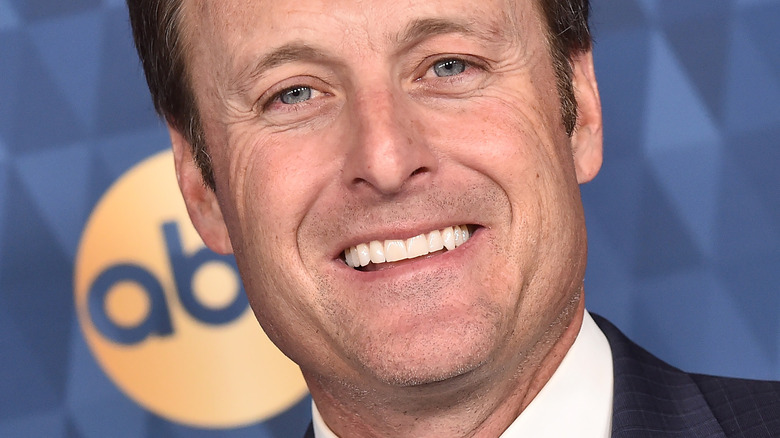 We're more than halfway through Katie Thurston's season of "The Bachelorette" and the 7th season of "Bachelor in Paradise" is set to premiere on August 16, according to Marie Claire. Directly following "BiP," fans will get another season of "The Bachelorette" this year with Michelle Young handing out the roses, as reported by Cosmopolitan. Once that's completed, the 26th season of "The Bachelor" will finally be up next. While there hasn't been any official announcements from ABC just yet, that hasn't stopped Bachelor Nation from speculating on what's to come. 
Things will definitely be different when the new season premieres on ABC. After some controversy, Chris Harrison stepped down from "The Bachelor" franchise for good in June 2021, according to Deadline. Harrison has hosted the show since Season 1, so Season 26 will be the first full season of "The Bachelor" without him to hand out date cards and remark on how it's the "most dramatic" season yet. 
Along with a new host, there have also been rumors that due to the COVID-19 pandemic pushing back production and back-to-back "Bachelorette" seasons, the premiere of Season 26 of "The Bachelor" will also be delayed. With so many rumors flying around, "Bachelor" fans just want to know what's true and what's not as to when the show will be coming back, who will be in the cast, and who is stepping into Harrison's shoes.
Season 26 most likely won't premiere until January 2022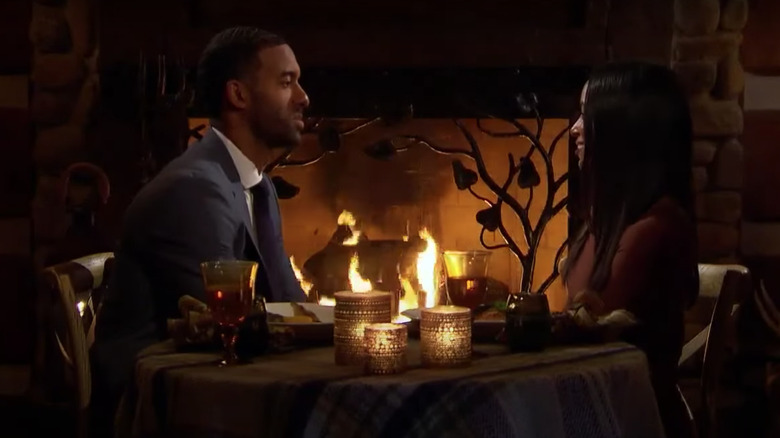 While there may not be a set date just yet of when "The Bachelor" will return, rumor has it that fans won't be getting a new season until 2022. According to Fansided, since Season 18 of the "The Bachelorette" will most likely be premiering in the fall after "Bachelor in Paradise" ends, that doesn't leave much room for "The Bachelor" to premiere in 2021. Matt James' season premiered in January of this year, so it's likely that whoever is up next will also be following the same schedule. 
When it was announced that Harrison was stepping down from the franchise, Variety reported that ABC was in no rush to find his replacement. They've got plenty of time, too, since it's reported that production on "The Bachelor" won't happen till the fall. This means a January 2022 release date is more likely with production so late in the year. That also means you can expect a lot of fall and wintery dates for the upcoming season when it happens.
There are a lot of bachelors to choose from for the upcoming Season 26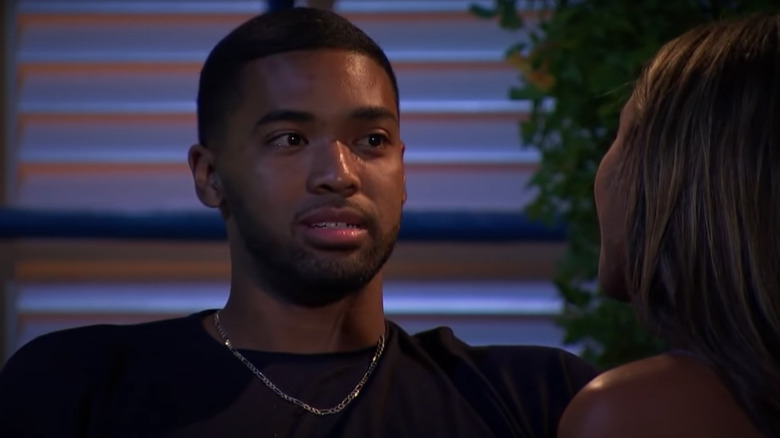 Since Season 25 of "The Bachelor" was a sort of wildcard casting with Matt James, there are plenty of men to choose from to lead Season 26. Typically, it's become tradition that the bachelor of the next season is picked from one of the top guys from the previous season of "The Bachelorette." However, the producers have definitely thrown some wrenches into the mix the past few years with Matt James and even Season 16's Clare Crawley. That means, they could really choose anyone from seasons past or from Katie's current season or Michelle's upcoming season. 
According to Showbiz Cheat Sheet, the producers like to pick "fan favorites" and have already thrown out two names from Tayshia Adams' cast of "The Bachelorette" — Ivan Hall and Ben Smith. It's already been announced that Ivan will be on the upcoming season of "Bachelor in Paradise," so if he does find love on the show, he won't a frontrunner to lead "The Bachelor" in 2022 (via Entertainment Weekly). 
You always want to pay attention to the final men in the current season of "The Bachelorette" as well. If you've been watching Katie's season, that could mean that *spoiler alert* Andrew, Justin, and Greg are in the running, according to Reality Steve. "Bachelor" fans know that Reality Steve is pretty good at predicting the show through rumors, and it's rumored that these three men make it to the final, but do not win. 
Fan-favorite Bachelor alumni are in the running to take over Harrison's hosting duties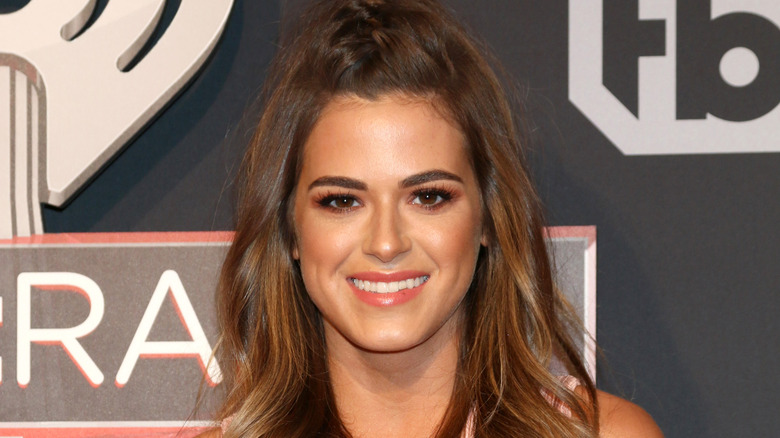 ABC has said that they're in no rush to find Harrison's replacement for the show. It's like contestants on the show, they want to find someone who is worthy of their final rose. According to Cosmopolitan, insiders have said that there isn't even a shortlist of candidates they're considering. They likely won't be hiring anyone too high-profile, though, considering this is a good chance for ABC to start saving some money. When Harrison left the franchise, he was making about $5 million a year. By getting someone with less of a resume, they won't have to spend so much on hosting fees. 
With Harrison out of the picture, the current season of "The Bachelorette" has had previous bachelorettes Tayshia Adams and Kaitlyn Bristowe step in to help host. The upcoming "Bachelor in Paradise" will also have a string of celebrity guest hosts like David Spade, Lance Bass, Tituss Burgess, and Lil Jon, according to Distractify. When Harrison stepped down during Matt James' season of "The Bachelor," they had Emmanuel Acho host the "After The Final Rose" special, according to Screen Rant. It's possible that any of these guest hosts could take the permanent position. Screen Rant also speculates that other beloved "Bachelor" alumni who could take over include JoJo Fletcher, Wells Adams, and Rachel Lindsay. All have that fan-favorite factor that would make them amazing replacements.
Source: Read Full Article