The One Regret Marisa Tomei Has About Her Career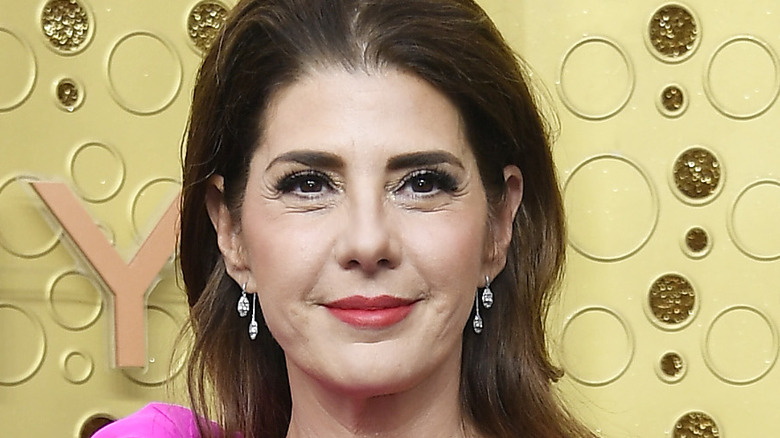 Depending on your age bracket, you may know Marisa Tomei best as the dramatic actress from the likes of "The Wrestler," the comedic breakout from "My Cousin Vinny," or even the latest iteration of Peter Parker's guardian Aunt May, in the modern "Spider-Man" films featuring Tom Holland as the friendly neighborhood web-slinger (via IMDb). Tomei boasts a varied and well-respected back catalogue from soaps to movies and everything in between. 
Still, despite the New York native's demonstrable success, Tomei has spoken openly about her issues with her career path, including how she's been frequently nominated for awards, including at the Oscars, as a supporting star rather than a fully-fledged leading lady.
Speaking to The Guardian in 2017, the former soap star quipped, "I'm a leading actress caught in a supporting actress vortex." Aside from feeling like she hasn't been gifted the spotlight often enough, there's another reason Tomei feels dissatisfied with her impressive trajectory.
Marisa is worried about being pigeonholed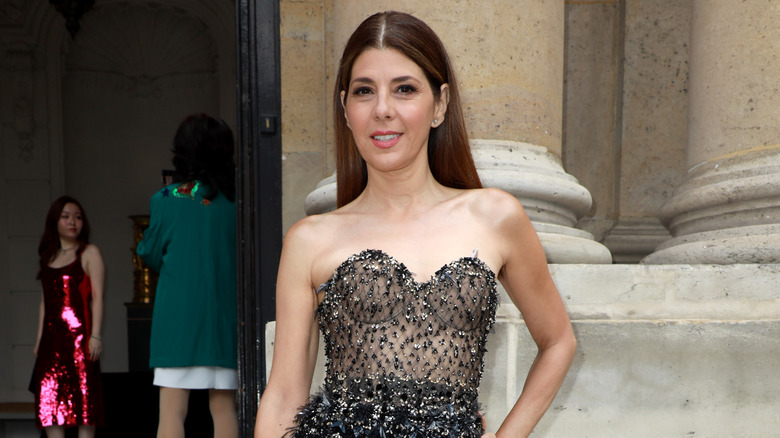 While discussing her role in the Judd Apatow dramedy, "The King of Staten Island," in which she plays Pete Davidson's onscreen mother, with Collider, actress Marisa Tomei admitted she wishes mom roles weren't all she gets offered nowadays.
"I really regret starting down this road and I really regret starting to do that," the esteemed actress admitted. Tomei revealed she was coerced into changing focus, acknowledging she now feels hemmed in as a result. The "Spider-Man: Homecoming" star explained, "I think every actor and actress has a lot of dimensions to them and if the scope of what is being written and being made is narrow, and you want to keep working, you do what you can." She added, "It was maybe not the right road, but you know, I do try to make the most of it."
On what roles she'd rather be tackling instead, Tomei suggested everything from the femme fatale to a love interest. As a Vogue profile notes with reverence, the Oscar nominee has made a career out of turning background characters into people who are inextricable from the main narrative. Tomei herself puts it thusly, "Usually you get a blueprint, particularly with female roles, and you fill it in. You fill it in as much as you can so that it's a full-dimensional person." 
Source: Read Full Article