The Real Reason Ben DeLaCreme Left RuPaul's Drag Race All Stars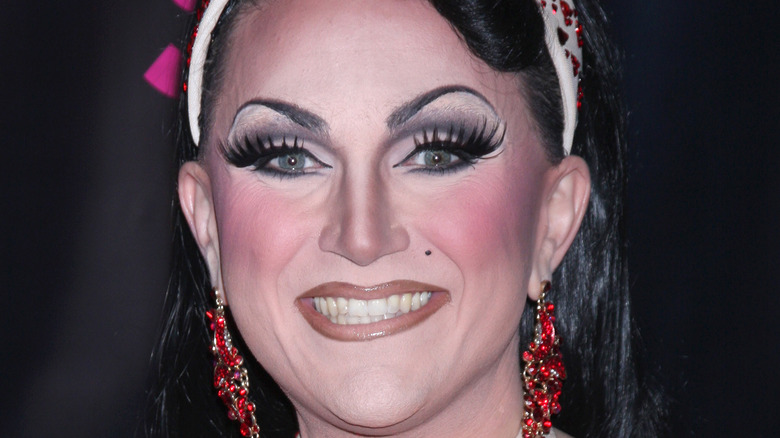 "RuPaul's Drag Race" is known for its sickening runway looks, hilarious weekly challenges, A-list guest stars, and, last but certainly not least, the Werk Room drama. As reported by Bustle, one of the most dramatic moments in the show's "herstory" was the shocking departure of fan-favorite Ben DeLaCreme, who decided to quit "RuPaul's Drag Race All Stars" back in 2018. 
At the time of her departure, DeLaCreme was the series frontrunner, making her decision to send herself home on the runway all the more surprising. But, what's the real reason Ben DeLaCreme left "RuPaul's Drag Race All Stars"? 
During an interview with Bustle, DeLaCreme revealed that she "was in conflict the entire time" of her "All Stars" stint. "I love drag, I love this competition, I love getting to do this work, but I have never made any secret about the fact that I don't like the format of having to eliminate other girls," she explained. 
Why did Ben DeLaCreme quit the show?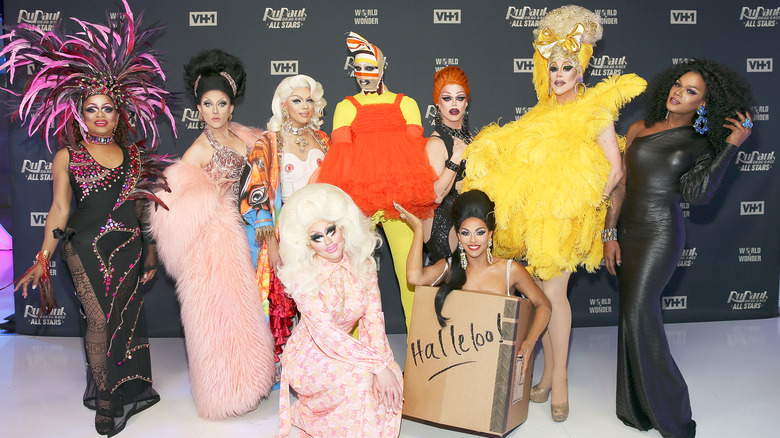 During an appearance on the popular web series "Hey Qween," hosted by Jonny McGovern, DeLaCreme shed more light on her decision to eliminate herself after a record-breaking stint on the hit reality-competition show, with an impressive five challenge wins to her name (via Gay Times). 
Speaking to McGovern, DeLaCreme revealed that she already "felt like a winner" at the time of filming, adding, "I kind of left because I was over the produced drama … That is an exhausting production to be a part of." 
Further expanding on her mindset at the time with Bustle, DeLaCreme revealed, "I felt a sense of accomplishment and a sense of success, and that's what I went there to get … You want the crown because it equals success. It equals validation. That's wonderful, and I just realized, 'Oh, I'm in a rare position where I have that feeling without the crown.'"
When asked if she believes she would have gone on to win "RuPaul's Drag Race All Stars" Season 3 had she not sent herself home, DeLaCreme added, "Yeah, I think I definitely could have taken home the crown, if I had chosen to stay."
Source: Read Full Article