Trisha Yearwood's 'Super Yummy' Honey Carrot Cake: 'It's Got All the Good Veggies'
TL;DR:
Trisha Yearwood's Honey Carrot Cake loaf is easy to make.
The 'Trisha's Southern Kitchen' host flavors it with various spices, carrots, pecans, and shredded coconut.
Yearwood drizzles a cream cheese glaze over the top.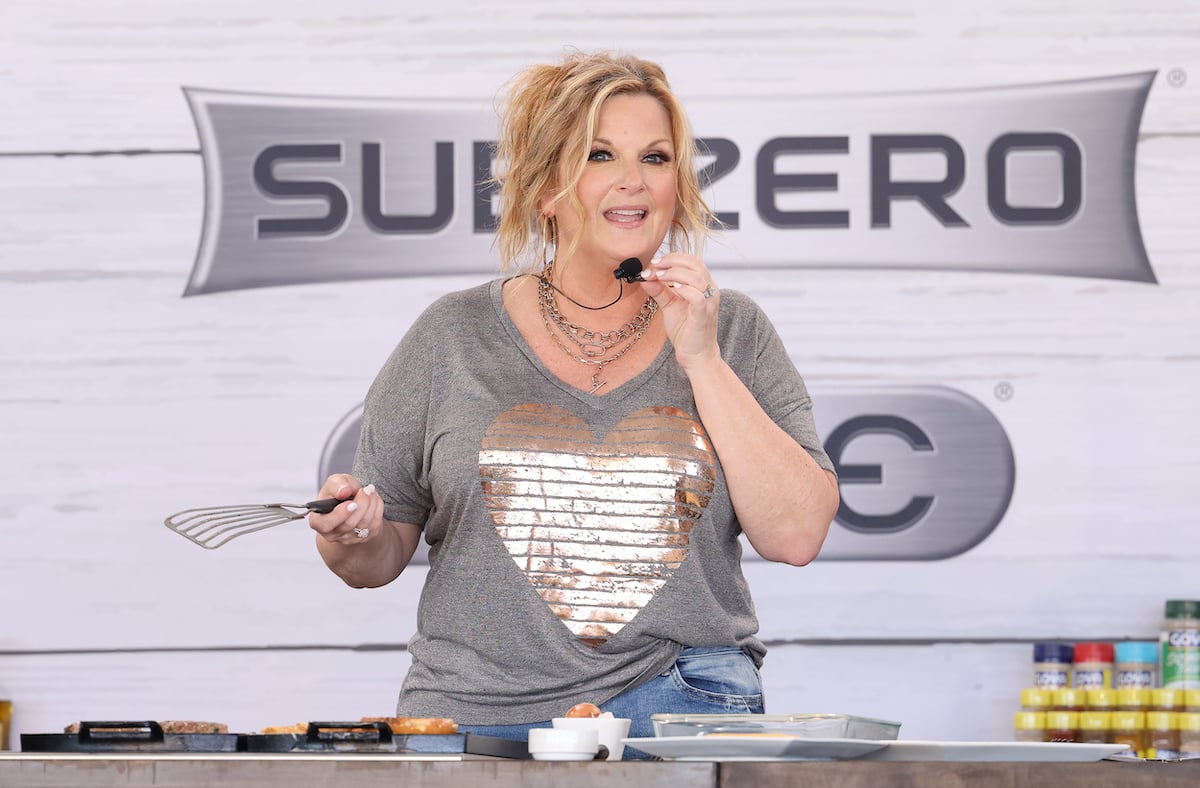 Trisha Yearwood's Honey Carrot Cake is an easy-to-make variation on the original. Formally a cake, the Food Network star puts the batter in loaf pans. Yearwood's cake recipe has all of the hallmarks of the original — carrots, nuts, and creamy topping — with a few twists.
Trisha Yearwood's Honey Carrot Cake loaf
The name says it all. Yearwood's Honey Carrot Cake loaf is just that. The Grammy winner makes a carrot cake and sweetens it with honey rather than sugar.
According to her recipe (Food Network has the details), it's easy to make. It takes 25 to prep and the directions aren't unlike any typical cake recipe. Yearwood's Honey Carrot Cake loaf requires prepping the dry and wet ingredients separately before combining them to form the batter.
As for the ingredients, they include standard cake ingredients such as all-purpose flour, eggs, baking powder, vanilla extract, and salt. A few of the more unique ingredients that might require a trip to the grocery store for some are whole wheat flour, shredded coconut, nutmeg (Yearwood uses freshly grated), and applesauce. 
Like traditional carrot cakes, Yearwood's Honey Carrot Cake loaf gets topped with something creamy. Instead of the typical cream cheese frosting that adorns many carrot cakes, Yearwood's carrot cake loaf is drizzled with a cream cheese glaze.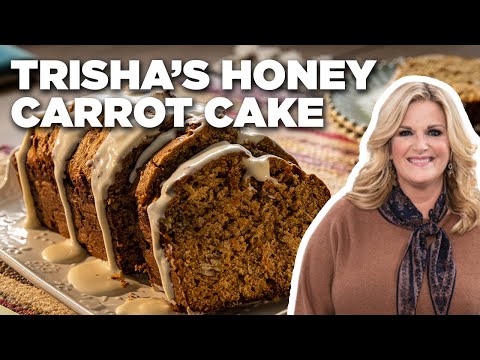 Yearwood's recipe has 2 twists
The cooking show host makes her Honey Carrot Cake her own with a few ingredients. Yearwood uses a mix of all-purpose and whole wheat flour in the batter. She explained why on her Food Network show, Trisha's Southern Kitchen, which she films in Nashville, Tennessee, at the home she shares with her husband and fellow country music star, Garth Brooks.
"If we used all whole wheat flour we'd probably have a really dense cake," she said. "This carrot cake is dense enough but this will give us just that little bit of extra that we want."
Then, of course, there's the honey that gives the carrot cake its name. Yearwood uses it to sweeten the batter instead of sugar. "Where you would normally add sugar, we're adding a different form of sugar which is honey," she said before adding that it's "going to be super yummy." 
Later, the "She's In Love With The Boy" singer compared it to zucchini bread. "t's got all the good veggies in it but it's sweet, it's desserty," she said.
The Food Network star tops the Honey Carrot Cake with a cream cheese glaze
Yearwood's cream cheese glaze is similar to cream cheese frosting. The steps are essentially the same with one notable difference. "If you didn't add any milk this would really just be frosting," she said as she combined powdered sugar, cream cheese, vanilla extract, and butter in a standing mixer.
"We want the glaze to be thick but pourable," she said, noting that it's important not to "add too much at once because it can get way too thin way too fast."
Source: Read Full Article