Whatever Happened To The Cast Of Lizzie McGuire?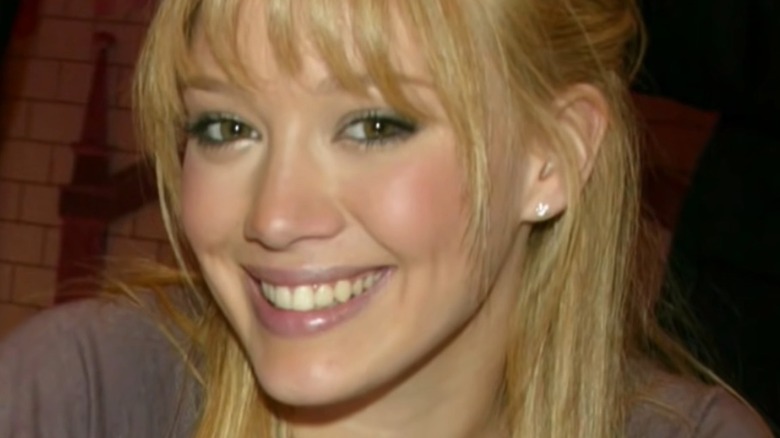 In many ways, the early 2000s was the golden age of the Disney Channel — with shows like "That's So Raven," "Kim Possible," and "Hannah Montana" — but, of all the classic Disney Channel shows, few were quite as iconic as "Lizzie McGuire." "Lizzie McGuire" starred Hilary Duff as Lizzie, a clumsy, relatable middle schooler. The show also featured her friends, Gordo and Miranda, her parents, Jo and Sam, and her annoying little brother, Matt.
The show ran for just two seasons between 2001 and 2004, but it still made a huge impact. It led to "The Lizzie McGuire Movie" in 2003, and, in 2020, a reboot of the show was even planned, although it was later canceled (via Deadline). It would have been pretty great to see the memorable cast of "Lizzie McGuire" reunite after all these years. In fact, you're probably wondering — whatever happened to the stars of the show? Well, we've got the answers for you. Here's what's happened to the cast of "Lizzie McGuire."
Hilary Duff, who played Lizzie McGuire, is still a well-known star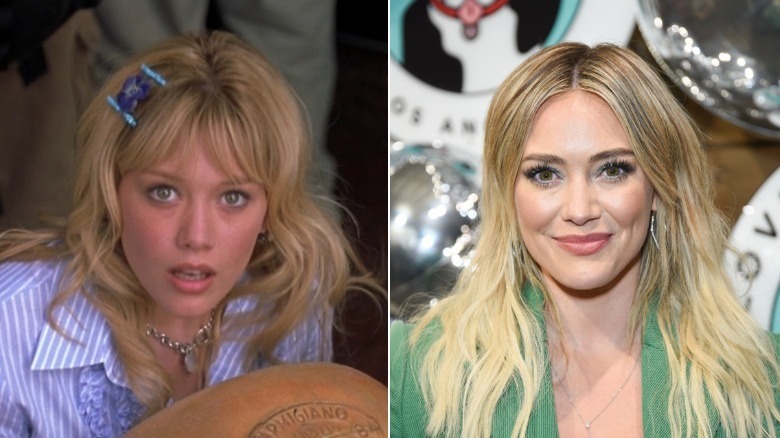 Hilary Duff shot to fame after playing the adorable Lizzie McGuire on the Disney Channel. If you grew up in the 2000s, you probably remember her from her series of teen movies that followed the show, such as "Cadet Kelly," "Raise Your Voice," and "A Cinderella Story" (via IMDb). She also released several pop albums around the same time (via Billboard).
While many people may have expected Duff's career to fizzle out after her years as a teen sensation, the actress managed to orchestrate a delicate pivot into more adult comedy roles. After a guest role on "Gossip Girl," Duff appeared in "She Wants Me" and "Community," before landing what was arguably her second career-defining role as book editor Kelsey Peters in the TV Land show "Younger" before the series' cancelation in 2021. As the star said in an interview, "I love my character, and totally relate to her. … Kelsey's a very different character. She's an adult, she's grown up, she does what she wants." In 2021, Duff was cast as the lead in a spin-off of "How I Met Your Mother" called "How I Met Your Father" (via Entertainment Weekly). And that's not all — she also has a beautiful, growing family (via Instagram)!
Lalaine, who played Lizzie McGuire's Miranda, is acting at a slower pace these days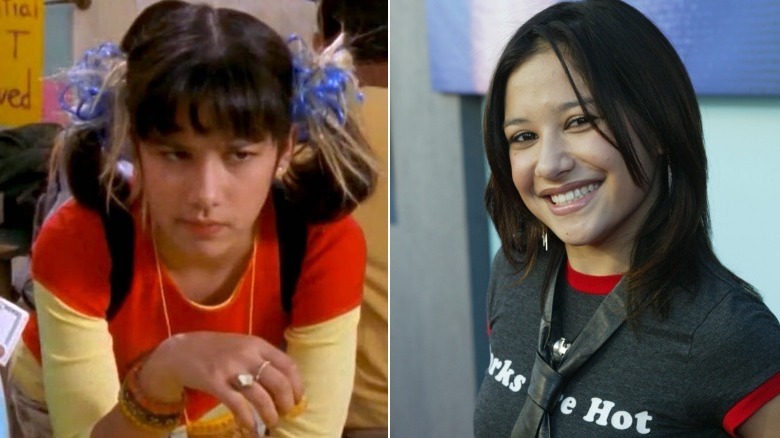 Lalaine played Lizzie's BFF Miranda Sanchez in "Lizzie McGuire." After "Lizzie McGuire" ended, the actress continued to act. Her biggest roles included playing a cameo called "Gossipy Girl" in "Easy A" and playing various characters in her own YouTube comedy series called "Off the Clock." In 2007, Lalaine almost starred in a "Lizzie McGuire" spin-off called "What's Stevie Thinking?" that would have focused on Miranda's younger sister, according to Seventeen.
In 2015, Lalaine spoke to HuffPost about what she'd been up to since her "Lizzie McGuire" days. "I'm just more on the relaxed side of things," she said. "I hold a job down to pay the bills, and I've been doing all these random little projects." She went on to explain that she prefers this slower pace after the fast pace of being a Disney child star. "It was just go, go, go," she said.
It seems that this slower pace is suiting Lalaine well. In 2020, she starred in the film "Definition Please," and she also has a short film in post-production. Hopefully, the actress will continue to make projects at her own pace in the years to come.
Adam Lamberg, who played Gordo on Lizzie McGuire, has left the acting world behind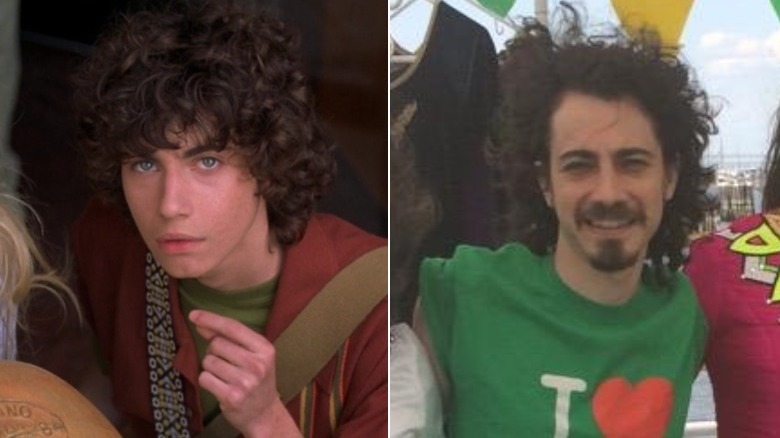 How can we forget Gordo, Lizzie's other BFF on "Lizzie McGuire," who harbored a secret crush on his friend? If you can't remember seeing the actor, Adam Lamberg, since his "Lizzie McGuire" days, there's a reason. Lamberg only appeared in two projects since the show. In 2005, he played Lionel in the comedy film "When Do We Eat?" And, in 2008, he starred in a film called "Beautiful Loser" (via IMDb). Since then, he's quit acting and moved onto other endeavors.
According to the actor's LinkedIn, Lamberg studied geography at UC Berkeley before pursuing an MPA at Baruch College in New York City. He then got a job as a developmental associate at the Irish Arts Center in New York. As of 2017, Lamberg appeared to still be working at the Irish Arts Center, based on their Twitter account. Of his current situation, Lamberg said in a Tumblr chat, "Life is fantastic, though I constantly have too much time on my hands and am constantly struggling to find intriguing and creative ways with which to fill it. Other than that, very little to complain about" (via Cosmopolitan). Sounds like Lamberg is pretty happy, even if he's no longer a star!
Jake Thomas, who played Matt on Lizzie McGuire, has branched out into photography and directing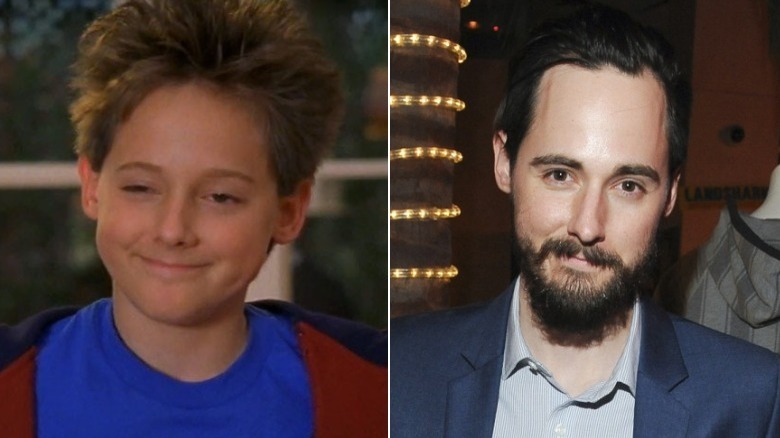 "Lizzie McGuire" would not have been complete without Matt, Lizzie's annoying younger brother, played by Jake Thomas. These days, Thomas is all grown up — he even has a suave moustache! He continued to act after his stint on "Lizzie McGuire," with roles in "Cory in the House," "Cold Case," "Lie to Me," "House M.D.," "CSI: Miami," and more. His biggest role, though, was probably in "Storytellers" alongside Joey Graceffa and Jessica Lu (via IMDb).
According to Thomas's website, he's also branched out into photography and directing. As he wrote in his bio, "My work behind the camera ranges from commercial entertainment photography and directing, to screenwriting for film and TV."
In 2019, Thomas spoke to Today about where his "Lizzie McGuire" character would be now. "Matt would either be in jail or like an internet billionaire. I feel like it's one or the other," he joked.
Hallie Todd, who played Jo, took an acting hiatus after "Lizzie McGuire"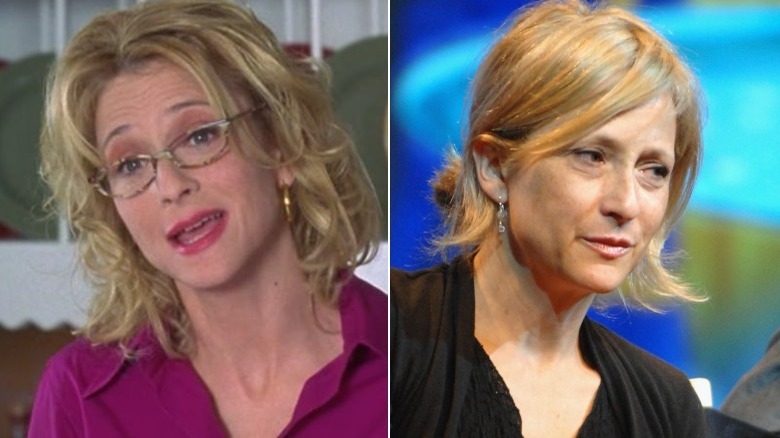 When Hallie Todd played Jo, Lizzie's mom on "Lizzie McGuire," the actress was already pretty recognizable. She had appeared in numerous TV shows throughout the '80s and '90s, including "Brothers," "Going Places, "Murder, She Wrote," and "Life with Roger." However, after starring in "Lizzie McGuire," the actress took a lengthy break. In fact, between 2005 and 2012, she didn't appear in anything. She does seem to be getting back into acting, however, with roles in several films including "The Last Champion" in 2020 (via IMDb).
As Todd explained to Screen Rant, she actually wrote "The Last Champion" with her husband, Glenn Withrow, who directed the film. In another interview, Todd said of her role, "Even though I'm not maybe the Jo McGuire nurturing kind of mom, the story of 'Last Champion' is very inspirational and it's a feel-good movie." Based on clips of her work in the film, she couldn't be more different from Jo! It's clear this actress has tons of range, so we're glad to see she's back at it.
Robert Carradine, who played Sam on Lizzie McGuire, is still a very busy actor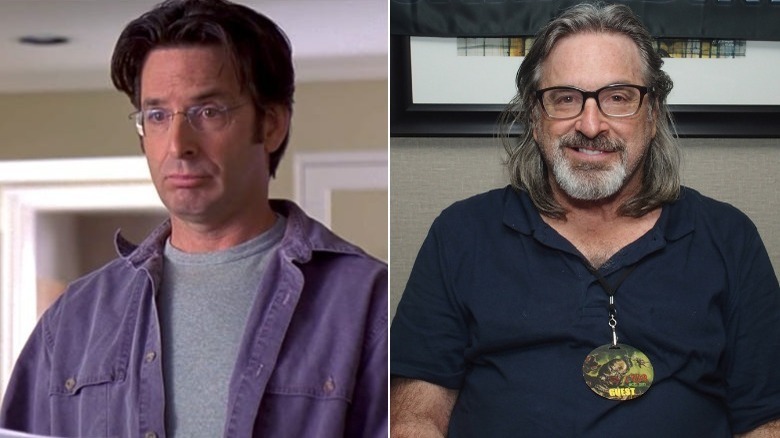 We all remember Lizzie McGuire's sweet dad, Sam, played by Robert Carradine. At the time of "Lizzie McGuire," Carradine was already a successful actor, having appeared in dozens of films and TV roles in the '70s, '80s, and '90s, including the "Revenge of the Nerds" franchise. By the looks of things, he's never really slowed down (via IMDb). He even became the host of the show "King of the Nerds."
In 2013, Carradine spoke to Popdose about his long career. Of his role in "Lizzie McGuire," he said, "I've had a few people come up to me and say, 'Our daughter can't believe that Lizzie McGuire's dad is hosting 'King of the Nerds!'"
It seems that Carradine was excited to reprise his role in the "Lizzie McGuire" reboot, which has since been canceled. As he told Vice after the show's cancelation, "Every single step of that trajectory had to be greenlit by somebody who's high up in the organization. So, you go to all that trouble and they decide at the last minute, out of the blue, that it needs to be more kid-friendly? I don't get that."
Ashlie Brillault, who played Kate on Lizzie McGuire, eventually became a lawyer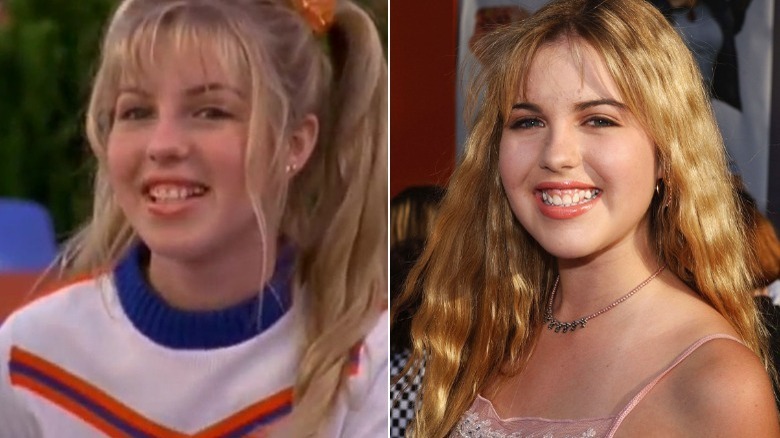 Every show needs a good villain, and for "Lizzie McGuire," it was mean girl Kate Sanders, played by Ashlie Brillault. Even though Brillault did an amazing job as the school bully, she only appeared in one other show, called "One on One." It seems that after her years as a child actress, she decided to pursue a different career path. According to her LinkedIn page, she studied political science at a community college, before completing a Bachelor's degree at California State University and a Doctor of Law at the University of Denver. She went on to become a partner at the Law Offices of David Givot, specializing in criminal defense. We're seriously impressed!
Brillault doesn't appear to have any active social media accounts, but in one Instagram post from 2016, she wrote, "It's been 15 years and Kate Sanders is still part of my heart." It seems like Brillault has definitely moved on from her "Lizzie McGuire" days, but still remembers them fondly.
Clayton Snyder, who played Ethan on Lizzie McGuire, is still acting and recently got married
Clayton Snyder played Ethan, the school hottie on "Lizzie McGuire," who Lizzie and most of the other girls were crushing on hard. After the show ended, Synder stayed pretty busy, appearing in the shows "Mondays," "Super Single," and "Wayward Guide" (via IMDb). However, it seems that his role on "Lizzie McGuire" is still his biggest claim to fame. He's even on Cameo as "that guy from 'Lizzie McGuire' whose interests include spaghetti sandwiches and frugal use of shampoo." That's right — you can buy your very own personalized message from the Ethan.
In addition to his acting career, Snyder has also been busy in his personal life. In 2020, Snyder tied the knot with Allegra Edwards, who played Ingrid in "Upload." The pair had a beautiful socially-distanced wedding, as reported by Brides. As Edwards said, "Aesthetically, we leaned into what the venue already offered naturally: a romantic, storybook wedding by the light of a harvest moon." Snyder wore a blue suit and an olive green tie that would definitely have left Lizzie weak at the knees!
Kyle Downes, who played Lizzie McGuire's Larry, works more behind the camera now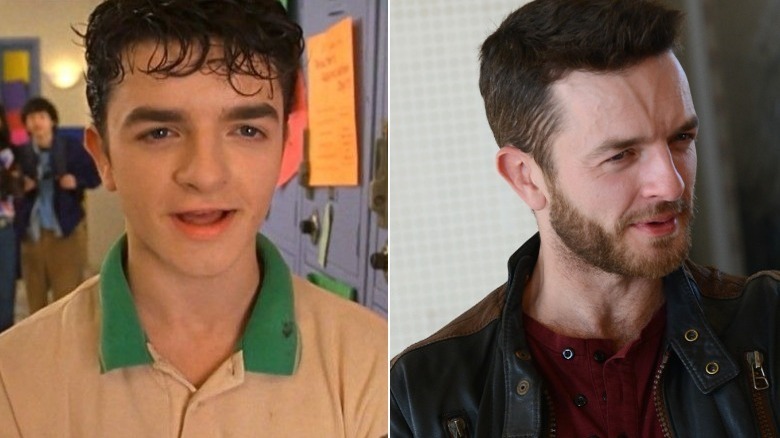 You probably remember Larry as the "nerdy" one from "Lizzie McGuire." He was played by Kyle Downes. Since appearing on the show, Downes hasn't done too much acting. He appeared in "Life as We Know It," "CSI: Miami," and "The L Word" shortly after the show ended, then took a bit of a break from the acting world. In 2010, he appeared in a short film called "Dice" and, in 2014, he appeared in another short called "The Exorcism Diaries." In recent years, he seems to have turned his attention toward writing and directing. He has directed two full-length films and four short films (via IMDb). His latest film "Proxy Kill" is even streaming on Amazon Prime, according to his Instagram.
Things seem to be going pretty well for Downes. He frequently posts about his adorable dog on Instagram, and, by the looks of things, he married his girlfriend, Amanda, in 2019.
Christian Copelin, who played Lanny on Lizzie McGuire, appears to now work in real estate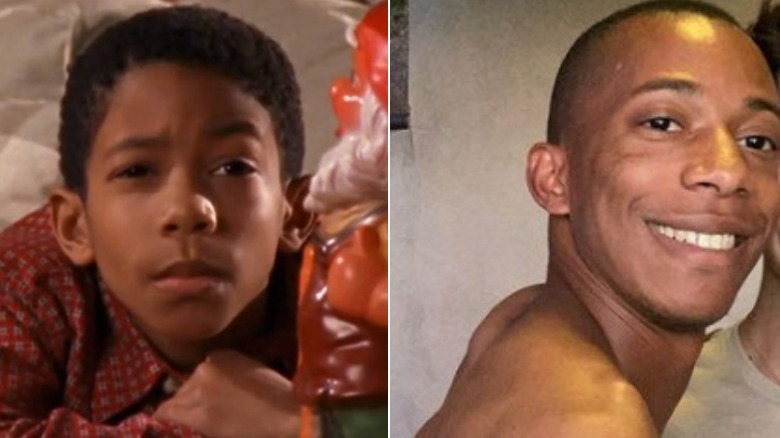 Lanny Onasis was Matt's best friend on "Lizzie McGuire," though you probably remember him as the boy who literally never spoke. He was played by Christian Copelin, who has gone on to have a few speaking roles since appearing on "Lizzie McGuire." In 2004, he appeared in "The Bernie Mac Show" and a film called "The Seat Filler." He also worked as a child actor for a few years before playing Lanny, as well as appearing on "ER," "The West Wing," and "NYPD Blue," amongst other shows (via IMDb).
Copelin doesn't seem to be very active online, so it's hard to say why he decided to give up acting. It seems his last creative project was back in 2008, when Copelin apparently created a bizarre animated dog web series, which he wrote, produced, and starred in as the voice of Tux the dog. The videos have since been deleted from YouTube, but, according to MTV, the "strange" web series involved a dog "discussing the 2008 election."
Based on this Instagram account, Copelin now appears to be a Los Angeles realtor.
Davida Williams, who played Claire on Lizzie McGuire, is still busy as an actor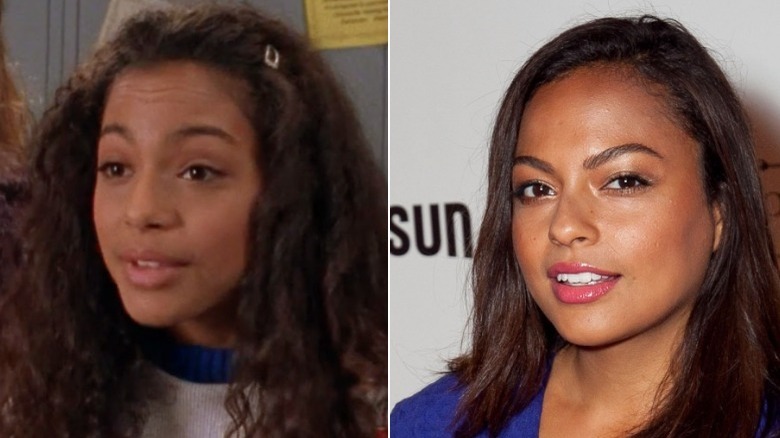 Claire was a cheerleader on "Lizzie McGuire" who was even meaner than her BFF Kate. She was played by Davida Williams, who is still acting to this day. According to her IMDb page, she has also appeared in the Hilary Duff movie "Raise Your Voice," the comedy series "Casual," the 2017 series "Baby Daddy," and the soap opera "As the World Turns," among many other projects. According to her Instagram page, she's also become a political activist on social media.
As Williams explained in an interview for Duff Enough, the Hilary Duff fan podcast, she explained that playing Claire was definitely an interesting experience. "It's always fun to play someone so outside of yourself," she said. "Like, I was bullied a lot in school when I was younger, and, so it was weird being on, like, the reverse side of that." She also spoke about making the movie "Useless Humans" with Kat Dennings, Rita Wilson, and Jason Ritter. "There's just so many people that I admire that were in that movie, so I think that was really cool to be able to say that I did something with them," she said.
Arvie Lowe Jr., who played Mr. Dig on Lizzie McGuire, is mainly doing commercials these days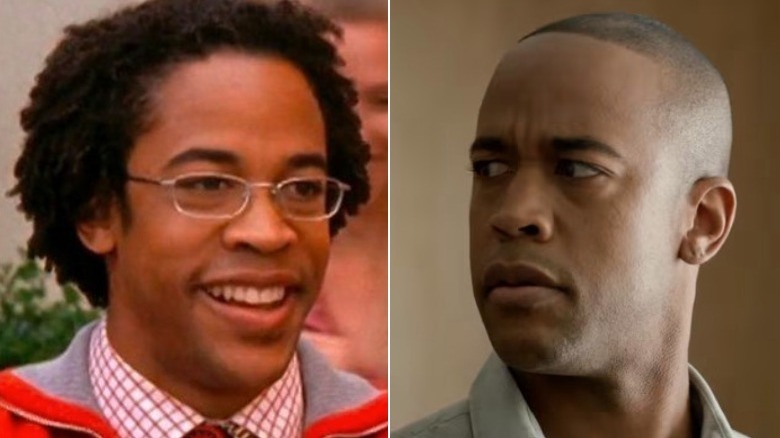 Arvie Lowe Jr. played Mr. Dig, Lizzie's easygoing substitute teacher on "Lizzie McGuire." Lowe was already a pretty well-known actor at the time, having starred as Boots in "Newsies" in 1992. He also played Otis in "Thea" and Dion in "Smart Guy." Since "Lizzie McGuire" ended, however, he hasn't done much acting, though he did appear in several "BigHead" short parody sketches, playing characters like Finn from "Star Wars" (via IMDb).
These days, Lowe seems to be splitting his time between writing, graphic design, commercial acting, and voiceover work, according to his Instagram page. He's appeared in commercials for Xcel Energy, lottery companies, Geico, AT&T, and more. In fact, chances are, you've seen him pop up on your screen before without even realizing!
Lowe is also part of the team at Surreal 16 Media, a "boutique entertainment development company." It seems like Lowe is still super busy within the entertainment industry, even if he's no longer appearing in many films or TV shows.
Carly Schroeder, who played Lizzie McGuire's Melinda, continued acting before joining the Army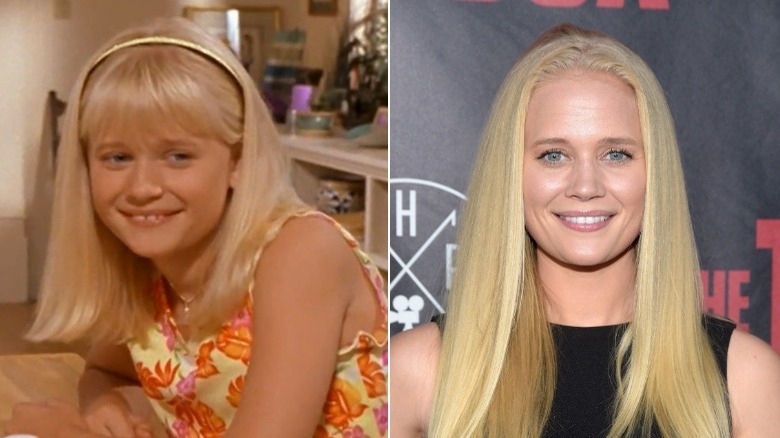 We all remember Melina, Matt's hardcore, no-nonsense enemy-turned-girlfriend on "Lizzie McGuire." She was played by Carly Schroeder, who has since lived up to her character's hard-as-nails personality by joining the Army.
Schroeder continued acting after "Lizzie McGuire," appearing in films and TV shows like "Ghost Whisperer," "Law & Order," "Prep School," and "General Hospital." Her final role was in "Deadly Shores" in 2018 (via IMDb) before making a huge career pivot in 2019: enlisting in the Army. As the actress explained at the time in an interview for TMZ Live, "I've been considering it for a while, and it is a big choice, but thankfully my parents and my little brother were very supportive of me… Going into the military gives me an opportunity to better advocate for this family I'm going to be part of and it gives my voice more validity."
In 2021, she revealed on Instagram that she'd become a pilot, writing, "Some little girls wanna grow up and be a princess or a mermaid. I wanted to be Airborne like my Papa." Sounds like she's pretty happy with the decision she made.
Source: Read Full Article