Who Is Steve Kazee? What to Know About Jenna Dewan's New Boyfriend
Jenna Dewan is seeing someone new after her split from Channing Tatum last April. In October, People reported that she's dating Steve Kazee, a Tony-award winning actor and singer. When the story broke, they had already been together for a few months. Dewan later publicly called him her "boyfriend" during an appearance on Ellen in April 2019.
Kazee was seen standing behind Dewan in a photo taken at the Los Angeles Haunted Hayride last Halloween.
Here's what you need to know about Kazee, who has previous experience both working in Hollywood and dating fellow actors.
He's an award-winning Broadway star.
Kazee won the Tony in 2012 for Best Performance by a Leading Actor for Once, and he also won a Grammy for the soundtrack. In that musical, which he starred in both off-Broadway and on Broadway, he played an Irish guitarist who falls in love with a Czech piano player. He has also starred in shows like Spamalot and To Be or Not to Be, and was in Pretty Woman: The Musical during its Chicago run.
He paid tribute to his late mother at the Tony Awards.
In his Tonys acceptance speech, he tearfully mentioned how his Once costar, Cristin Milioti, helped him cope with the death of his mother.
"My mother always told me before shows to stand up there and show 'em whose little boy you are," he said. "And I'm showing you today that I am the son of Kathy Withrow Kazee who lost the fight with cancer on Easter Sunday this year. And I miss you every day, and I feel you here with me today, and I love you all so much, and thank you for this award."
He has also worked in television and music.
Kazee has had roles on a variety of TV shows, including Shameless, Nashville, Legends, NCIS, and CSI. He also collaborated with Christina Perri for "A Thousand Years," a song on the soundtrack of Twilight: Breaking Dawn Part 2 that has become a favorite at weddings.
He's from a small town in Kentucky.
Kazee comes from humble beginnings. He's the only child of a welder and a health care aide from Ashland, Kentucky, and grew up in a trailer. He learned he liked singing when he was kicked out of Spanish class for belting out songs—and was sent to the choir room. In college at Morehead State University, he tagged along when a friend was auditioning for Joseph and the Amazing Technicolor Dreamcoat, and he ended up getting cast.
He previously dated another actor.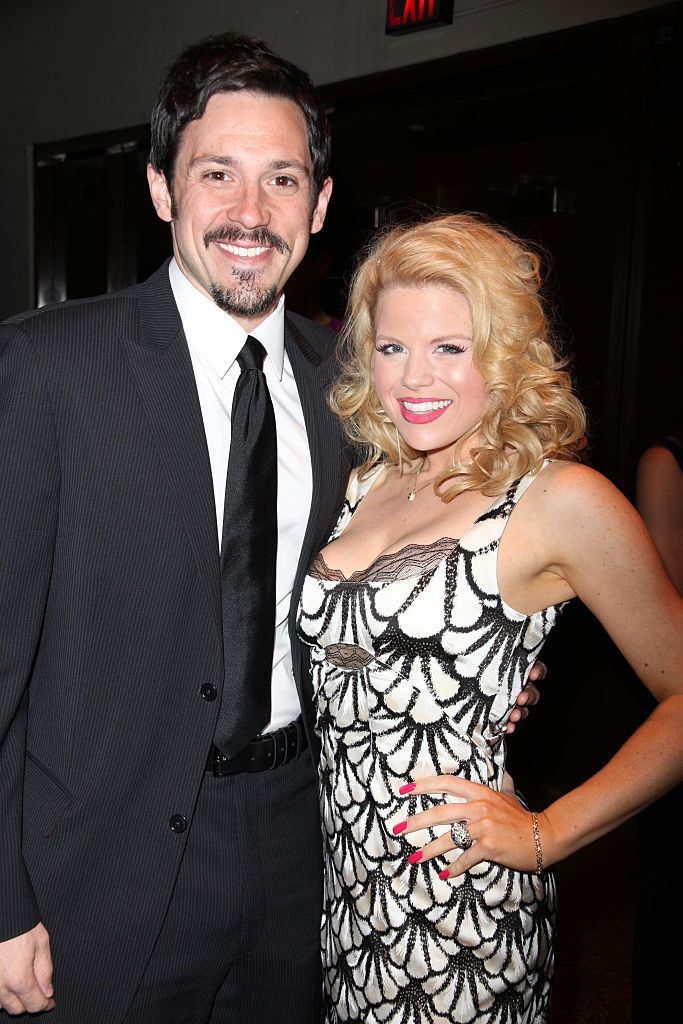 The New York Times reported he had dated Smash star and Broadway standout Megan Hilty for six years, and they broke up right as Once was moving to Broadway. "Ms. Hilty initiated the breakup, but both saw it coming," the Times reported.
"The lessons I've learned about my time with Megan, six wonderful years, will live with me forever," Kazee told Blouin Artinfo. "I have zero angst or anxiety about her. She's a warm, caring, immensely talented, lovely human being."
He's really into wrestling.
Dewan said on The Ellen DeGeneres Show that Kazee, whom she called her "boyfriend," got her into watching WWE. "Steve, my boyfriend, is a huge wrestling fan. And he got me so into it!" she said.
"I watched WrestleMania by myself," Dewan continued. "He wasn't even in town and I watched WrestleMania. Because I had to know if Becky Lynch was going to beat Ronda Rousey!
"I was by myself, I ordered it, and I was sitting there texting [Steve] like, 'Do you know what's happening?' I had to! I had to know! I was hooked!"
Source: Read Full Article