10 Athletes With The Biggest Egos (And 10 Humble Superstars)
A lot can change when a person acquires celebrity status. Change is inevitable. There's not a celebrity on the planet who hasn't been affected by fame and popularity in one way or another. A lot of celebs make a concerted effort to stay level-headed. Despite everything that comes their way, they want to do their utmost to keep their feet firmly on the ground. That's easier said than done. That applies to celebrities from different industries. Whether they're in the acting, singing or sporting professions, it's tough not to get swept away with it all.
There are a lot of big egos in Tinsel Town. But the sporting world has some of the biggest egos around. There are tons of egotistical maniacs on the sporting scene, those with an increased perception of their own self-worth. These athletes walk around with big heads, but many would say they're way too big for their boots. But you can kind of appreciate why they became like that. Being an athlete is a very selfish profession to begin with. You have to be a tad selfish to achieve any type of success. They spend their careers trying to achieve sporting glory. Many are adored by the masses. It's hard not to get carried away.
On the other hand, some have remained comparatively level-headed. Despite all the success that's come their way, they've remained extremely humble. Some have made a concerted effort to remain grounded. For others, it's just their natural way of doing things. Their personalities don't allow them to develop big egos. Here are 10 athletes with the biggest egos. Sitting on the other side of the fence, there are 10 sporting superstars who've managed to remain humble.
20

BIGGEST EGOS: DANICA PATRICK
Danica Patrick's career on the racing scene is coming to a close. She's been a massive name in open-wheel racing. There's no doubt that she's done a whole lot for the sport. She's done a lot for woman in sports in general. Danica shined in the male-dominated sport. Yet she's a woman who divides opinion. That could be due to any number of reasons, most likely a combination of a few. She's a strong woman. A lot of people don't take too kindly to some of her views. She's also mightily successful. A lot of people want to knock the top dog off the top, and root for the underdog. Her looks also come into it. As IndyStar reported, Danica's a very beautiful woman and she knows it.
Her personality combined with her looks results in an unconventional form of attractiveness. But Danica hasn't helped herself either. She may be headstrong, but sometimes this bubbles over into arrogance. There's no doubt that she's got one big ego. Danica's criticized fans and has been rude to fans over the years. She's not exactly warm and accommodating. Then there are those instances on the track, such as her expletive-laden rant at her crew in 2017. As ESPN reported, she's had scuffles with other drivers, and although she's generally simmered down over the years, her ego still flairs up now and again.
19

HUMBLE SUPERSTARS: ROGER FEDERER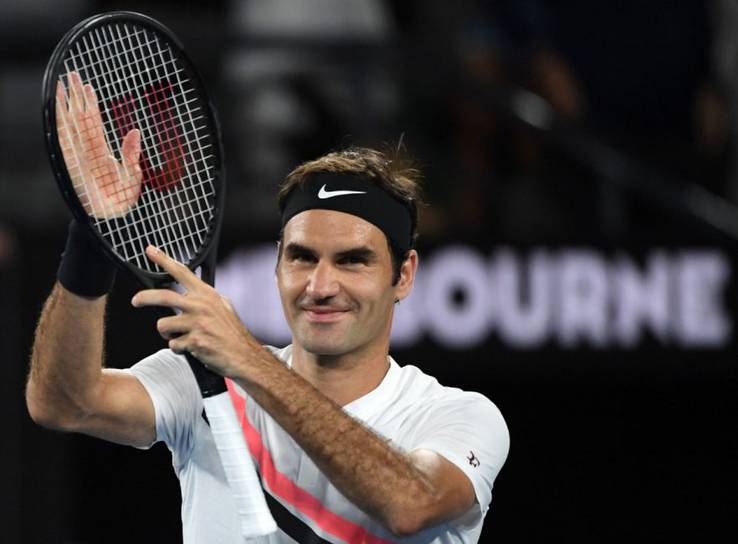 If there was some way to measure an athlete's achievements against others from other sports, Roger Federer would be somewhere near the top, if not at the top. His accomplishments over the years in tennis have been monumental. He's without doubt the greatest tennis player of all time. At the age of 36, Roger's still on the tennis circuit, is still going strong and winning Grand Slams.
Despite the great heights he's reached during his illustrious career, he's one of the most humble athletes around.
It's part of the reason why he's one of the most loved tennis stars on the circuit. Wherever he plays, the crowds are always packed with Roger Federer fans. He used to be a little hot-headed when he was younger. But that was so long ago, everyone's forgotten those days. Roger's put them behind him too. He's told TennisWorldUSA that his team and his support network have helped him stay humble. "I matured and learned to behave better." His close friend Marco Chiudinelli has told Express that "he doesn't need to pretend to be humble because he has not let success change him." So, there you go; Roger Federer is just the definition of being humble – it's just his personality.
18

BIGGEST EGOS: NICK KYRGIOS
Nick Kyrgios is an Australian tennis player. His attitude on court couldn't be any more different to the likes of Roger Federer for example. He's enigmatic, brings something new to the game. But sometimes, quite simply, his attitude stinks. He's shown this time and time again over the years. He's still a relative newcomer too, so unless he sorts himself out, we'll be seeing such antics many more times in the future. Nick is young, brash and has a massive ego. He thinks he's the bee's knees. But he's also got a very fragile ego. As Huffington Post reported, there's rarely an event that goes by without Nick doing something brash and cringeworthy.
He wants to do everything on his terms and thinks the various authorities should accommodate him. It's his ego that makes him difficult to be around. One thing's for sure, and that's that he's not going to progress any time soon unless he puts a lid on that attitude. Despite getting slapped with fine after fine, despite having tons of disciplinary actions against him, Nick hasn't learned his lesson. It's as if he behaves the way he does because he thinks that's what tennis fans want to see. Wrong sporting audience Nick.
17

HUMBLE SUPERSTARS: KEVIN DURANT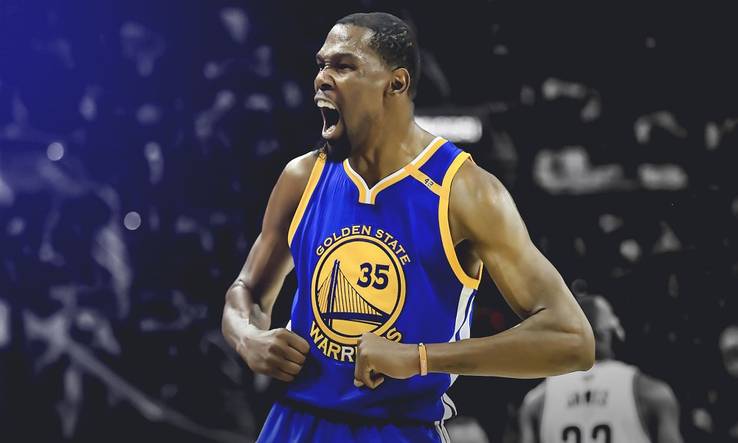 When it comes to superstars in the NBA, there are a lot of big personalities. Having a big personality doesn't necessarily mean you've got a big ego. But there are quite a few that have both, one of whom is on this list. On the flip side, there's Kevin Durant. He's tasted a tremendous amount of success during his time as a pro baller. He's adored by the masses, is regarded as one of the best around.
Kevin is someone who also has a big personality. But he's remained incredibly humble too. There are no shortage of videos out there showing Kevin and his humility.
The guy's one of the biggest superstar non-superstar, if you will. As reported by NBC Sports during one of Kevin's exit interviews, he's kept his ego in check. Kevin has said, "The two most important things for me is being around great people and having fun playing basketball. All of that other stuff that comes with it, being who I am and being in this position is not really for me and not what I'm concerned with." He's held on to those values and they've helped him remained grounded and one of the most loved ballers around.
16

BIGGEST EGOS: ZLATAN IBRAHIMOVIC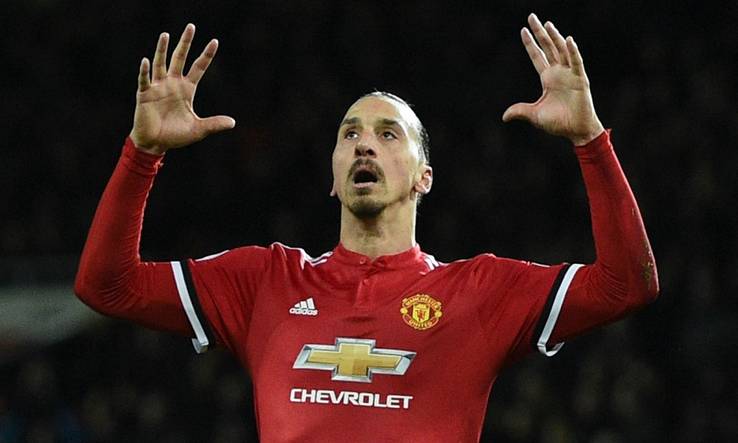 Zlatan Ibrahimovic is a self-professed soccer god. That just about says it all. He's brash, bold, has a massive ego, and some may even say he's arrogant. But Zlatan's created an image for himself. He is – or was before his recently injury lay off – one of the best strikers in world football. But he didn't get the recognition that he deserved. So, he felt the need to make noise. Zlatan is a magician with the ball at his feet.
He does do amazing things on the football field. Luckily for him, he backs up such statements with amazing soccer feats, otherwise he'd sound ridiculous.
But Zlatan didn't just develop this massive ego as the years rolled on by. He had that ego when he was just a teenager too. As The Daily Telegraph reported, he was invited to come and have a trial at Arsenal. Teenager Zlatan said: "I couldn't believe it. I was like, 'No way, Zlatan doesn't do auditions.'" That's just the tip of the iceberg when it comes to Zlatan and his almighty ego. Although some of his statements are cringeworthy, the soccer world wouldn't have it any other way. People accept him because he's so good. He not just all talk.
15

HUMBLE SUPERSTARS: JORDAN SPIETH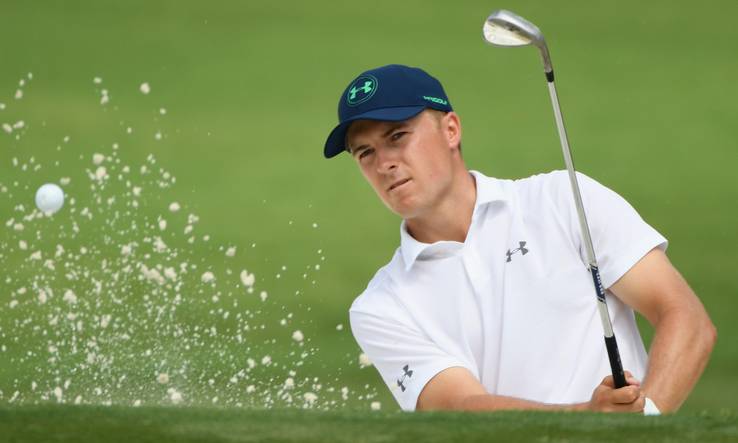 There are some golfers out there that know they're good and can't stop telling everyone about it. Others have been in the game for years and years and just quietly plough on, and go about their business. That's what Jordan Spieth has done. The American pro turned professional six years ago. He's young at the age of 24, but you wouldn't know it. He has a wise head on his shoulders, and hasn't gotten too carried away with his success. Despite recently enjoying one of his most prolific seasons in the game, Jordan has remained grounded. He's a humble leader. Jordan has credited Phil Michelson and Tiger Woods for keeping him humble. As CBS Sports reported, Jordan looks at the accomplishments of his peers: "And if you look at that, it keeps your head small."
Humility is just engrained within his personality. Executive director of the Northern Texas P.G.A, Mark Harrison, said his wife watched one of Jordan's interviews. As reported by NY Times, she said, "He's so grounded and so humble, if his mom or dad ever chose to write a book on how to raise a Jordan Spieth, not the player but the person, it would be a best seller."
Jordan has also credited his sister for helped him stay humble. His sister grew up with disabilities. She's kept "him grounded and focused as well as keeping the game of golf in perspective."
14

BIGGEST EGOS: RYAN LOCHTE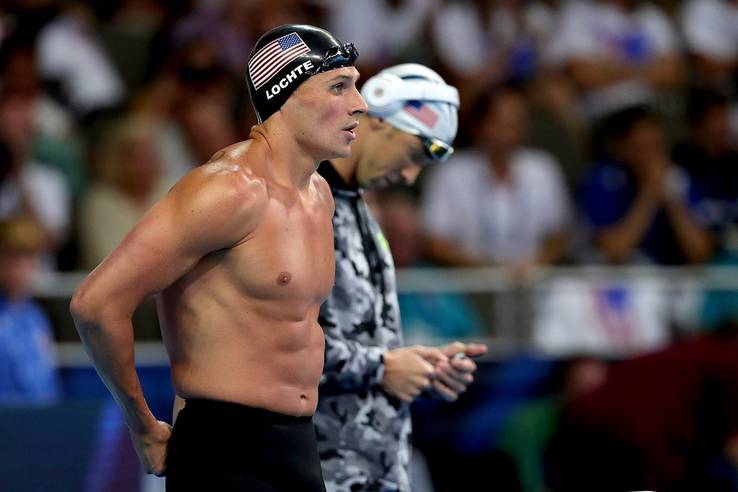 After Michael Phelps came, saw, and conquered, it was a question of who'd follow in his footsteps. Ryan Lochte is the man who's slowly but surely taking over the mantle. But he's got a long way to go, not just in terms of matching Michael's achievements – which will probably never happen seeing as how Michael's one of the most decorated Olympians of all time – but in winning over the public, gaining fans. Ryan hasn't done himself any favors.
Sure, Michael Phelps has had his share of difficult moments. But Ryan, who's still a relative rookie in comparison to Michael, has already eclipsed the Olympic great when it comes to controversy and outlandish comments.
He's done some truly bizarre things over the years, all of which has been to feed his ego, get people's attention. His antics have gotten attention alright, but not the type that Ryan sought out to acquire. In 2012, the perennial headline maker attempted to trademark his catchphrase "Jeah." As NBC News and a host of other publications have reported, Ryan also lied about being robbed in Rio. He over-exaggerated the story. Why? So that attention would be heaped upon him and his already massive ego would get a boost.
Featured Today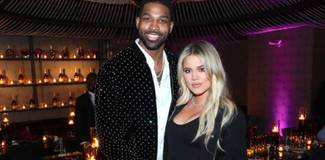 Tristan Thompson Posts On Social Media For The First Time Since Khloé Kardashian Scandal

10 Wresters Who've Made Multiple Enemies Backstage (And 10 Who Everyone Loves)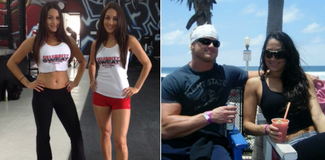 15 Photos Of Nikki Bella (Before She Started Dating John Cena)

13

HUMBLE SUPERSTARS: MANNY PACQUIAO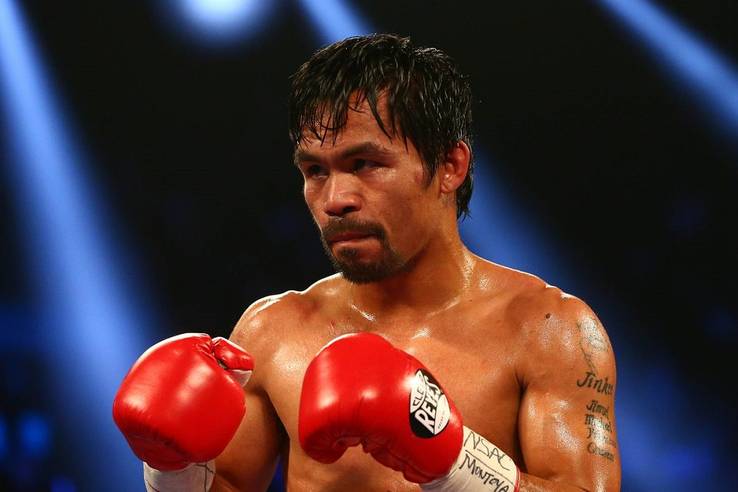 Boxing was once a sport known for its gentlemanly conduct. As bizarre as that may sound, seeing as how people would go in the ring to knock each other's heads off, once everything was done and dusted, boxers would embrace and still have a tremendous amount of respect for each other. That used to be the case before fights too. Nowadays it's a totally different story. Some of the behavior of pro boxers is outrageous, to say the least. You're going to learn about one of these boxers in a bit. But at the other end of the scale is Manny Pacquiao.
Upon first impression, Manny is a diminutive figure, very softly spoken and polite; he is a true and utter gentleman. That is his personality, and he's maintained that despite earning a ton of cash over the years.
He's humble in defeat. The Pac-Man is magnanimous in victory. As The Telegraph reported, he's a Filipino idol. The reason he still fights is to provide for his country. He's about money, but not for himself. His charitable deeds constantly make the headlines. He's without doubt one of boxing's greatest gentlemen, a humble sporting superstar.
12

BIGGEST EGOS: FLOYD MAYWEATHER JR.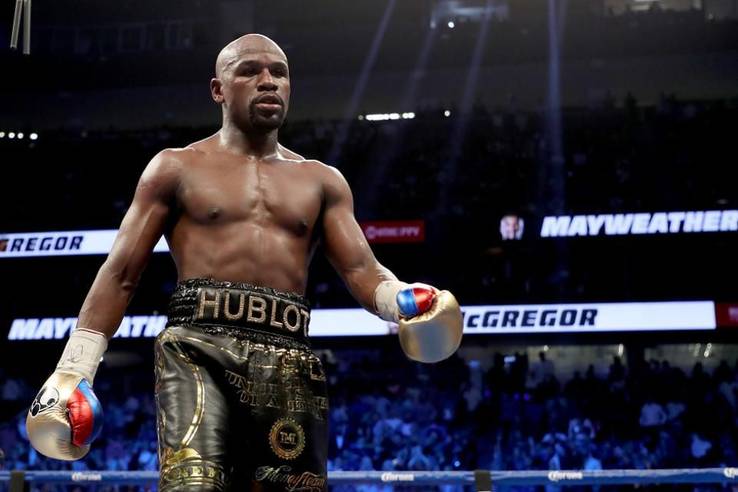 A lot of people can't stand Floyd Mayweather Jr. because of the way he goes about his business. He sees boxing as a business and from an early stage in his career, he set out to make as much money from the sport as possible. It's resulted in him being one of the wealthiest athletes in the world. And Floyd wants everyone out there to know it. Just like rappers post pics of themselves with stacks of cash, give the impression they're swimming in money, Floyd does the same. Except Floyd is actually swimming in money.
All his cash is real and boy does he love to flaunt it all. Some of his antics are just cringeworthy though. There is no shortage of Mayweather pics on social media of him posing with stacks of cash. But Floyd would say that he can do what he wants. He is one of the greatest fighters of all time. Retiring after spending your entire career unbeaten is no mean feat. As Bleacher Report said, Floyd's ego never ceases to amaze. Even now that he's recently retired, you can bet your bottom dollar that we're still going to be hearing plenty from Floyd over the years.
11

HUMBLE SUPERSTARS: LINDSEY VONN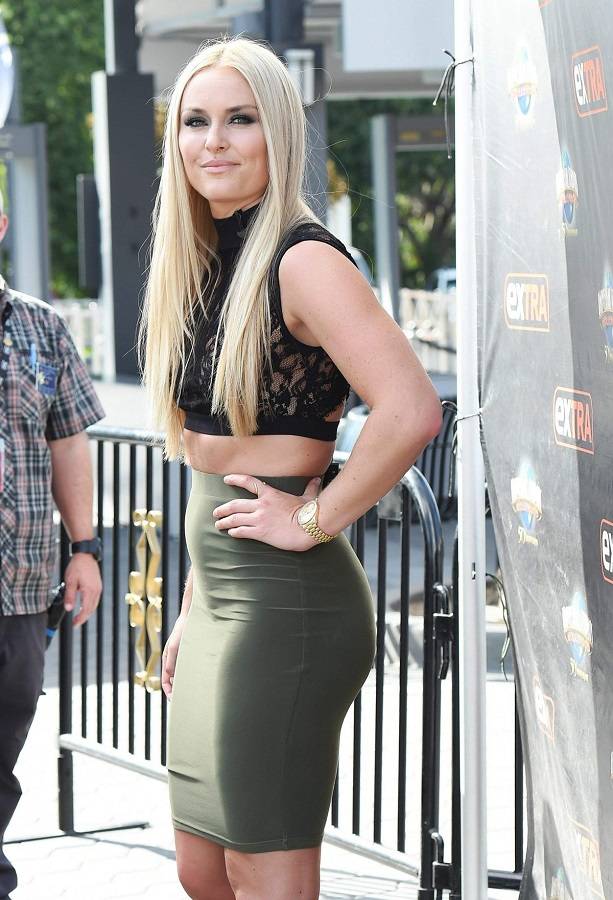 Lindsey Vonn is one of the most popular and most loved athletes in the world. Her sport, alpine skiing, doesn't get much coverage, yet people still know all about Lindsey. She really is one athlete who's got it all. She's beautiful, has had numerous modelling gigs over the years, but she's also got a fun and vibrant personality. She always has a smile plastered across her face and that's something that endears her to a lot of people. Injuries have hindered her, but that smile has never left her face.
There are a number of reasons why Lindsey is so humble. Firstly, it's just in her nature to be smiley and in good spirits. Secondly, she's said she has a strong support network around her. Thirdly, she draws inspiration from other athletes.
She's a massive fan of another person on this list: Roger Federer. As CNN reported, Lindsey's been gushing in her praise about Roger. "He's such a humble person, an inspiration. I try to emulate that." She's certainly done a good job to date. It's going to be sad for sports fans not to see Lindsey compete again at the Olympics. But at least we'll have the memory of this year's Winter Olympics. She bowed out of Olympic competition in style.
10

BIGGEST EGOS: BROCK LESNAR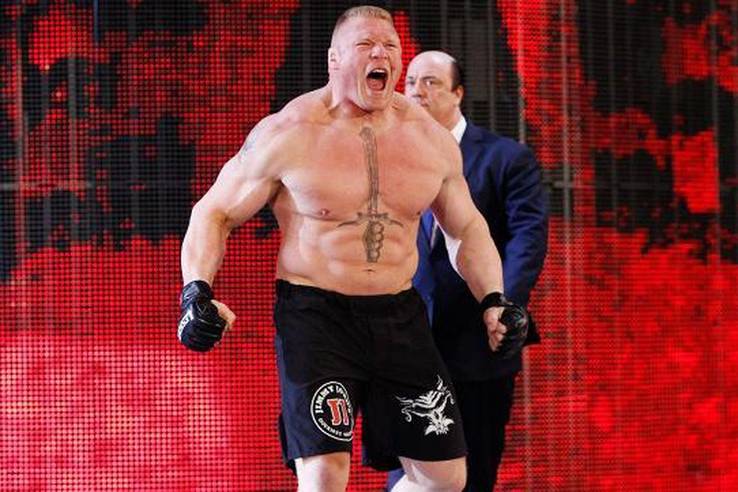 There are numerous instances that demonstrate that Brock Lesnar has a massive ego. All too often his ego just runs wild. Just scour through the wrestling archives and you'll find plenty. Brock Lesnar may be a champion in the ring. He may be one of highest-paid wrestlers around. When he was involved with the UFC, he may have been the biggest drawcard. But Brock is a law unto himself. Brock cares about one thing, and that's Brock. Oh, actually he cares about something else. He really cares about how much money he has in the bank. He's said as much. He's said he has no idea where his trophies are. But he does know about the size of his bank account.
As WhatCulture reported, Brock isn't the kindest to fans. He really dislikes interacting with fans, and finds it painful.
Nicknamed "The Beast" for obvious reasons, Brock also has a beast of an ego. There have been plenty of instances where it's run rampant. Brock has said himself that he acknowledges that there was a period during which he was out of control. He was addicted to various substances. His ego was massive during that stage of his career. It's not as big now, but he's still got one of the biggest egos in the fighting game.
9

HUMBLE SUPERSTARS: HILARY KNIGHT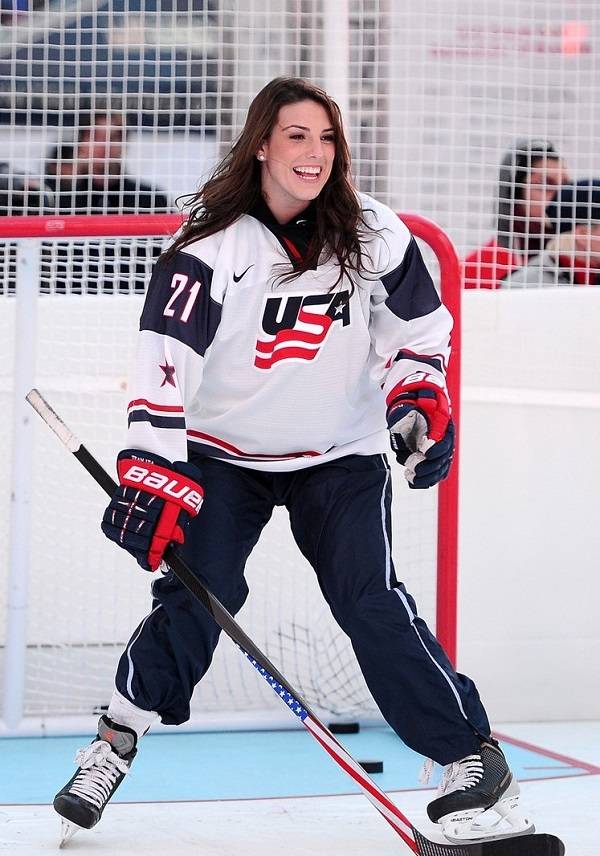 Hilary Knight is an American ice hockey pro. She's become the face of women's ice hockey over the years. That's what she set out to achieve when she decided upon a career on the ice and she's certainly accomplished her goals. She's got a widespread social media following. It's fair to say she gained a heap of fans when she posed for ESPN The Body Issue. Her fanbase has just continued to get bigger and bigger over the years. All of this popularity isn't to feed her ego. She's used her fame to speak out on issues in the women's game.
As ThePostGame reported, Hilary has used her voice for the benefit of the game. She's all about the game of ice hockey, and fights for the future of the sport she loves.
Hilary has said, "I absolutely have loved my career path and everything that I've done personally, but it was tough. It was tough to get to where I am, to get the following that I do have on social media and all the fans out there, which I greatly appreciate, but I would love to have a template, so the next girl who grows up doesn't have to go through a lot of the hardships that we faced in our generation. I know previous generations did that for us, so it's continued to move the wheel forward and try to leave a better foundation than when you came in."
8

BIGGEST EGOS: RONDA ROUSEY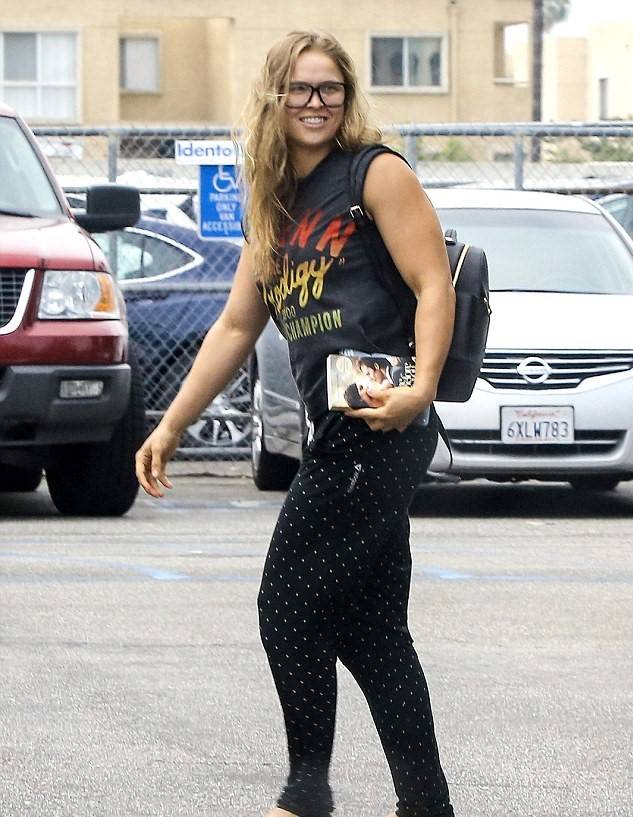 There's no doubting that Ronda Rousey has had a massive impact on women's MMA. At one point in time, when she was at the peak of her powers, she was the highest paid athlete in the UFC. She was also one of the most dominant athletes, and ESPN rated her as being one of the best of all time. After a couple of defeats, she took some time off in order to reevaluate her career and take stock of her life. She's explored different opportunities, such as getting involved in films, modelling, and now being part of the main roster in professional wrestling.
But Ronda is far from the model celebrity. She's had a number of questionable moments over the years.
A lot of these moments have been down to her ego. Her ego has also gotten her in trouble in the octagon. Amanda Nunes, after defeating Ronda, said to Fox 11 LA when discussing the manner of her victory: "I think it was ego. I knew she was gonna try to strike with me and I think that was the completely wrong strategy to fight a girl like me." Now that she's with the WWE, her ego's only going to grow.
7

HUMBLE SUPERSTARS: PETRA KVITOVA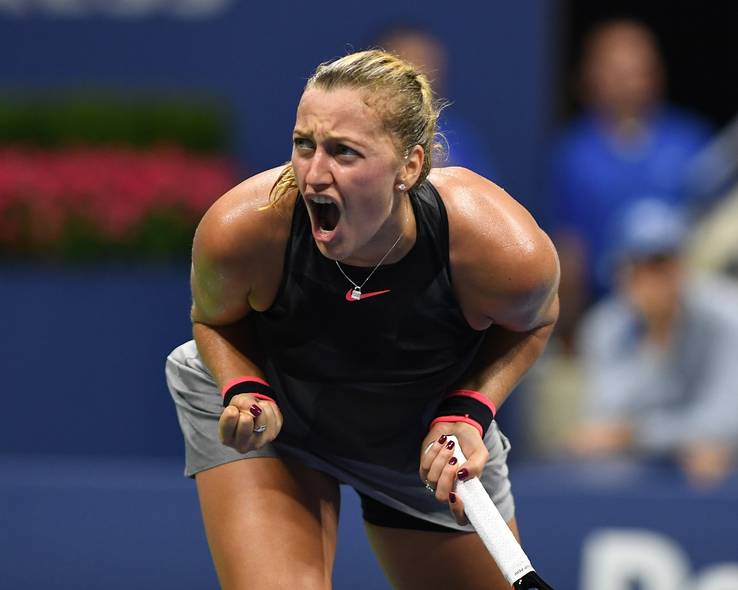 Petra Kvitova has had quite a career. The big Czech lefty is 28 years old and has spent the majority of her career in the top 10. She's achieved a career high ranking of two. That's no surprise considering she's a two-time Grand Slam winner. When Petra won her first Grand Slam at Wimbledon in 2011, it came as an almighty surprise. It came as a surprise to her too, judging by her reaction. She was suddenly thrust into the limelight, wasn't sure how to handle it all. She's said she found it tough. That type of red-carpet lifestyle isn't for everyone. It can get quite daunting being thrust into that environment at quite a young age.
Petra's naturally quite a shy and reserved individual. She's slowly come out of her shell, and has made herself embrace that aspect of her life.
Her agent, Marijn Bal of IMG, told the BBC in 2015, "We have got to look at the personality, she is totally different from a Maria Sharapova or a Genie Bouchard. Those girls are a little bit more outgoing, Petra is more humble, she is like the girl next door, approachable. I am not saying the others are not like that, but they are all different personalities."
6

BIGGEST EGOS: KOBE BRYANT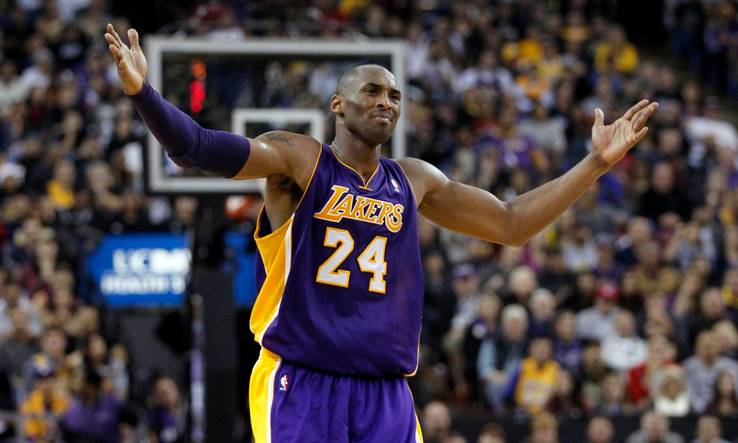 Kobe Bryant is a guy who divides opinion. There was no doubting his ability on court with a basketball in hand. In that regard he was one of the best. He tasted a number of high moments. But he also had to battle through crippling lows. A lot of these low moments were his own doing. These can be attributed to his almighty ego.
Kobe was one of the best players in the NBA, and he knew it too. All the adulation that came his way just served to prop up his ego that little bit more. He's bold and defiant. That's all well and good. But when it's accompanied with arrogance and smugness, then not so much. For example, as USA Today have reported, a news reporter once said to him that he was the best offensive player along with Tyson Chandler. Kobe stopped the reporter and retorted, "No, no, no. Not other than Tyson Chandler. I'm the best post player on this team, period. Tyson Chandler is not in that conversation." That's just the tip of the iceberg when it comes to Kobe Bryant and his egotistical ways. Even now that he's stepped away from the game, he hasn't simmered down.
5

HUMBLE SUPERSTARS: ELENA DELLE DONNE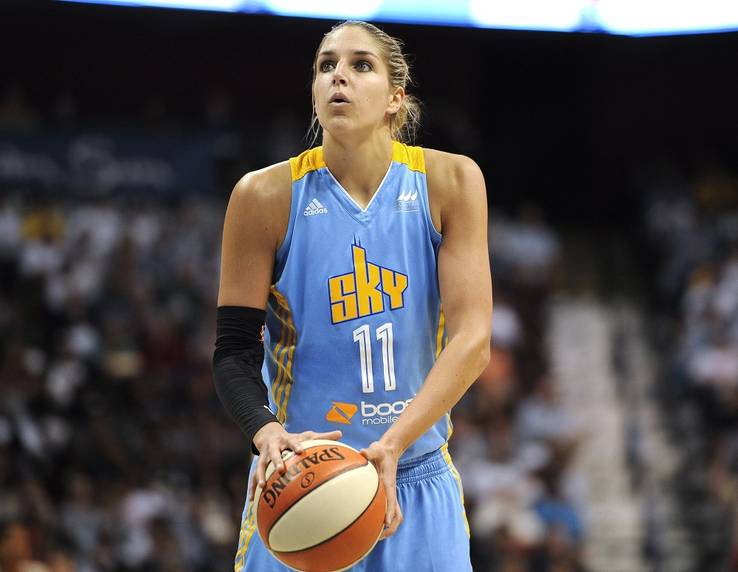 Elena Delle Donne is a massive name in women's basketball. She's done a whole lot for the sport and for the LGBT community in the sporting world. Elena is a role model to many and uses her popularity as a platform to speak out on important issues. She wants to give back, do something for the sport that has given her so much. Elena doesn't have an ounce of arrogance or a whiff of an inflated ego about her. She's humble, and down to earth. Off the court Elena spends the majority of her time doing this and that for various charities. Her sister is blind, deaf, autistic and has cerebral palsy.
As ESPN have reported, growing up with a sister with such disabilities has humbled her. She cares for her sister and is involved in charity work that helps those in such predicaments. Elena herself has Lyme disease. It's fair to say she's had to combat a lot during her life. She hasn't had the easiest time growing up. She hasn't really had the time for her ego to go out of control. All of these issues she's faced, she's had to deal with them on her own. As a result, she possesses a sense of humility, one that's not going to go away.
4

BIGGEST EGOS: HOPE SOLO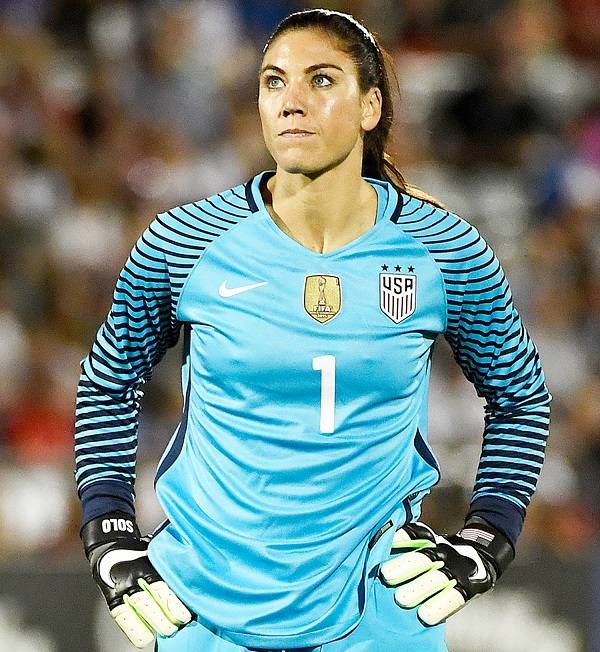 Hope Solo's career seems to have come to a close. She's taking her life in another direction at the moment. Hope still wants to be involved in soccer. She wants to run for the US soccer federation. She wants to join those who caused her a lot of problems during her career. Hope wants to shake things up. Provided she gets to that stage, Hope is someone who'll have no problems implementing change. If anyone could speak out and be the voice of women's soccer, it would be Hope. She Hopes for the best – excuse the pun! – but her career goals might be hindered because of her history. Hope's career is made up of plenty of high moments.
But there's also a long list of controversial incidences. Hope has a no-filter attitude, and that combined with her big ego has gotten her into plenty of trouble over the years. For example, she's come out with comments such as "We played a bunch of cowards." She's insulted soccer legends. She has boasted about turning up intoxicated for TV interviews. The list just goes on and on. As Hartford Courant reported, Hope's ego is massive, out of control, but her almighty temper surpasses her ego. That's not a great combination.
3

HUMBLE SUPERSTARS: ALEX MORGAN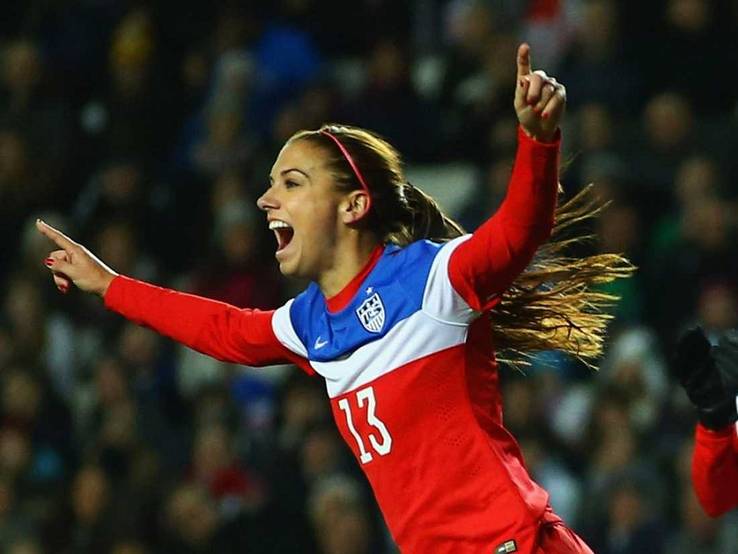 If there's one women's soccer team that everybody knows about, it's team USA. The USA team is regarded to be one of the best in the world. Not only that but the team is filled with big personalities. The players are also incredibly beautiful, they look like they've just walked onto the pitch straight from a modelling shoot. It's little wonder they've achieved so much popularity over the years. One of the players who's received the most popularity is Alex Morgan. She really is a massive name in women's football. She has a big personality too. But it's not one that's outlandish. It's a personality that's meant she's become a role model to many. Not someone that people talk about with raised eyebrows. That's what Alex Morgan set out to achieve.
She's polls apart from her former USA teammate Hope Solo in that respect. Merritt Paulson, owner of the Portland Thorns soccer team, has said to ESPN, "Alex is the consummate ambassador for not only women's soccer, but women's athletics. Her excellence on the field is complemented by her willingness to be a humble and accessible leader and role model in the community." She hasn't strayed from those views, those values. It's why Alex continues to be one of the most respected players in the game.
2

BIGGEST EGOS: SERENA WILLIAMS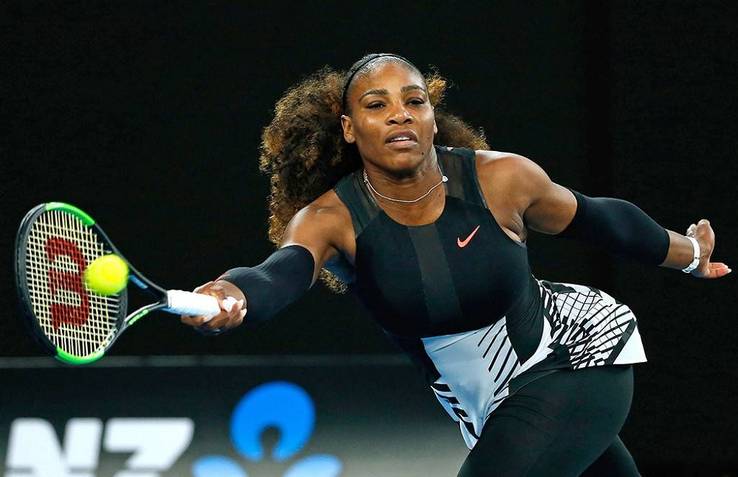 This entry could cause some controversy. First of all, a lot of people would say that it'd be pretty much impossible for Serena not to have developed such a big ego. Year after year she continues to dominate the world of tennis, winning title after title, Grand Slam after Grand Slam. With such a level of dominance, it was pretty much inevitable that her ego was going to get a boost. Serena does hide it well, though. She's very relaxed, almost Zen-like when out on the court. That could quite possibly be because she knows she's the best. When she's on form, she can decimate any opponent, and is untouchable. But occasionally we've seen her Zen-like state be broken. The anger and frustration simmers over and we get to see a different side to her. Her antics and what she's said during these incidents lead us to believe she does have a big ego.
Serena has said so herself. She's explained to Tennis.com that she has multiple personalities. Sound's weird, right? Well, she also gives her personalities names. Her sometimes egocentric nature can be attributed to Psycho Serena and Laquanda. "[Psycho Serena] I haven't seen her either in a while. I have been trying to keep that one under wraps. I think that's a girl that gets really crazy on the tennis court and just really fights really hard, just takes it a little too far sometimes. Laquanda [is] not allowed to come out. She's on probation. She's not nasty. She's just real. Keeps it real. And you just definitely don't want to cross her. Because you cross her, then she snaps. I don't speak to her very often. I try never to see her. She's nuts."
1

HUMBLE SUPERSTARS: J.J. WATT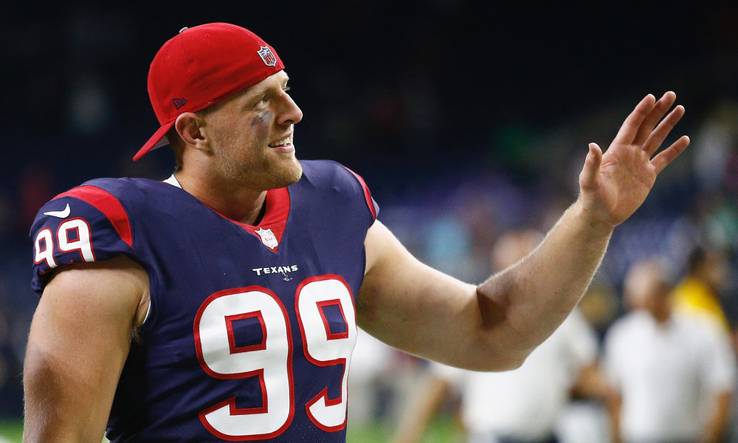 J.J. Watt is an American football defensive end. The 29-year-old is one of the best in the business. He has won numerous accolades over the years, and has tasted a tremendous amount of success. Watt is also one of the most humble NFL superstars around. Scrap that–he's one of the most humble athletes, full stop. Watt isn't just humble, he's genuinely a nice guy. There are no shortage of people who are gushing in their praise about Watt. He's touched a lot of people's lives. In his team he's the life and soul of the party. He can uplift the mood of the changing rooms in an instant.
Off the field, he's known for his charitable endeavors. He's specifically known for his interactions with children. He does a lot for kids, spending plenty of time and money to light up their faces. He's certainly a humanitarian. Watt does all of this because he wants to. He doesn't do it for any type of recognition. It's not about being the big man about town throwing his money about. Watt has come from humble beginnings. As ThePostGame reported, he still lives a humble existence. All of this has instilled within him that sense of humility. There's no chance of his ego ever blowing up.
Source: Read Full Article