10 Guys Nikki Bella Should Date Next And 10 Ladies John Cena Should Go For
Have you heard the news? After years of dating and a short-lived engagement, WWE and reality stars Nikki Bella and John Cena have called it quits. The super good-looking and well-known pair have thrown in the towel and have decided to live separate lives. Fans are likely shocked, but like many celeb couples, the love eventually runs dry and the individuals get to thinking the grass is greener someplace else.
Could it be that Nikki had babies on the brain and John was dreading diaper duty? Maybe the pressure of Nikki's twin sister's relationship with her hubby was putting a strain on Nikki and John's. It isn't easy being in the public eye, so perhaps the constant attention on the couple became too much to bear. Whatever the reason for the split, it happened, and the party's over.
While Nikki and John are likely bummed out that they didn't make it to the altar, gossip rags are eating up this failed romance with splashy cover stories and reports from "inside sources" who seem to know all the details as to why the couple broke up. Only Nikki and John know what went on behind closed doors, aside from what we saw on their reality show. While Nikki needs a man who wants or already has kids, John needs a woman who's ready to focus on herself and her relationships.
But now that they are single and possibly ready to mingle, we've got some potential mates for each to consider. When you fall off the horse you are supposed to get right back in the saddle, no? Let's see if any of these celebs are next in line for Nikki or John. With 10 choices for each, someone is bound to be a match. With a little help from Cupid, love is possible again.
20

Scott Disick Is Already A Dad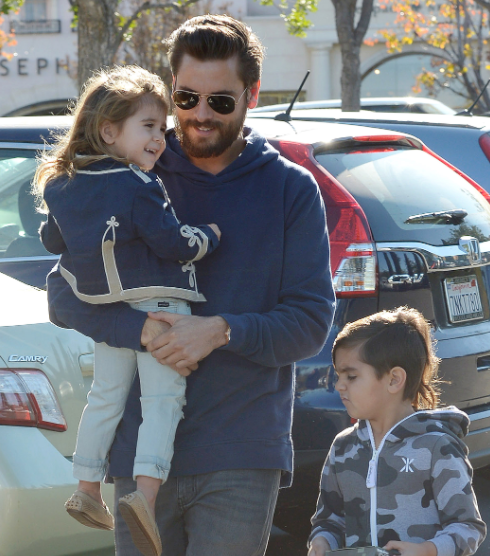 Nikki should see if playboy Scott Disick could be her next match. Sure, Scott has been leaning towards much younger ladies as of late, but once he gets over that phase, he will probably set his sights on someone more mature. Both have television shows on E!, so they have that in common, plus Scott loves super-cool chicks and Nikki fits the bill. Nikki will have to get used to being with a guy who is 1/2 the size of her former flame but once she trades in muscles for "dad bod" she may enjoy the extra "weight" off her shoulders.
Not to mention, Nikki has always said she wants to be a mom; Scott's got three super cute kiddos.
Look out Kourt, there's a new lady in town ready to whip "The Lord" into shape!
19

Ben Affleck Has Star Power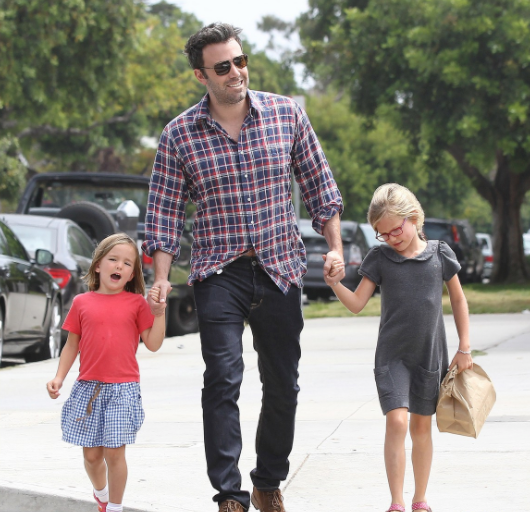 Okay, we know that actor Ben Affleck is currently dating Lindsay Shookus, but Ben is the type of guy who loves the celebrity life. Lindsay is star-adjacent thanks to her noteworthy gig at TV's Saturday Night Live, but she will never be picked up for perfume ads or have designers knocking down her door looking to dress her for red carpet events. After being with actress Jennifer Garner and the various stars who he dated before her, Ben probably has a desire to once again get with a celebrity. Nikki may not be the next J. Lo, but she is well-known and well-built. Lindsay must know her time with Ben is limited, so when he splits with her to give it a whirl with a WWE babe, she won't be too heartbroken.
18

Brad Pitt Is All About Kids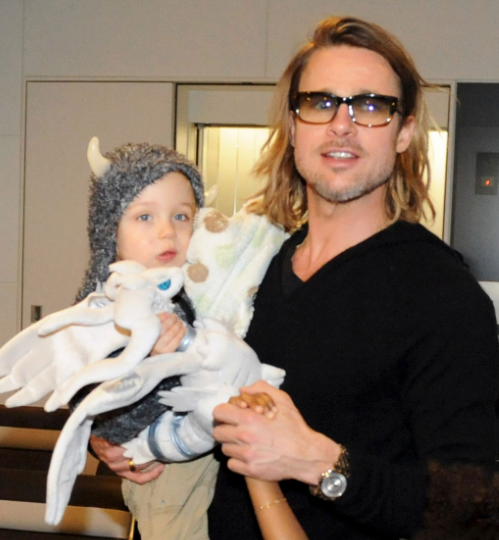 Newly-ish single Brad Pitt is as hot as ever, making him one of the most desirable bachelors of 2018. Who says Ange is the cream of the crop? Maybe Brad is looking for a gal who is a little more fun and not as demanding as Angelina Jolie seems to be. For a change of pace, Brad could see what dating a wrestling pro is like. Nikki may not be an A-list star like his ex, but she's got her own set of star-like qualities that make her just as special. After John Cena sees Nikki with Brad, he'll be wondering where he went wrong. But if he has seen Brad in Fight Club, Cena better brush up on his wrestling moves if he tries to fight Brad in the hopes of getting Nikki back.
17

Channing Tatum Can Keep Up With Her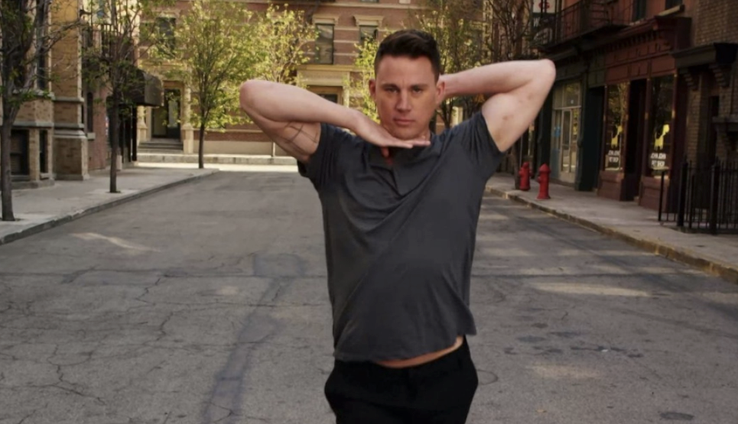 Freshly back on the market and beyond datable, the handsome and masculine Channing Tatum would be a great match for the newly-single Nikki. He is an actor with a dance background, so he could definitely keep up with Nikki's remarkable athleticism. Channing is a total hunk. Have you seen his body and moves in the film Magic Mike? If not, rent it now! And we all know that Nikki is into big and buff guys — just look at John Cena if you wonder what kind of guy floats her boat. Channing seems to like brunettes and ladies who are fit and active. Jenna Dewan will be totally jealous, but she had her chance with Channing. It's now time for Nikki to make some magic with Magic Mike! She better get her dollar bills ready.
16

Tristan Thompson Is Athletic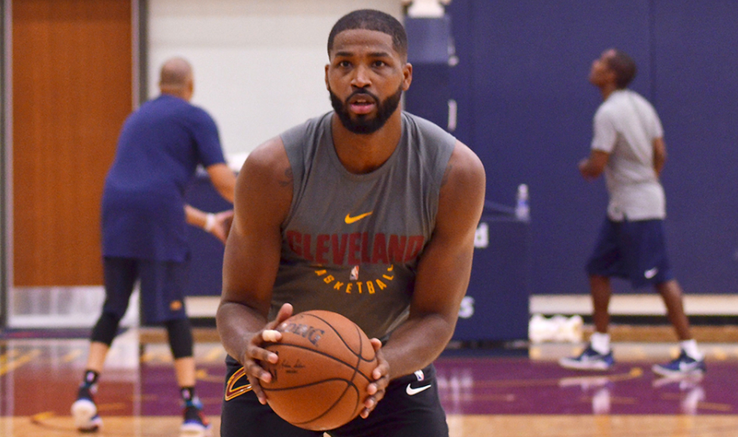 If Khloe Kardashian kicks her "baby daddy" to the curb in light of his recent scandal caught on camera, basketball player Tristan Thompson will be free to find a new woman. Not that being in a relationship with Khloe was stopping him, allegedly. That said, Nikki could be just the lady to get Tristan to commit and never stray. Nikki is super foxy, strong, and athletic, so as an athlete himself, Tristan could be a good match for the WWE woman. But if Tristan is ever caught straying, Nikki will have none of it. She won't stand for bad-boy behavior and neither would her twin sister Brie. The Bella twins will team up and show Tristan a thing or two about commitment. They are a lot tougher than Kim and Kourtney!
15

Leonardo DiCaprio Would Make Her An A-Lister 
Actor Leonardo DiCaprio is known for dating young models, but even he can't deny that Nikki Bella is a babe. She may not be built like a runway-ready size zero supermodel, but her carved muscles and killer curves give any of those 5'10" "bean poles" a run for their money. Nikki is likely a fan of some of Leo's many blockbuster films, and for all we know, he is a closet WWE fan. Dating Leo would put Nikki smack into the mix of the A-list crowd and would surely make her ex John Cena jealous. Nikki and Leo would jet set all over the world on luxury private yachts and stay at the most exclusive resorts. Soon Nikki will be thinking, "John who?" This could be a relationship of Titanic proportions!
14

Chris Harrison Is Husband Material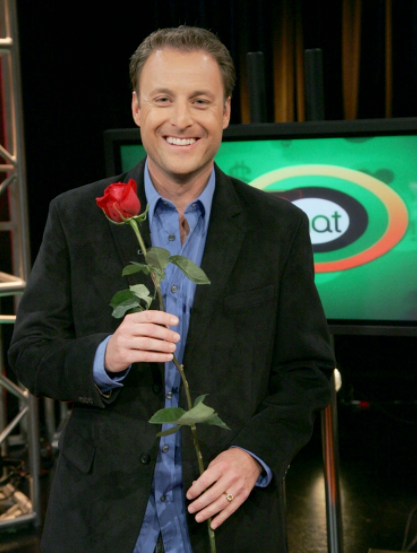 The charming and friendly host of The Bachelor/Bachelorette franchise has learned a thing or two about dating over the years. By observing dozens of desperate and hopeful singles in the "mating game," Chris can surely spot a good match when he sees it. He is divorced but that does not mean he would not want to find love again. Nikki is the marrying type and could trust that Chris was in it for the right reasons. He may not be as buff as her ex (who is?), but it is what is on the inside that counts most. Or at least we'd like to think so. Plus, the whole "final rose" thing would be the icing on the cake. Not to mention, Nikki wouldn't have to live in a house with 20 other chicks hoping for a one-on-one with Chris. She'd have him all to herself.
Featured Today
8 Real-Life WWE Breakups Nobody Expected (And 7 We Did)

10 Celebs Who Love John Cena (And 10 Who Want Him Out Of The WWE)

10 Second-Generation Wrestlers Who Were Better Than Their Parents (And 10 Who Couldn't Live Up)

13

Bryan Tanaka Is Quite The Charmer
The idea that superstar Mariah Carey is genuinely in a relationship with her backup dancer Bryan Tanaka is a bit far-fetched. She may love the attention he drowns her in, but she would only get serious with a man who could lavish her with multi-carat diamonds and move her away into an even bigger mansion than the one she lives in now. Bryan may be her "boy toy," but games get boring real fast. Bryan knows he won't ever marry Mariah, so now would be the perfect time to split from the diva-like singer and dance his way into another woman's heart. As long as Nikki doesn't play any Mariah tunes while she's hanging out with Bryan, things could go well. He's got the moves and she's ready to be swept off her feet yet again.
12

Jax Taylor Needs A No-Nonsense Woman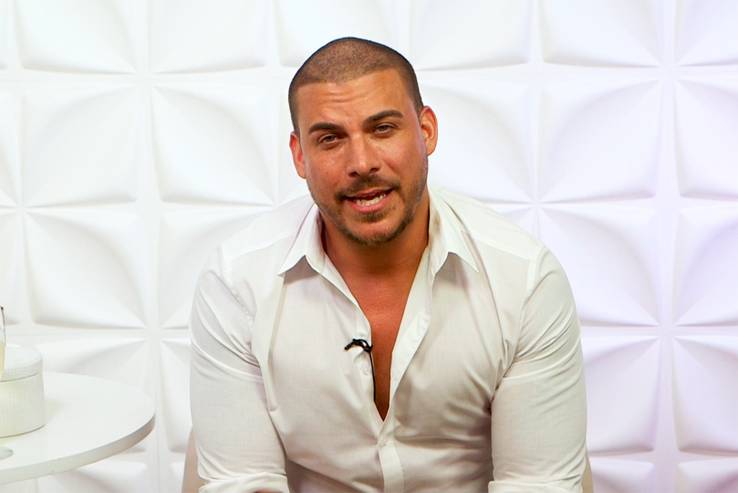 Bravo fans know that Jax Taylor of Vanderpump Rules just broke things off with his girlfriend Brittany. He was a bad boyfriend, but she was willing to give him a second chance. Her friends advised her to dump Jax, but she saw the good in him. So much for that. Jax figured he'd be better off on his own since he basically sucks at relationships. But maybe Nikki can change all that. She is gorgeous, successful, and knows how to stand up for herself. Jax needs a no-nonsense woman to keep him in line and make sure his wandering eyes are focused on her solely. Hey, it would be awesome to see Nikki on some episodes of Vanderpump Rules. Is SUR hiring? Maybe Nikki could give up wrestling for catfighting with the cast.
11

Matt Lauer Will Broaden Her Horizon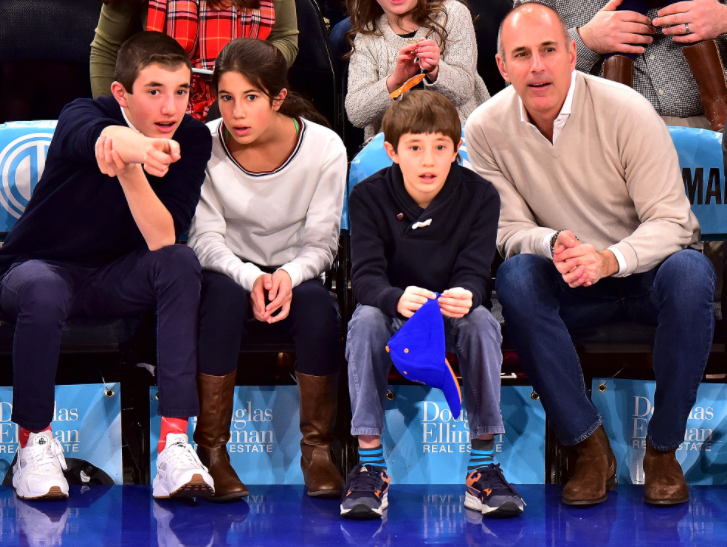 The former Today co-host may seem like an odd fit for Nikki but hear us out. After he got publicly booted from his multi-million-dollar job at the network, his wife kicked him to the curb too. Matt can only go up from here, so starting fresh with a new woman willing to give him a second chance at proving he is an upstanding guy would be welcome. What else is he doing with his life now anyway? Matt seems nothing like John Cena, so Nikki may enjoy exploring a relationship with someone so non-John-like. The press would have a field day following their odd love story and we'd be interested to read all about it. Even co-hosts Kathie Lee Gifford and Hoda Kotb would weigh in on the unlikely relationship over their morning chardonnay.
10

Khloe Kardashian Has A Thing For Athletes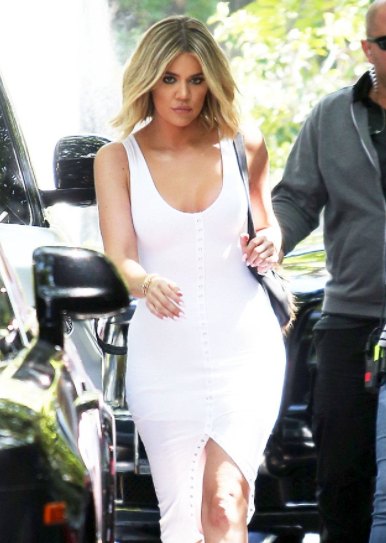 Khloe Kardashian just became a new mom to True Thompson, but her relationship with her baby's father, Tristan, is already a hot mess after widely publicized (and caught-on-camera) allegations. On their reality show, we have heard John tell Nikki he's not interested in being a dad, but if he were to get with Khloe, the baby wouldn't be his responsibility. Khloe seems to go for well-built, athletic, and tall guys, and John more than fits the bill. Both have TV shows on E! and both seem at home in the glare of the spotlight. And if the two really hit it off, Kris Jenner would be more than happy to plan their televised wedding. Instead of sitting court-side, Khloe can root her man on while he does his thing in the wrestling ring.
9

Demi Lovato Is Also Focused On Her Career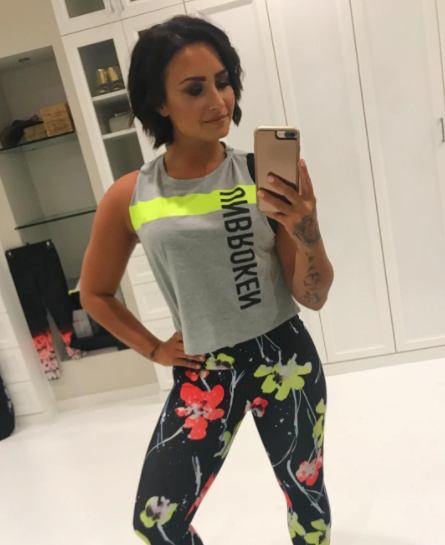 Singer Demi Lovato may be on the younger side, but she is mature beyond her years and has dated older men like Wilmer Valderrama. Is a guy like John Cena her type? Can't hurt to give it a whirl! Demi seems open to new experiences, so why not meet John for dinner and a movie? Demi is super talented and confident, two qualities John must be attracted to, not to mention, she is a beauty. Perhaps it is time for John to look beyond the walls of WWE for a woman and hear the music. The height difference may take some getting used to, but love finds a way of working things out. Who's rooting for Demi and John? They may not get the green light from Nikki, but that would be asking a lot.
8

Jennifer Garner Is Ready To Date Again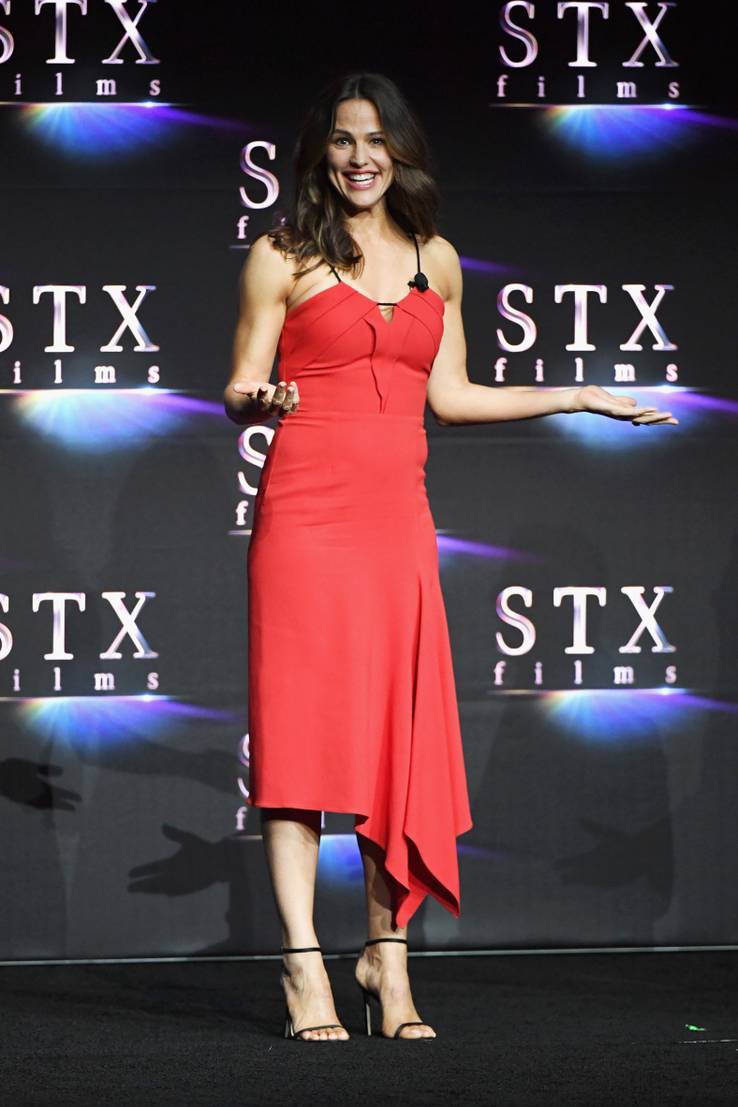 Ever since her split from Ben Affleck, there has not been any notable buzz about a new man in Jennifer Garner's life. It is time for Jen to fill up her "love tank" and John is just the right guy for the enviable position. Jen is that girl-next-door-meets-MILF. She is talented, fun-loving, and beautiful. Ben has moved on, so why shouldn't Jen find love again too? She deserves it. Sure, being a mom of three young kids is a handful, but that is what babysitters are for. Come on Jen, put on your hottest little black dress and hit the town with John. Ben will be begging for another chance once he hears who Jen's dating. Lindsay Shookus will be a blip on the radar once Ben remembers what a knockout his ex is.
7

Jennifer Aniston Needs A Change From Actors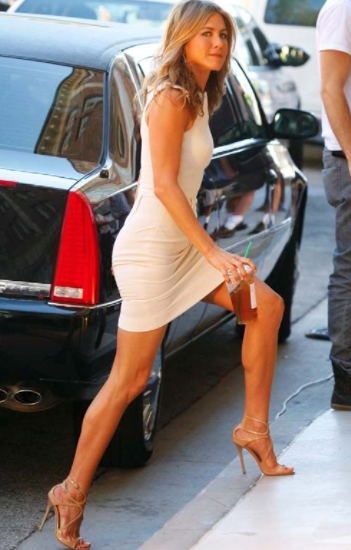 Maybe John should get over his fondness for brunettes and see if a golden girl would be a better fit. Actress Jennifer Aniston is back on the market since she split with hubby number two, so she may be ready to start dating yet again. John may be nothing like her ex, but that is probably a good thing. She said bye to Brad and just left Justin, so now it is time to jump in with John. Seeing this head-turning couple at movie premieres and on star-studded red carpets would be something fresh. It may not be what anyone expected but these two could be this year's "it" couple. Let's hope Nikki is a fan of Friends or else she will be green with envy. She'll never feel the same about "Rachel" though.
6

Tiffany Haddish Might Just Be What Cena Needs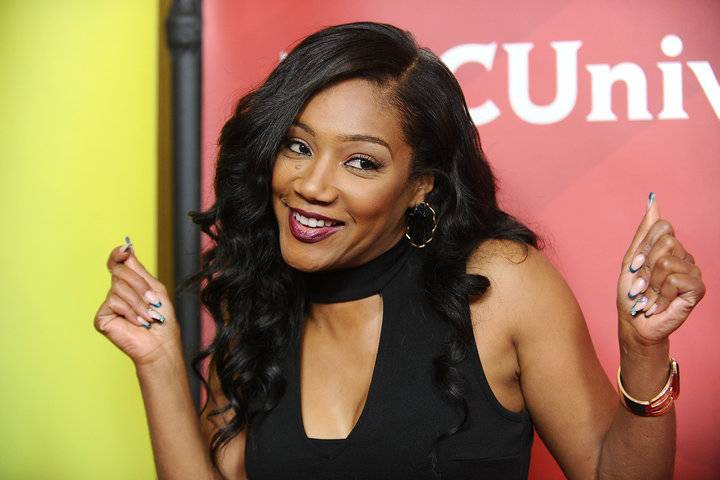 John may be looking for a good laugh after his big breakup with Nikki Bella, and who better to provide the much-needed comic relief than actress/comedian Tiffany Haddish? She is at the top of her game right now and having a fine fella like John by her side would be the icing on the cake. But something tells us the super-buff John does not indulge in fattening cake much. But back to Tiffany and John. These two both seem to love the limelight and being part of the ever-moving Hollywood machine. Alone, they are great but together they could rule the entertainment world. Surely Tiffany could pull a few strings to set up a meeting with John. Funny-meets-fit would be the perfect fit. The only one not laughing would be Nikki Bella.
5

Taylor Swift Needs Someone Mature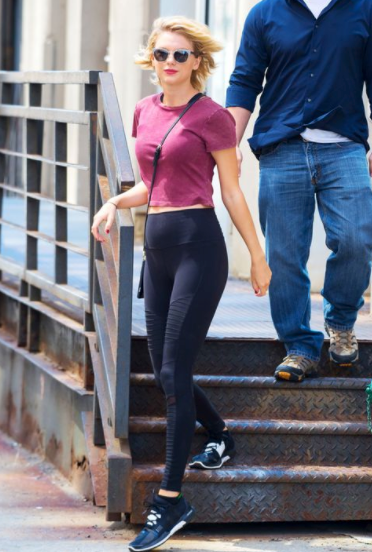 John needs a song written about him too, no? If he gets together with singer/songwriter Taylor Swift, even if things do not work out, at least John will get a parting gift — a TS breakup ballad. Taylor seems to have a varied taste in men, so why not add John to the seemingly never-ending list? He is good looking and charming, quite the catch most would say. Now that Nikki is through with him, he is free to see what all the hype is about when it comes to dating Taylor. She may not be into wrestling but she's sure into serial dating. Taylor may not know right off the bat if John is the right fella for her, but after a date or two, she'll get the vibe. Muscles plus music can make magic!
4

Kendall Jenner Is The Only Kardashian Without Kids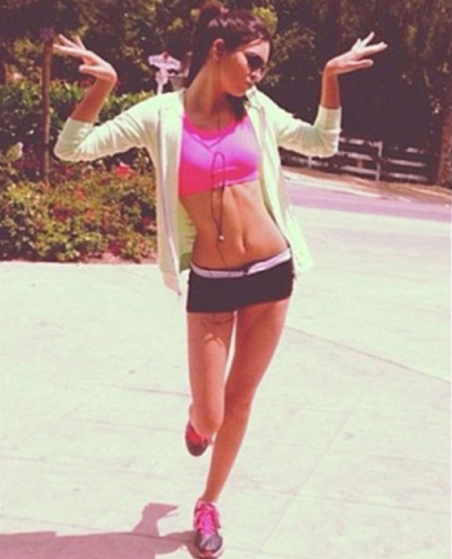 Kendall Jenner is dating around, but she isn't engaged or married, so she is fair game. Sure, she may seem to be a little young for John, but Kendall's got her head on straight. She knows what suits her and John may just be the man who she has been waiting for. She is tall and thin, and he is tall and buff, but they'd look super hot together as they made their way around Hollywood. He could come to her runway shows and she could accompany him on red carpets and cheer him on during wrestling matches. Nikki may be annoyed that John went for such a young lady, but sometimes guys lean towards youth when it comes to a mate. Kendall seems like she is down-to-Earth and fun, just like John. Will we see John on Keeping Up? Tune in and see if this couple ever becomes a reality.
3

Gigi Hadid And Cena Would Make A Stunning Couple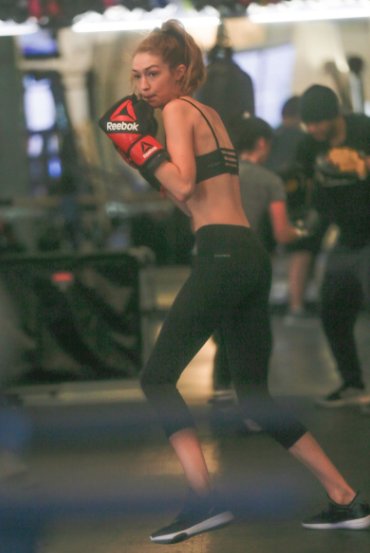 Another model who is not married or engaged is the blonde and beautiful Gigi Hadid. She would look foxy on the arm of the buff and brawn John, and he would be all smiles as he looked into Gigi's beautiful eyes. Gigi is undeniably gorgeous, and John would be like putty in her hands. Sure, Nikki is attractive too, but Gigi's got that "it" factor that makes her super hot and totally marketable in her career. If John loves traveling the world, he could accompany Gigi on her many photo shoots and fashion shows in Milan, Paris, and London. He could wait at the fancy hotel and order room service while she poses for the camera. At night, they could hit the town and fall in love. Is anyone hearing wedding bells?
2

Chelsea Handler Could Handle Cena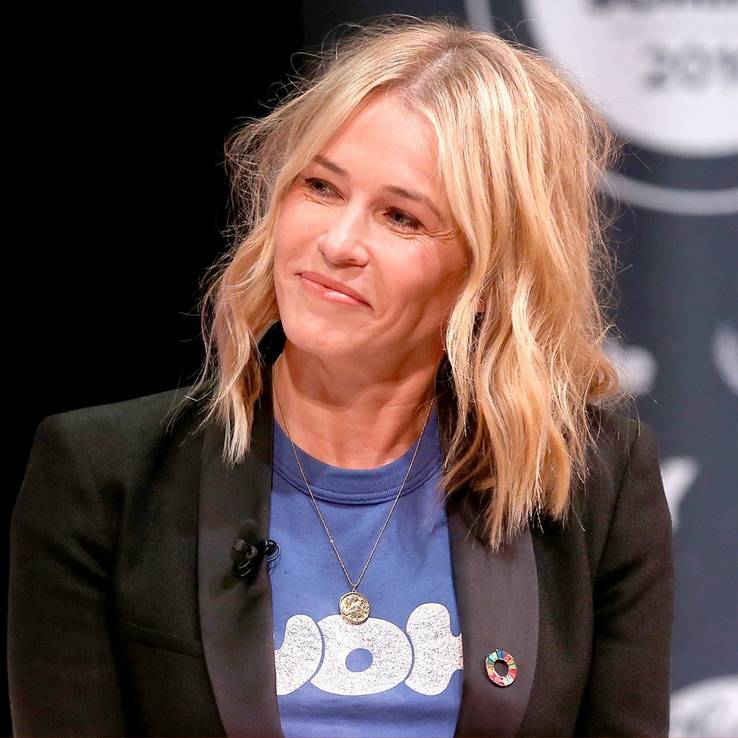 Chelsea Handler isn't in a relationship as far as we know, but maybe that is because she has not yet found the right guy. Well, here he is Chelsea — John Cena! Chelsea would surely be smitten with John's abundant charm and off-the-charts charisma and he would be doubled over with laughter from Chelsea's dirty jokes and quick wit. Chelsea is nothing like Nikki as far as we can tell, but since things between John and Nikki went bust, perhaps dating someone totally different is the right idea. Imagine Nikki's surprise when she sees John with Chelsea. She would be wondering what they could possibly have in common, but love can be funny sometimes. Made all the funnier when Chelsea Handler is in the mix. This couple would be the talk of the town, mostly because Chelsea would be blabbing to anyone who'd listen!
1

Jennifer Lopez Could Be A Perfect Match For Cena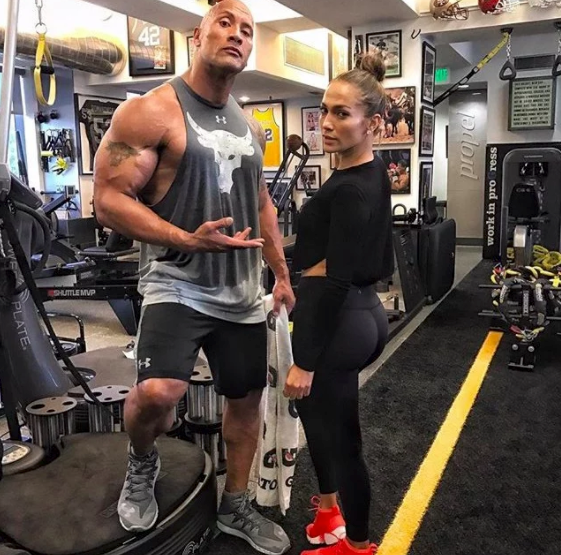 Before you say she's with Alex Rodriguez, note that Jennifer Lopez doesn't often have long-lasting relationships. Sure, a few years with her guy is longer than most celeb relationships, but it seems like the clock is ticking and soon she could move on to someone new. If John is willing to wait for J. Lo to grow tired of her man, then he could be the next in line for "Jenny from the Block." Jennifer is surely a catch and John would be lucky to be by her side. She is a "triple threat" thanks to her skills in singing, acting, and dancing. John would be mesmerized by her talent and beauty. And she'd be attracted to John's talents and attractive looks as well. Could A-Rod be yesterday's news once Jennifer sets her eyes on John? He better step up to the plate!
Sources: usmagazine.com/celebrity-news
Source: Read Full Article