10 Times LeBron James Beat Michael Jordan (6 Times MJ Proved He's Still The G.O.A.T)
When it comes to the discussion about who is the greatest NBA player of all time, Michael Jordan is the standard by which we judge all others. And, ever since he retired twenty years ago, there is one name that comes up more than any other that garners discussion and debate against him – LeBron James.
Among active players, James is really the only one who has a shot at even contesting Jordan's status as Greatest of All Time. The question of Jordan or James is really one of the most essential debates in the modern era of sports fandom, and it could possibly outlive both. It can turn friends into foes and grown men into bickering school children, but there is no doubt that they are two of the most influential players in basketball history.
The reality is, the two stars never competed against each other, so we must settle with comparing their career accomplishments – and that can be an eternal challenge. They both dominated their respective eras, but they never overlapped. Comparing their numbers head to head across eras doesn't really add much clarity to the debate.
Then there is the question of how you judge each player. Do you base everything on individual stats or on the number of NBA championships won? Or, maybe it's a little bit of both?
As Jason Segel's character said in the movie Bad Teacher, "Call me when LeBron has six championships." That may be the answer. But, with James having longevity in his corner and a plethora of astounding numbers to go with it, the best NBA player since Jordan just might have an argument that he is the best player including Jordan.
16

A Jordan Upgrade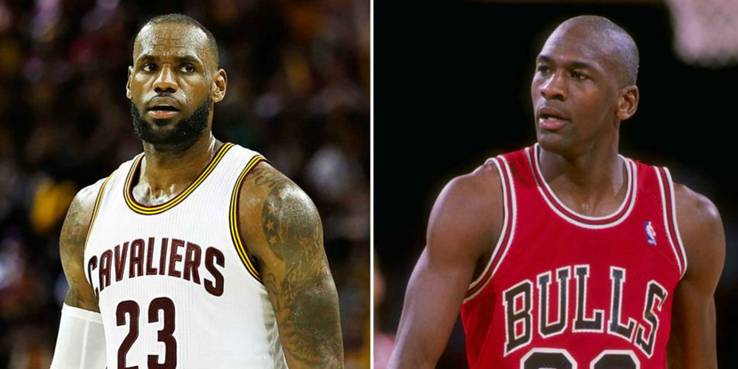 People who argue that LeBron James is better than Michael Jordan usually build their argument on claims that the Cavalier is a more advanced version of Michael. LeBron is bigger, stronger, a more versatile defender, and he can beat you in more ways than Michael could.
As NBC Sports points out, this speaks to the times that we live in. It's all about technological upgrades, constant software updates, more features, and superior versions. Basically, the argument comes down to Jordan being great for his time, but LeBron is the newest iPhone.
This really says more about us than it does about them. Who you choose as the better player depends on your age and preferences. It's kind of like choosing your favorite movie or favorite song.
To make the case that LeBron is better than Michael, you can point to the fact that at the age of 31, they each had the same number of NBA titles. But, LeBron has played on worse teams with worse coaches, and he has still managed to pull equal or better individual numbers than Michael during his career.
LeBron is in his 15th season, and that is how many seasons Jordan played after three years in college and two retirements. But, LeBron is still in his prime and has a lot of years left. And that longevity may ultimately prove that he is a better version of Jordan.
15

James is Plural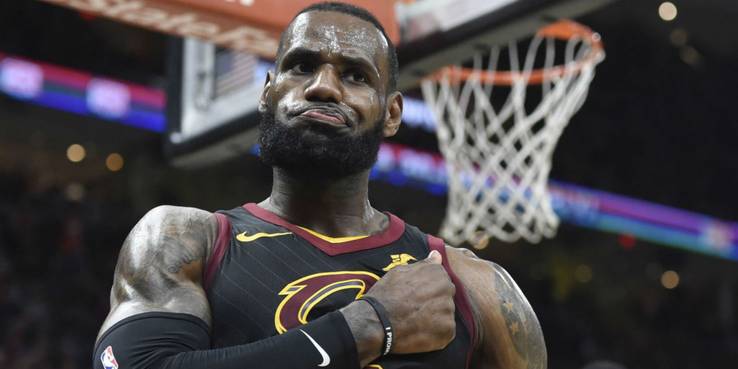 One of the biggest differences between Michael and LeBron – and the thing that truly separates them – is the reason for their brilliance. Jordan wanted to win so badly that he would do whatever it took to get it done. He was a killer on the basketball court. He would use any slight, any taunt, any force he could to beat you. Jordan was the most competitive player we will ever see, and we always knew he was going to win.
But for LeBron, his greatness comes from his big basketball heart. He is all about generosity, and he wants to be a part of great teams. Of course, he knows he is the star and does take on that responsibility, even though he doesn't always want to. But for him, it's all about being part of winning families.
He lifts up and challenges his teammates. He also inspires them, bullies them, and celebrates them. When Kyrie Irving hit the game-winning shot in game 7 of the 2016 NBA Finals, there was no one happier than LeBron. It is exactly what he wanted the Cavaliers to be about.
But for Jordan it was different. He understood that the game was all about him. He was James Brown, and his teammates were the band. As Joe Posnanski wrote for NBC Sports, "Jordan was singular. James is plural."
14

A Healthy Argument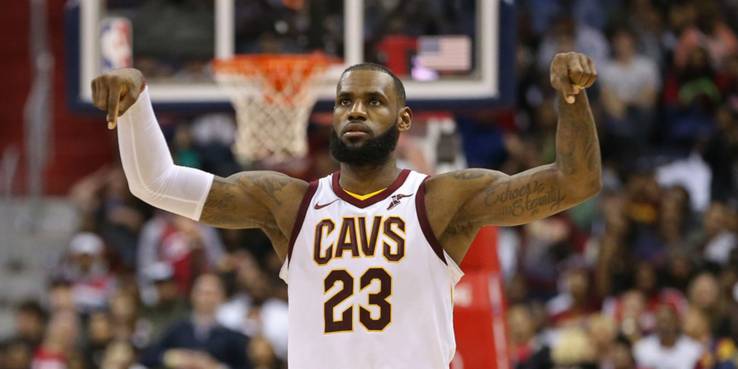 In the middle of his 15th season, James has now played in more games in his career than Jordan did. And, since he appears to be completely healthy and in his prime, there is no telling how high King James' totals will eventually climb. Those numbers could end up being so overwhelming and so absurd, that even compared to Jordan, LeBron could claim the greatest career in NBA history.
Sabermetrician Bill James invented the "favorite toy" tool for baseball, and John Hollinger adapted it to fit a basketball context. It uses a player's age and their established performance level to project their likelihood of reaching different statistical milestones.
For example, LeBron entered this season's All-Star break with 7,961 career assists. Since he is only 33 years old, and currently averaging a career-high in assists per game, it makes sense that he would continue to work his way up the leaderboard. He is already number 12 in assists in league history, and if you use the "favorite toy" formula, the prediction is that LeBron has a 98.5 percent chance of being in the top 10 by the time he retires.
If you extrapolate that out to other categories, by the time LeBron is done playing (and he avoids a major injury), there are a remarkable set of possibilities for his career totals.
13

The Most Valuable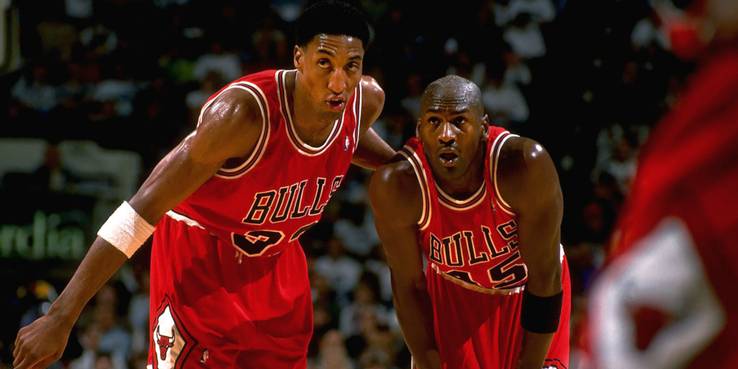 The postseason accomplishments of both players are equally mesmerizing. We all know that Jordan led his Chicago Bulls to six NBA Finals and that resulted in six championships. So far, LeBron has led the Cleveland Cavaliers and Miami Heat to eight NBA Finals, and his teams have won three.
While it seems easy to use Jordan's finals record as a tie-breaker between the two, fans must remember that His Airness had one of the 50 greatest players of all time at his side for all six championships – Scottie Pippen.
He also had Hall of Famer Dennis Rodman for two of them and likely Hall of Famer Toni Kukoc for three of them. On top of that, Jordan had Phil Jackson as his coach the entire time. When Jordan left to play baseball, the Bulls still won 55 games and made it to Game 7 of the Eastern Conference Semifinals against the Knicks. They were quite successful without him.
LeBron hasn't had anything close to that kind of cast during his career. When he left the Cavaliers, their record the next season was 19-63. And, when he left the Heat, Miami went 37-45 the next year. LeBron's value to his teams cannot be underestimated. He makes them championship contenders, and without him, there is no postseason.
12

Exceeding Expectations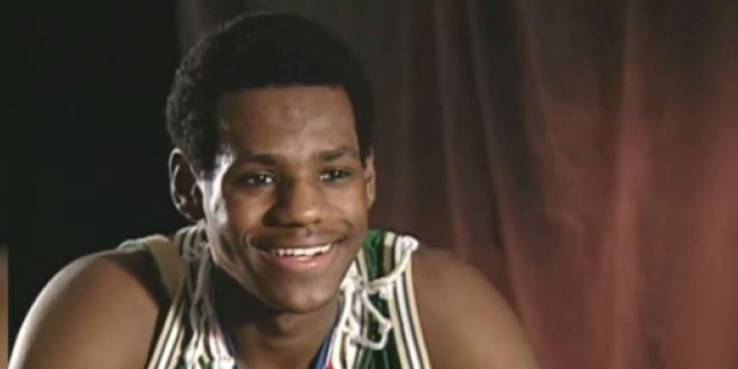 Since he was a teenager, LeBron has lived up to and even exceeded the preposterous expectations placed on him. He was probably one of the most-hyped athletes of all time, and he hasn't disappointed.
As former Detroit Pistons star Bill Laimbeer once said, "He's 6-8, 285 (James is listed at 250 pounds). Runs like the wind, jumps out of the gym. Phenomenal leader since he's been 12 years old. Understood when he came into the league how to involve his teammates from the start. And you can't guard him. You can't double-team, he's too big, he powers through everything."
When he was a high school freshman at St. Vincent-St. Mary, his team went 27-0. As a sophomore, his school played at the University of Akron's arena to satisfy ticket demand. At the end of the season, he became the first sophomore to be Ohio Mr. Basketball and make the USA Today All-USA First Team.
When he was a junior, Slam magazine called him the best high school player in America. And, that same year, Sports Illustrated put him on the cover, making him the first high school basketball underclassman to snag that honor.
By his senior year, ESPN was televising some of his games and Time Warner Cable was offering special pay-per-view packages to capitalize on his popularity.
11

No College Needed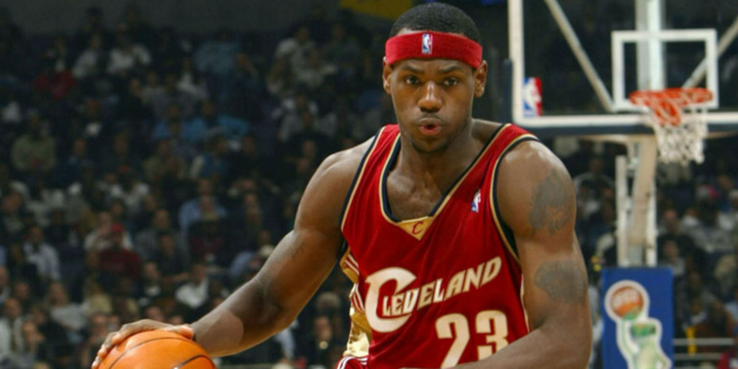 While Jordan spent three years at the University of North Carolina playing under the legendary Dean Smith, LeBron went straight from high school to the NBA, starting his career at the age of 19. His hometown team, the Cleveland Cavaliers, selected him as the first pick in the 2003 draft, and in his first game, he scored 25 points against the Sacramento Kings. It was an NBA record for the most points scored by a prep-to-pro player in his debut.
He became the first Cavalier to win the Rookie of the Year award and was just the third first-year player in history to finish the season averaging more than 20 points, 5 assists, and 5 rebounds per game.
By the age of 20, coaches were already calling him a great player, and during his first two seasons, the Cavaliers record continued to improve. In his third season, the Cavs made the playoffs, and in his postseason debut against the Washington Wizards, he recorded a triple-double.
In game three of the series against the Wizards he made his first game-winning shot, and then in game five, he did it again. Cleveland went on to take the opening-round series against Washington but then fell to the Detroit Pistons in round two.
10

Ending the Curse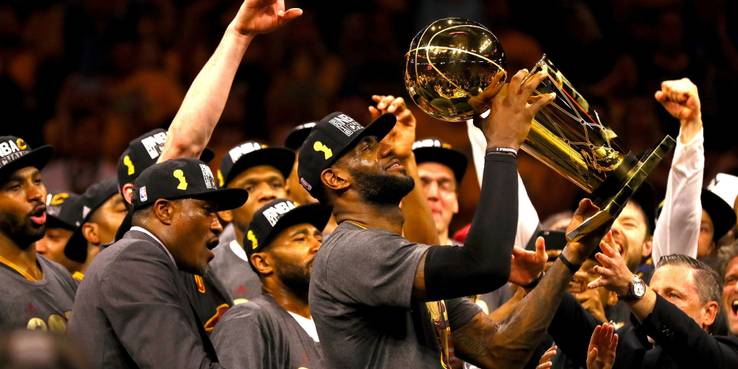 When he returned to Cleveland after his time in Miami, LeBron led the Cavs to the NBA Finals during the 2014-2015 season, making him the first player since the 1960s to play in five straight. With two of his teammates sidelined because of injuries, the offensive responsibility was on James' shoulders, and the Golden State Warriors proved to be too much for him to handle by himself.
The next year, the Cavaliers advanced comfortably to the Finals, losing only two games in route to their rematch with the Warriors, who had just set a regular season record by winning 73 games. To start the series, Golden State went ahead three games to one and blew out the Cavs in two of those games.
In games five and six, James had back-to-back 41-point games and saved his team from elimination twice. In game 7, he put up a triple-double, and the Cavaliers emerged victoriously. The win ended the 52-year Cleveland sports curse, giving them their first professional sports title since 1964, and they also became the first team in NBA history to come back and win the championship after being down three games to one.
LeBron also became just the third player in NBA history to record a triple-double in a Finals game 7.
Featured Today
10 Wresters Who've Made Multiple Enemies Backstage (And 10 Who Everyone Loves)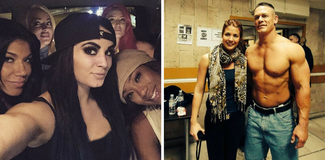 10 Rules WWE Divas Have To Follow (And 10 Only For Male Wrestlers)

8 Real-Life WWE Breakups Nobody Expected (And 7 We Did)

9

Overcoming Jordan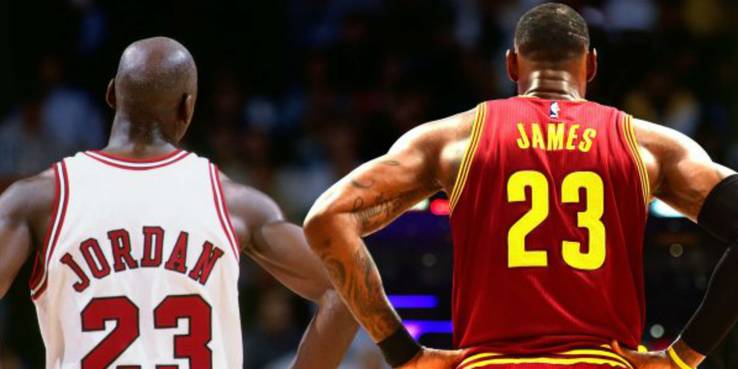 If you look at the numbers, fans of both Jordan and LeBron can use the statistics to make their argument for their guy being the greatest of all time. And, while we know that Jordan has more NBA championships, there are already categories where LeBron has bested Michael.
When it comes to All-NBA first team selections, LeBron has 11 and Jordan only had 10. King James now has more consecutive games in double digits. Last month he reached 867 straight games with at least 10 points in a streak that started back in January of 2007.
LeBron also has more triple-doubles, rebounds, and assists in his career than Jordan when it comes to regular season play. And, in the postseason, he has better numbers than Michael in the categories of points, rebounds, assists, blocks, and steals. He has also played in more playoff games than Michael (217 to 179), won more playoff series, and appeared in more NBA Finals.
Both LeBron and Michael are stat kings, but considering King James has a lot of years left in his career, it isn't hard to believe that he will continue to overtake Michael in just about every category – including NBA Championships.
8

40k/10k/10k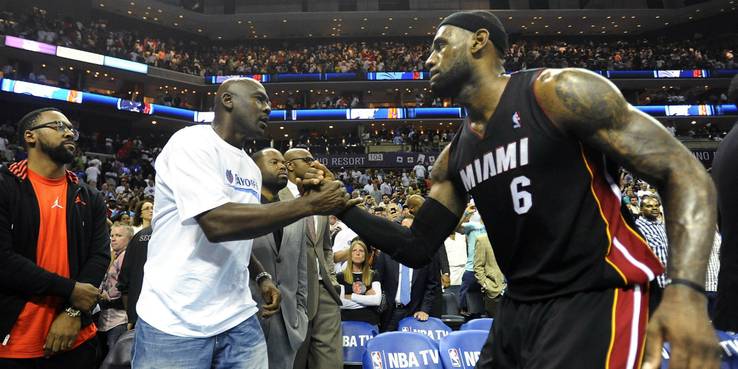 During Jordan's era, the thought of a player scoring 40,000 points, snagging 10,000 rebounds, and getting 10,000 assists in his career was simply unrealistic. But, if he can avoid injury, LeBron is well on his way to being the first player in NBA history to reach that level. The math makes LeBron better than Michael, and he knows it.
During his career so far, LeBron has exhibited an astonishing level of consistency and durability, and unlike Jordan, he isn't disappearing during his prime. Every season, LeBron shows up night after night, and it is leading him to the greatest career fans have ever witnessed.
And, with the help of every conceivable type of training, diet, piece of equipment, and conditioning, he has essentially demolished the old parameters of the "athletic prime." The rumor is that LeBron wants to play until he is at least 40, with the dream of finishing his career Griffey style – by playing next to his son LeBron Jr.
This summer King James has a decision to make that will impact his claim on GOAT status. Will he stay in Cleveland with a less than stellar supporting cast, or will he take a risk and finish off his career in a place like Philadelphia to try to build another mini-dynasty with Joel Embiid and Ben Simmons?
He has a power of movement that Jordan never had and can decide who he plays with and where. And, if he chooses right, his final career numbers (including NBA championships) could end up being at a level that makes Jordan nervous about his GOAT title.
7

Lasting Impact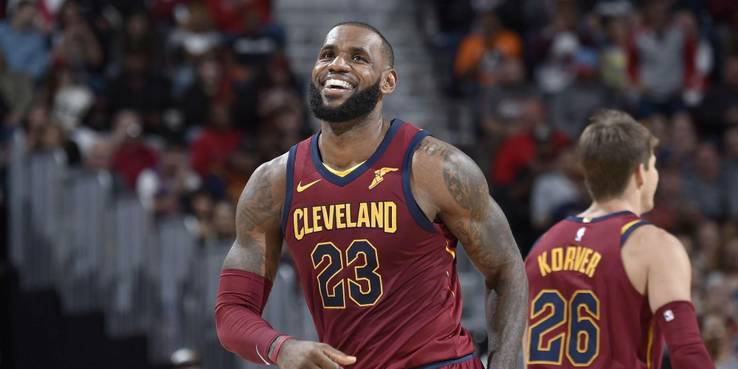 Because of his blend of power and grace, LeBron has been able to score and pass both inside and out since he was a teenager. As he rose to prominence, he literally broke the mold because he has shades of Michael, Magic, and Bird. This has helped pave the way for kids who might have been pigeonholed as power forwards or undersized bigs but now are seen as mismatch problems because they can handle the ball.
He is the reason that bigger, stronger kids now have visions of themselves as guards.
Positions are becoming non-existent thanks, in part, to LeBron's ability to defy conventional position. He has the body of a freight train power forward with point guard skills.
"He's the most selfless superstar the NBA has ever seen. It's the purest form of basketball. He can dribble, pass, shoot, get players involved, lead. He's everything a basketball player can do," says Suns guard Devin Booker.
Other NBA players talk about LeBron's unselfishness as a passer and his athleticism, but the consensus is that he is unlike any player that came before him. And, because of King James, players no longer have to adhere to the expectations their stature and body types have dictated in the past.
6

But Michael Jackson Is Undefeated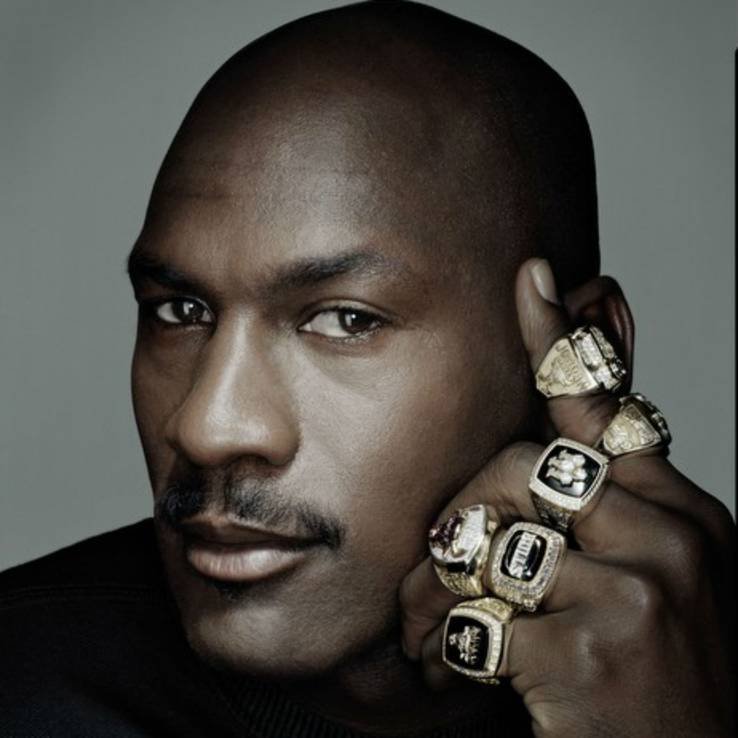 When it comes to NBA championships, there is no one better than Michael Jordan. During his 15-year career, he led the Bulls to six NBA finals and that resulted in six NBA championships. And, some believe that if he hadn't taken his hiatus to play baseball, he could have led the Bulls to two more.
He never lost in the NBA finals, which is truly an incredible statistic. Jordan was able to get to the highest stage in basketball six times and always came out on top.
During the times when he wasn't able to make it out of the incredibly competitive Eastern Conference, he lost to the likes of the 1980's Celtics – one of the greatest dynasties of all time – and the Bad Boys from Detroit.
There is no way anyone will ever be able to surpass this feat, not even LeBron. And, this easily makes him the Greatest of All Time.
He also went to another level during playoff time, with an average of 33 points, 6.4 rebounds, 5.7 assists per game. And, during the finals, he had zero games where he scored fewer than 20 points. To put it simply, the man never choked.
5

Can't Miss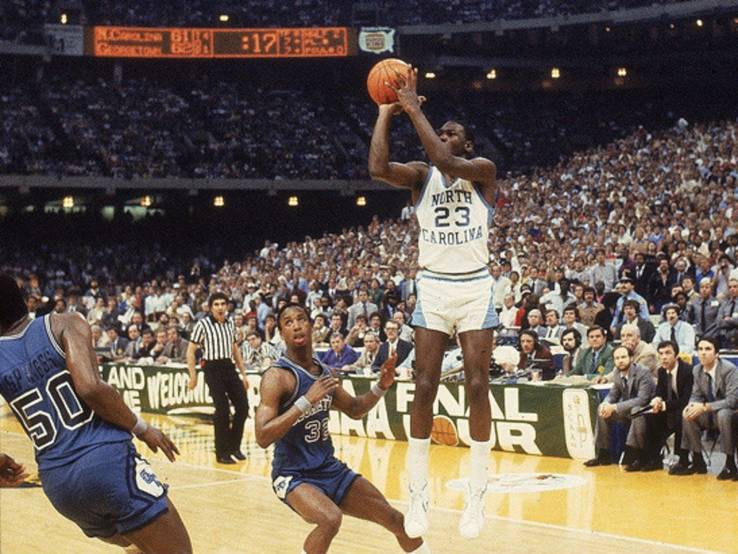 For those of us that actually saw Jordan play, it's hard to have the LeBron vs. Michael argument with the younger generation. Those that have the passion and emotion that drive the Jordan argument are insulted that they even have to discuss the possibility that LeBron could challenge His Airness for the GOAT title.
His first big moment on the national stage came when he hit the game-winning shot for the North Carolina Tar Heels to win the 1982 NCAA National Championship. And, his last big moment came when he hit that final shot against the Utah Jazz in 1998.
If you needed someone to take the final shot in the basketball game for your soul, the person to do it is Michael Jordan, hands down. And, there is no second place.
He is the all-time leader in points per game for both the regular season and the playoffs. There is no question, if you need a guaranteed basket – especially in a high-pressure situation – you want the ball in Michael Jordan's hands.
And, the NBA rewarded him for this. In his six NBA finals appearances, he won the MVP award every time. He also won the scoring title in each of his full seasons from his third to the thirteenth.
4

A Born Leader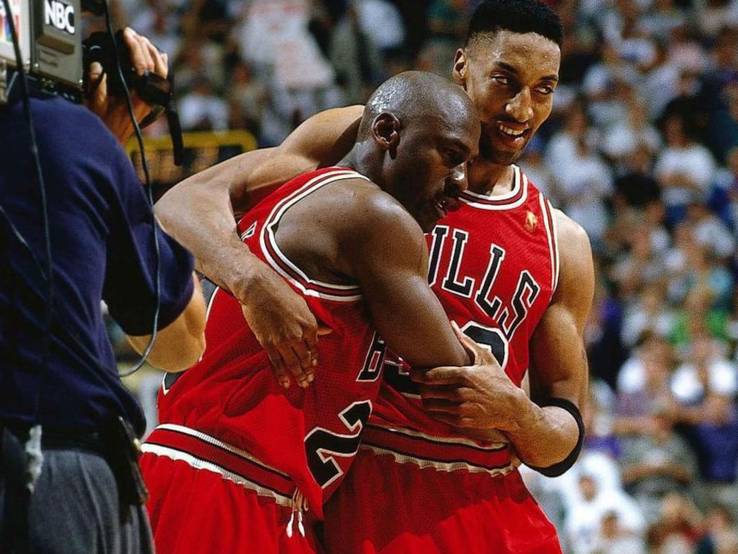 Jordan was the most successful and competitive player to play the game of basketball. No one comes close to having his will to win. If he needed to score fifty points in a game, he would do it. If his team needed a game-winning shot at the buzzer, he delivered. He was born with the attitude he had towards the game, making him a leader that was never OK with failing.
He would do anything to beat his opponent, and if he needed to make sure his teammates were on board, he would let them know. He drove them and inspired them to be their best. When he anticipated the double-team against Utah in the 1997 Finals, he passed the ball to a wide-open Steve Kerr after telling him he better be ready.
He was a machine, he was selfish, and he didn't trust anyone else, but he still won. Fans could see how much he wanted it and how hard he worked to get it – and it was all while Magic and Bird were still in the league.
As Kevin Garnett said, "That man saved basketball when basketball was on the verge of losing it. When we had addicts, when guys came in camp overweight. Who do you think started coming in camp in shape, ready to go day one? Who started that?"
3

Trophies, Rings, and Medals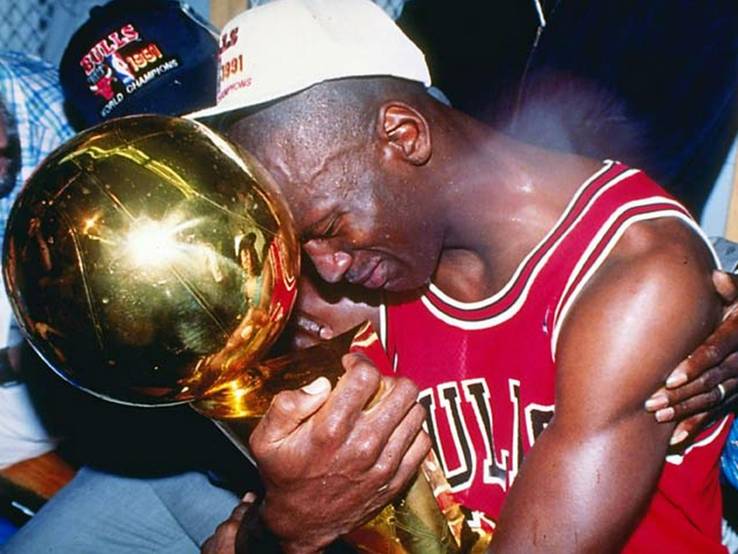 Jordan is the only NBA player in history to have won an NCAA title, multiple NBA championship rings, and two Olympic gold medals. His legacy will live on forever because he was a proven winner from day one.
After the Bulls 0-3 start to the 1991 season, he never lost three straight games again. Throughout his 15-year career, he won 706 games, including the epic 72-10 record of the 1995-96 season, and he never missed a playoff game. This was the primary reason that Charles Barkley, Karl Malone, and John Stockton went ringless in their careers.
He led the NBA in total points from 1987-1998, averaging more than 30 points a game in eight of those seasons and snagging ten scoring titles.
He also has the most 30-point, 40-point, and 50-point games in NBA postseason history, and in 1986, he poured in a whopping 63 points in a playoff game against Larry Bird and the Celtics. And, after that game, Bird said that the man wearing number 23 was "God disguised as MJ."
While trying to win his sixth championship, he was the only Bulls player to touch the ball in the last forty seconds of the final game. Down 86-83, he scored an effortless lay-up to cut the Jazz lead to one. Then, he stole the ball from Malone and sank the game-winning jumper.
2

Talking Trash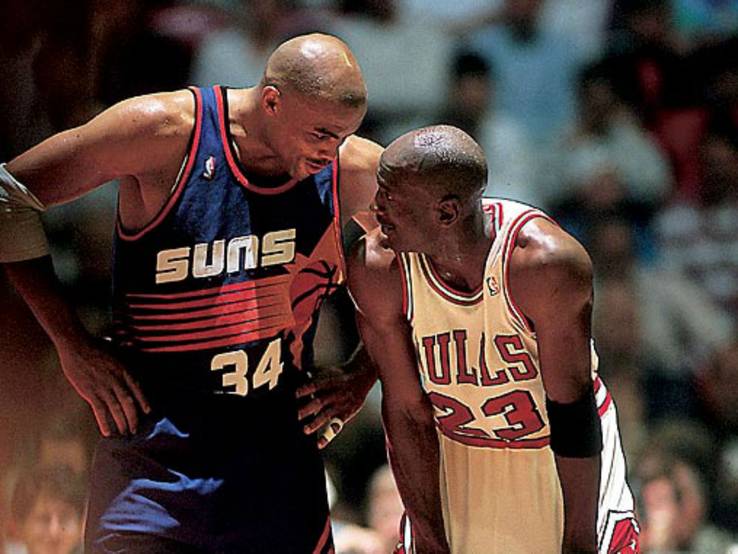 Jordan was quite possibly the greatest trash talker of all time, and he is said to have ruined Muggsy Bogues' career because of it. According to a man who knew the late and former Charlotte Hornets coach Johnny Bach, Jordan taunted Bogues to shoot a jump shot during a crucial possession, his exact words being, "shoot it you f***ing midget."
Bogues missed the shot, and the rest was history. The diminutive point guard's shooting percentage was never the same and it altered his shot for the rest of his life.
He also scored a career-high 69 points in a regular season game against the Indiana Pacers, but that wasn't enough to keep him interested. To make things more fun, he apparently told his defender Craig Ehlo every move he was going to make so he could defend him better, but he still made every shot.
Then there is the iconic finger wag from the 1997 playoffs after he threw down against Dikembe Mutombo, one of the greatest shot blockers in NBA history. Jordan also trash talked the center with his body language – by shooting free throws with his eyes closed – and he scorched him for 37 points in their very first meeting.
1

Movies, Commercials And Shoes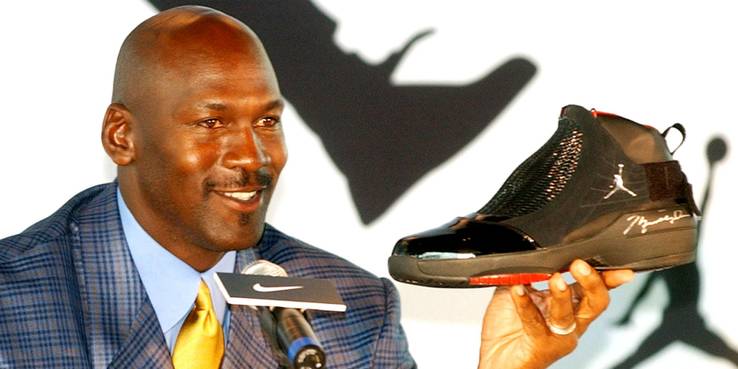 Michael Jordan is still the GOAT both on and off the court. He was the first NBA player to brand himself outside of basketball through his partnerships with multiple sponsors including Nike, Hanes, Coca-Cola, and McDonald's. And, of course, he also became a movie star.
The NBA legend took his talents to the big screen in the movie Space Jam, where he teamed up with Bugs Bunny and other Looney Tunes characters to face the Monstars, who stole the talents of Larry Johnson, Patrick Ewing, and other NBA stars.
And, when it comes to his Air Jordans, he is still the king of the shoe market twenty years after his last NBA championship. In 2017, he still had the biggest shoe deal of any player and raked in $110 million from the sale of his sneakers – more than tripling LeBron.
Jordan's net worth is at $1.3 billion and his retro shoe business continues to grow.
He is also the majority owner of the Charlotte Bobcats and serves as the team's chairman, and his focus is their less than spectacular record.
"I don't anticipate getting out of this business. My competitive nature is I want to succeed. It's always been said that when I can't find a way to do anything, I will find a way to do it," said Jordan.
References: biography.com, hotnewhiphop.com, nba.com, nytimes.com, espon.com, landofbasketball.com, sportskeeda.com, sportsworld.com
Source: Read Full Article