15 WWE Superstars Who Were Fired (And Why)
Wrestling is something that many superstars spend most of their life training for, but some stars careers are more short-lived than others. As well as WWE's usual yearly releases due to budget cuts, there are a number of stars who have been able to get on the wrong side of officials and been handed their termination papers. There aren't many superstars who have been fired in recent years, but there are still a number of stars who made bad judgment calls or managed to anger someone who could change their career and ended up out of a job, since being fired in WWE is actually considered to be rare.
WWE's locker room is a place where wrestlers know that they need to be accepted, because if they have friction with any other superstars, it can cause them a lot of problems in the company moving forward and as you will find out from this list, friction with other wrestlers can also cost you your job, especially if you get on the wrong side of John Cena or Randy Orton, who have some major pull backstage with the officials in WWE. The following list looks at just 15 WWE superstars who have been fired from the company in recent years and why they were forced to leave a business that they had spent the better part of their lives trying to make a career in.
15

Austin Aries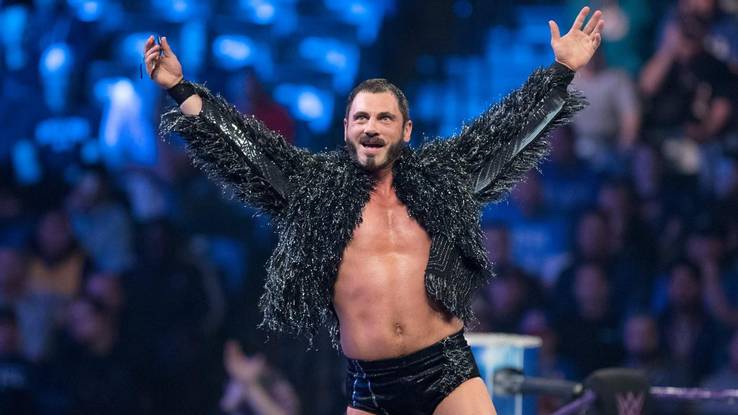 Austin Aries was a fantastic catch for WWE when he first signed for the company back in 2016 since he came with a wealth of pedigree and experience from his lengthy stretch in TNA. Aries started his career in NXT before being brought up to the main roster as a commentator for 205 Live after he suffered an injury.
Aries then returned as a competitor on 205 Live and he was unhappy with the fact that the company would only allow him to compete on the Cruiserweight brand.
There were reports that Aries was unhappy with the fact that he was on the kickoff show for WrestleMania 33, which meant that he wasn't featured on the DVD and didn't receive any royalties. According to Wrestling Inc, the company decided it was the best time following WrestleMania season to cut their losses and fire the former TNA star since he was known to have quite an ego backstage.
14

Zahra Schreiber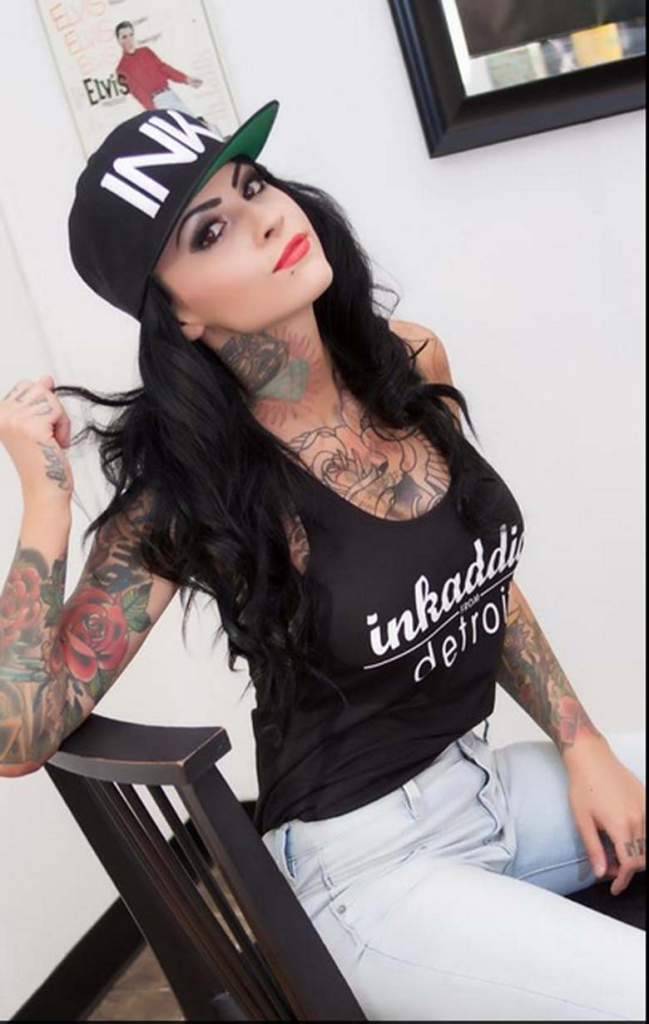 Zahra Schreiber was someone who was unable to make it to the main roster in her WWE career, but she became well-known to the WWE Universe because of the part she played in the scandal surrounding Seth Rollins back in 2015. Schreiber and Rollins both had personal images shared online before it was revealed that the duo had been in a relationship and Rollins' ex-fiancé Leighla Shultz was also dragged into the scandal.
Rollins and Schreiber were then seen to be in a relationship for a while before it was revealed that the former NXT Diva had a number of controversial posts on her Instagram and when fans found these because of her popularity, the company was given no choice but to release Zahra from her contract. According to Bleacher Report, she had already caused them a number of problems outside of the ring in her personal life despite hardly even stepping into it.
13

Robbie McAllister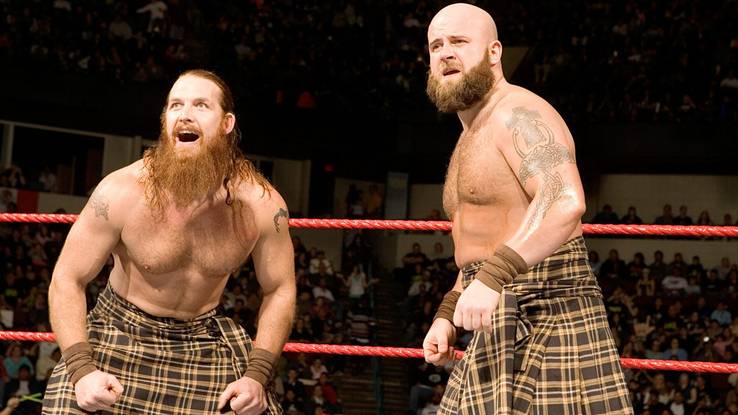 Robbie McAllister was one half of the Tag Team known as The Highlanders for a time in WWE, and the duo was considered to be quite popular–that was, until Robbie made a huge mistake by heading over to an Impact Wrestling show when he was still under contract with WWE. This was at a time when WWE still considered TNA to be their biggest competition and it didn't go down too well backstage.
McAllister was spotted on camera in the audience and WWE officials called him and told him to leave immediately, which he did before he was fined his entire WrestleMania bonus and then fired from the company not long afterward, according to Mandatory. His release also sadly meant the end for his tag team partner. It was a costly mistake that illustrated what WWE was capable of and thankfully it seems that no other stars have made the same mistakes in the years that have followed.
12

Emma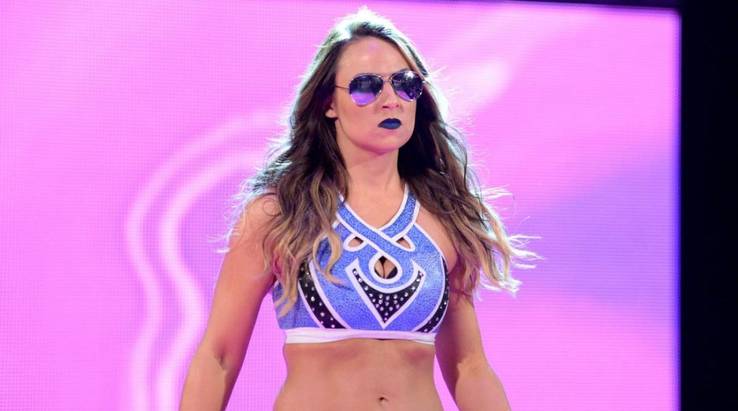 Emma was one of the wrestlers in the NXT Women's Division who helped to kickstart the Women's Revolution when she was part of the final for the NXT Women's Championship when the inaugural champion was crowned.
Sadly, Emma was unable to win a Championship in her WWE career and despite only recently being released, this isn't the first time Emma has been handed her termination papers.
Emma ran into some trouble a few years ago when she was caught shoplifting, but she claimed that she had forgotten to pay for an iPad case. WWE had a knee-jerk reaction because the infraction could have impacted on her work visa and announced on their official website that the Australian star had been released from the company. Just hours later she was rehired when WWE realized that the charge wasn't as bad as first thought and they reacted quite harshly.
11

Mr. Kennedy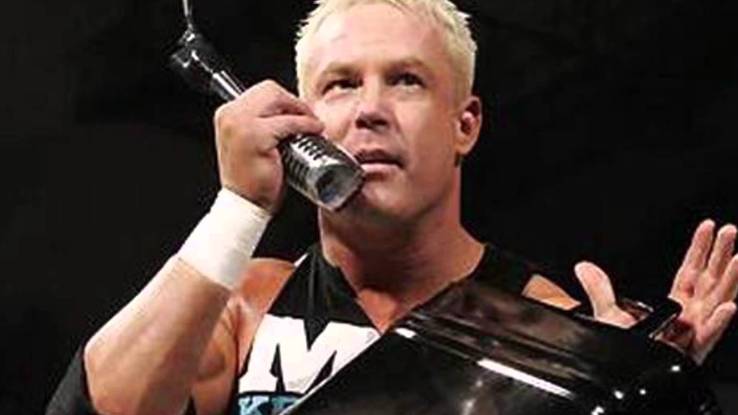 Mr. Kennedy worked well as an annoying heel superstar throughout his WWE run, but sadly he was one of the stars who managed to get on the wrong side of a superstar who had much more pull backstage. Kennedy was a popular superstar but one move in the ring against Randy Orton was the biggest mistake of his career.
Orton headed backstage and protested that Kennedy was dangerous to work with and was the main reason that the former Mr. Money in the Bank was fired from the company, according to Bleacher Report. Many claim that Kennedy did nothing wrong in the match, but Orton was able to prove the pull he had backstage by not only doing this but also costing Kofi Kingston a push back in 2009 when he had a match with the star and managed to mess up a spot, which obviously annoyed Orton.
10

Brad Maddox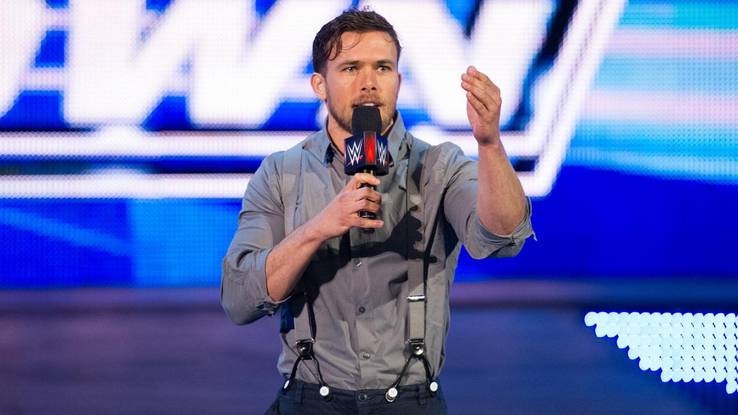 Brad Maddox is best remembered for his time as Raw General Manager and as the referee who cost Ryback the WWE Championship in his match against CM Punk, but he was also a trained wrestler. When his time in a suit came to an end, Maddox was rebranded and debuted as Joshua Kingsley, who was a completely different character to the one he once used behind a desk on Monday Night Raw
Maddox's new character didn't work out well since he cut a promo to the audience at a WWE Live Event and he used a banned word that annoyed Vince McMahon so much that he decided to cut his losses and fire him on the spot, according to Rolling Stone. Maddox had been part of a number of storylines at this point in WWE so his release came as a huge shock to the WWE Universe.
9

Alberto Del Rio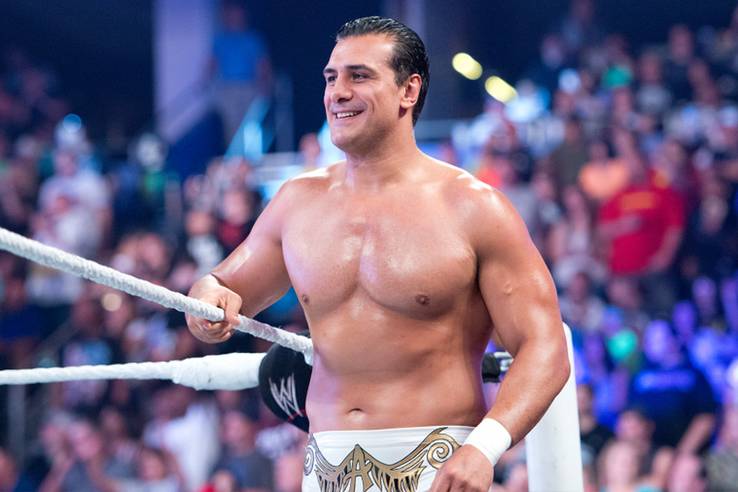 Alberto Del Rio is a former World Champion and even though his most recent return to the company didn't go as planned, he is someone that Vince McMahon is interested in rehiring in the future.
Del Rio had a fantastic first run in WWE that sadly came to an end back in 2014 when he had an altercation with a member of WWE's backstage staff after they made an offensive joke.
Del Rio reacted by attacking the employee and the company had no choice but to release him, according to UPROXX. Del Rio then returned the following year in October 2015 and won the United States Championship but this was the highlight of his return since he was then wrapped up in the Paige saga throughout 2016 ahead of his WWE release, which was somewhat quiet compared to his firing a few years prior.
Featured Today
20 WWE Stars Who Look Unrecognizable Without Makeup

8 Real-Life WWE Breakups Nobody Expected (And 7 We Did)

10 Second-Generation Wrestlers Who Were Better Than Their Parents (And 10 Who Couldn't Live Up)

8

Dawn Marie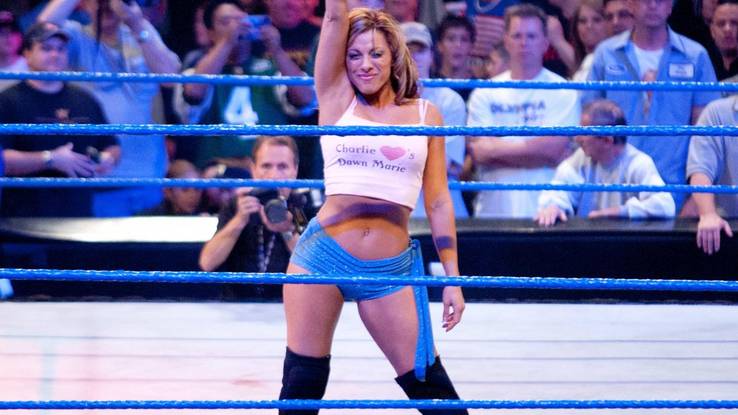 Dawn Marie was one of the women who came to WWE at a time when the Women's Division was mostly about looks, which meant that she lacked the skills in the ring, but she was able to be part of a number of memorable storylines, including one with Torrie Wilson and her real life father Al.
Dawn Marie made the mistake of getting pregnant while she was still contracted to the company and even though they assured her that her job was safe while she was on maternity leave, they still made the decision to release her from her contract during that time.
According to Wrestling Inc, the former Diva then filed a complaint with the Equal Employment Opportunity Commission stating that she was wrongfully fired and that she suffered mental distress since she was fired while she was going through pregnancy. The case was settled the following year and Dawn has stayed out of the spotlight since.
7

Daniel Bryan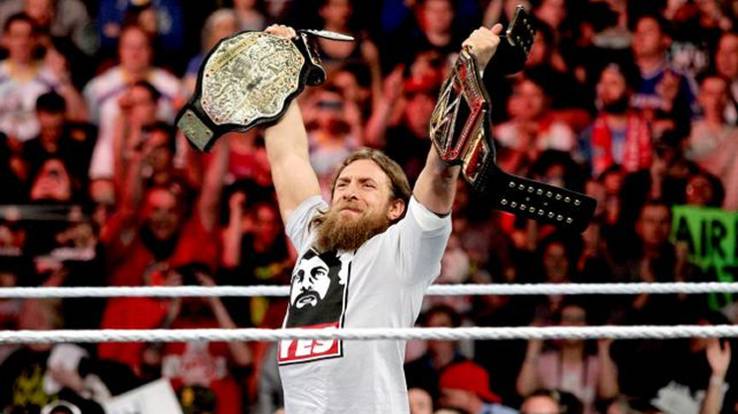 Daniel Bryan recently returned to the ring for the first time in more than two years after he was forced to retire following a lengthy injury battle, but Bryan has had his own fair share of issues in recent years when it comes to his WWE career. When Bryan first made his debut on the main roster as part of The Nexus, he was seen at ringside choking WWE ring announcer Justin Roberts with his own tie, and in a PG environment, the company decided that this was too much.
Bryan was already popular on the wrestling scene and his firing didn't last very long and he returned to the company later that year and has since become arguably one of the most popular wrestlers in the world. Bryan's career certainly has had its ups and downs, but he's finally made it back on top.
6

Charlie Haas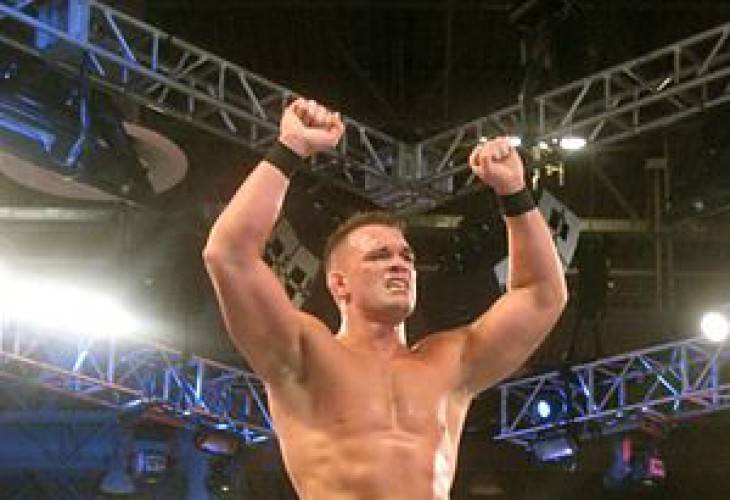 Charlie Haas was once part of the Tag Team Division at a time when it was booming with talent but because WWE had brought out a lot of their competition, they didn't have to compete with anyone and back in 2005 the Tag Team Division was on its knees. Haas was released with a number of other guys and went on to talk about the reasoning for this, which was because the company was unaware of how to book the talent that they had signed.
Haas has talked about his release at length where he has stated that one of the reasons for his release was the booking team and the fact that the writers didn't have a lot to do with the wrestlers and didn't know what they were actually looking for when it came to characters. Luckily, the company has changed somewhat since then and Haas has enjoyed a lengthy career on the Independent circuit.
5

Gangrel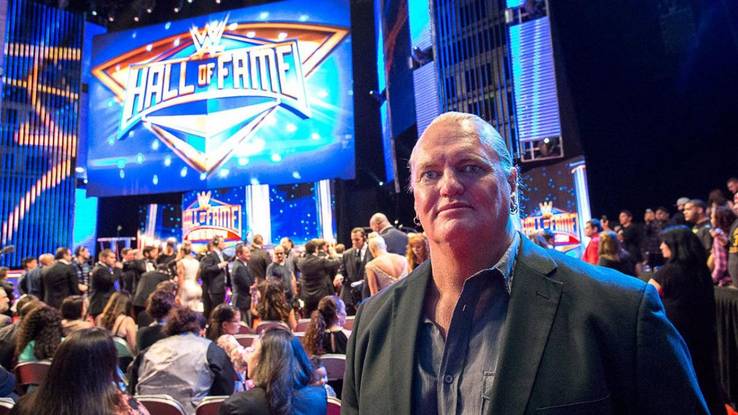 Gangrel will be best remembered for his time as part of The Brood alongside Edge and Christian before the duo went on to make waves of their own. Gangrel wasn't a small superstar and his size caused him a number of issues, which is why he wrestled in a shirt.
This was part of his downfall when Vince McMahon had an issue with his weight and when his shirt popped open in his match because he had forgotten to tuck it in, McMahon was so annoyed that he decided to release him from the company. Gangrel had struggled with his weight throughout his WWE career, but the boss decided that he was out of excuses and that the former vampire was no longer needed on WWE TV. Gangrel has since continued to wrestle on the Independent Circuit over the past few years.
4

Paul London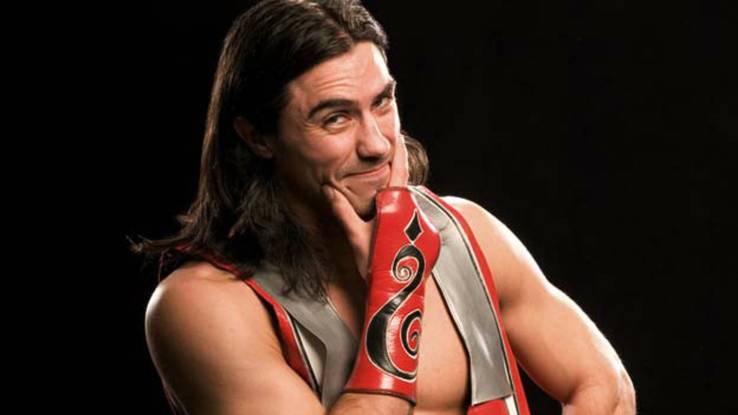 Paul London's run-in WWE will probably be best remembered for the fact that he was a Tag Team Champion alongside Brian Kendrick, but his release is the thing that many fans remember much more vividly than his career. London was seen backstage back in 2007 when Vince McMahon's limo blew up in an attempt to write the chairman of WWE off TV for a while, but while every other superstar looked down and upset as McMahon walked past, London had a huge smile on his face.
Even though this angle went on to be scrapped, London found out the hard way that WWE doesn't like stars to break kayfabe backstage when they released him from his contract not long after.
London has been quite outspoken about the fact that he will never return to the company in recent years so it seems that he holds a grudge.
3

Jim Ross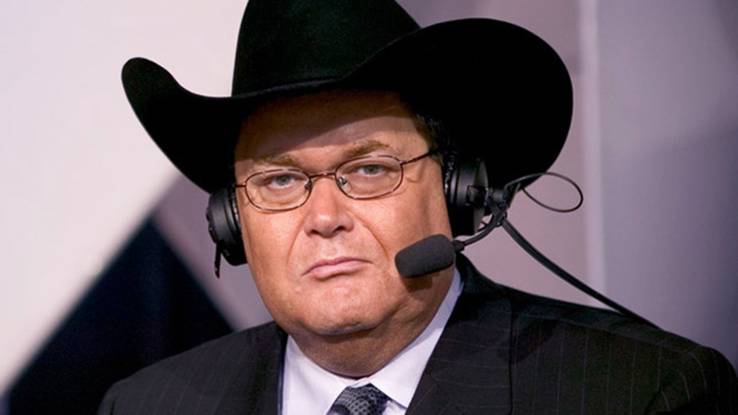 Jim Ross was a longstanding WWE employee and someone who was respected by the WWE roster and Universe alike as one of the voices of the company, but this wasn't enough to see him keep his job back in 2013. He hosted a WWE 2K14panel that saw Ric Flair become a little too animated and upset following the passing of his son Reid.
Ross was the host and was expected to calm Flair down and because he didn't and he allowed the WWE Hall of Famer to become even more animated and make a mockery of the panel, Ross was the one who took the bullet. Flair was mourning his son so he didn't receive a punishment, but Ross was fired from his duties. The former commentator has returned to the company a number of times in recent years so he is back in good terms with Vince McMahon following his abrupt release.
2

Simon Gotch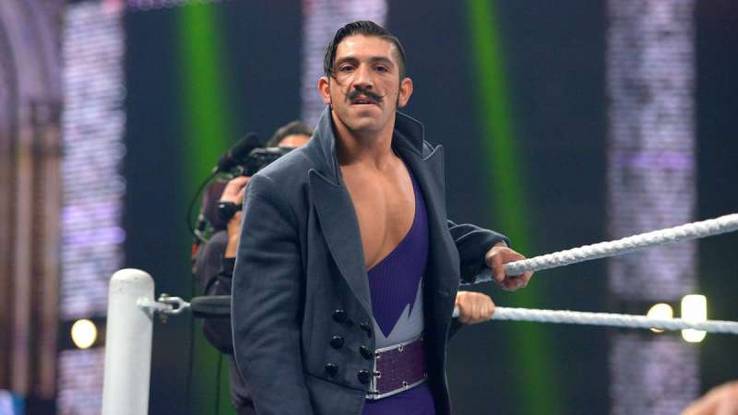 Simon Gotch is a former NXT Tag Team Champion, but when he was promoted to the main roster alongside his Vaudevillian tag team partner Aiden English, he was unable to make the same kind of impact and this obviously began to get him frustrated.
According to USA Today, Gotch caused a number of issues backstage last year, including one with his own tag team partner, which then led to his WWE release because WWE thought that he was becoming a trouble maker backstage.
Gotch had caused a problem backstage at WrestleMania, which could have been one of the main reasons why the company acted quickly and decided to remove him from their roster. English has gained a push on his own since his release and Gotch has moved on to a career on the Independent Circuit where he seems to have been able to find his feet again.
1

Enzo Amore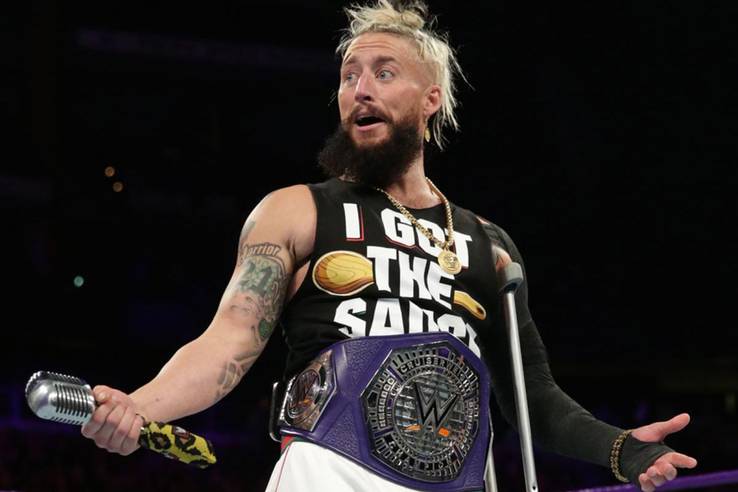 The most recent WWE firing happened earlier this year when former Cruiserweight Champion Enzo Amore was fired from WWE after he failed to inform WWE that he had been part of an investigation for assault. The charges came to light earlier this year on the day of WWE's Raw 25 show, the biggest of the year and the one where all media outlets were looking at the company.
The negative attention saw the company make the decision to suspend Amore that day and then edit the show at the last minute.
According to Forbes, Amore was later fired from the company and even though he was Champion, the company decided to vacate the Championship and allow him to walk away from his duties. This is the first time an employee has been fired for withholding information from WWE and given the punishment, it could also be the last.
Source: Read Full Article