20 Female Celebs Who Gave Up On Hollywood Men To Date Athletes
We've often wondered how stars and athletes end up dating because they come from such different worlds. But for the most part, it seems they are set up by mutual friends. That is certainly the case when it came to Gisele and her handsome football player husband.
One of the first-ever cases of athletes and celebrities dating was Marilyn Monroe and Joe DiMaggio. Monroe was considered to be the most beautiful woman in the world at the time. These days, it seems even more common for celebrities and athletes to get together. It's much easier to meet a celebrity or athlete these days with the help of social media. You no longer have to get a phone number from an agent you just have to look them up on Instagram. Kim Kardashian dated not one but two athletes before she found her husband, Kanye West.
Sometimes, these unions work and the couple lives happily ever after like Gisele and Tom, but other times, it ends in divorce and sometimes even a cheating scandal erupts from it all. Some of the couples are power couples while others can't seem to make the magic stay. We can't even suggest that the women are after their money because despite possibly being the best quarterback in football and having five Super Bowl rings, Gisele is still the breadwinner in the family with a net worth of somewhere around $360 million. Check out these 20 female stars who gave up on Hollywood men to date athletes.
20

Khloe Kardashian And Tristan Thompson's Unhappily Ever After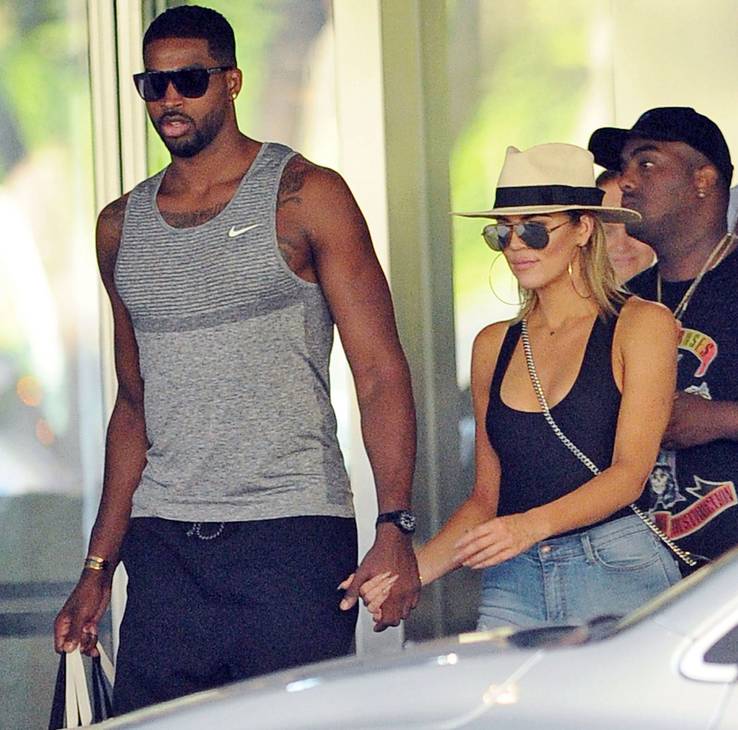 The jury is still out on whether these two are going to make it work after the scandalous story that hit the news a few days ago. The two haven't been together long, they started dating in 2016 and only one year later they were going to have a baby together. The two seemed like a happy couple and were just days away from welcoming their baby girl into the world when Tristan was caught on camera. That's the saddest part of this. He doesn't sound like a very cool dude. The footage of Tristan was from back in October and TMZ was the first to release it. A source told People magazine that this wasn't the first time Tristan acted this way. "Tristan has been consistently [doing that] to Khloe," the source said. A source for the family told People,
"Kris is in Cleveland now giving Khloé as much support as possible and Kim is also heading there as well,"
one insider said. "They're trying to keep her emotionally stable. The whole family is beyond pissed at Tristan. The goal is to get Khloé out of there as fast as they can without jeopardizing the safety of the baby after she's arrived. Khloé just wants to be home."
19

Eric Johnson And The Beautiful Blonde Jessica Simpson
We kind of always expected Jessica Simpson to marry one of her own. Her first marriage was of course to fellow singer Nick Lachey and she was involved with Adam Levine at some point so we always thought if she remarried it would be to another singer. Many were surprised that Simpson found love in former NFL player Eric Johnson. She did leave Hollywood behind for the life of an entrepreneur and she's certainly the breadwinner of the family now. When it came to meeting her now husband Eric Johnson, they met through friends. People magazine asked her if she thought that Eric was the one:
"I never go to that because I already went there, so, I'm not gonna jinx my own self. He's the one for me right now! I'm very happy, I'm in a great place and if right now could last forever, I'd take it."
The two started having babies before they got married which was completely different than the marriage she had with Lachey. She was a virgin when she married him. Simpson told Jay Leno on The Tonight Show in January 2013, because the two had tried two different wedding dates "but he [kept] knocking [her] up!"
18

Eva Longoria And Tony Parker Didn't Make It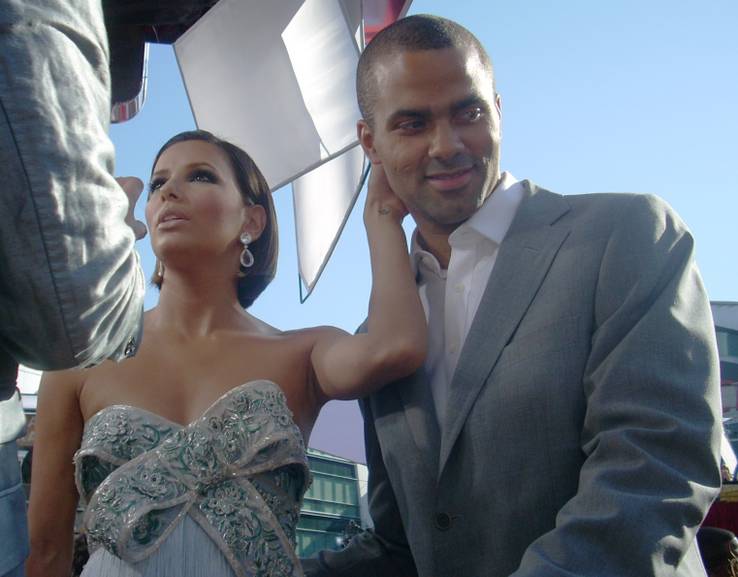 During her Desperate Housewives days, Eva Longoria was a woman that all men were vying for, but she only had eyes for Tony Parker. If only he felt the same way. The two were only married for three years before they got divorced in 2010. There were plenty of rumors that Parker had been unfaithful. Longoria had confided in her friend Mario Lopez at the time stating that she had found hundreds of texts on Parker's phone between him and another woman. When Longoria kicked him to the curb, he was devastated.
"It's true, it was a difficult and painful experience in my life."
It was totally his doing but it sounds like he's had a lot of regrets over the years. "It's not easy to leave a relationship, because when I get involved in something, I want to do well. The exposure, I could not control. This is the world we live in today; everything is on the Internet and on social network sites. I never paid attention to what people said. Hollywood is another world, on another level." It's too bad he threw their marriage away over a fling.
17

Hills Star Kristin Cavallari And Jay Cutler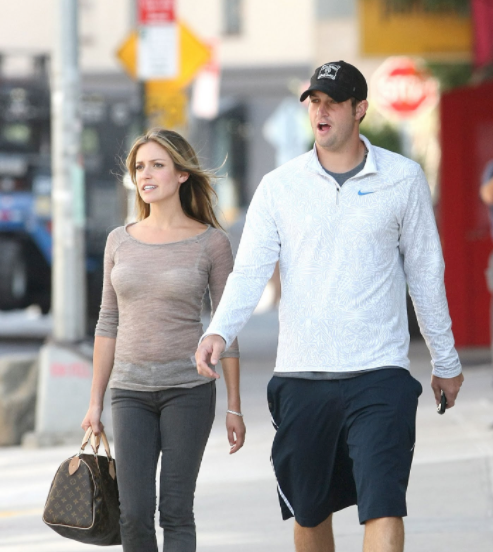 The Hills star married her athletic boyfriend in 2013 for a Nashville wedding. She loves the fact that they think the same when it comes to parenting. "Having Jay is really helpful," Cavallari told Disfunkshion magazine in an interview about her Chicago Bears husband.
"It's important to talk about parenting philosophies before having a child. You want to go in knowing how to raise them to avoid the arguments that can ensue. Being good parents is our top priority."
The two now have three children together, two boys and one girl. She has said that although her relationship isn't perfect, they try really hard to make it work. She told US Weekly, "Honestly, I think communication and it's so much easier said than done. I know that Jay and I have to make a conscious effort. You have to put in work for a relationship. You can't just get complacent and lazy. You have to still value and appreciate the other person. I think that when you don't that's probably when you start to get in trouble. And, I mean, we have our issues. Our relationship isn't perfect. But we love each other and we work on it and we make a conscious choice to work on the relationship and I think that that's what you just have to do."
16

Supermodel Gisele Bündchen And Tom Brady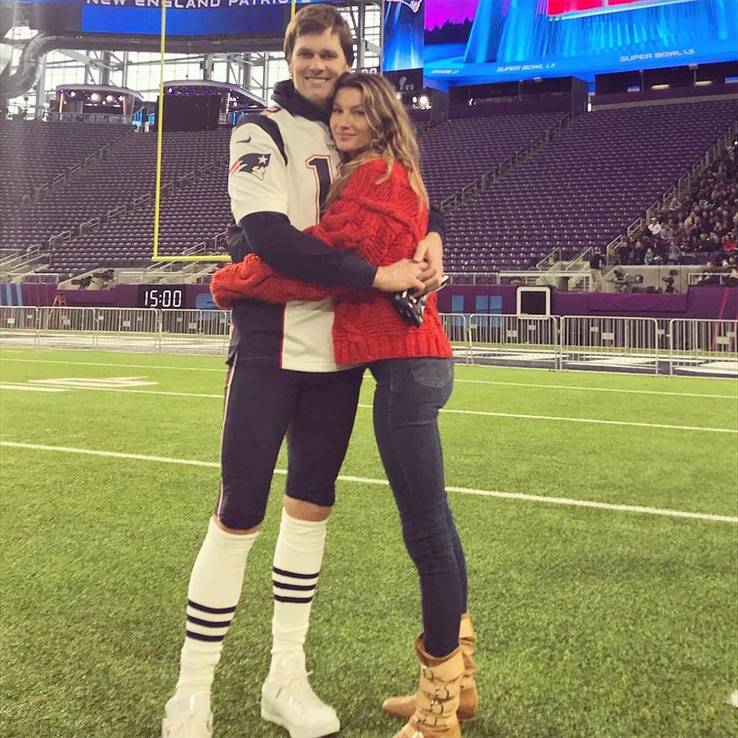 Gisele decided to give up Hollywood men after her relationship with Leonardo DiCaprio crashed and burned. The two had been together for a while and it was rumored that she wanted a commitment and he wasn't interested in marriage and children. DiCaprio will probably be a permanent bachelor and so Gisele moved on. She was introduced to Tom Brady by a friend who thought the two were very much alike.
"The moment I saw him, he smiled and I was like, 'That is the most beautiful, charismatic smile I've ever seen,'"
Bundchen told Vanity Fair. That first night the couple talked for three hours and believe it or not they haven't gone one day since without speaking to each other. "He's very close to his family," she said. "He's Catholic. His parents have been married 40 years. He's got a pure heart. That's all that matters — he's got the purest heart." She is fiercely loyal when it comes to her husband and when the Patriots lost against the Giants in Super Bowl this year, she defended him saying, "My husband cannot throw the ball and catch the ball at the same time." This supermodel can be badass when she really wants to be.
15

Cheerleader Gabrielle Union and Dwyane Wade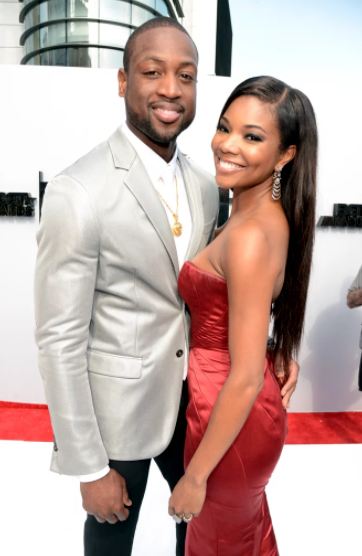 We remember Gabrielle Union from Bring It On and although she has been in a few other movies over the years, she hasn't become an A-list star. She became engaged to NBA player Dwayne Wade in 2013 after they had split up for a period of time. These days, the couple is flipping homes on the TV series All-Star Flip, which chronicles the ups and downs of purchasing a home, updating it and then trying to flip it.
"Ever since we renovated our house a few years ago, I've been a little real-estate obsessed,"
the actress said in a release. "It took a while, but I finally convinced Dwyane that we should try flipping a house." The two married in 2014, and she is also the stepmother to his two children. Union was married once already so it made her extra careful when it came to choosing another man to marry. "What you learn from divorce is you have to be incredibly honest, about what you want, what you need, and what your expectations are," Union said in 2012. "As women, we're sort of taught to go along, to get along, not cause any ruffles, but yeah, that got me divorced."
14

Kim Kardashian And Kris Humphries Weren't Meant to Be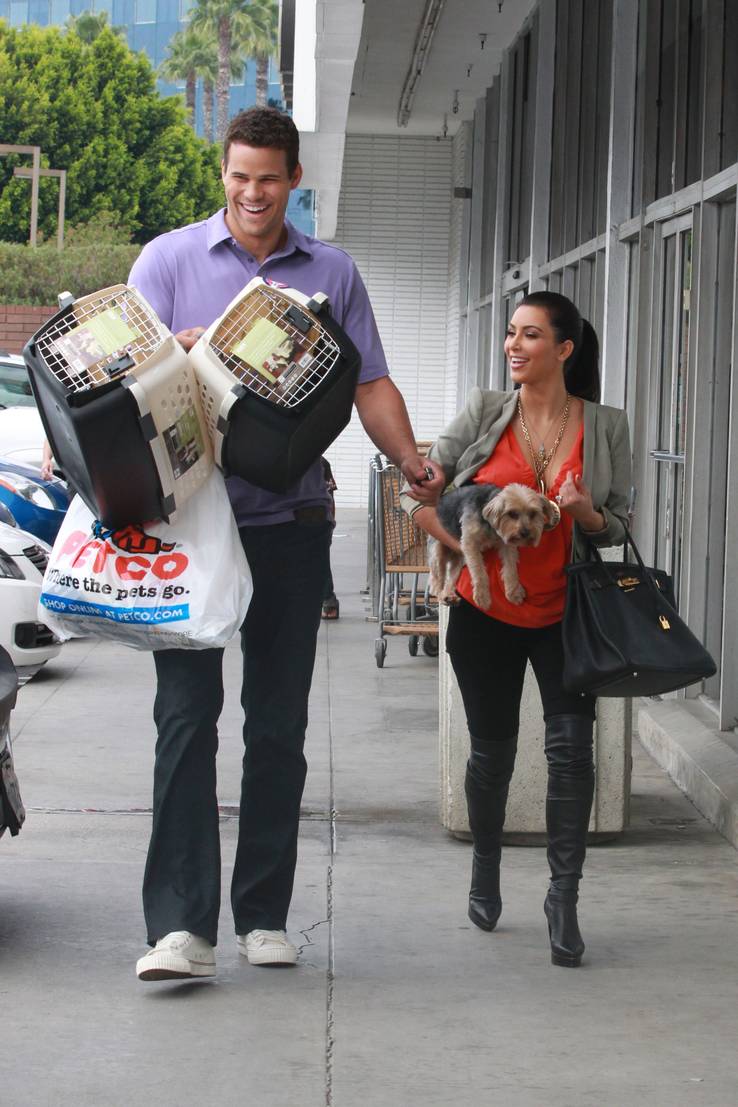 Kim Kardashian has dated a few athletes over the years and we really thought she would have ended up with one. She was married to Kris Humphries at one time, but it didn't last very long. It only lasted 72 days in total which is just more than a little embarrassing. You know it's over when you start having regrets on your honeymoon and that's exactly how Kim knew that the marriage wasn't going to last. "I just thought, 'I'm 30, I better get married."' The two had a lavish wedding and then Kim was filing out divorce papers a couple of months later.
"I think a lot of girls do go through that where they freak out thinking they're getting old and have to figure it out, all their friends are having kids. It was more of that situation. I knew on our honeymoon it wasn't going to work out."
Marriage definitely shouldn't be taken that lightly where you think to yourself you're getting old, so you have to get married. It's supposed to be a lifelong commitment and for Kim, it only lasted 72 days.
Featured Today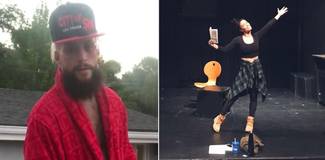 8 Recently Released WWE Stars That Are Thriving (And 8 That Aren't)

15 Secret WWE Storylines Triple H and Vince McMahon Might Be Thinking About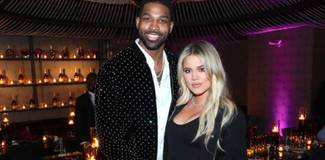 Tristan Thompson Posts On Social Media For The First Time Since Khloé Kardashian Scandal

13

Country Singer Jessie James And Eric Decker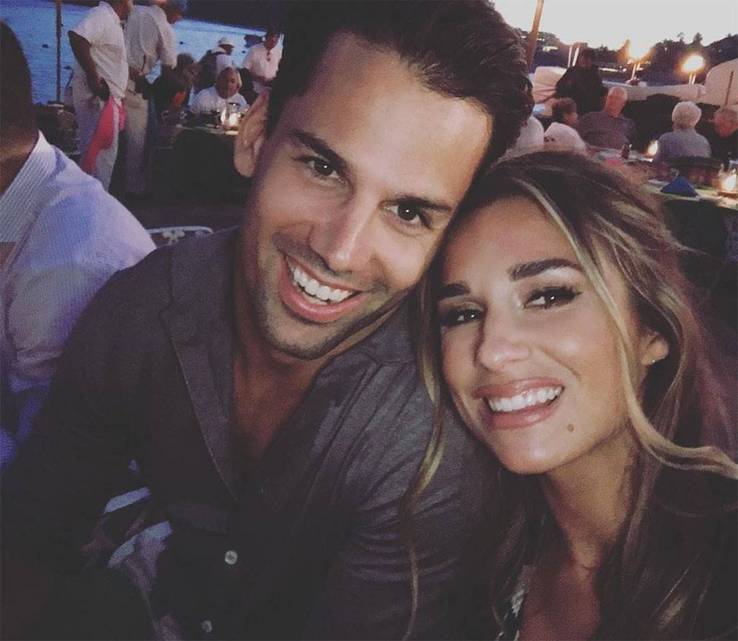 These two are seriously so beautiful together, talk about a good-looking couple. Jessie James married her NFL player husband in 2013 and it wasn't long after that that they were announcing they were having a baby. The two are always showing us plenty of PDA and we get to see a peek into their real life with their reality TV show Eric & Jessie. Hopefully, it works out better for them than The Newlyweds did for Nick and Jessica. They just had their third child together this past March, so the couple is still going strong. When it comes to her life, parenting comes first for Jessie. "It may sound old-school of me, but being a mom comes first," she said in the March 2018 issue of Pregnancy & Newborn magazine.
"My personal career and needs are secondary. If anything gets in the way of me being a good mom or wife, I simply say no."
The couple decided that they were only going to have three children and she's finding it bittersweet. "I realize this is my last baby and how special it's been. We are so excited to meet him," she wrote on Instagram. The two really do sound like a cute couple.
12

Beautiful Brooklyn Decker And Andy Roddick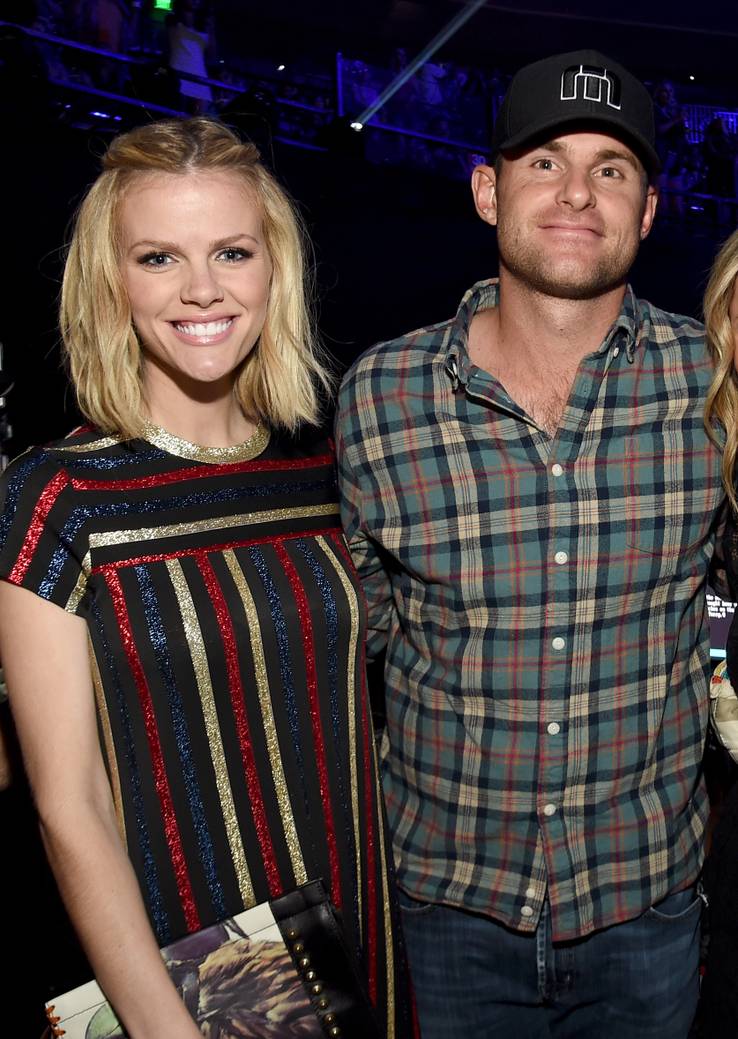 These two have been together for a while. They married in 2009 and are still going strong, and they just recently welcomed another child into their family. Model Brooklyn Decker has said that her relationship is as strong as ever. "It's great, it's wonderful," she says of being married to the tennis champ. "Nothing's changed, in a good way! So it's nice." The couple has two children together and the second was just born January of this year. Roddick has spoken very highly of his wife over the years. When he was giving a speech for the International Tennis Hall Of Fame event in Rhode Island, Andy said:
"Brooke, I don't know how you juggle it all. You hear a lot of guys find it very tough to walk away from professional sports, but you are the reason my personal transition into a quasi-everyday life has been gratifying and full."
We love it when we hear husbands talking about their wives in this way. Decker is pretty happy with their life and family. "I have help. I have a nanny. I have a wonderfully supportive husband who is retired from his first career. I'm lucky to be allowed to go and work because I have support at home, and by the way that doesn't just come with the entertainment industry, or fame, or money."
11

Kaley Cuoco Moved Too Fast With Ryan Sweeting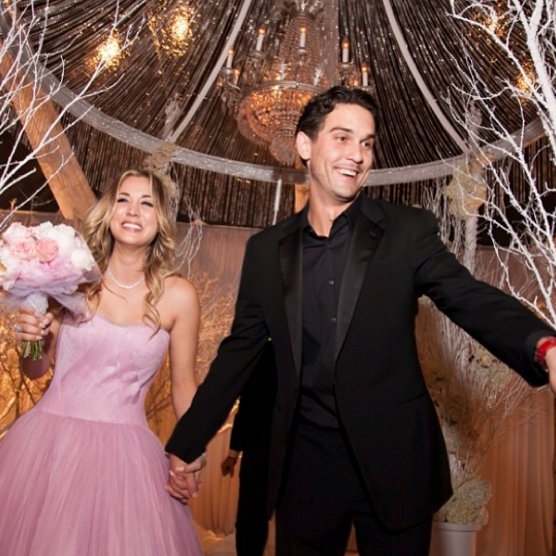 These two moved fast indeed. They were only dating for six months when they decided to tie the knot. How can you really know someone well enough to marry them after only six months? She had originally been introduced to tennis star Ryan Sweeting by a friend and she decided to go on a blind date with him. "We actually met on a blind date," she told David Letterman.
"I had never met him and he had really never met me. He still tells me he had never seen the show, he didn't know who I was."
She must have loved the fact that he wasn't just interested in her based on her character on the show. "Dinner was great," she quipped, "And then he moved in the next day." It's safe to say that the two probably should have taken more time to get to know each other. Moving in the very next day was a little crazy, to say the least. The two were married in 2013 and got a divorce in 2016. She doesn't seem to be over dating athletes, however, as she is now engaged to equestrian Karl Cook. How do these actresses meet all these athletes?
10

The Legendary Victoria Beckham And David Beckham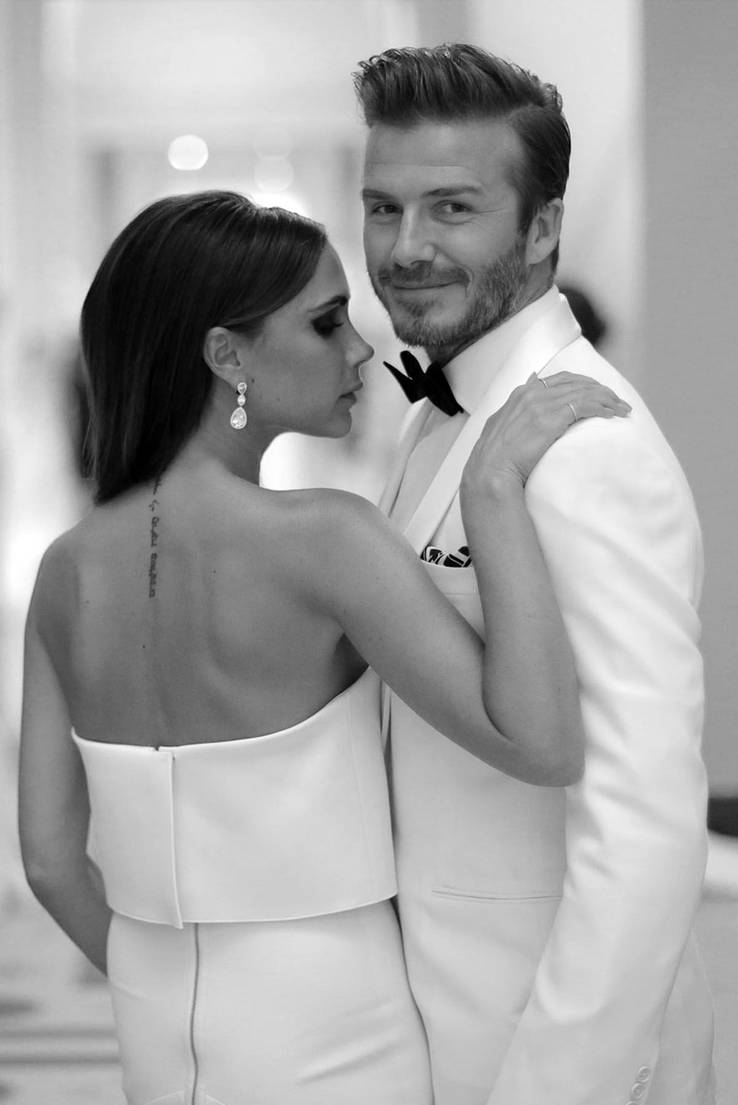 Victoria Beckham and David Beckham are probably the most famous couple when it comes to stars and athletes getting hitched. These two have been together forever and it doesn't seem like anything can break them apart. They certainly have a strong bond and despite numerous scandalous rumors, Victoria doesn't seem to be going anywhere. When it came to meeting David for the first time, Victoria describes it as love at first sight. In an issue of British Vogue, she writes a letter to her younger self about the meeting. "Learn more about football, especially the offside rule. And yes, love, at first sight, does exist. It will happen to you in the Manchester United players' lounge — although you will get a little drunk, so exact details are hazy.While the other football players stand at the bar drinking with their mates, you will see David standing aside with his family. (He's not even in the first team at this stage — you are the famous one.) And he has such a cute smile. You, too, are close to your family, and you will think how similar he feels to you. He's going to ask for your number. (He still has the London-to-Manchester plane ticket on which you wrote it.)" So cute.
9

Iggy Azalea And Her Disastrous Relationship With Nick Young
Sometimes, female stars flee form Hollywood players just to end up with athletes that are also players. There seem to be players in every industry, you just got to find yourself the right guy. Iggy and Nick seemed happy together, certainly happy enough to get engaged in 2015. It was all part of celebrating Nick's 30th birthday. The two didn't last very long, however, and only a year after the engagement, they broke up. Iggy posted on Instagram that she had a lot of trust issues with Nick mainly because of a video that turned up online that showed Nick with his Lakers teammates and Nick was bragging about how he was with other women. Iggy can at least be grateful that she got out of it before she was married. Apparently, there was a time that Iggy met Nick before they dated and she didn't like him very much. Maybe she should have trusted her instincts at the time. "[We'd met] a few years prior to that, and I didn't know and I hated him," she told The Daily Telegraph. Sometimes, there are signs right at the beginning that tell you that you shouldn't be with someone.
8

The Real Housewife Kim Zolciak And Kroy Biermann
You know you are in for some drama when you date a woman that's from The Real Housewives of Atlanta. Seriously, for anyone that has watched any of those shows you know the women on there can be a little much to take. The NFL defensive player Kroy Bierman doesn't seem to mind and she became the wife when they married in 2011. They have a big family of four which must keep them pretty busy. Their relationship has certainly taken a lot of criticism over the years. The couple both seem to have estranged relationships with their parents and Kroy's parents never wanted him to marry the reality star.
"His parents envisioned Kroy to marry someone a little different from me,"
said Kim, who got famous on The Real Housewives of Atlanta. By someone else, we imagine they didn't want their son being with a drama queen from a reality show. So instead Kroy decided to break contact with his parents. "I've chosen to disconnect," said Kroy. "It's about being supportive and happy, and not just saying it, but having your actions match what you are saying," he added. In the end, you have to do whatever makes you happy and not always listen to what your parents want.
7

Sweetheart Hilary Duff And Mike Comrie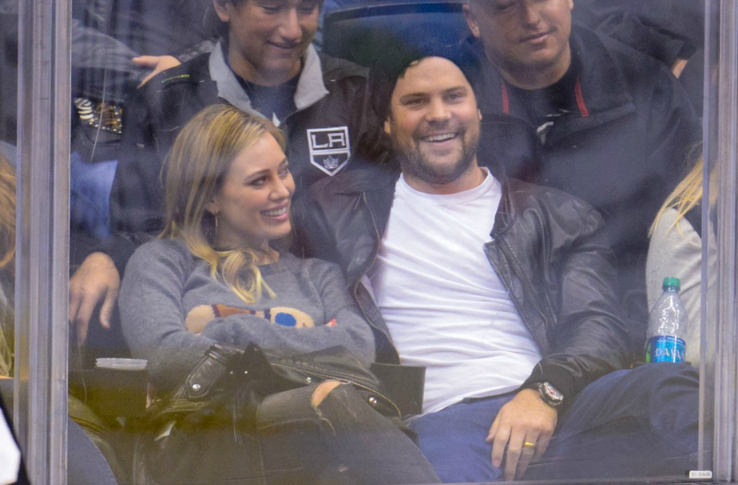 Hilary Duff was another movie starlet that got wooed by an athlete, but their marriage didn't last either. The two began dating in 2007 and were married three years later. She fell in love with former New York Islanders center Mike Comrie, but it wasn't meant to be. The two have a son together, Luca Cruz and they still maintain a healthy co-parenting situation. The two divorced in 2015 and Duff found the experience to be a difficult one. The two get along so well post-divorce that you wonder why they couldn't make it work, to begin with. "Mike's amazing," Duff said.
"We're so ingrained in each other's lives. I wouldn't choose anyone else to co-parent with. We are really good friends and care a lot about each other,"
she told Cosmopolitan. The two even tell each other who they are dating. "I don't want to talk too much about that," she said. "But yeah, we do. We feel like it's respectful to keep everybody in the loop. I don't know as much about his life as he knows about mine because mine's a lot more public. I've never been a good dater. I meet, like, one person a year that I'm maybe attracted to." She's not someone who can force feelings. "I never want to be that girl who's desperate to find a mate."
6

Actress Julianne Hough And Brooks Laich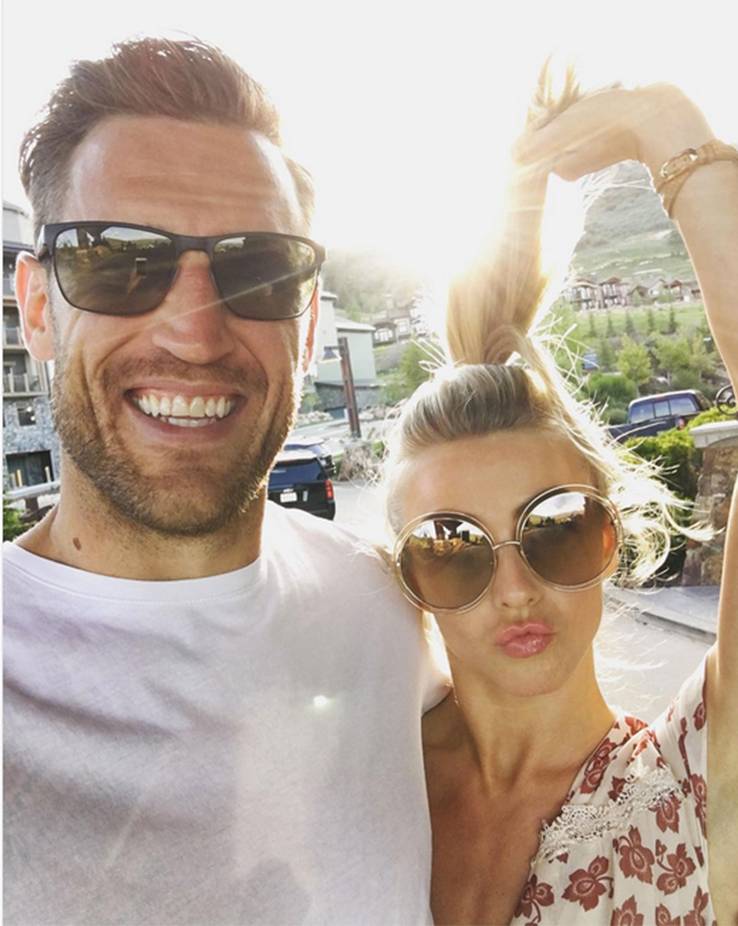 This couple is just too beautiful for words and judging by her Instagram page, they are also very much in love. She's an actress, dancer and country singer and he's a professional hockey player and the two fit together like puzzle pieces. She met her man through actor Teddy Sears and she has him to thank for the husband that she has. "Teddy tried to invite Brooks — who was a good friend of his — to visit him in L.A. Brooks, who knows nothing about pop culture, joked, 'What are you going to do — hook me up with that Juicy Fruit starlet?' He'd seen the commercial and was like,
'Where do I meet a girl like that?' I was the girl in the commercial! Teddy remembered that comment and texted Brooks, 'You're never going to guess who I'm doing a movie with.'"
She has stated that dealing with a long-distance relationship can be hard, but she feels it's worth it. In an Instagram post, Laich revealed his feelings for Hough. "Three years ago today I asked this incredible woman to be my girlfriend, this is the photo we took right after I asked her! And today it's hard to even think of what life was like before her. She is the most kind, generous, and loving person I have ever met, and I am so grateful every single day to be by her side."
5

Sweetheart JoAnna Garcia And Nick Swisher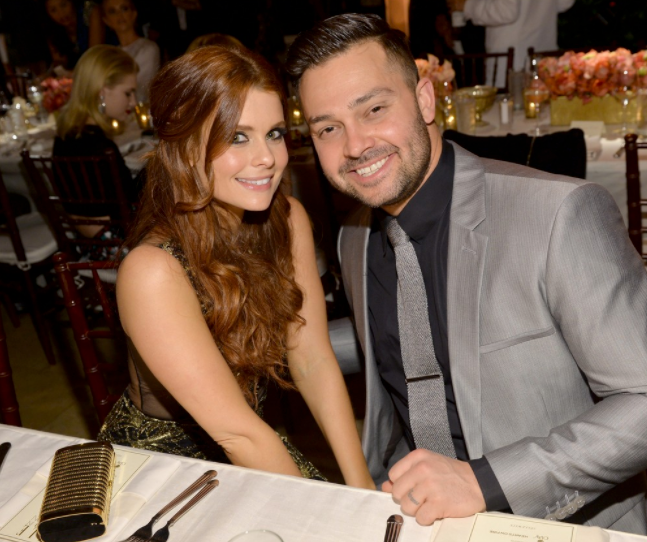 We've seen JoAnna Garcia most recently on the TV series Once Upon a Time and she has been married to professional baseball player Nick Swisher since 2010. The couple has two children together and seem as happy as ever. When the two started dating Nick was eager to lock things down with the beautiful JoAnna.
"He was really consistent and he was very willing to prove himself. He's like, 'I don't want you to think that I'm some stereotypical athlete,'"
she exclusively told Us Weekly. "He was very honest about that. He was like, 'I'm only going to be dating you and you are the only one and until you believe that I'll be here reminding you of that.' And that just really struck me like he's in it to win it." No wonder she fell head over heels in love with him, she didn't seem to have to worry about scandalous rumors with him. "I was pretty smitten from the very beginning, but I was playing it cool. I played it much more cool than he did," she added. We have a very real friendship. The one thing that really enchanted me about Nick when I first met him was he obviously was a young, successful guy, but he was so happy and grateful. And I think we both have that spirit. So we work hard at staying close and connected."
4

Country Superstar Carrie Underwood And Mike Fisher
Another gorgeous couple that probably made some pretty good-looking babies over the years. She's a superstar in country music and he's an NHL player. The two married in 2010 at the Reynolds Plantation resort in Greensboro, Georgia. The couple only has one child together, probably because they are insanely busy. The two had to recently shut down rumors that their marriage was troubled. Underwood assured everyone that nothing was wrong and they were "better than ever." We hope that the two really aren't headed for divorce because they seem like a beautiful couple. The two actually met at one of her American Idol concerts and they have been together ever since. She made sure to get her first kiss on New Year's Eve in 2008 even though he wasn't a fan of PDA. "We were in front of people, and he's not a big PDA guy," the singer told Glamour.
"I figured, I'll go in for it because he can't leave me hanging, right? So I made him kiss me in public."
The two definitely let  faith lead their relationship. "I was praying a few days before about [moving teams]," Fisher said of being drafted. "I was just so frustrated and said 'God, if you have me go somewhere take care of it, look after it,' and he sure did that. He put me in a place I was comfortable with and I think that's part of the reason that this is the place I'm supposed to be and that's comforting for sure."
3

Saucy Star Eliza Dushku And Rick Fox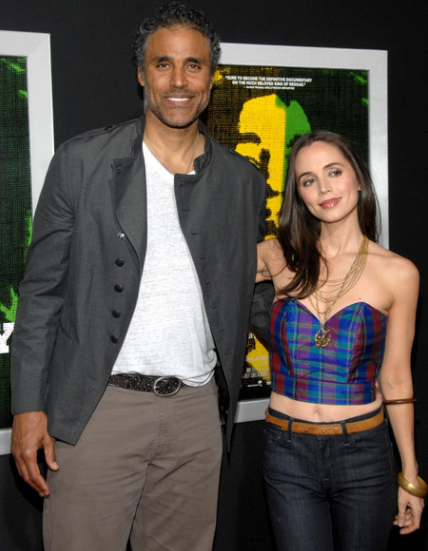 The couple seemed really sweet together and spent a whooping five years with each other before they split in 2014. At the time, foxy actress Eliza Dushku was seeing stars when it came to her beau. "I have a man that is pretty advanced in the sweet department," Dushku told US. When it came to their breakup, the actress told The Boston Globe that it had a lot to do with the distance between them. Let's be honest, long-distance relationships really suck. "Rick's an L.A. guy and I'm a Boston girl," the star said.
"Nobody in L.A. has a basement. They all have the obligatory storage spaces in the Valley. I'd rather be a little physically cold here than emotionally cold in L.A. I missed my town and I missed my family."
The two had discussed marriage at one point, but in the end, it didn't look like it was going to work. "We've been honest about that conversation, and we've had it," he told US. "I've failed in marriage before, and this will be her first marriage. So we want to make sure the foundation is laid in a responsible way where communication is had about what she wants from life as a woman — whether she wants to have kids or go back to school — whatever she wants to do."
2

The Lovely Kate Upton And Detroit Tigers Justin Verlander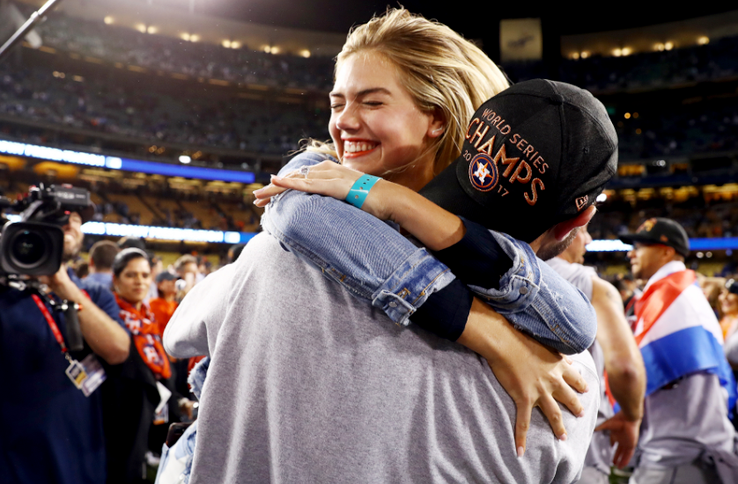 Kate Upton and Justin Verlander were together for a while before even getting engaged. There was no rush wedding with these two. They were together for three years before they got engaged. We heard about her engagement for the first time on the red carpet of the Met Gala in 2016. Verlander made sure to get his proposal in before the baseball season started. The two were married last November in a gorgeous Tuscany venue.
"It was a very special moment. It was pretty storybook. The moment the gates opened and I saw her walking down the aisle, I lost it. She looked so beautiful, and I had been looking forward to that day for a long time,"
Verlander told PEOPLE of the Italian wedding. "All the emotions came to me, and it was everything I had imagined it would be and more." Now that's pretty sweet. Upton took a moment to reflect before she walked towards her future. "Being able to look out and see everyone that we love and her walking down the aisle was a very special moment that I'll never forget," he says. "I'm truly blessed to be able to share these experiences with my best friend, and all our close friends and family were there."
1

Hayden Panettiere And Her Very Tall Husband Wladimir Klitschko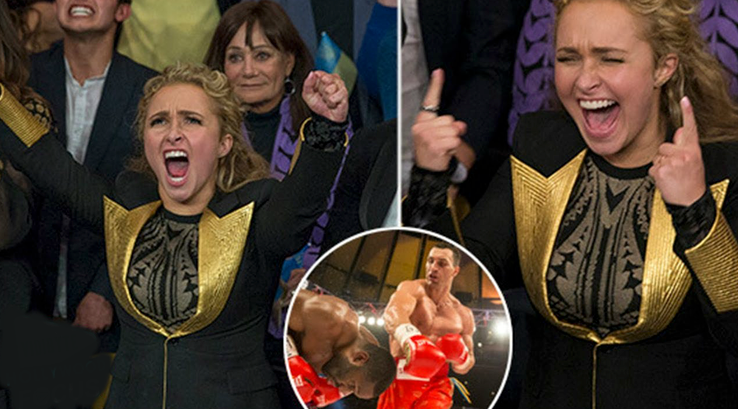 These two are often a sight when they are seen out in public together because Hayden is so much shorter than her husband. She must feel like he's her true protector, considering he's a boxer, he probably is. These two have been engaged since 2013 and have yet to tie the knot. Hayden has stated that she loves dating athletes. "I like [dating athletes]," she said.
"It's been a really cool thing, because they're in similar circles, where they understand the schedule, the work ethic, the social aspect, but they're not exactly in your industry, so it works out well."
The two have a daughter together that she gave birth to in 2014. Wladimir has often gushed about his fiancé stating that she's the best mom ever. "For now, when people are getting married, there are different things that they are promising to each other, and I understand the promising parts. But I think children is something that connects you until the end of your days, no matter what," he said. "I think that Kaya is connected to us forever, so that's the most amazing thing. Everything else is coming on the way. It's something that needs to be planned and discussed on a different occasion. But like I said, the connection with a child is holding better than any marriage."
References: people.com, time.com, thisisinsider.com, cnn.com, usmagazine.com
Source: Read Full Article