8 Recently Released WWE Stars That Are Thriving (And 8 That Aren't)
The world of professional wrestling can be quite harsh at times. Not everyone spans three decades in the business like The Undertaker does; instead, for the most part, talents usually last a couple of years before they're shipped off and exchanged for other promising stars trying to crack the main roster.
A release can go one of two ways; a former WWE star can pick themselves up and absolutely thrive in the same field or in another occupation. On the flip side, a performer can struggle with the reality that they are not performing in front of massive crowds for the average show. We've seen both sides in the recent years.
In this article, we take a look at 16 recently released stars and what they're up to nowadays. We'll divide the group, taking a look at eight who are currently thriving while taking a glance at eight others who continue to struggle since their release. Those included feature controversial names such as Enzo Amore, Eva Marie and Hulk Hogan. You'll be surprised at who lands where on this list. Enjoy folks, and like always, be sure to share the article with a friend! Here are eight recently released WWE stars that are thriving and eight that aren't.
16

Thriving – Eva Marie (Acting Class)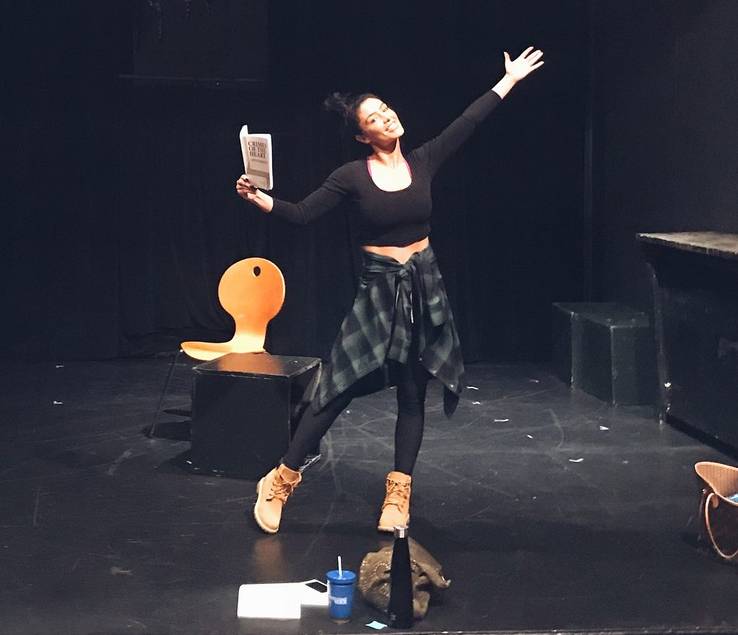 She was signed to a WWE deal in 2013 and Vince McMahon immediately saw dollar signs. Perhaps had she signed in the 90s, such an act could have flourished, however in an era that pushes the in-ring aspect, Eva became an unpopular figure and a wrestler which crowds jeered for on the regular. They tried to rebuild her but it wasn't meant to be. Eva was released by the company in the summer of 2017. The news wasn't all that surprising considering she was absent from WWE programming for quite some time.
Nowadays, she's moved on nicely from the business and is now pursuing acting classes.
She took part in the film Inconceivable most recently, a movie that features prominent names such as Nicolas Cage and Faye Dunaway. We wish her the best in her life after the WWE.
15

Struggling – Alberto Del Rio (AAA Mexico)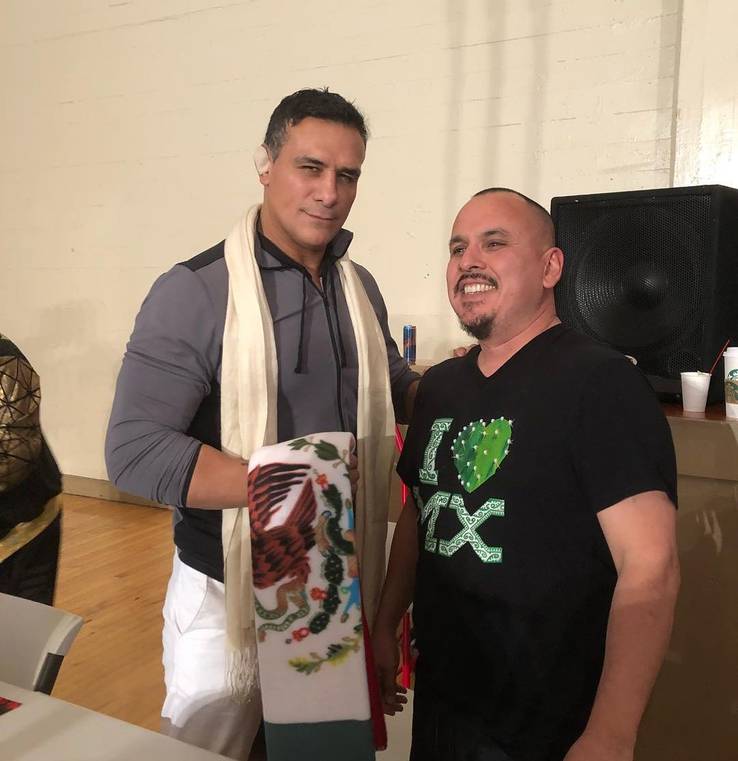 Del Rio's 2015 WWE return couldn't have started any better after he defeated John Cena for the US Title. The belt was thriving at that point due to Cena's lengthy and entertaining run, though once Del Rio held the championship, the belt lost a lot of its luster. Things soured backstage and Del Rio left the company sooner than expected.
His post-WWE life has been filled with controversy. His relationship with Paige caused quite the stir, and his comments about Triple H saw him take the biter approach to his departure. Things aren't any better as of this writing. During WrestleMania week Del Rio no-showed an Impact versus Lucha Underground event. It led to his instant dismissal from Impact and it wasn't a good look for Del Rio. According to recent news, he's set to head back home and appear at the AAA event in Mexico, TripleMania.
14

Thriving – James Ellsworth (Indie Scene)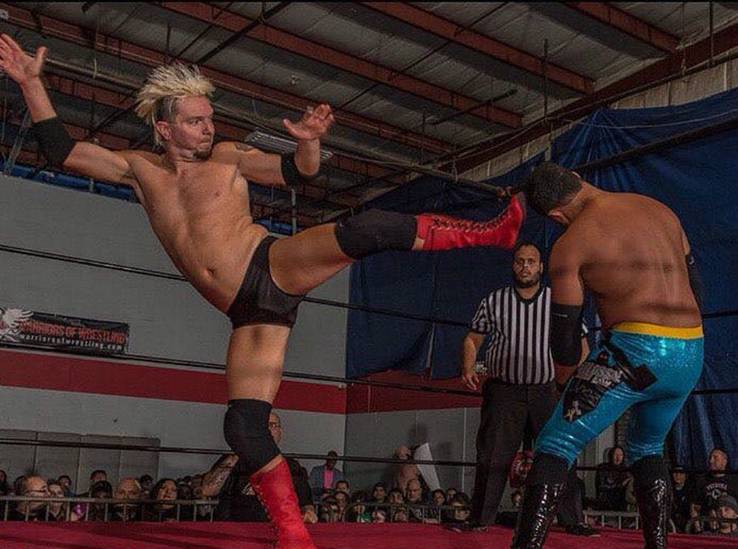 Ellsworth's WWE release was quite surprising; he became an entertaining act, however Vince McMahon felt that the act played its part and that it was time to move on. Despite the shock of losing his job, Ellsworth took the high road and was nothing but grateful for the chance. Because of such an attitude, the door is likely open for another run down the line.
He took part in some prominent interviews alongside Chris Jericho and Steve Austin, which only helped his name value.
James is also getting booked a heck of a lot on the indie scene. He's now using a gimmick as an inter-gender champion fighting both male and female talents. His recent work featured the likes of Nick Aldis, Gillberg, Joey Ryan and a squash bout against Matt Riddle.
13

Struggling – Ryback (Sporadic Indie Shows & Feed Me More Nutrition)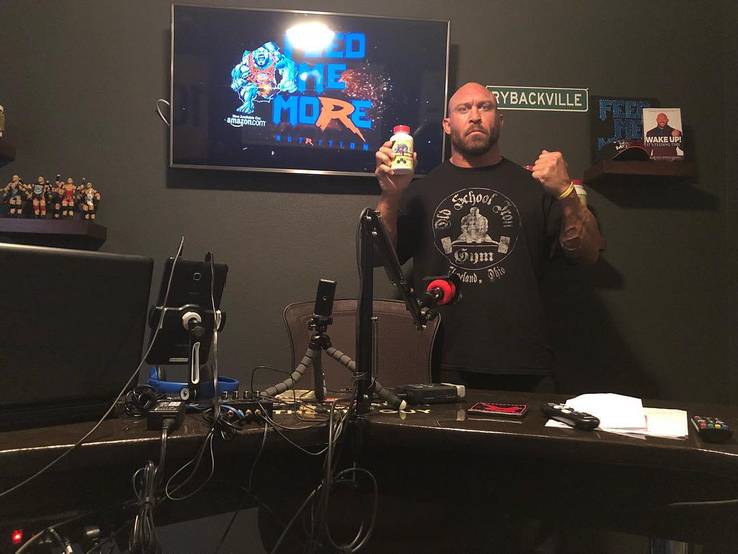 Starting in 2012, WWE pushed Ryback to the moon. He was considered a massive prospect due to his look, and a WWE Title run seemed likely at that point. However, he just couldn't get over with the audience and he became a mid-card act for most of his journey with the WWE. He would ultimately leave the company; following the release, Ryback promised big things, however almost two years later, we're still waiting.
He remains in the spotlight due to controversial statements made on his Podcast. In terms of his actual in-ring career, little progress has been made. He's booked sporadically and on lower-tier events. Ryback also developed his own supplement line, Feed Me More Nutrition. We hope for the best but as of now, his post WWE life is considered to be one big struggle.
12

Thriving – Emma (ROH's Women Of Honor)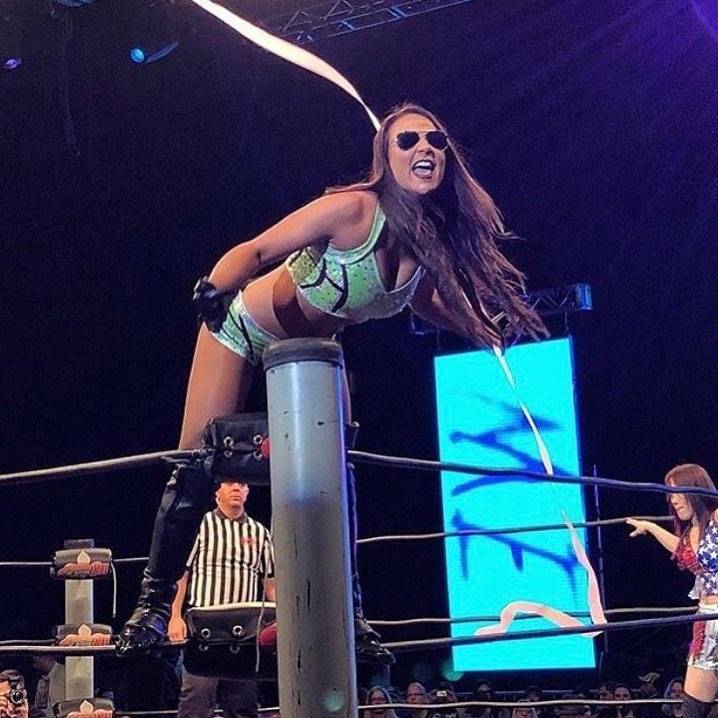 Revamping a character is essential at times and that's exactly what took place with Emma once she got sent down to NXT. She looked to have improved quite a bit, however another main roster call up brought in the same results. The WWE made a complete mess of her gimmick when she adopted the Emmalina moniker, the character was a complete and utter fail. Following that debacle, it seemed as though her days were numbered.
Following her recent release, Emma's now getting booked on the regular showcasing her tremendous skills with ROH and lots of other indie promotions.
Under her real name, Tenille Dashwood, the 29 year old continues to improve outside of the WWE finally getting the chance she deserves. It wouldn't surprise us one bit if Triple H comes calling with another offer somewhere down the road.
11

Struggling – Sami Callihan (Impact Wrestling)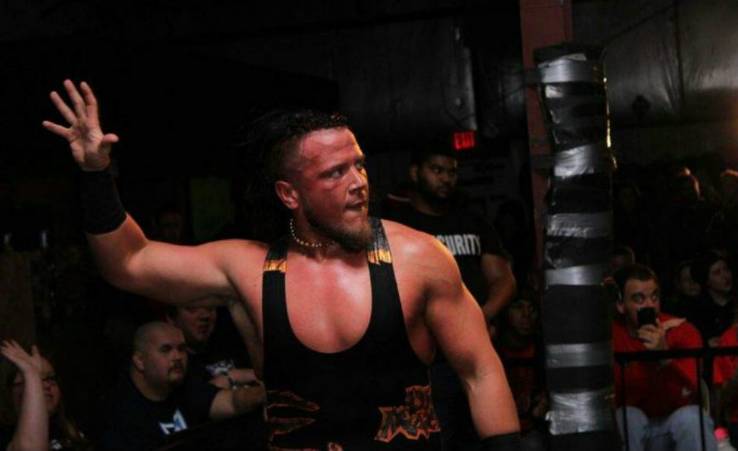 Before WWE signed Solomon Crowe, the guy was already a veteran working for numerous promotions. Lots of fans expected a promising NXT run but instead, he became a lower-tier act. He had the persona to thrive but was just a step behind inside of the squared circle. Crowe asked for a release and would go back to working the independents.
We hadn't heard much of Sami since his WWE release aside from the odd hardcore match. His name was all over the headlines most recently for all the wrong reasons. In one of the most unnerving botches you'll ever see, Callihan accidentally struck Eddie Edwards in the eye with a baseball bat. It caused quite the stir and it hasn't helped his reputation one bit. Promoters might think twice when booking the wrestler in the future.
10

Thriving – Austin Aries (Knows As "The Belt Collector" On The Indies)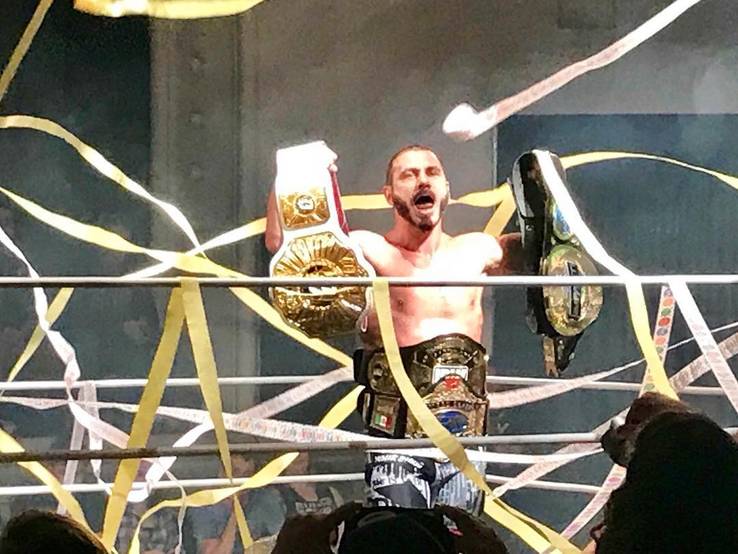 A surprising 2017 release saw Austin Aries depart from the WWE. He grew frustrated with the lack of work and there was a reason for it. Austin was unexpectedly released as the company just had nothing left for him creatively. A veteran with so much to give, the release wasn't the most popular decision.
Like a true veteran, Aries wasted no time getting back on his feet. Not only did he release a book but he also started to thrive independently as "the belt collector",
winning championships with various promotions. He's now the current Impact World Champion and Grand Champion. As if that wasn't enough, he was recently back to his old stomping grounds with ROH. He's now setting his sights on another title, the Television Title, a belt he never won with the promotion.
Featured Today
15 WWE Divas Who Dislike Each Other In Real Life

10 WWE Divas Who Got Signed For Their Looks And 10 Who Can Actually Wrestle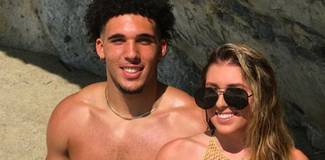 Lonzo Ball's Girlfriend Announces Pregnancy

9

Struggling – Adam Rose (Sporadic Indie Wrestler)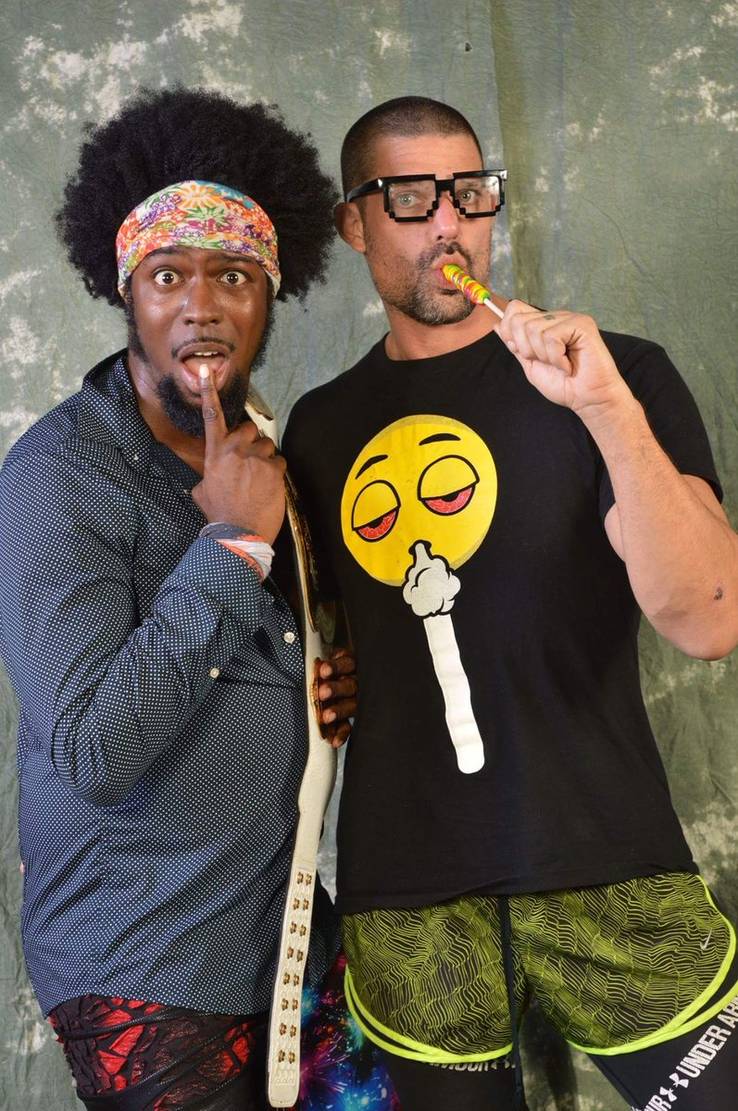 A journeyman with the WWE's developmental system, it took some time for Rose to connect with the audience. He finally found a hit with a party animal gimmick. However, he became an example that just because an act works with NXT, it doesn't necessarily mean it'll translate to a nationwide audience on the main roster. Rose quickly became an afterthought and began to wrestle on the pre-show regularly. Things would only get worse following some legal troubles, and he was released shortly after.
His independent career couldn't have started off any worse.
A t-shirt with his mugshot on it caused quite the stir; fans were outraged by the gesture. Rose made the claim that his in-ring career was coming to end in 2017, however he hasn't let go just yet still taking on sporadic gigs in the ring and at conventions.
8

Thriving – Jack Swagger (Indie Wrestler & Bellator Fighter)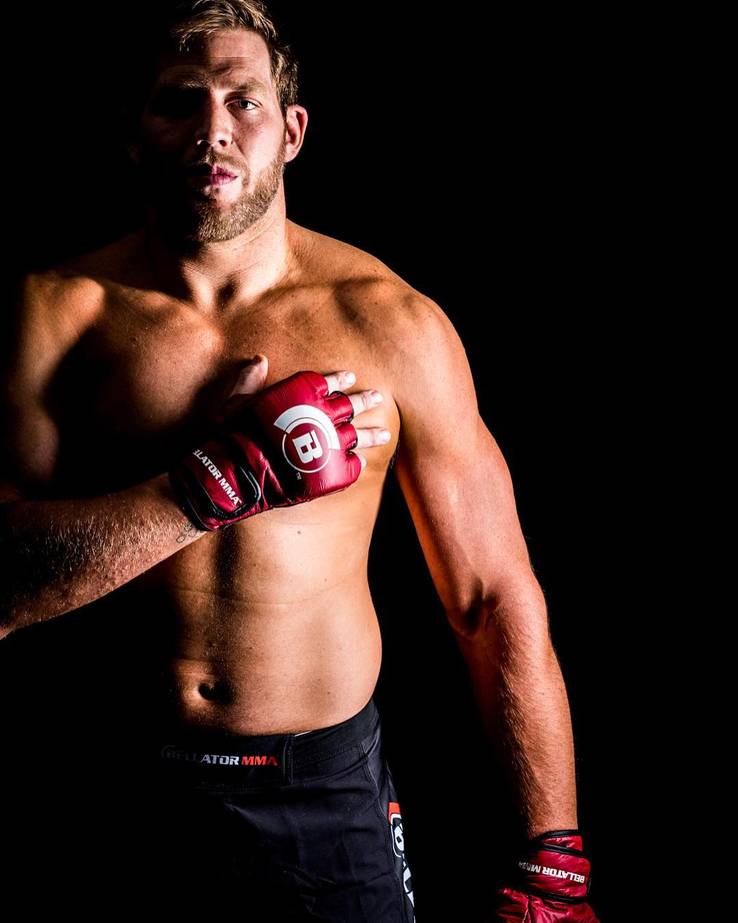 A former WWE Champion, a lot was expected out of Swagger early on. His run with the title was regarded as a flop and he never recovered. Most wrestlers choose to stick with WWE due to the security of getting a stable pay, Swagger instead made the admirable decision in asking for a release due to his unhappiness with the company. His request was met and in March of 2017, Swagger finally parted ways.
He hasn't worked the most talked about matches, however he's having fun getting booked a lot with various promotions.
It also doesn't hurt that he gets to travel with his wife who serves as his manager. Just a day ago, Swagger signed a deal with the MLW promotion. He's also set to compete with Bellator in the very near future.
7

Struggling – Simon Gotch (Indie Wrestler)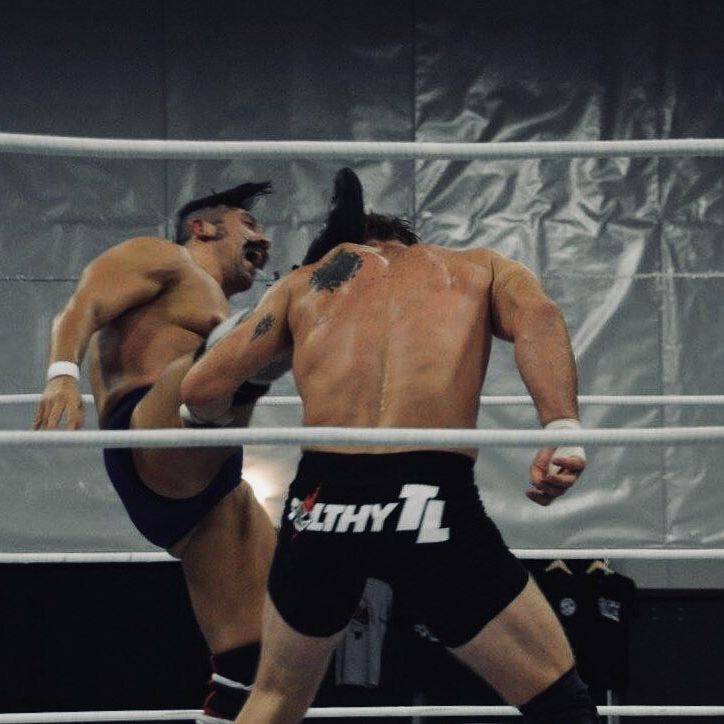 Similar to Adam Rose, Gotch found success as a tag team wrestler alongside Aiden English. The two won the Tag Titles with the developmental brand, though their stock would completely plummet once called up to the main roster. English was able to save face and he's now thriving alongside Rusev, one of the most over acts in the entire company. However, backstage problems hurt Gotch and he was released by the WWE in 2017.
Under the new name of Simon Grimm, you can find the former WWE Superstar working for lower-tier promotions nowadays. To his credit, he gets booked a lot and continues to wrestle around the world, even if it's in front of smaller crowds. He isn't a success story wrestling with lower tier promotions, however he's a lot better off compared to lots of others on this side of the article.
6

Thriving – Cody Rhodes (New Japan & ROH Wrestler)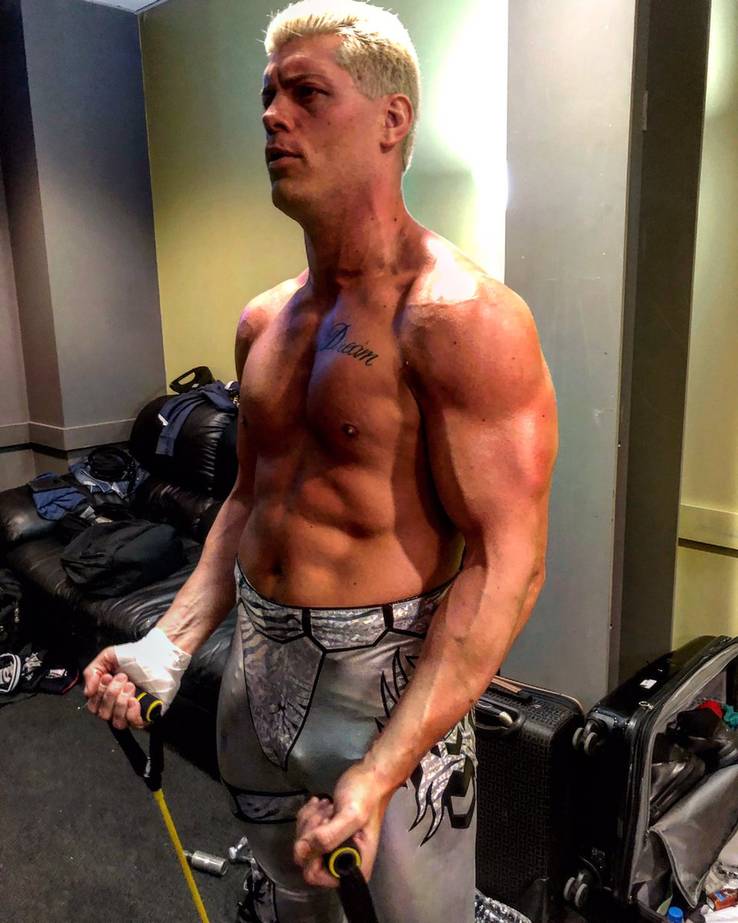 We've seen countless former WWE talents leave the company with the hopes of resurfacing their name value. Sadly, rarely does it work, though we've seen recent examples that show there is hope. Drew McIntyre and Ethan Carter are a few of the obvious examples currently working with the WWE. However, outside of the company, nobody has shined more than Cody Rhodes.
Not only is he making more money compared to his WWE days, but he's getting pushed as an upper card heel, something the WWE refused when it came to his potential.
New Japan and ROH are a couple of his current stomping grounds. You can expect his biggest splash to come at the All-In event set up by Cody and the Young Bucks. It's a huge risk but one that shows just how popular he's become since leaving the company.
5

Struggling – Rich Swann (Indie Wrestler)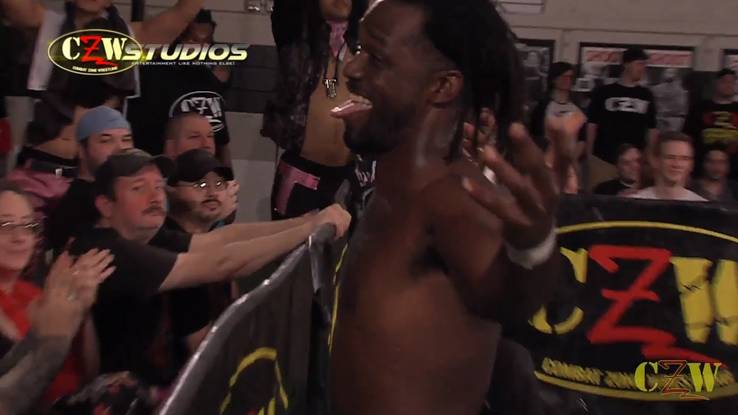 An incident to end 2017 saw former Cruiserweight Champion Rich Swann get into trouble with the law. It was speculated that his days were numbered following the charge and in February, that speculation came to fruition when he was released by the WWE.
His post WWE career started off in a bizarre manner. Swann instantly announced that he was open for bookings worldwide, though he would cancel all gigs claiming he was done with the business and potentially moving onto other things. That sentiment changed shortly after when he returned to the ring, joining the hardcore promotion CZW, a company he previously worked for prior to his WWE days. We wish Swann the best and at the age of 27, we hope he makes a living doing what he loves. However, it'll have to take place outside of the WWE as a return to the company seems highly unlikely, though we have seen stranger things…
4

Thriving – Hulk Hogan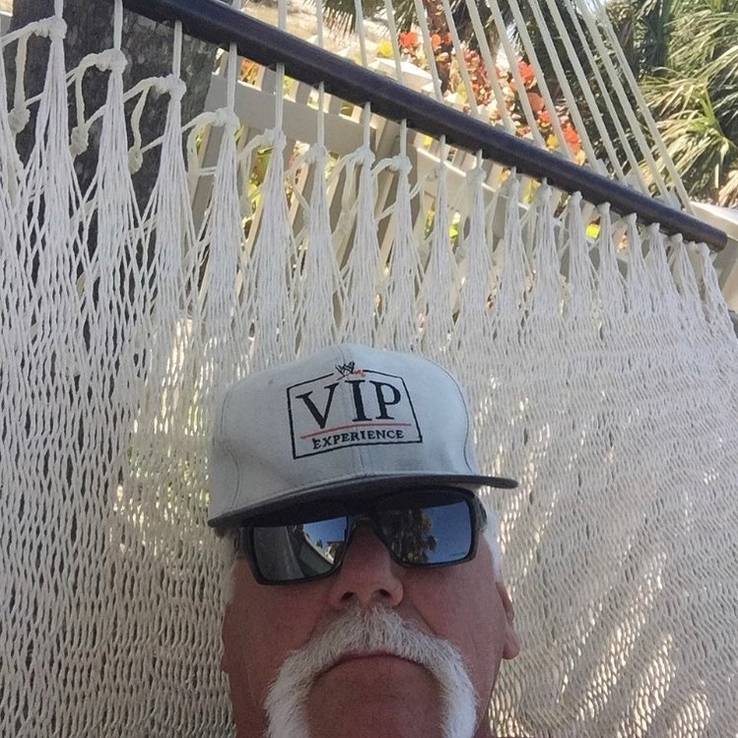 Thinking of Hulk thriving in any way following his WWE release seemed laughable. After being caught using racial slurs, Hogan was immediately released from the company. It was the lowest point in his entire professional career. He wisely chose to lay low since the release. However, he also got himself a massive chunk of money suing Gawker for the 'tape'. Hogan walked out of the court case with $115 million; he was given $31 million after both sides agreed on a settlement.
He's thriving today for the simple reason that his name is nowhere near anything negative.
He spends his days quietly in the Florida area, hitting the beach and spending time with family. A WWE return isn't out of the question as he appears to be on better terms with the company.
3

Struggling – Damien Sandow (Out Of The Wrestling Business)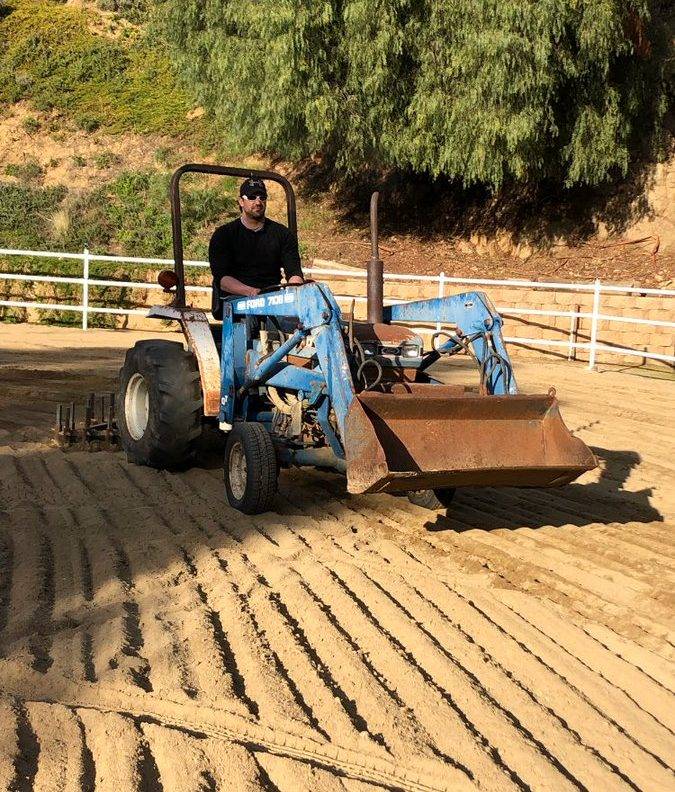 Back in March of 2015, it was unimaginable to think that Sandow would be out of the business three years later. Damien got over with the WWE Universe acting as The Miz's stunt-double. A face turn made Sandow even bigger, though his momentum was completely squandered after he lost the Andre The Giant Battle Royal at WM 31. He was defeated by The Miz quickly after and the character lost all of its luster.
A WWE release didn't surprise anyone as Sandow was inactive for quite some time at that point. What really shocked fans was his stint with TNA that turned out to be a total bust. Under the gimmick of Aron Rex, his run outside of the WWE was a complete failure. He left the business in 2017 and he's now living a quiet life away from the wrestling spotlight.
2

Thriving – Rey Mysterio (Indie Wrestler)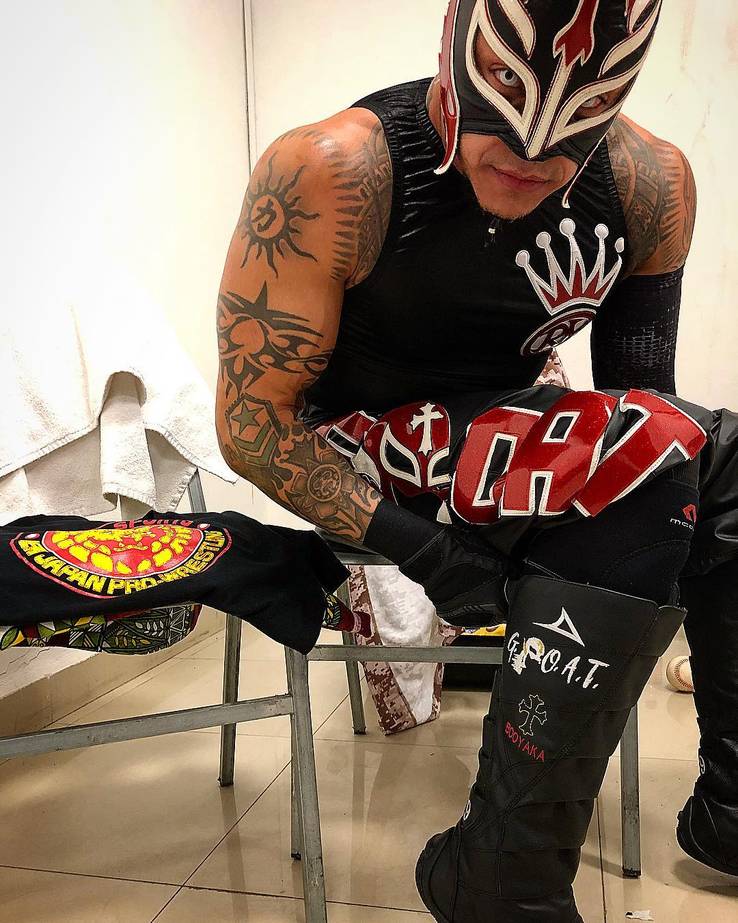 Rey Mysterio surprised the wrestling world when he won the World Heavyweight Championship. He was a huge hit with the WWE and a monster in terms of his merchandise sales and popularity overseas. However, Mysterio grew tired of life on the road and he wanted out of his WWE deal; it led to a release in 2015.
It's not too surprising to realize that Mysterio has thrived since leaving. He works a light schedule on the indie scene, though for his appearances, he gets paid a decent amount given his popularity.
Age 43, Mysterio can still go like it's ten years ago, not to mention that he's in tremendous shape. Some argue that he looks better now than he ever did. We'll see him back in a WWE ring for one final run at some point down the road. For now, he continues to enjoy the perks of limited travel and the family life.
1

Struggling – Enzo Amore (Clothing Company)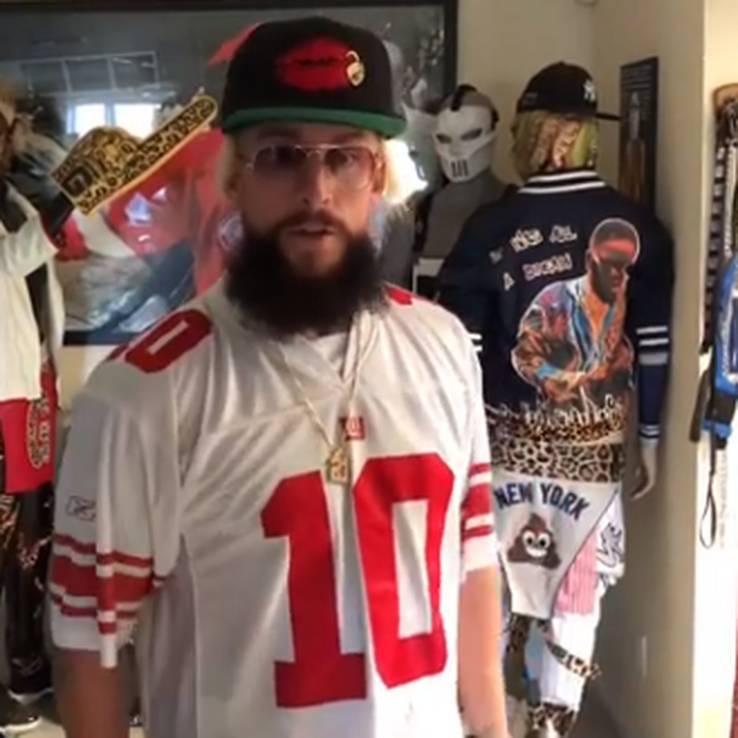 Just prior to the 2018 Royal Rumble, the WWE made the surprising announcement that the Cruiserweight Champion of the time, Enzo Amore, was released by the company. Backstage issues and controversial allegations caused Enzo's release. Since then, he's remained dead silent until he finally resurfaced just days ago. According to recent news, the allegations are now completely dropped. Amore took to social media deleting all of his Instagram photos, he even removed his name. In his Instagram bio, the section now reads,
"believe half of what you see, and none of what you hear."
He's likely claiming his innocence on the matter that got him released. Amore also linked a company called Laced Lips in his bio, the shop sells hats, t-shirts and bandannas. We hope to see Enzo back on his feet.
Source: Read Full Article