Buderus, Lyons, Stuart and Tallis among Hall of Fame contenders
Danny Buderus and Greg Alexander – members of the NSW brains trust for the upcoming State of Origin series – are among the 25 nominees jostling for spots in the NRL's Hall of Fame.
Some of the biggest names in the game are vying to join the 100 Hall of Fame members inducted as part of the game's centenary year in 2008. There will be only six further additions in July, which will be followed by a gala ceremony the following month to induct up to two more Immortals.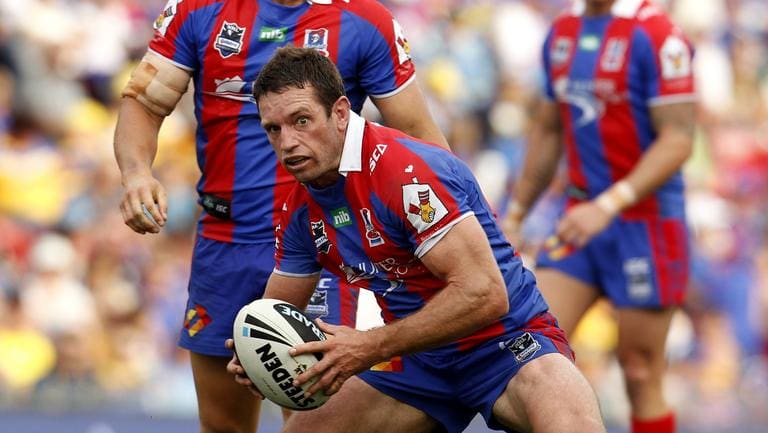 Champion hooker Danny Buderus is a Hall of Fame nominee.
A provisional list of 100 potential Hall of Famers was whittled down to just 25 on Saturday night with the likes of Cliff Lyons, Jack 'Bluey' Watkins, Petero Civoniceva, Stacey Jones and Ricky Stuart among those making the cut.
"The players nominated collectively represent thousands of matches, hundreds of rugby league years and millions of memories for fans," said NRL CEO Todd Greenberg.
"Their on-field performances live on today among the many passionate supporters who saw them play – and they will never be forgotten.
"All 25 are worthy nominees, given the roles they played in making rugby league such a great sport."
Fairfax Media's Roy Masters was part of a screening committee that also included Debbie Spillane, Yvonne Sampson, Wally Lewis, David Middleton, Geoff Armstrong and Phil Rothfield.
Senior manager of NRL Awards Frank Puletua said the 25 nominees would now go to a voting college of 25 judges, representing a cross-section of the game.
"The voting college will select their top five players who they believe should be included amongst the best of the best as part of our Hall of Fame," Puletua said.
"Every one of the nominees displayed excellence, persistence and sheer determination time and again during their playing career and each has a strong case to be included as a Hall of Fame inductee this year.
"Since the announcement earlier this year of the resurgence of the Hall of Fame and Immortals concept, there has been passionate discussion amongst fans, coaches, players and commentators alike and I'm sure this will continue throughout years to come."
NRL Hall of Fame nominees: Bob Linder, Cliff Lyons, Craig Young, Danny Buderus, Denis Flannery, Elwyn Walters, Gorden Tallis, Greg Alexander, Ian Moir, Jack 'Bluey' Watkins, Kevin Walters, Mark Graham, Michael O'Connor, Paul Harragon, Peter Dimond, Petero Civoniceva, Ricky Stuart and Rod Reddy.
Source: Read Full Article