South Africa's Habana to retire at end of season
South Africa's World Cup-winning winger Bryan Habana is to retire at the end of the season after failing to recover from injury, he said on Tuesday.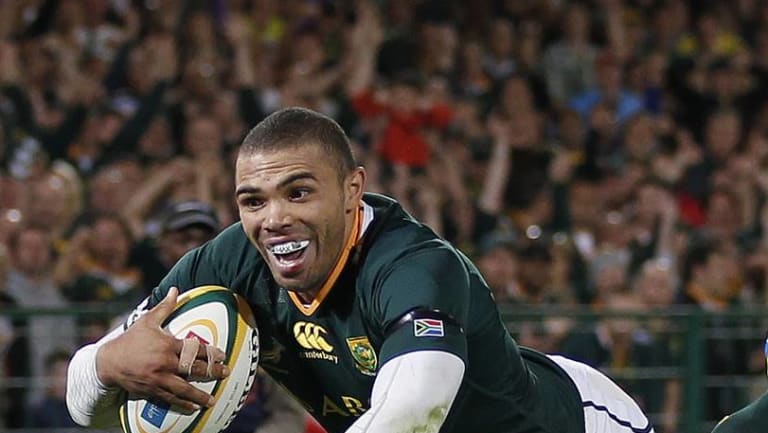 Legend: South Africa's Bryan Habana is hanging up the boots.
The 34-year-old, named World Rugby Player of the Year after helping South Africa win the 2007 World Cup, has been sidelined for much of the season at his French club Toulon.
"The inevitable moment has come knocking on my door and I've welcomed it in for a drink," Habana wrote on Instagram.
"It's been more than a year of hoping, trying, pushing and willing to get back on the field for one last time, to taste the sweet victory or encounter that gut-wrenching despair.
"To hear the roar of the crowd or grab the pill out of the air. To make that last bone-crunching tackle or score that last game winning try.
"But it's unfortunately just not to be. I, like most, would have liked my career to have ended differently, but sometimes things don't turn out quite the way we hope for."
Habana is South Africa's leading test try scorer with 67, two behind the world record held by Daisuke Ohata of Japan. Habana's 124 caps is the second highest for a South African player.
"We have been privileged to have witnessed the career of Bryan Habana, who will undoubtedly be remembered as one of the great legends of Springbok rugby," SA Rugby President Mark Alexander said in a statement.
Reuters
Source: Read Full Article