Tokyo man evicted twice decades apart for Japan's Olympic construction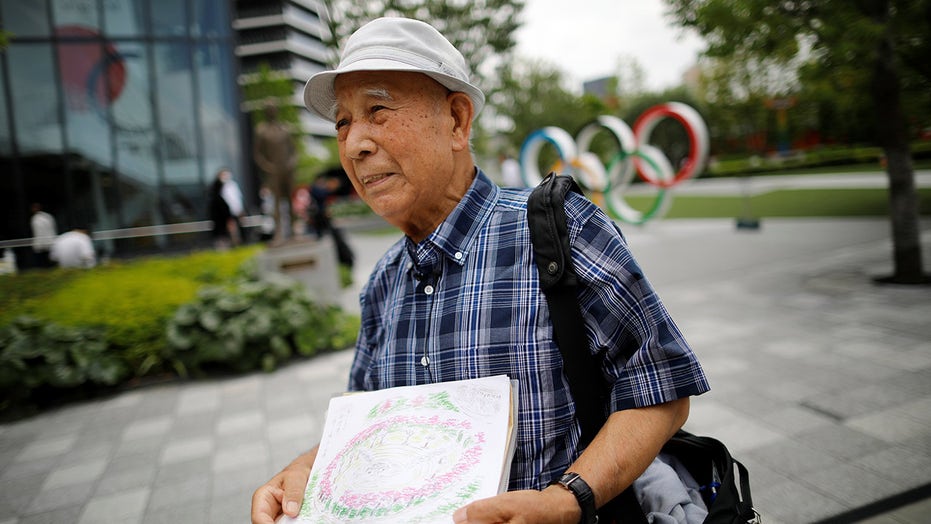 Fox News Flash top headlines for July 2
Fox News Flash top headlines are here. Check out what's clicking on Foxnews.com.
A Tokyo man may be the unluckiest person involved in the Olympics.
Kohei Jinno, 87, was evicted from his home for the construction of the National Stadium for the 1964 Tokyo Olympics and received an eviction notice again in 2013 for the reconstruction of the stadium in preparation of the 2020 Games.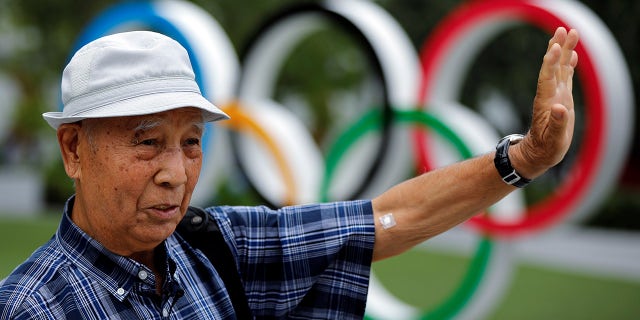 Kohei Jinno, 87, who was forced to leave his house two times ahead of the 1964 and 2020 Olympics Games to make way for construction of the main stadium, speaks in front of the Olympic Rings monument outside the Japan Olympic Museum near the National Stadium, the main stadium for the 2020 Tokyo Olympic Games that have been postponed to 2021 due to the coronavirus disease (COVID-19) pandemic, in Tokyo, Japan June 24, 2021.  Picture taken June 24, 2021.
(REUTERS/Issei Kato)
"There wasn't any consideration. If there'd only been one example of 'you're being asked to move, could you please possibly cooperate?'" he told the outlet. "Instead, it was pretty much 'we're having the Olympics, you need to get out.'"
He added: "I would really have liked some understanding of how we felt. We got ($1,500). What can you do with that? I just had to laugh. It took ($9,000) to move."
Jinno is one of nine brothers and lived in a home in Kasumigaoka when their house burned down in World War II, according to Reuters. The family moved a few miles away where they were later evicted over construction for the 1964 Olympics.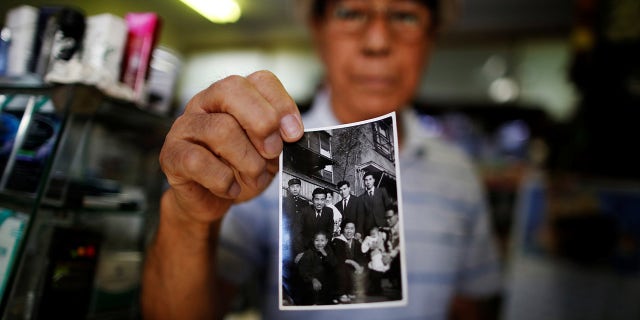 FILE PHOTO : Resident Kohei Jinno, 79, shows a photograph of himself (2nd L wearing suit) taken on January 2, 1957 in front of his previous home, at his shop inside Kasumigaoka apartment complex which is located near the National Olympic Stadium in Tokyo September 18, 2013.
(REUTERS/Issei Kato)
He said the 2013 eviction notice and subsequent move in 2016 left his wife Yasuko "lonely" and "depressed." She died in 2018. He now lives with his son in western Tokyo.
The Japan Sport Council told Reuters the relocation efforts were done with guidance from the Tokyo and national governments.
Source: Read Full Article