Facebook finally explains why it bans some content, in 27 pages
Among the most challenging issues for Facebook is its role as the policeman for the free expression of its 2 billion users.
Now the social network is opening up about its decision-making over which posts it decides to take down, and why. On Tuesday the company for the first time published the 27-page guidelines, called Community Standards, that it gives to its workforce of thousands of human censors. The set of guidelines encompasses dozens of topics including hate speech, violent imagery, misrepresentation, terrorist propaganda and disinformation. Facebook said it would offer users the opportunity to appeal Facebook's decisions.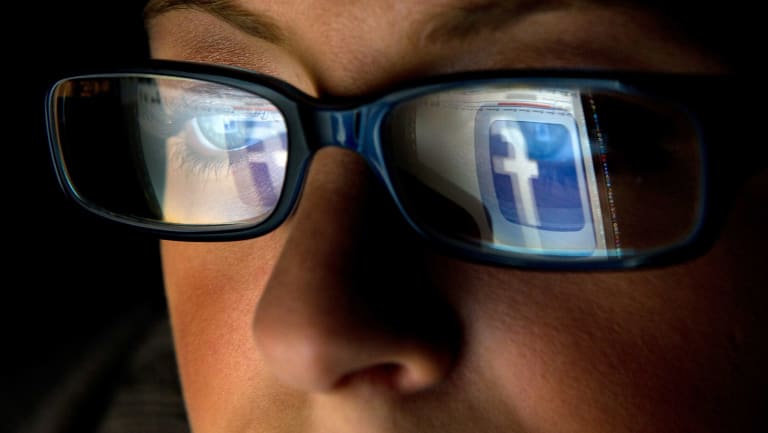 Facebook has released its full 'community standards' guidelines to the public.
The move adds a new degree of transparency to a process that users, the public and advocates have criticised as arbitrary and opaque. The newly released guidelines offer suggestions on topics including how to determine the difference between humour, sarcasm and hate speech. They explain that images of female nipples are generally prohibited, but exceptions are made for images that promote breastfeeding or address breast cancer.
"We want people to know our standards, and we want to give people clarity," Monika Bickert, Facebook's head of global policy management, said in an interview. She added that she hoped publishing the guidelines would spark dialogue. "We are trying to strike the line between safety and giving people the ability to really express themselves."
The company's censors, called content moderators, have been chastised by civil rights groups for mistakenly removing posts by minorities who had shared stories of being the victims of racial slurs. Moderators have struggled to tell the difference between someone posting a slur as an attack and someone who was using the slur to tell the story of their own victimisation.
In another instance, moderators removed an iconic Vietnam War photo of a child fleeing a napalm attack, claiming the girl's nudity violated its policies. (The photo was restored after protests from news organisations.) Moderators have deleted posts from activists and journalists in Myanmar and in disputed areas such as the Palestinian territories and Kashmir and have told pro-Trump activists Diamond and Silk they were "unsafe to the community."
The release of the guidelines is part of a wave of transparency that Facebook hopes will quell its many critics. It has also published political ads and streamlined its privacy controls after coming under fire for its lax approach to protecting consumer data.
Replay
The company is being investigated by the US Federal Trade Commission over the misuse of data by a Trump-connected consultancy known as Cambridge Analytica, and Facebook chief executive Mark Zuckerberg recently testified before Congress about the issue. Bickert said discussions about sharing the guidelines started last year and were not related to the Cambridge controversy.
The company's content policies, which began in earnest in 2005, addressed nudity and Holocaust denial in the early years. They have ballooned from a single page in 2008 to 27 pages today.
As Facebook has come to reach nearly a third of the world's population, Bickert's team has expanded significantly and is expected to grow even more in the coming year. A team of 7500 reviewers, in places like Austin, Dublin and the Philippines, assesses posts 24 hours a day, seven days a week, in more than 40 languages. Moderators are sometimes temporary contract workers without much cultural familiarity with the content they are judging, and they make complex decisions in applying Facebook's rules.
Bickert also employs high-level experts including a human rights lawyer, a rape counsellor, a counter-terrorism expert from West Point and a PhD researcher with expertise in European extremist organisations as part of her content review team.
Activists and users have been particularly frustrated by the absence of an appeals process when their posts are taken down. (Facebook users are allowed to appeal the shutdown of an entire account but not individual posts.)
Malkia Cyril, a Black Lives Matter activist in Oakland, California, who is also the executive director for the Center for Media Justice, was among a coalition of more than 70 civil rights groups that pressured Facebook in 2017 to fix its "racially-biased" content moderation system. Among the changes the coalition sought was an appeals process for posts that are taken down.
"At the time they told us they could not do it, they would not do it, and actually stopped engaging at that point," Cyril said. "They told us they would get back to us when they had something new to say."
Cyril said that Facebook's actions on Tuesday, while well-intentioned, do not go far enough in terms of addressing the white supremacist groups allowed on the platform.
"This is just a drop in the bucket," she said. "What's needed now is an independent audit to ensure that the basic civil rights of users are protected, especially vulnerable users being targeted on the street by hate that's being fomented online."
Bickert's team has been working for years to develop a software system that can classify the reasons a post was taken down so that users could receive clearer information, and so Facebook could track how many hate speech posts were put up in a given year, for example, or whether certain groups are having their posts taken down more frequently than others.
Currently, people who have their posts taken down receive a generic message that says that they have violated Facebook's community standards. After Tuesday's announcement, people will be told whether their posts violated guidelines on nudity, hate speech and graphic violence. A Facebook executive said the teams were working on building more tools.
"We do want to provide more details and information for why content has been removed," said Ellen Silver, Facebook's vice president of operations. "We have more work to do there, and we are committed to making those improvements."
Though Facebook's content moderation is still very much driven by humans, the company does use technology to assist in its work. The company currently uses software to identify duplicate reports, a time-saving technique for reviewers that helps them avoid reviewing the same piece of content over and over because it was flagged by many people at once. Software also can identity the language of a post and some of the themes, helping the post get to the reviewer with the most expertise.
Every two weeks, employees and senior executives who make decisions about the most challenging issues around the world meet. They debate the pros and cons of potential policies. Teams who present are required to come up with research showing each side, a list of possible solutions, and a recommendation. They are required to list the organisations outside Facebook with which they consulted.
In an interview, Bickert and Silver acknowledged that Facebook would continue to make errors in its judgment. "The scale that we operate at," Silver said. "Even if were at 99 percent accuracy, that's still a lot of mistakes."
Washington Post
Source: Read Full Article