'Ban these Russians': Magnitsky crusader lays down gauntlet to Bishop
London: Human rights activists led by British financier Bill Browder have sent Julie Bishop the names of 40 Russians linked to murder, torture or corruption, challenging the foreign minister to prove she has the power and willingness to ban them from Australia.
The list includes the men allegedly behind the murder of Putin critic Aleksandr Litvinenko, who was poisoned with radioactive polonium in London in 2016.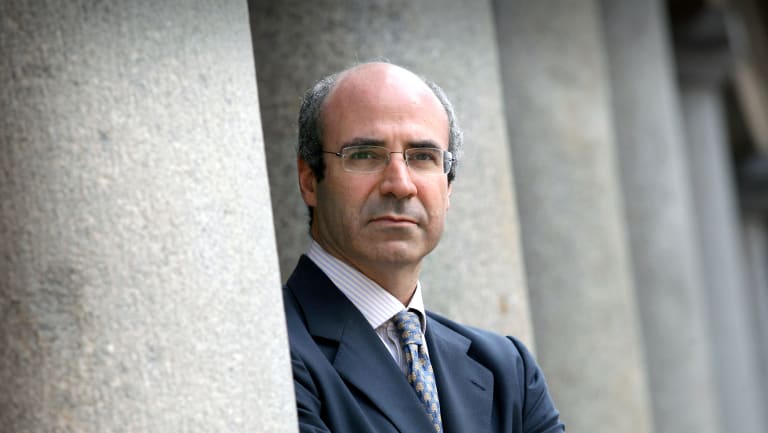 Bill Browder, head of Hermitage Capital Management and anti-corruption campaigner.
It also includes Russian officials, judges and doctors connected to the 2009 death in Russian custody of Browder's lawyer and auditor Sergei Magnitsky, after he exposed a $300 million fraud by Russian interior ministry officials.
Browder said the letter was a way of "laying down the gauntlet for [Bishop] to either do it or not do it".
"If you're really serious about this… either Australia should sanction these 40 people already sanctioned by other countries, or pass a law to make it possible."
Browder is campaigning for the introduction of so-called "Magnitsky" laws in Australia.
The laws enable authorities to seize the assets of anyone who profited from human rights abuses, and deny them visas.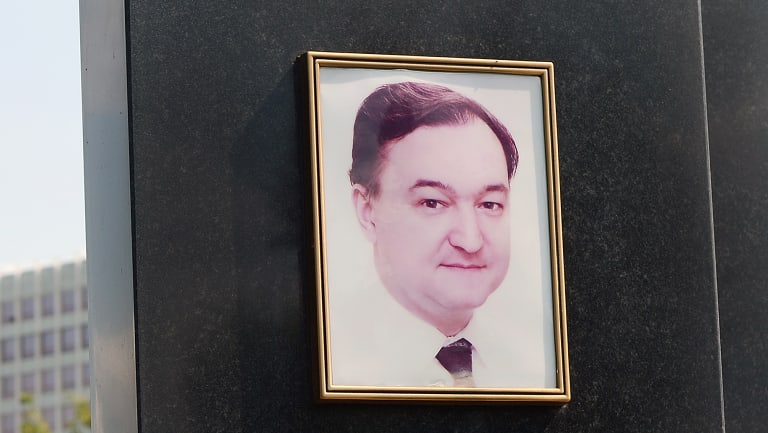 The grave of Sergei Magnitsky in the Preobrazhensky cemetery in Moscow.
So far the US and Canada have introduced such laws, and the UK has introduced a subset of them and indicated it will finish the job this year.
But Julie Bishop has resisted, pointing to Australia's existing sanction powers.
So Browder said he decided to test if those powers were up to the task.
Some of the names on the list are doctors alleged to have withheld medical care after Magnitsky was viciously beaten; others are judges alleged to have ignored evidence and put Magnitsky behind bars based on fabricated reports.
High-profile officials include Alexander Bastrykin, the head of Russia's powerful Investigative Committee, the country's main federal investigating authority. Bastrykin is a close aide to Vladimir Putin and went to law school with the Russian president. Atlantic magazine called him "Putin's axe-man for the Russian opposition".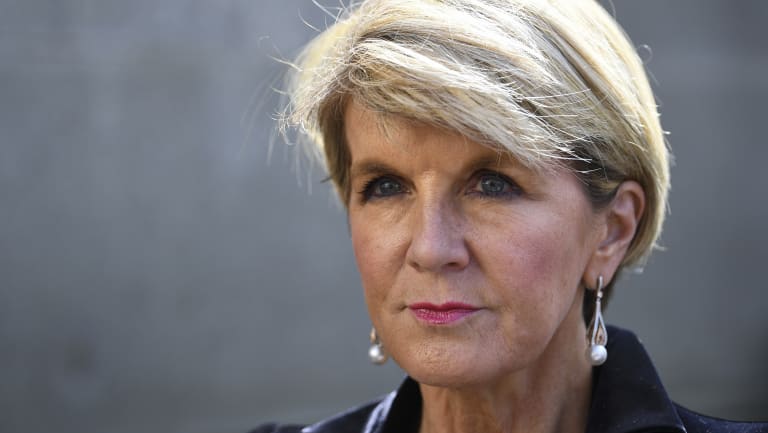 Australian Foreign Minister Julie Bishop
The list also includes Victor Grin, deputy prosecutor-general of the Russian Federation, and senior Interior Ministry officials and investigators linked to the alleged fraud itself, or to a cover-up of the fraud and of the circumstances around Magnitsky's death.
All of the people on the list submitted to Ms Bishop have been sanctioned by the US under its Magnitsky Act.
None are on the latest "Consolidated List" published by Ms Bishop's department of all people under Australian financial sanctions or travel bans.
Fairfax is not aware if any have links to Australia.
The letter, sent to the foreign minister on April 11, is co-signed by Australian human rights lawyers and activists, including Reverend Sharon Hollis, moderator of the Uniting Church in Victoria and Tasmania, and Laura Neil, national president of the Australian Lawyers Alliance.
It welcomes the Australian government's recent decision to sanction Syrian nationals over human rights abuses.
"We now urge the Australian government to sanction the 40 individuals who have been found to be involved in the 2009 torture and murder of Sergei Magnitsky and the official corruption he had uncovered," the letter said.
"Those involved in the persecution of Mr Magnitsky and corruption he had uncovered were exonerated, promoted and even given state medals in Russia.
"We therefore call on you to add the attached 40 individuals to the department's Consolidated Sanctions List … We also urge you to make greater use of the Autonomous Sanctions regime and to impose sanctions on human rights violators and corrupt individuals in countries all over the world in which such crimes have been well documented."
Replay
Browder said the foreign ministry would not want to do what the letter asks, because it would "upset Russia and it causes [DFAT] problems because their job is to have smooth relations".
"In every country where we've ever tried to get a Magnitsky Act the first resistance always comes from the foreign ministry in that country," he said.
In March Ms Bishop told the ABC that Australia had "no existing sanctions or legislation similar to the Magnitsky Act" but it did have sanctions on Russia "including targeted financial sanctions on a number of entities and individuals".
Asked if Australia needed a Magnitsky Act she said "we keep the structure of our sanction regime under regular review".
Browder said: "The United States, Canada and the UK all have Magnitsky Acts and it's irrational for Australia not to have one."
Fairfax asked Ms Bishop's office if the minister had seen the letter and what her response to it was.
She did not respond on the record. Fairfax understands Ms Bishop has received the letter but not yet considered her response.
Source: Read Full Article