Surprising box office showing for "Cocaine Bear"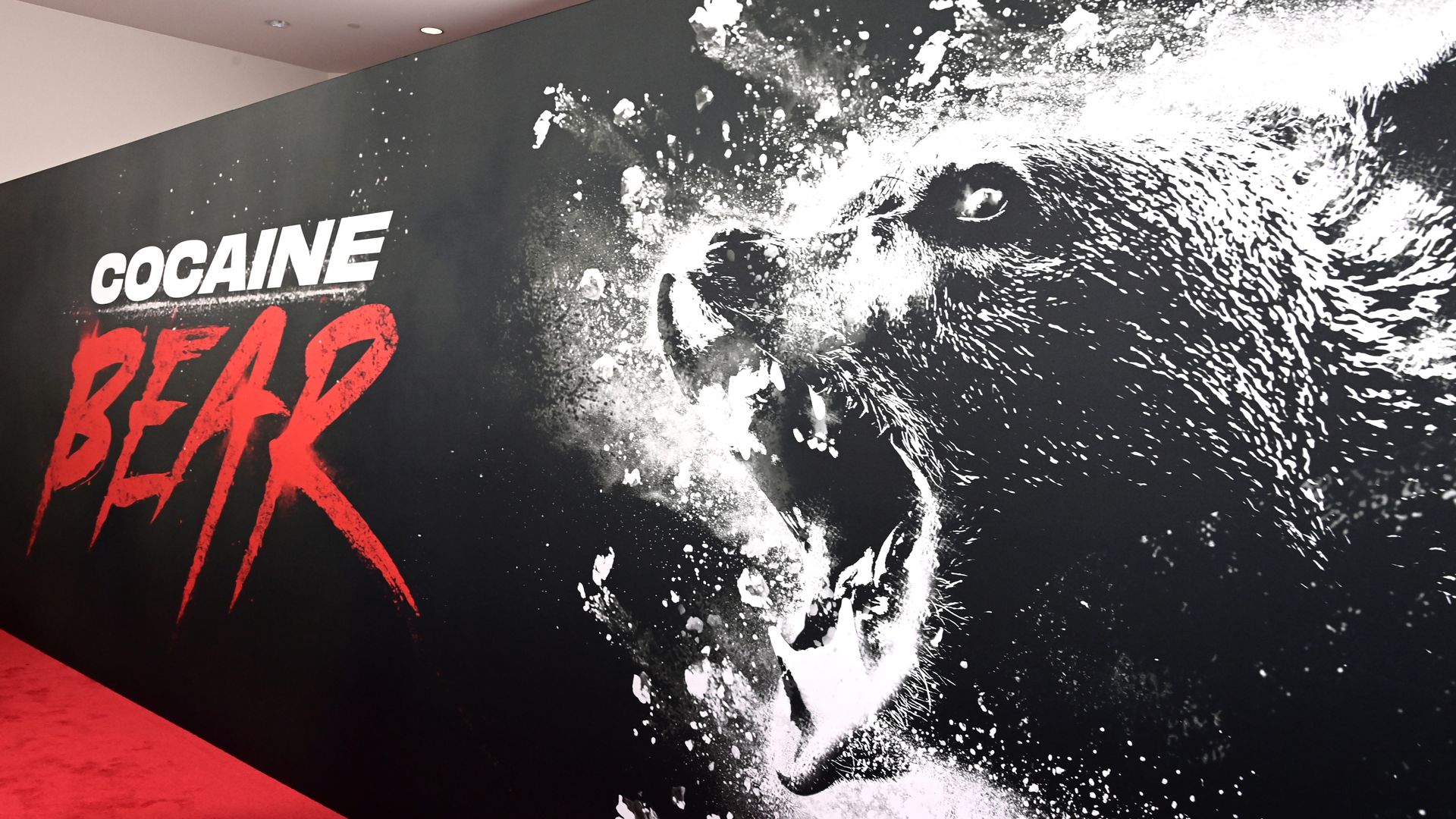 "Cocaine Bear" sign at the Los Angeles premiere. Photo: Araya Doheny/FilmMagic via Getty Images
"Cocaine Bear" clawed its way to a $23.1 million opening weekend, AP reports, beating out expectations.
Driving the news: Ahead of its release, the film became a viral sensation online because of its trailer, which currently has more than 18 million views on YouTube and 25 million views on Twitter. It also inspired plenty of memes.
The movie, directed by Elizabeth Banks, is based on a 1985 true story of a black bear who ate a duffle bag of cocaine in the Georgia mountains.
What they're saying: "The film absolutely delivers on its preposterous premise. People wanted to come out and have a good time at the theater," Jim Orr, Universal distribution chief, told AP.
The success of "Cocaine Bear" comes as Marvel's "Ant-Man and the Wasp: Quantumania" saw a massive drop at the box office.
The third "Ant-Man film" — which still finished No. 1 in ticket sales and the domestic box office this weekend — saw a 69.7% drop compared to its opening weekend, per AP.This is the worst decline of any Marvel Cinematic Universe film.
"Black Widow" — which was released in the thick of the COVID-19 pandemic in theaters and on Disney+ — had a slower drop at 67.8%, according to Variety.
Though "Quantumania" was panned by critics, audiences appeared to enjoy it.
What's next: Many sequels to "Cocaine Bear" have already been teased.
A similar film in "Attack of the Meth Gator" looks to be in production from The Asylum, the film studio responsible for "Sharknado."
Source: Read Full Article