U.S. aid worker kidnapped in Niger released after more than 6 years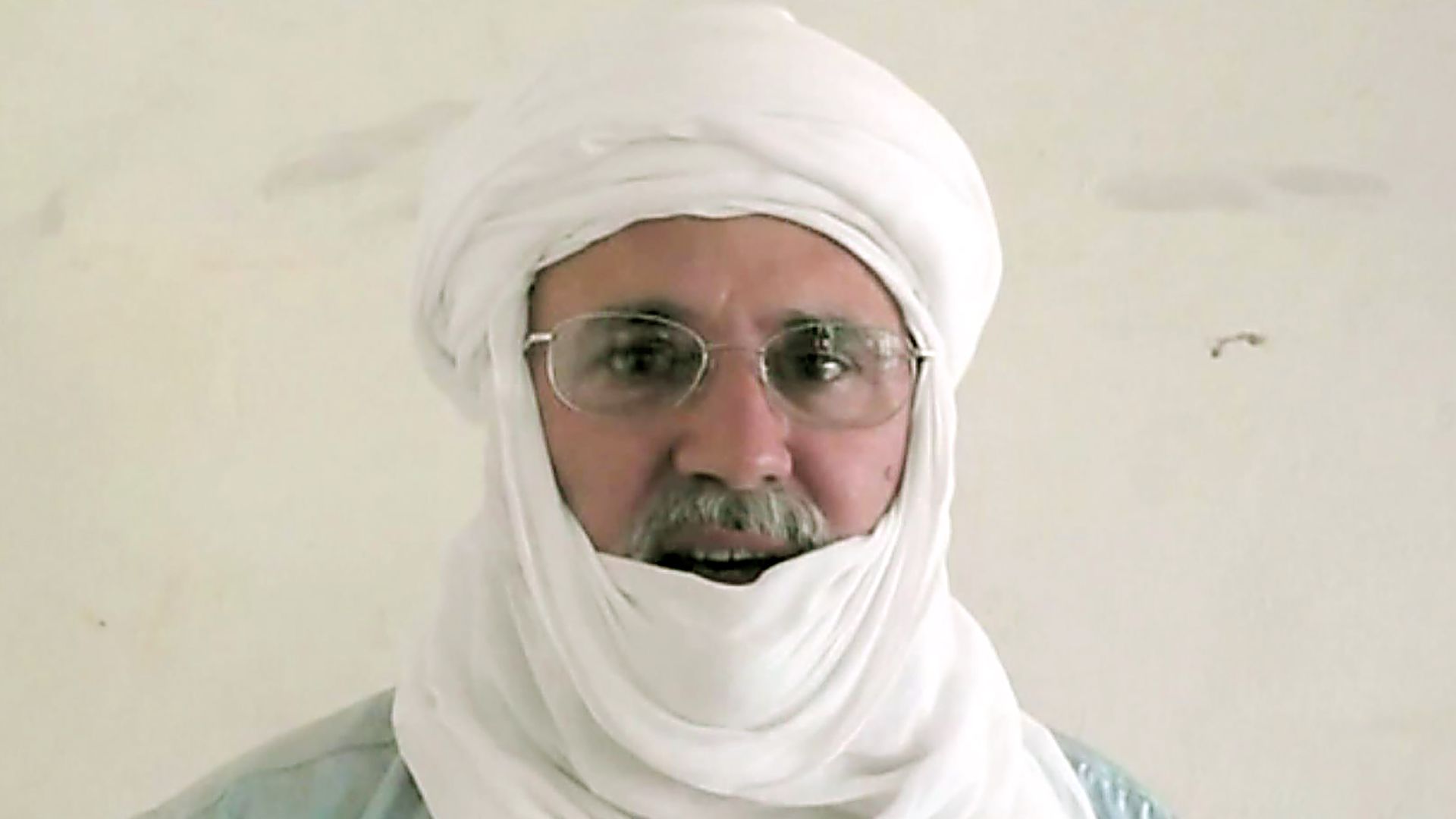 A video grab made on October 18, 2016 shows U.S. aid worker Jeffery Woodke during a ceremony to introduce his NGO in Abalak, two days before he was captured. Photo: STR/AFP via Getty Images
Jeff Woodke, an American aid worker who had been held hostage for more than six years, has been released, White House national security adviser Jake Sullivan confirmed Monday.
The big picture: Woodke was kidnapped from his home in Niger by jihadists in October 2016 and was believed to have been taken to neighboring Mali, according to the New York Times.
"He is safe," his wife, Els Woodke, told the Times in an interview. "I don't yet know if he is healthy."
What they're saying: "I'm gratified & relieved to see the release of U.S. hostage Jeff Woodke after over 6 years in captivity," Sullivan tweeted Monday, thanking the government of Niger for its help in "bringing him home."
Els Woodke told the Times that she had been informed that her husband was in Niamey, the Niger's capital.
Further details about Woodke's release were not immediately available. The White House and the State Department did not immediately respond to an Axios' request for comment.
Source: Read Full Article