What higher pay means for inflation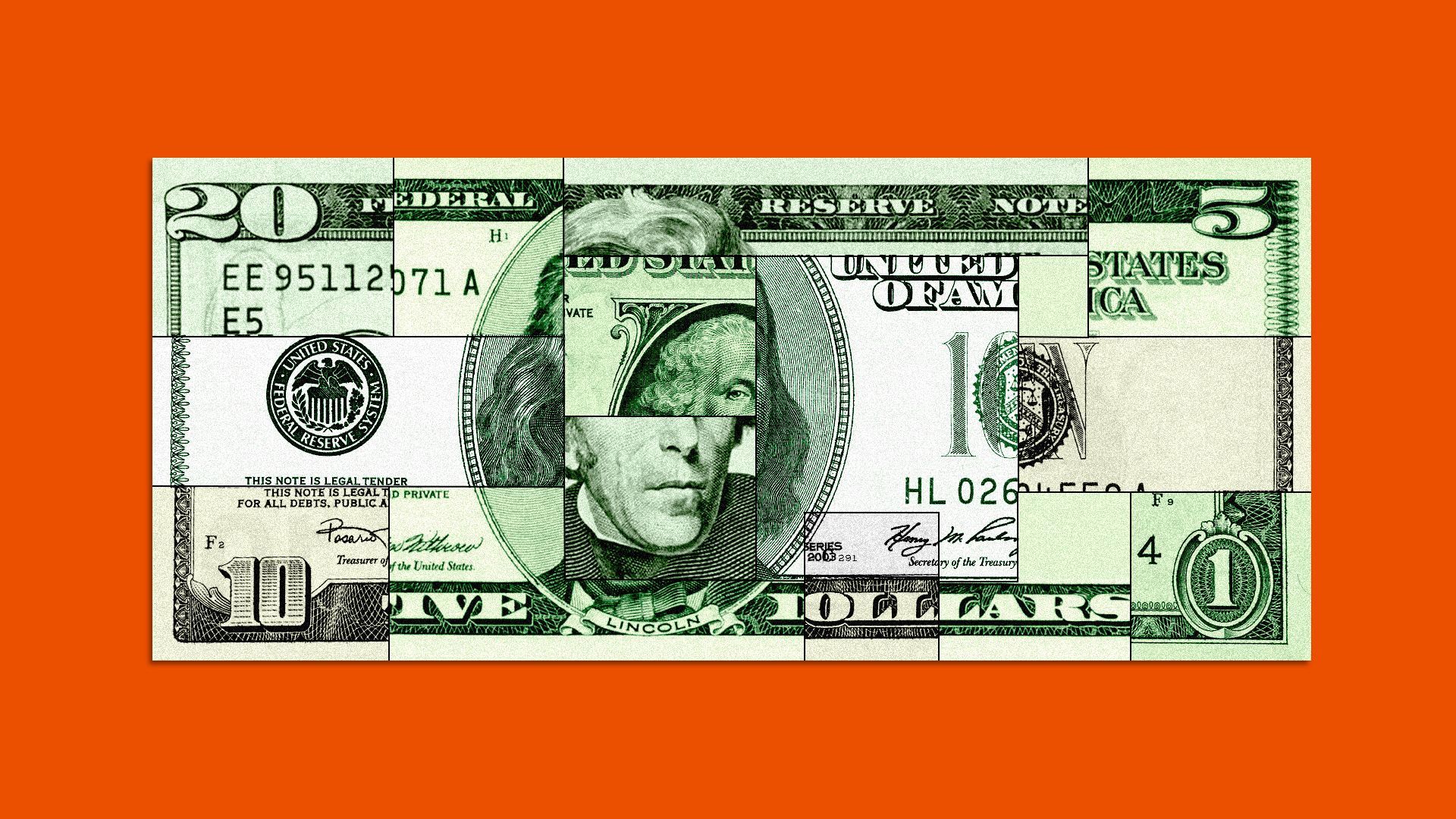 Illustration: Aïda Amer/Axios
For months, central bankers around the world — including those at the Fed — feared that rising wages would be a big problem for inflation.
For now, that doesn't appear to be the case.
Why it matters: Inflation is still much too high. But economists say rising pay for workers is not the primary factor fueling price increases at the moment.
Flashback: Late last year, Fed chairman Jerome Powell said wages were not "the principal story of why prices are going up." (The Fed's peers across the Atlantic had a similar message last month: ECB officials noted wages "had only a limited influence on inflation over the past two years" in the bloc.)
By those numbers: Since Powell's comments, workers' pay gains have decelerated further, and are below inflation.
In the final quarter of 2022, average hourly earnings rose at a 4.7% annualized rate. But last quarter, wages increased at a 3.2% annualized rate (compared to the consumer price index's 3.7% increase by the same measure).
That pace of wage growth is consistent with inflation settling at the Fed's 2% target. It's also similar to the pace seen in the same time period in 2019.
What they're saying: Higher labor bills are "going to be fading as an excuse for companies to keep prices rising," James Knightley, an economist at ING, tells Axios.
Knightley adds: "A lot of the inflation that we still see today is basically margin expansion," or higher corporate profits.
Should those profit margins start to come down, that could aid in painlessly lowering inflation.
What's next: Economists are watching for more compensation data to confirm the story. The employment cost index, known to be closely watched by Powell, is released on Friday.
Source: Read Full Article