Jim Harbaugh Helps Police Officer Move Fallen Tree During Michigan Ice Storm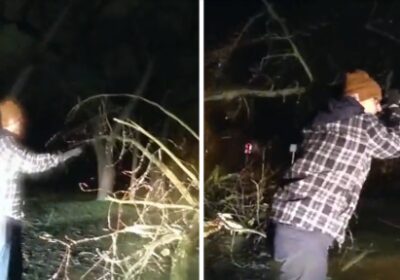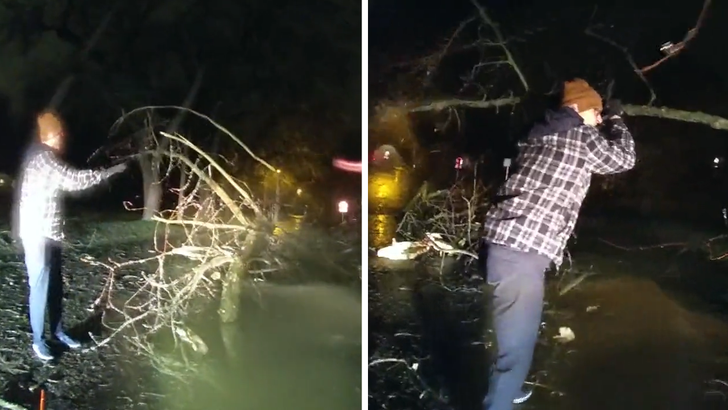 Jim Harbaugh is already a beloved figure in Michigan … but the Wolverines' head football coach just earned even more respect in the community after assisting a police officer with clearing the road during Wednesday's ice storm in Ann Arbor.
Harbaugh played good samaritan when he encountered a member of Ann Arbor's police force who was having difficulty moving a large tree that'd fallen in the middle of the road due to the inclement weather. Coach decided to lend the officer a helping hand.
The PD said while their officer was surprised to see it was the head coach/ex-NFL QB and coach who was helping, the officer gave Jim a pair of work gloves and the two of them got to work together!
Ann Arbor police tweeted about the incident Thursday, saying it took Harbaugh and Ofc. Cooper about ten minutes to clear the tree from the roadway, allowing traffic to finally pass through.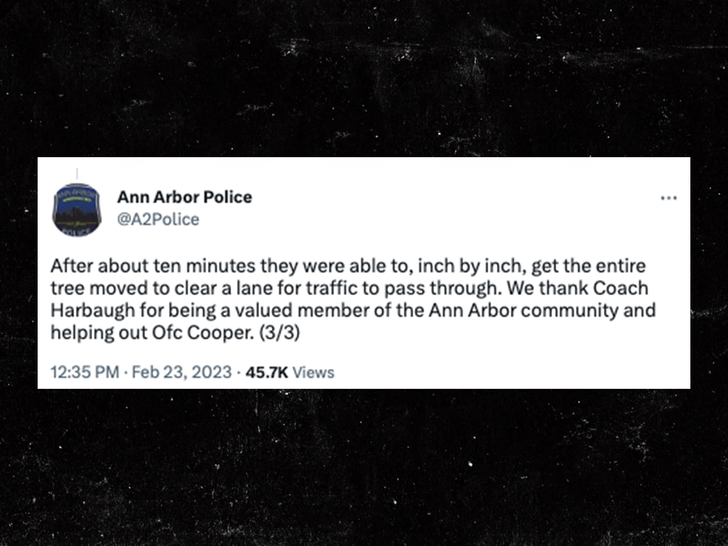 "We thank Coach Harbaugh for being a valued member of the Ann Arbor community and helping out Ofc Cooper," the department said.
The police department also shared the officer's body-worn camera footage where you hear Harbaugh introduce himself to the officer after they finished clearing the tree … and the cop says, "you're a good man."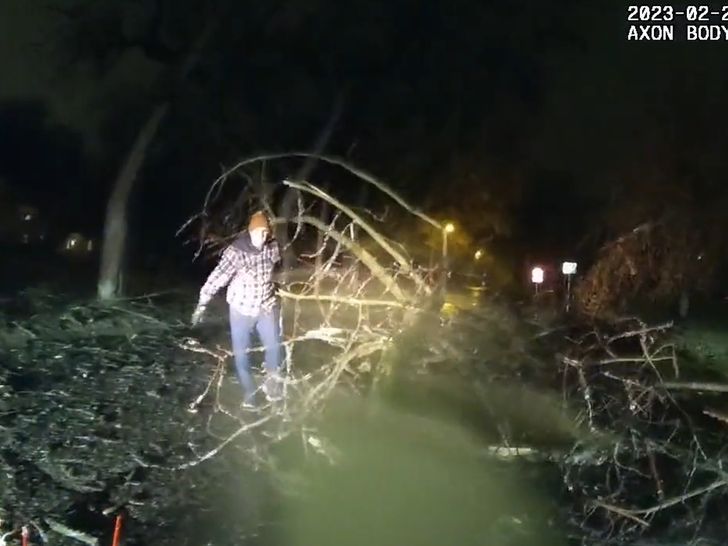 "Hey, feel free to spread the word on that," Harbaugh joked.
Of course, Harbaugh has been a presence since arriving in Ann Arbor both on and off the field … but moments like these are what endear him to Michigan fans.
Source: Read Full Article