Kim Kardashian promotes SKIMS' latest collaboration with Swarovski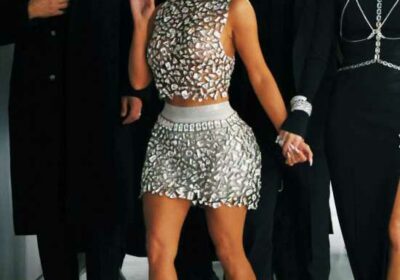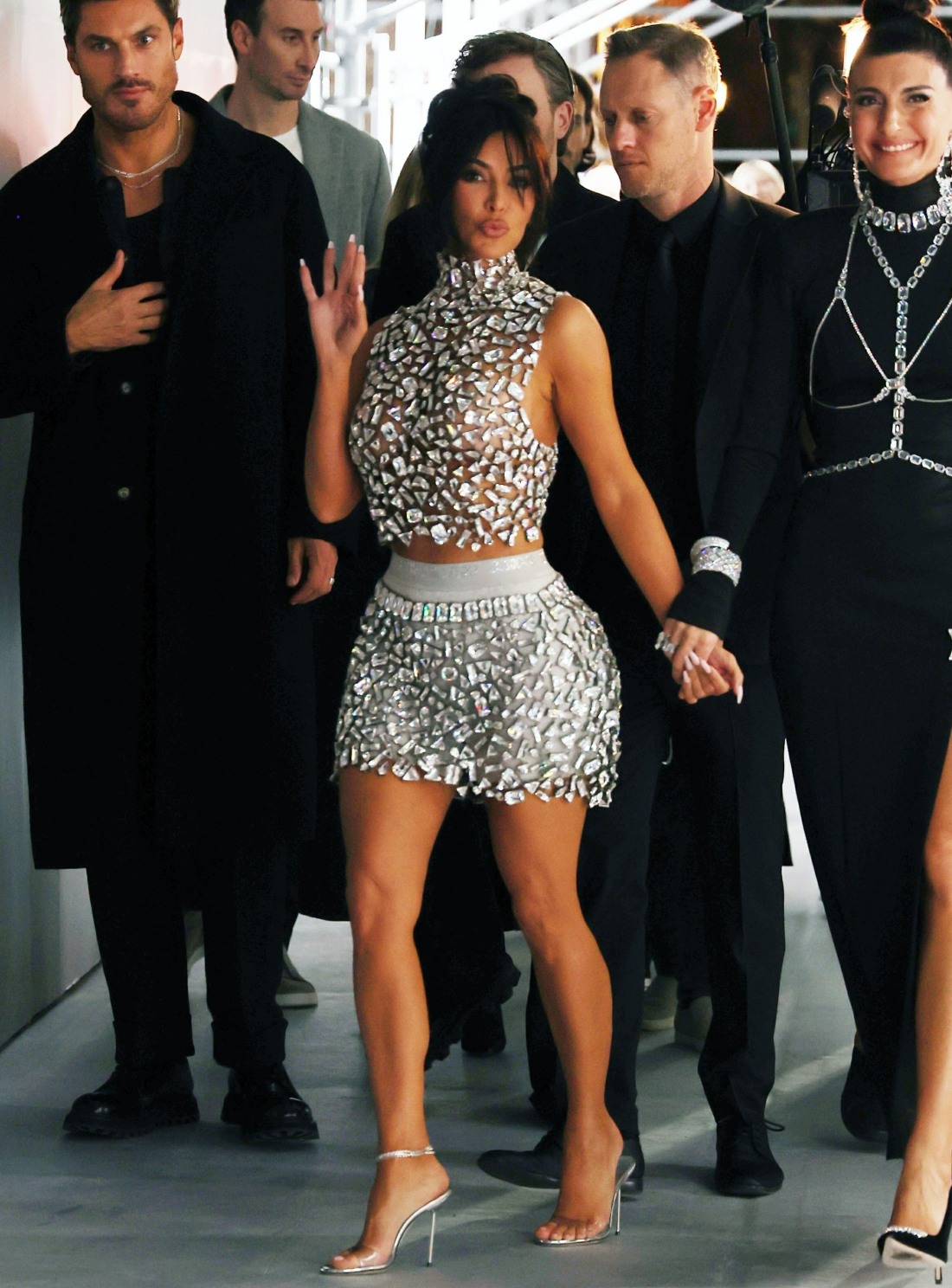 This week, Kim Kardashian launched SKIMS' latest collaboration, a collection with Swarovski. Basically, sparkly underwear, Skims-branded jewelry and ready-to-wear. Some of the pieces are genuinely cute, although I can't imagine that the crystal-encrusted bras and panties are all that comfortable. Swarovski will also open its new flagship store on Fifth Avenue ahead of Christmas, and the Austrian brand is desperately trying to shake up its image and appeal to Gen Z. Which is where Kim comes in. Something nice is that this collab is very size-inclusive – the pieces are available in sizes XS through 4XL. Some highlights from Kim's latest interview with Elle:
The collaboration between Swarovski and Skims: "The collaboration was a natural pairing and dream for me, as I've always been a Swarovski girl. The Swarovski crystals and the glamour of the brand make me feel so happy, and I hope our customers feel the same way when wearing the collection. Merging jewelry design and ready-to-wear is something I've always wanted to do, so pairing Swarovski's expertise in crystals and jewelry and Skims' innovative fabrics made total sense.

Her first piece of Swarovski jewelry: "I've had Swarovski figurines and crystals my whole life. Whenever I use crystals, they're always Swarovski. To this day, my kids even get me the Swarovski figurines for Mother's Day, because they know how much I love the crystals and shine.

How to wear the pieces: I don't have one favorite piece, because I love the head-to-toe Swarovski x Skims looks that can be created from layering the ready-to-wear that's covered in hundreds and hundreds of crystals with the intimates and the body jewelry. My favorite from the campaign was when we styled the classic Skims cotton fabric intimates under the sparkly stretch net dress and body jewelry. I love pairing the sportier cotton pieces with the sparkle and extravagance of the dress drenched in crystals with jewelry.
[From Elle]
Many have pointed out that Kim's partners do the heavy lifting on SKIMS and that's probably true, but I do find it remarkable to watch as Kim has basically flawlessly executed this one thing. She's the face of the company, she's the one doing the bulk of the promotion, and I believe that her vision is central to the label. SKIMS has become a juggernaut and this won't be the last major collab.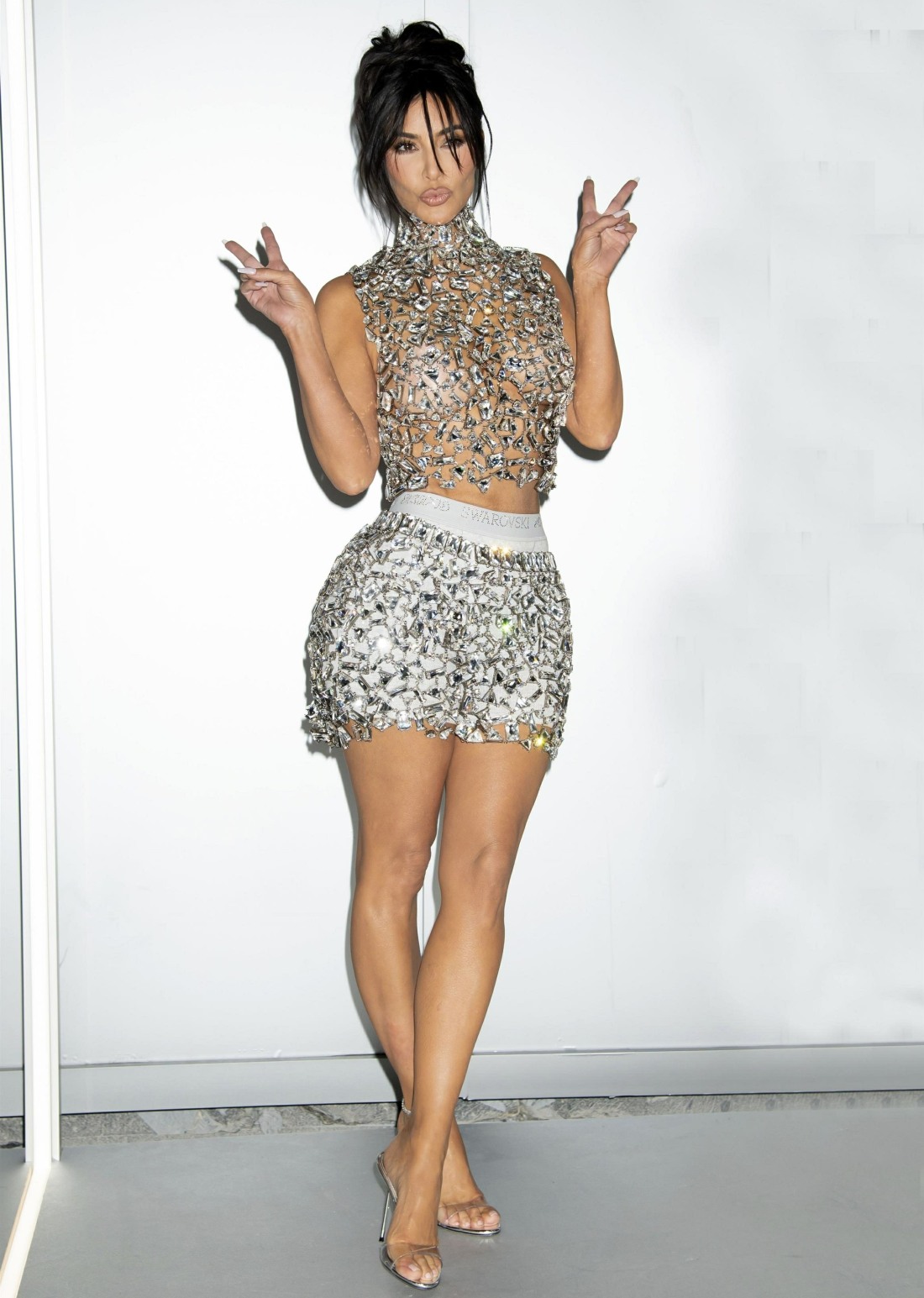 Photos courtesy of Backgrid.
Source: Read Full Article