Prince William and King Charles may reach out to Harry on birthday 'as olive branch'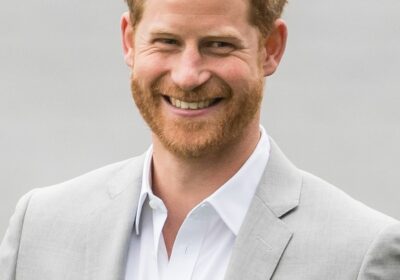 Prince Harry will be turning 39 later this month and King Charles' former butler Grant Harrold has revealed that the Duke of Sussex "could expect a text" from the King or Prince William.
Grant has shared that Harry will no doubt be "feeling sad" around his birthday, especially with the anniversary of Queen Elizabeth II's death just days before.
He went on to say that "family is going to be at the forefront of Harry's mind" and "there will be a part of him thinking about everything that has happened" between him and his family over the last few years.
Discussing the upcoming royal birthday with Slingo, Grant, who worked for King Charles when he was the Prince of Wales for seven years, was asked if Harry will be hearing from his relatives this year.
To which, he replied: "Possibly. If they chat on WhatsApp, he might get a text, or he might get an email. I hope they do reach out.
"I'd like to think William would pick up the phone to wish him a happy birthday. But you never know. We will probably never know.
"It would be the opportunity for his dad to reach out, and offer an olive branch. It's the perfect time for them to check in and I would hope that Harry would do the same to them on their birthdays."
However, while the royals may offer an "olive branch" Grant says that the strained relationship between Harry and his relatives is unlikely to change anytime soon.
He explained: "I think the damage has already been done now and I think at this moment in time, I don't see it dramatically changing. Harry will be spending his birthday at home with his family.
"He might even do a party with his friends. It will be very different to how it would be celebrated if he was a working Royal."
And sharing some thoughts as to if the royal family will publicly wish Harry a happy birthday, Grant said: "Well, it was only just Meghan's birthday and it wasn't mentioned by the Royal family at all.
"It's a bit weird. Even though they're not working Royals anymore, they would always have mentions on social media and suddenly it's come to a stop. It could be similar for Harry's birthday too."
Grant also revealed that while Harry always loved his birthday as a child, recalling: "Harry was known for how much he loved parties. He loved getting his friends together and his brother, maybe not his father or stepmother. But yes, he loved it all."
OK! has contacted Buckingham Palace for comment.
Follow OK! on Threads here: https://www.threads.net/@ok_mag
Source: Read Full Article