Euro 2028 WILL be hosted by the UK and Ireland as Turkey pull out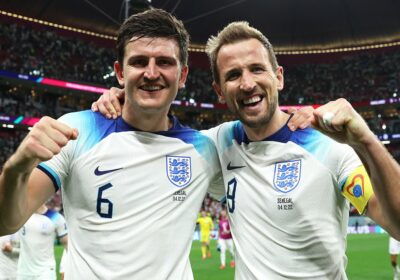 BREAKING NEWS: Euro 2028 WILL be hosted by the UK and Ireland as rivals Turkey pull out of the bidding process
Turkey have opened the door for UK and Ireland to host Euro 2028 
The UK and Ireland will go unopposed after Turkey pulled out of the process 
 Click HERE to listen to the latest episode of Mail Sport's 'It's All Kicking Off'
The 2028 European Championships is set to be hosted by the UK and Ireland, after rivals Turkey decided to pull out of the bidding process.
It means the UK and Ireland will go unopposed, when UEFA officially announce the hosts for the championships in five years time.
Turkey pulled out of the process as they now look to be in line to host the following European Championships in 2032 – in a joint unopposed bid with Italy. 
A formal decision on hosts for both events will take place on October 10 in Nyon. 
The UK and Ireland focused on a Euro 2028 bid, with UEFA's approval, when they ended a plan to be Europe's preferred candidate for the 2030 World Cup. 
The UK and Ireland will host Euro 2028 after their only opposition pulled out of the bidding process 
Wembley hosted games for Euro 2020 championships, in which England reached the final
Italy, who beat England in the final at Euro 2020, could host Euro 2032 in a joint-bid with Turkey who pulled out of the bidding process for 2028
Stadiums named in the UK and Ireland's Euro 2028 bid 
Casement Park (Belfast) – 34,500 
Dublin Arena – 51,711 
Etihad Stadium (Manchester) – 61,000
Everton's new ground at Bramley Moore Dock (Liverpool) – 52,679 
Hampden Park (Glasgow) – 52,032 
Principality Stadium (Cardiff) – 73,952 
St James' Park (Newcastle) – 52,305 
Tottenham Hotspur Stadium (London) – 62,322
Villa Park (Birmingham) – 52,190 
Wembley Stadium (London) – 90,652 
They would have faced stiff competition for the 2030 World Cup rights, with Morocco looking to join Spain and Portugal in a three-way bid to stage that tournament. 
The UK and Ireland revealed the details behind their bid back in April, including the ten stadiums that will host games should they be awarded the tournament.
Manchester United's Old Trafford stadium was the most notable venue to miss the cut, with Liverpool's home Anfield and the London Stadium – West Ham's home which also staged the London 2012 Olympics – also not part of the UK and Ireland's submission.  
Two stadiums proposed have not yet been built – Everton's Bramley-Moore Dock and Casement Park in Belfast. 
Work on Everton's new stadium has already begun, while Irish FA chief executive Patrick Nelson insisted that construction of the new Casement Park will go ahead once the bid is successful. 
Casement Park, a Gaelic games venue in Belfast, was selected even though it has not been used since 2013 and work has yet to start on transforming it into a new 34,500-capacity stadium.
As well as Everton's future home, other English stadiums including Man City's Etihad Stadium, Newcastle's St James' Park, the Tottenham Hotspur Stadium, Villa Park and Wembley Stadium.   
The other grounds picked are Cardiff's Principality Stadium, Glasgow's Hampden Park and Dublin's Aviva Stadium.
Map showing the ten stadiums that have been selected as part of the UK and Ireland's bid
Full details behind the UK and Ireland's Euro 2028 bid were revealed in April, with Wembley Stadium one of ten venues named to stage matches during the tournament
The Aviva Stadium in Dublin (left) and Hampden Park in Glasgow are also included
Old Trafford will not host games at Euro 2028 after the largest club ground in England was cut from the list of venues submitted to UEFA as part of the UK and Ireland's bid 
A number of games were played in England for the staging of the delayed Euro 2020 championship – which took place in the summer of 2021.
Wembley hosted the final which saw England reach their first men's final since the 1966 World Cup.
However, Italy prevailed on the day as they beat Gareth Southgate's Three Lions after a penalty shootout. 
Euro 2024 is being hosted alone by Germany, who beat Turkey in a vote back in September 2018. 
Turkey will be hoping their bid with Italy gets them over the line, as their failure to win the rights for Euro 2024 meaning they have unsuccessfully bid to host every Euros since 2008.
IT'S ALL KICKING OFF! 
It's All Kicking Off is an exciting new podcast from Mail Sport that promises a different take on Premier League football.
It is available on MailOnline, Mail+, YouTube, Apple Music and Spotify.
Your browser does not support iframes.
Source: Read Full Article